Embellish your indoors with these 25 impressive and inexpensive room decor ideas with cardboard!
1. Hexagon Wall Art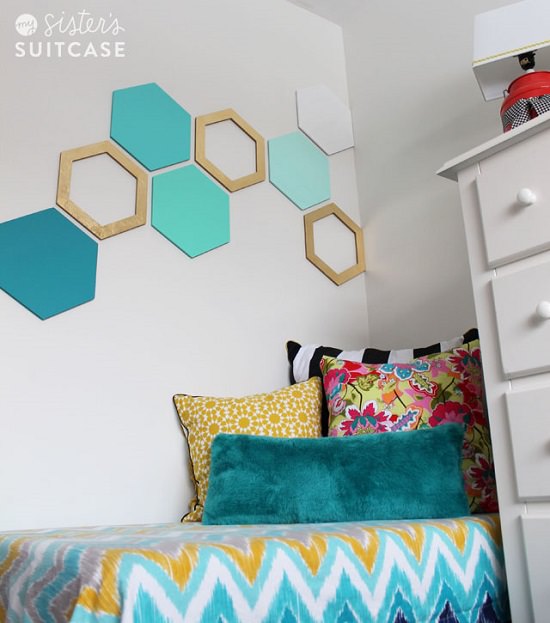 Cut out some solid and hollow hexagons from a medium-density fibreboard and paint them with acrylic paints. This hexagonal art is perfect to give a 3D impact to an empty wall.
2. Reindeer Breath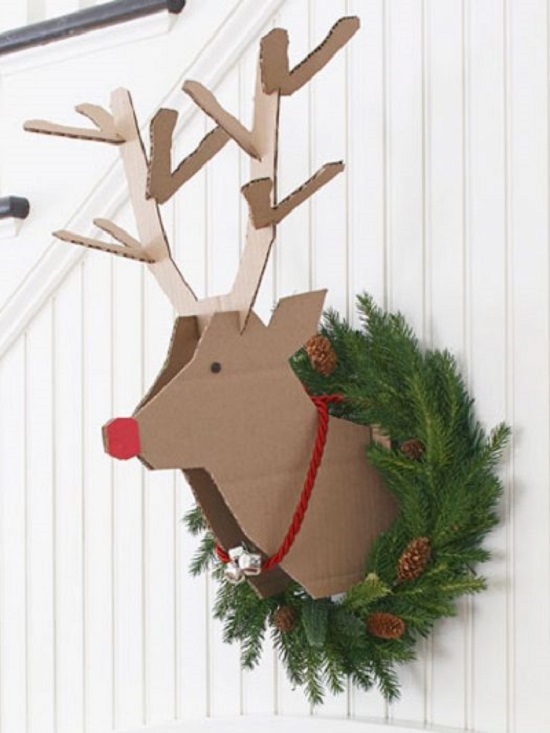 Craft out a reindeer out of cardboard forms and put a wreath around it to celebrate Christmas in a unique way! One among those DIY room decor ideas with cardboard which you can use in adorning your outdoor decor as well.
3. Bedroom Suite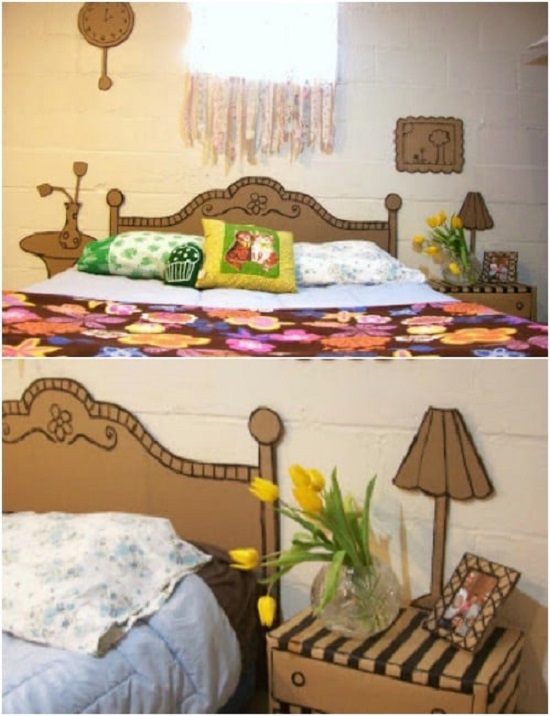 Transform huge cardboard cartons into this amazing bedroom furniture DIY. You can review this article for inspiration.
4. Apple Trees Wall Art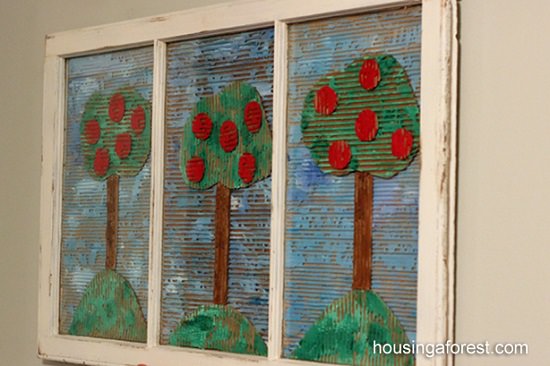 Peel off the first layer of corrugated cardboard and build your tree image with more pieces of cardboard. Understand the steps at Housing A Forest.
5. DIY Geometric Lamp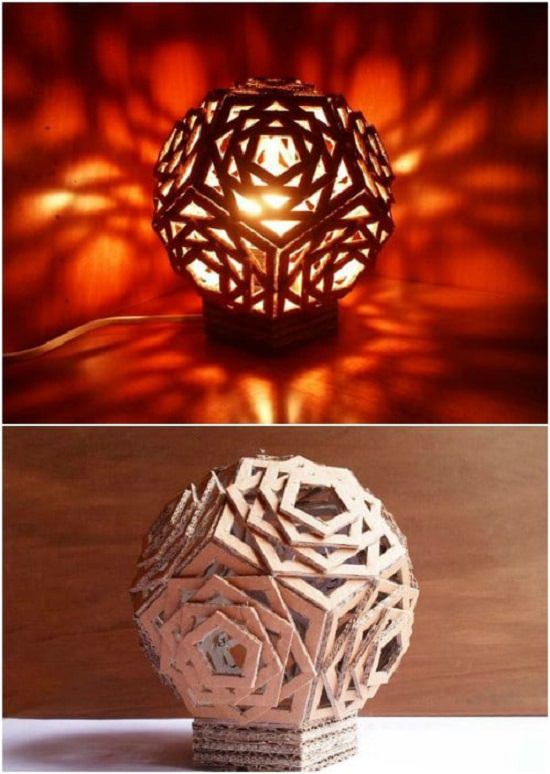 Use differently sized cardboard pentagons and a LED bulb to build a similar lamp as above. You can understand the steps at Instructables.
6. Metal Letters Wall Art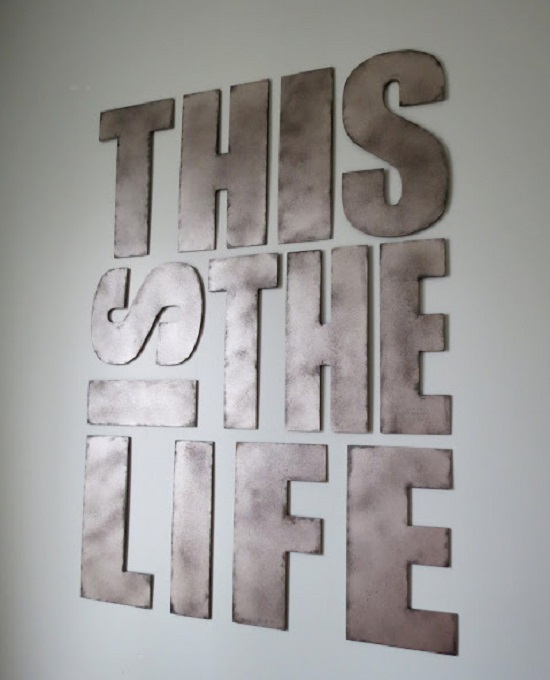 Letters cut from cardboard or wood can easily be given a metallic look by using spray paint and some distressing. Get the idea here.
7. Decorative Wall Shelves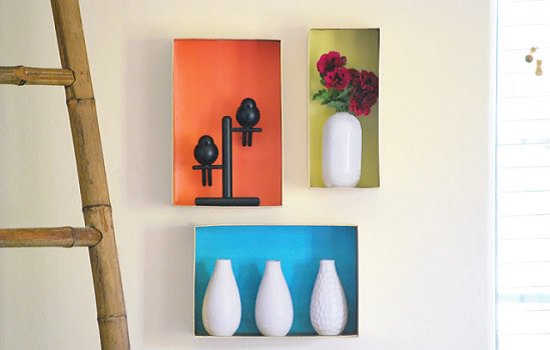 Convert a shoebox into decorative shelves using some spray paint and decorative paper. You can visit Creme De La Craft for more information.
8. DIY Chandelier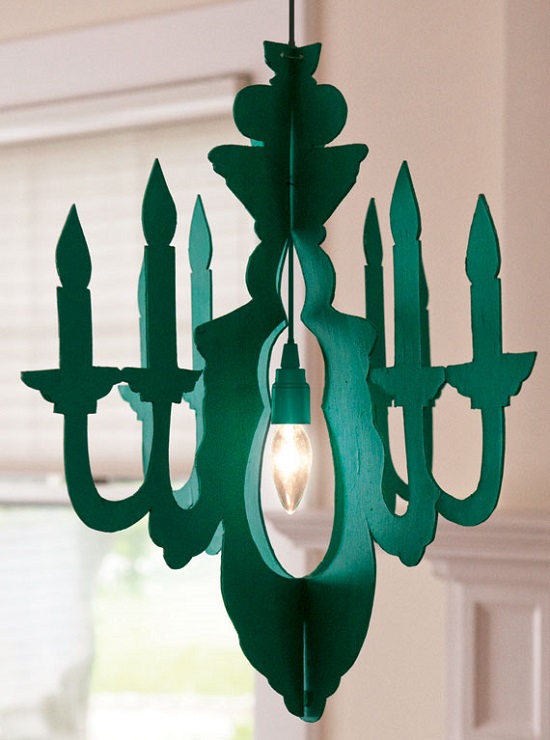 Print a chandelier outlay, trace it on cardboard, and cut out the whole of the silhouette. Paint the parts and using floral wire, attach them together. The idea is available at Etsy.
9. Christmas Tree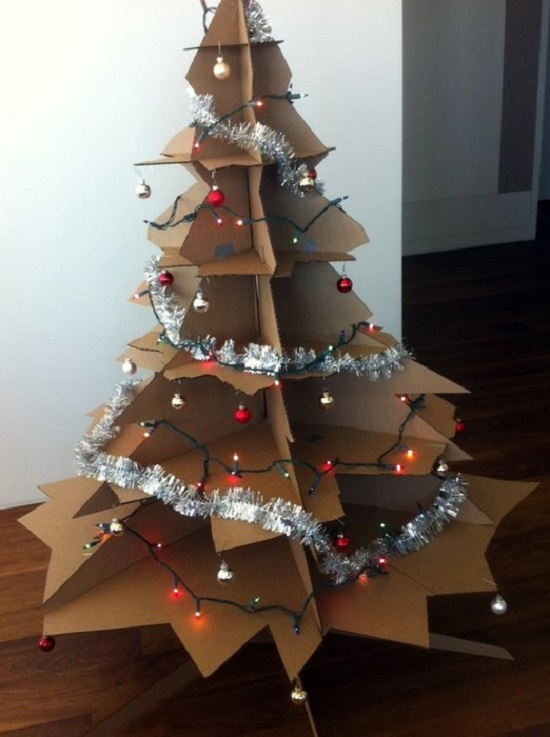 If you don't have the right space for a real Christmas tree, you can consider making this cardboard tree instead. Instructables has an in-depth tutorial.
10. Easy DIY Flowers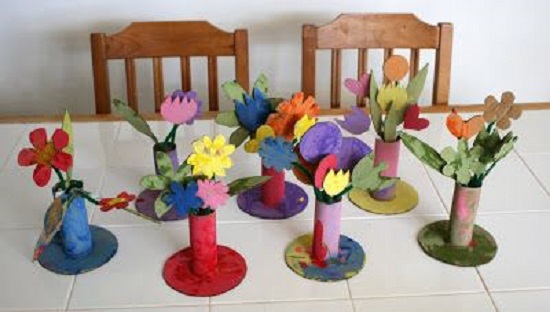 Stick a toilet roll tube onto a circle and fill the tube with a corrugated board to imitate the DIY. Look how Filth Wizardry created fake flowers using cardboard.
11. Stag Deer Head Wall Hanging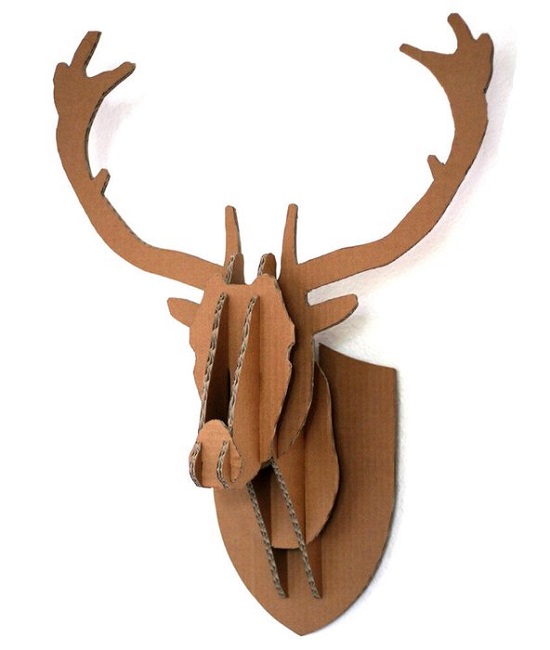 Follow this article by The Instructables to recreate this interesting stag deer wall hanging. This project is perfect if you're looking for a Christmas decor idea at a budget.
12. DIY Candle Holder Chandelier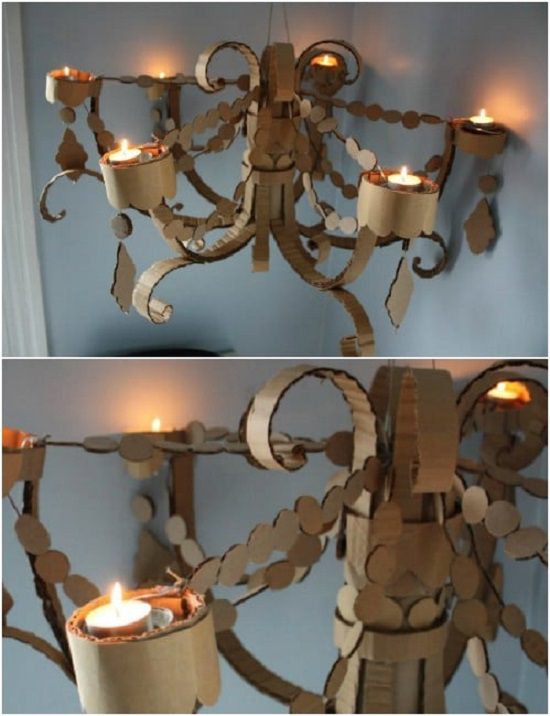 How about building a board chandelier, which could literally be paired up with real burn candles? Although it's a bit risky yet putting baby food jars as the base and some precaution would avoid mishappenings. And as an alternative, one could use LED lights to be on safer side.
13. DIY Pendant Light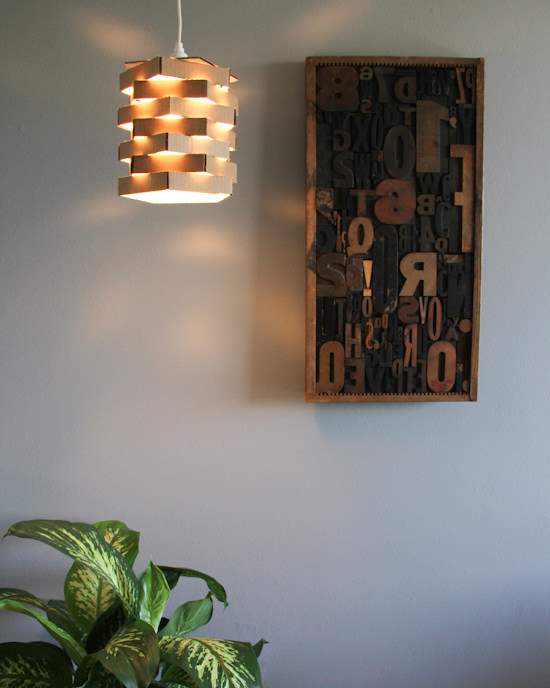 Upcycle scrap cardboard to model a DIY pendant light using a glue gun, paint, cutter, and light cord. Get the directions at Poppy Talk.
14. 3D Decorative Cloud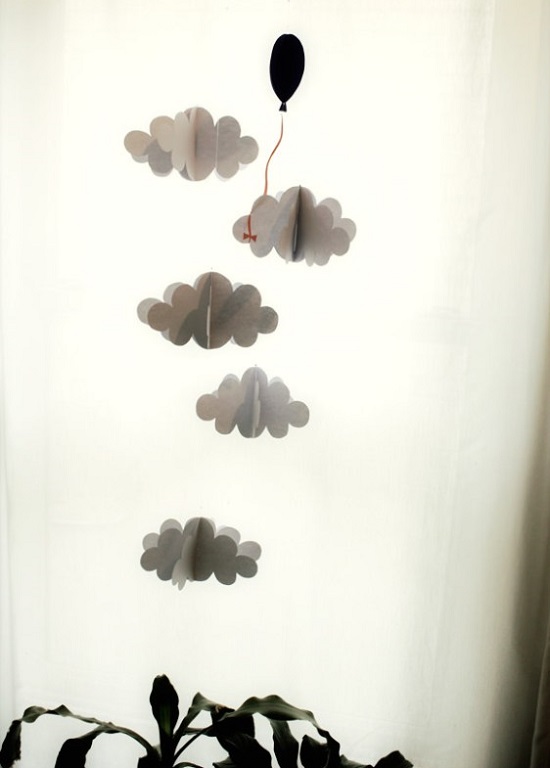 Decorate your kid's bedroom with a set of these board clouds floating in the air magically! You'll get the instructions at Paper Kawaii.
15. DIY Cacti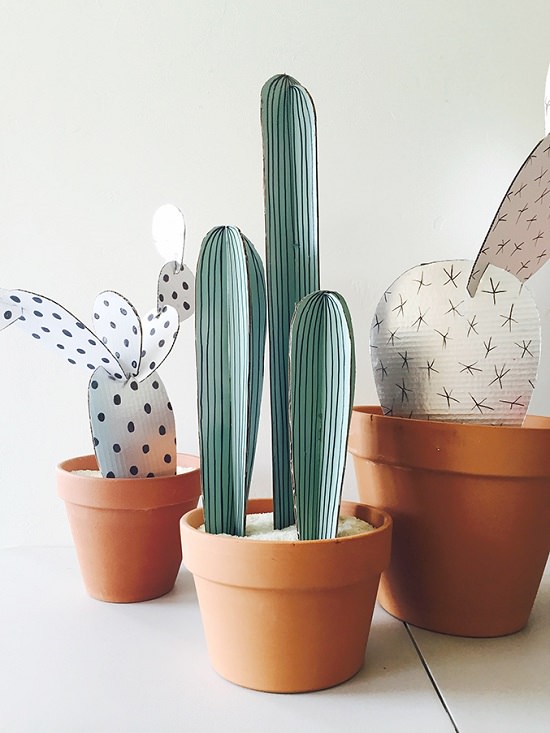 If you have a black thumb in planting even cacti then this cardboard cactus is the right choice for you. You'll need cardboard, paint, sharpie, rice, pots, knife, tape, and this tutorial.
16. Decorative Letters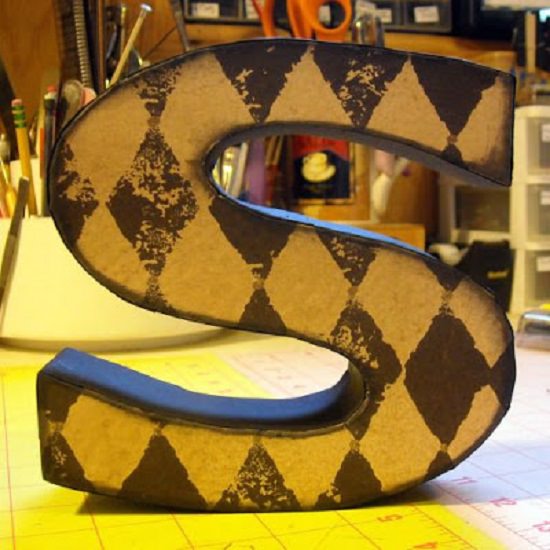 Capital letters can be easily crafted using boards but curved letters can be a bit of a challenge for beginners. Check out the tutorial here.
17. DIY Christmas Star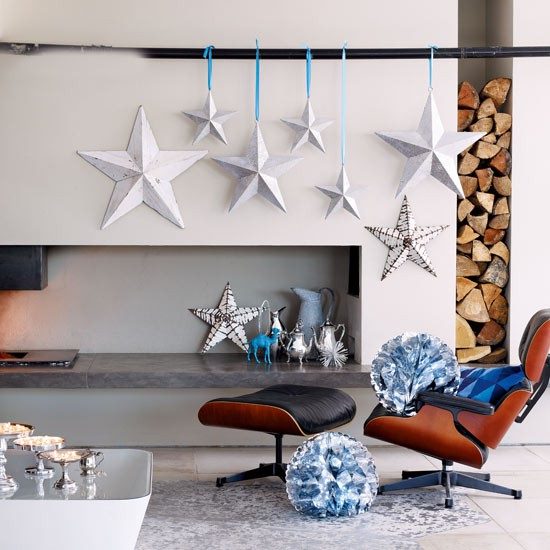 Use an empty cereal box to cut out star silhouettes and paint them in the color you like. To get the detailed How-to, visit here.
18. DIY Tube Wall Light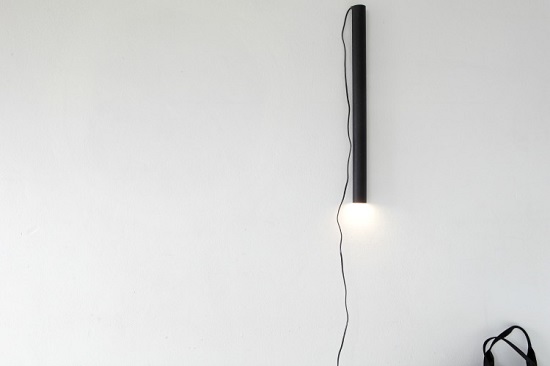 Probably this craft idea is one of the cheapest room decor ideas with cardboard. Pass a lamp cord through a cardboard roll and hang it on the wall to complete this DIY. We found the idea here.
19. DIY Giant Glitter Snowflakes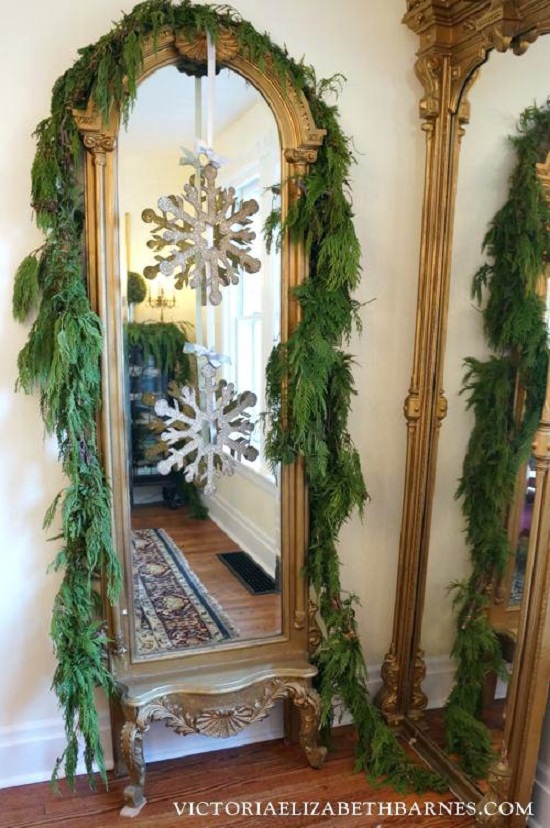 Embellish your indoor winter decoration by displaying a set of these giant glitter snowflakes made out of cardboard. Get the tutorial here.
20. Decorative Sunburst Mirror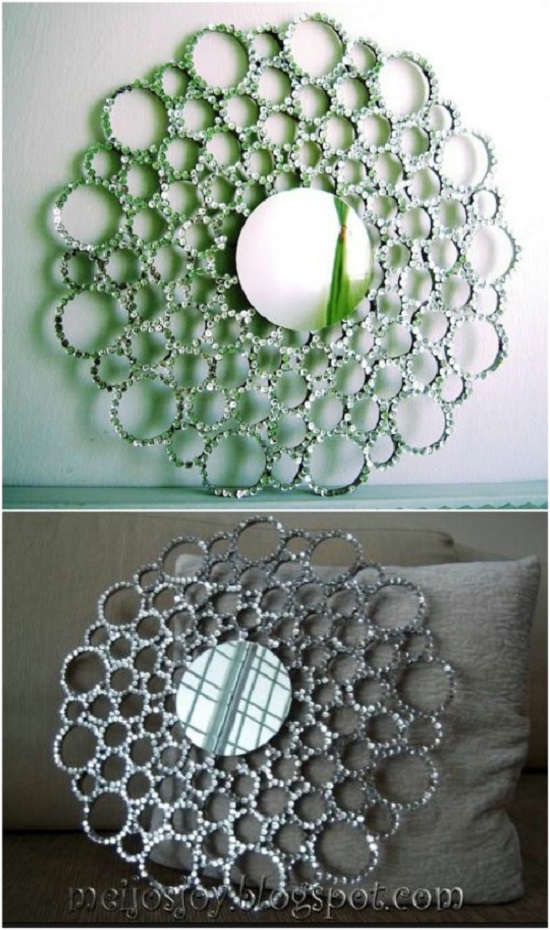 Arrange numerous cardboard rings around a tin can's lid and adorn the whole piece with some sequins and a mirror piece. The idea is available here.
21. Sequin Letter Garland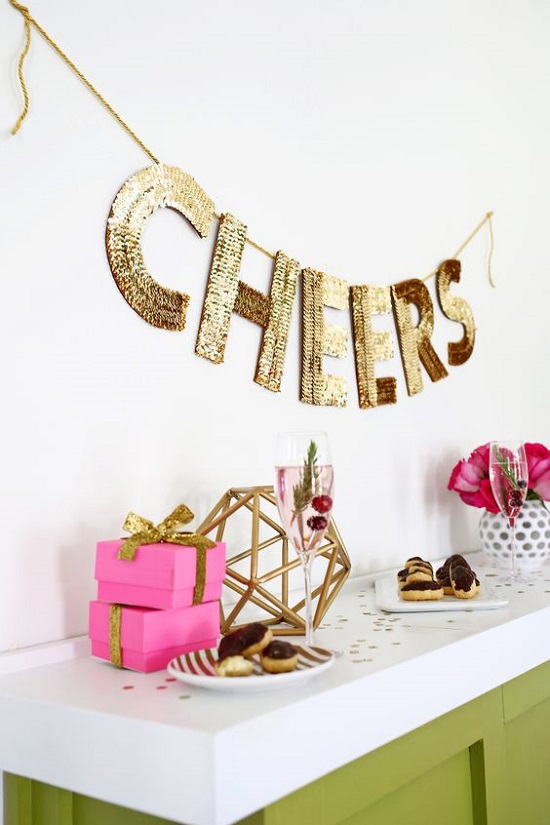 Craft alphabet letters out of cardboard and adorn it by attaching sequin gold trim onto it with hot glue. A Beautiful Mess has the tutorial.
22. Woven Statement Wall Art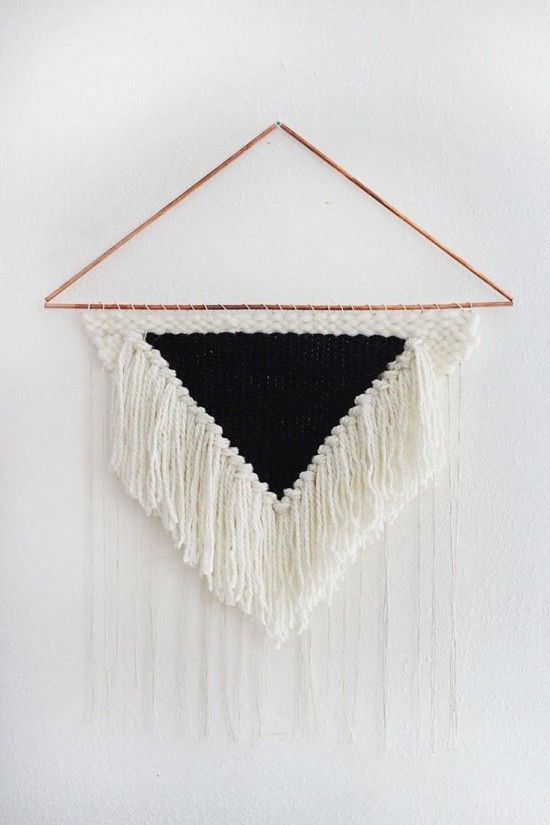 Weave this basic wall hanging by using a cardboard sheet as the base for your weaving steps. A detailed How-to is at A Beautiful Mess. Learn more craft ideas here.
23. DIY Clock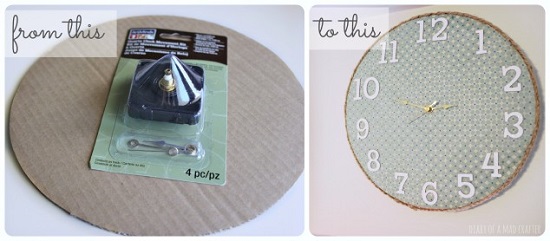 Utilize round cardboard, clock pieces, scrapbook papers, and number stickers into making this wall clock. Find it here.
24. Ocean Diorama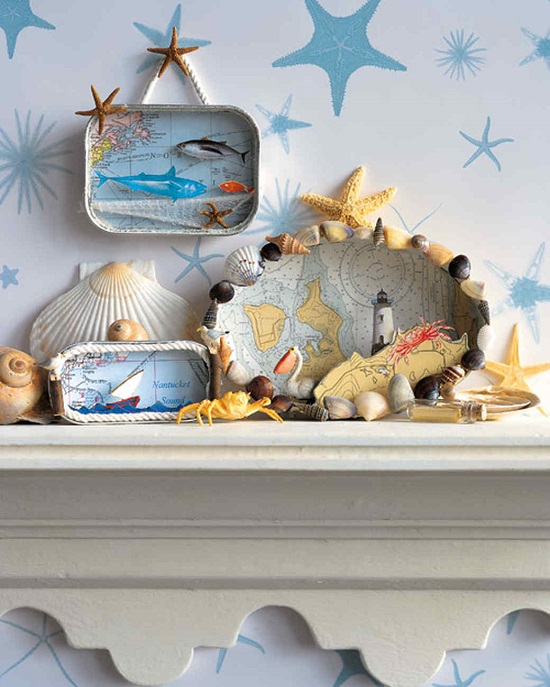 Personalize a nautical appeal by displaying this ocean diorama, which you can present as your new centerpiece. Read this article by Martha Stewart to know the directions.