Want to learn how to dry out water beads? Get headed with the details in this article to know the different processes.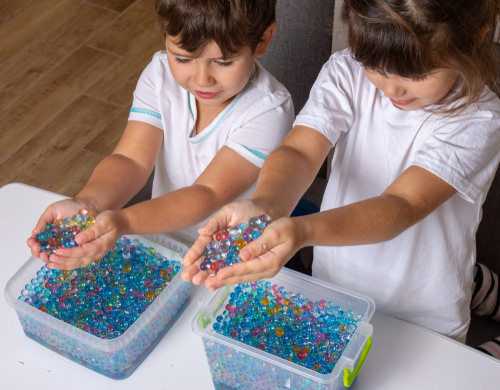 Water beads are trendy in households. They are prevalent for decorating, playing, or just for sensory experiences. While one might enjoy looking at them or playing with them, there are times you might want to change them back to dry beads due to boredom. And we're here to help you with doing precisely that! Read till the end to learn the different methods you can use to dry out water beads.
How To Dry Water Beads?
Although all the approaches to drying out water beads listed below are equally effective, you can choose your preferred method from the below choices on how to dry out water beads:
1. Natural Drying
A straightforward way for drying out water beads is to spread them out in a large tray and let them dry under natural heat. You can keep them in the sun or near a heat source to accelerate the process, but not very close to it. An absorbent such as a towel or paper napkin can help dry them quickly. Drying water beads usually takes a week to dry out completely.
2. In Glass Vase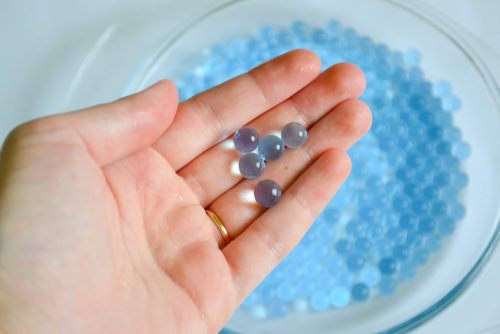 You can also keep these water beads in a glass container/vase with flowers in it. The flowers absorb the moisture even more quickly, and the glass surface also helps in the drying process. This process takes 3-5 days to dry the water beads completely.
3. In The Oven
A quicker way to dry water beads is to bake them in the oven. Spray a non-greasy oil on the oven tray and spread the water beads. Heat at 350 degrees for about 45 minutes and shake them at regular intervals.
Once completely dry, they turn into tiny intricate beads and can be stored in Ziplock bags to increase the shelf life.
How To Store Water Beads Properly
1. Store Your Beads In Full Size
We recommend storage methods such as gallon Ziploc bags, jars with a screw-on lid, or plastic containers/buckets with a cap. This method is better if you think you will use your beads again soon. Once placed in an airtight container, it retains its entire length for a long time.
Do not hesitate and use this option if you are planning an upcoming wedding or event.
2. No Storage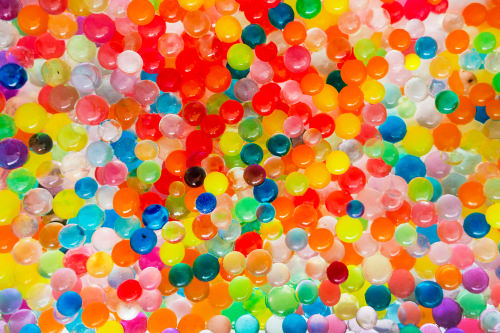 Only add water when they shrink and drain excess water after 4-6 hours. You can also let the water beads dry thoroughly in a glass vase or container. You can continue to use your beads until you are ready to store or dispose of them.
If you find that they are full of mold, it means that the bacteria are starting to grow on them. Therefore, you need to pay attention to them immediately. We recommend using liquid fertilizer and empty sodium content to kill bacteria. Payable beads with cold water are applied to fertilizers and placed in another container filled with cold water. Drain after 6 hours.
3. No Service Life
You can maintain water beads for almost forever if you store them in an airtight environment with low moisture.
To reuse your beads successfully, you must purchase high-quality beads to ensure they rehydrate to the same amount and do not break or shatter during the process.
Final Takeaway
Water beads are super user-friendly and great for holiday decorations like Halloween. They are specifically valuable for creating beautiful interior decorations for any occasion you have in mind. They come in a wide variety of colors to suit any party theme or style.
However, they can be tricky to dry out and store afterward. You can let the beads naturally shrink up using heat from the atmosphere, or you can manually dry them out in an oven at the appropriate temperature.
Don't forget to share your thoughts in the comment section!