Never lose your sockets again with these DIY socket organizer ideas! Learn how to make socket organizer by following any of the ideas below.
1. How to Make Socket Organizer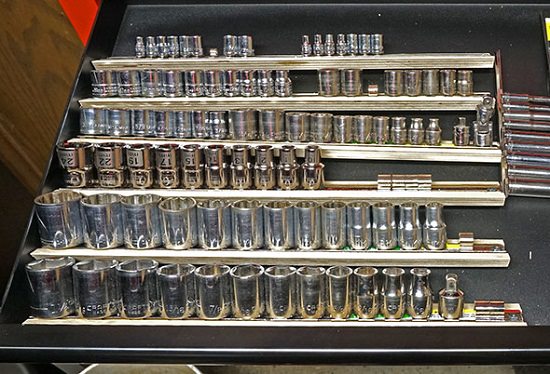 Keep handmade socket holders upright and intact by adding rare earth magnets to the base. This way you can efficiently organize sockets and find them right away! Get the details in this
DIY
.
2. DIY Socket Organizer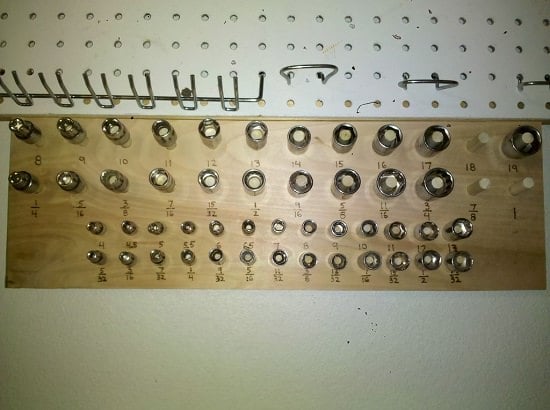 Stop spending time over finding the right socket in a drawer full of sockets! Complete with metric detailing, this wooden organizer has a design that makes it fit for drawer storage as well as wall display. Here's the
DIY
.
3. DIY Wooden Homemade Organizer

This affordable wooden organizer lets you arrange the sizes of sockets that you need the most. This wooden homemade organizer is easy to assemble with the right tools even for beginners. Get the details
here
.
4. DIY Socket Organizer Ideas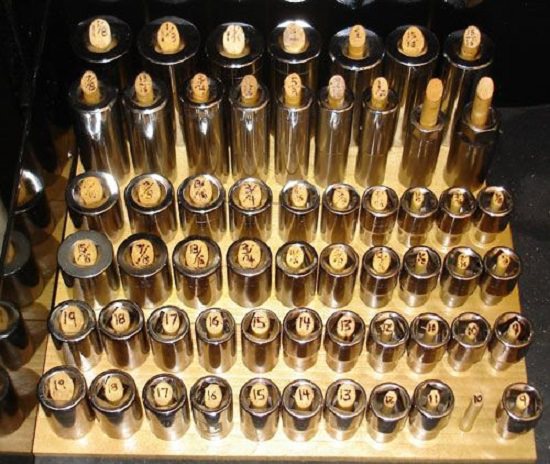 Squinting your eyes to clearly read the size etchings on each socket is never feasible. Instead, use this
hack
to label them boldly for easy identification and efficient organization.
5. Wooden Organizers DIY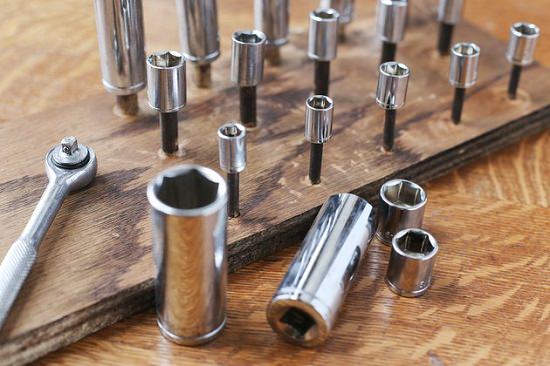 This
DIY
organizer is made to incorporate 2×6 dowels on a lumber canvas. It's perfect for accommodating the most common sizes of drives. It's simple and fun to build this simple wooden organizer for different sockets.
6. How to Make Socket Organizer
This low-cost DIY makes it easy to create a hardware organizer fit for wall-mounted storage as well. Check out the YouTube tutorial to understand a step-by-step approach for this DIY.
7. Metal Organizer Ideas
Make a metal socket organizer to keep your sockets stored for prolonged periods of time. If you have welding rods going useless just about that, employ them in this DIY!
8. Harbor Freight Organizer for Tools
Having a neat row of socket rails with clear size representations and that is easy to fit inside your drawer is a must for every DIYer. This socket organizer will make your work easy and hassle free as you would easily locate the sockets in no time.
9. Wall Socket Organizer
This genius toolbox organizer is wall-mounted for quick access. It also blends well with the typical utilitarian look of a garage. Check the video above to make it.
10. DIY Organizer Trumpet Concerto
Boring holes on a block wood is all you need to do to achieve the
easy organization
of your sockets. Follow the steps described in the video above to repurpose some wood into making this socket organizer.
11. Wall-Mounted Organizer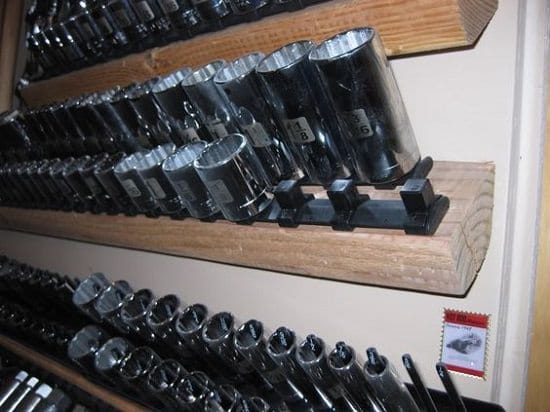 Made from embedding plastic socket trails on a block of lumber, this wall-mounted socket organizer is remarkably easy to create for beginners as well. Check the tutorial
here
.
12. A Large Organizer
Having an enormous collection of sockets can be difficult to manage. But this tutorial has the perfect way to store all of the sockets in this effectively organized holders, with different types of shapes. It has a detailed explanation on how to create these socket holders, where to put labels and a lot more.
13. A Mini Holder
A simple yet effective way of storing sockets, this tutorial shows how you can make a basic socket holder with dowel roads for different sets of sockets. You can place this holder anywhere in the organizers or tool closets where it is easily accessible.
14. DIY Tray for Tool Chest
This tutorial shows an effective way of storing a large number of sockets in a single socket drawer, using a DIY socket tray made on medium density fibre board. You can easily make spaces for all the socket sizes or make rectangle trays to just hold them vertically and place it as it is in the drawer.
15. Magnetic Holders
A quick and easy way to make a sturdy socket holder is using these strong magnetic strips. It uses two of these strips to avoid them from wobbling around if the drawer shakes. Follow the tutorial for a detailed explanation.
16. DIY Organizer Using Plywood
Use dowel rods to hold different sockets in place. You can be creative with this, and take inspiration from this tutorial to make one which suits according to the tools and sockets that you have.
17. DIY Organizer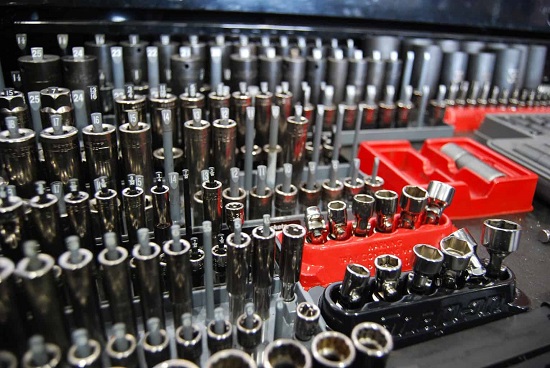 Another tutorial for storing sockets in an organized manner, this makes use of plywood and dowels to
DIY a socket organizer
space. This will prevent them from falling over the place that makes it difficult to find when required. You can mark sizings and put labels for easy accessibility.
18. Multiple Organizers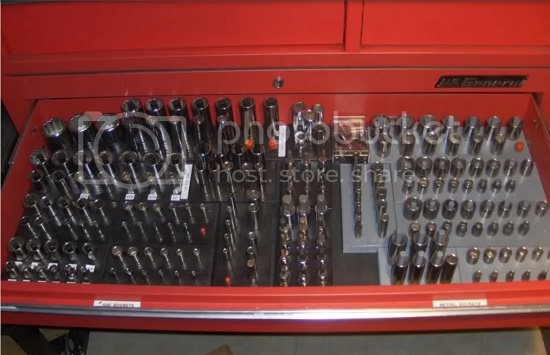 If you are looking for some quick inspiration and tips and tricks to DIY a socket organizer, then
this thread
is for you. Go through it to find multiple ways in which a dowel and tray based socket organizer can be made to fit your tool chest.
19. A Travel Friendly Organizer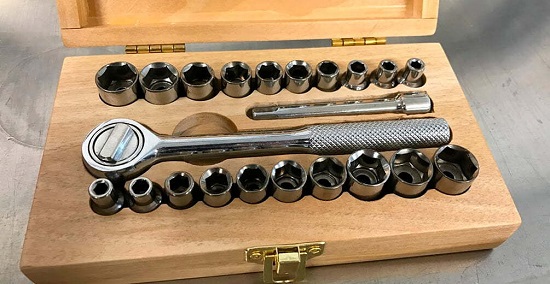 This
DIY socket organizer
is ideal for carrying a few sockets when going for a job or just to some other place to work. It holds a few of them in place, without letting them fall, and can easily be arranged according to your requirements.