Know if tomato- the versatile fruit is beneficial for your skin and in what ways. Also, read about the benefits of tomato on the face overnight.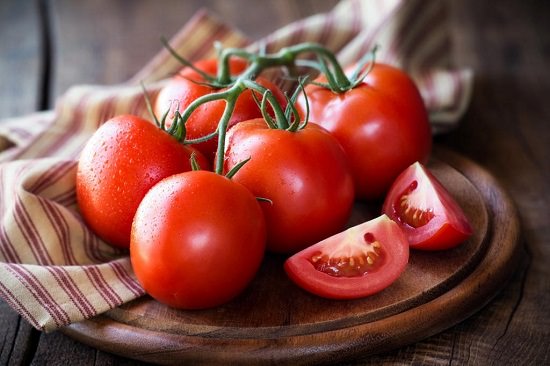 Tomatoes and tomato juice helps you get bright and clean skin. The beneficial properties of the fruit not only makes it an ideal addition to your diet, but it also has beneficial properties for the skin when applied topically.
Benefits of Tomato on The Face Overnight
1. Reduces Open Pores
Tomatoes are a rich source of Vitamin C. In addition to the direct benefits of vitamin C for the face, including instant glow and radiance, the nutrient helps boost collagen production. The increased collagen improves skin elasticity and reduces open pores. Therefore, applying tomato juice, slices, or paste can help you get soft, supple skin.
2. Is a Gentle Exfoliator
The fruit is also a powerhouse of beneficial enzymes. Certain enzymes found in tomatoes help remove the dead cells, thus gently exfoliating the skin for a smoother texture and a cleaner appearance. Unlike certain chemical-based exfoliators available commercially, the natural ingredient is gentle and effective for all skin types.
3. Treats Sunburns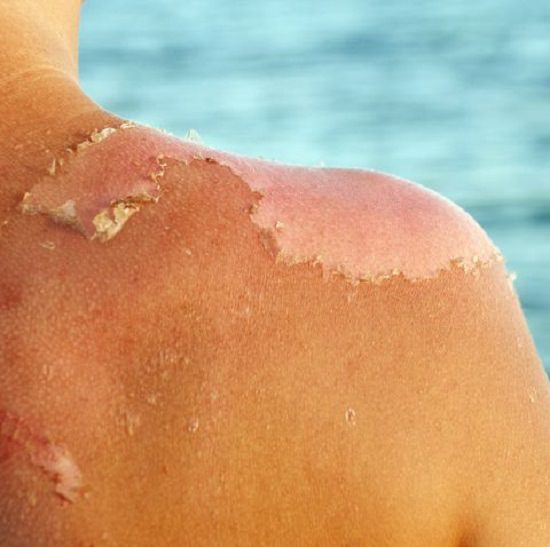 A rich source of lycopene, when applied topically, tomatoes can help heal sunburns. The property also helps create a healthy barrier for the skin against harmful UV rays and its ill-effects. In addition to applying tomatoes on the skin surface, regular consumption of tomatoes also improves the skin barrier against UV rays.
4. Help Get Clean and Clear Skin
The Vitamin C content in tomatoes stimulates the growth of new connective tissues. It also promotes new cell generation, replacing the old, dull, and dead skin cells. This process results in healthier, cleaner, and brighter skin.
5. Has Anti-aging Properties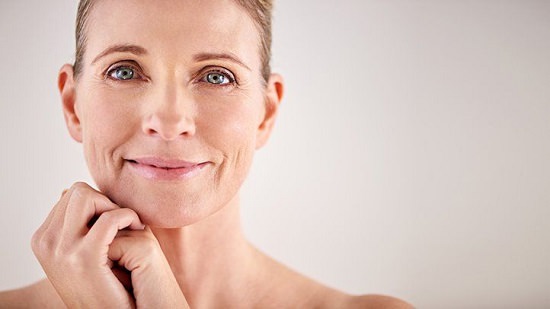 Vitamin B1, B3, B5, B6, and B9 present in tomatoes are known for their anti-aging properties. These vitamins help reduce signs of aging, such as wrinkles, fine lines, and laugh lines. The fruit also keeps your skin hydrated and plump, delaying the onset of premature aging.
Overnight Tomato Face Mask Recipe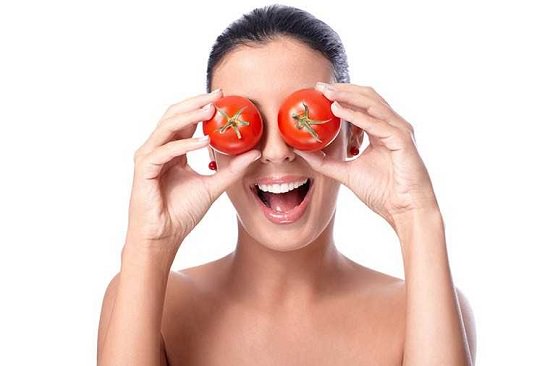 You'll Need:
Medium size tomato
Two tablespoons of milk (raw)
Method:
Blend the tomato along with the milk in a food processor.
After that, apply the smooth paste on your face.
Leave the face mask overnight and wash it with cold water in the morning.
Note: Make sure you are not allergic to the ingredients used in the mask before application with a patch test.
Tomato Juice Spot Treatment
You can also treat dark spots, sunburns, and other skin inflammations with tomato juice. For the treatment mask, blend and sieve one medium tomato. After that, with an earbud, directly apply the juice on the affected area and leave it overnight. Rinse your face with cold water in the morning. You can apply the tomato juice on your whole face as well.
Now that you have the secret to moisturized, flawless skin, try this slightly messy but super effective face mask.