A complete guide to know what makes the fun slime break! Perfect your slime recipes and know how do you fix a slime that breaks apart.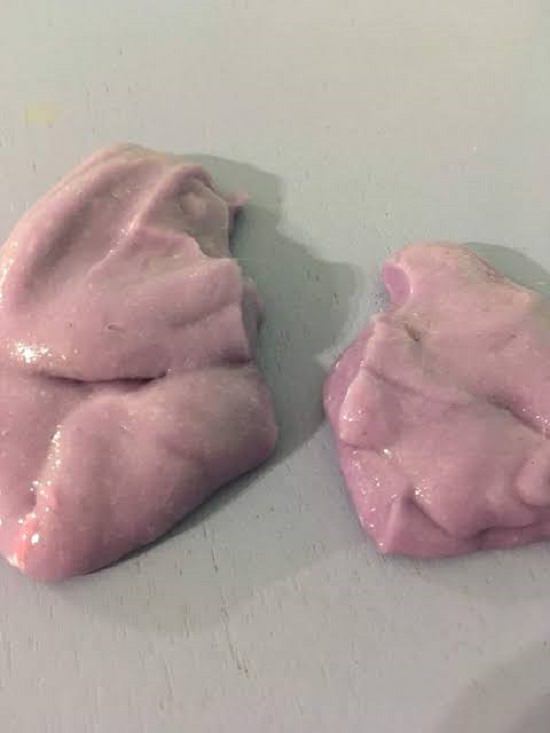 Slime is super fun to play and make at home! But, sometimes, the recipes fail, and they become a hard mess. Here is everything you need to know about slime and a simple guide on how do you fix a slime that breaks apart!
How to make slime
Ingredients:
Borax
Hot water
Glue (white glue or clear glue as desired)
Food colors
Method:
Mix 1/4th teaspoon of borax powder with 1/2 cup of warm water properly and keep aside. This mix would act as the slime activator.
Mix1/2 cup of glue with 1/2 cup of water and mix thoroughly. Add food colors of choice to this mix and stir again. 
Add the slime activator to the mix and start mixing and kneading the mixture.
Invest some time in kneading your slime as it results in the smooth, silky texture.
When not in use, make sure to store slime in an airtight container. Storing slime in the refrigerator increases its shelf life.
Also Read: How to Fix Really Hard Slime
Understanding Why the Slime Breaks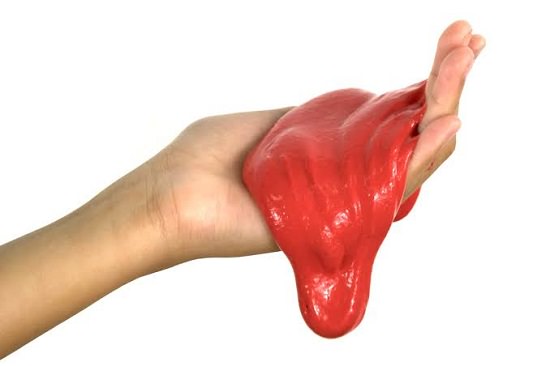 1. Too much borax or corn starch in the slime
There are a few reasons that make your slime hard or rubbery. One of the most common ones is a high quantity of starch in your slime. Making slime is all about science. The proportions of the ingredients being used to make the slime are crucial as well. Adding less starch can result in a starchy and sticky slime, which is hard to use. Adding extra starch also has its ill effects on the slime. Too much starch results in the slime to break apart when stretched. Borax or corn starch are the most popular choices of starch used to make slime. If you add more than required borax or corn starch to your solution, the slime will end up being hard and rubbery.
2. Evaporation of water
Over some time, the water content of the slime evaporates, leaving a hard plastic residue behind. The best way to prevent this is to store your slime in a zip lock pouch and then seal it in an airtight container.
Also Read: How to Fix Stiff Slime
How Do You Fix Slime That Breaks Apart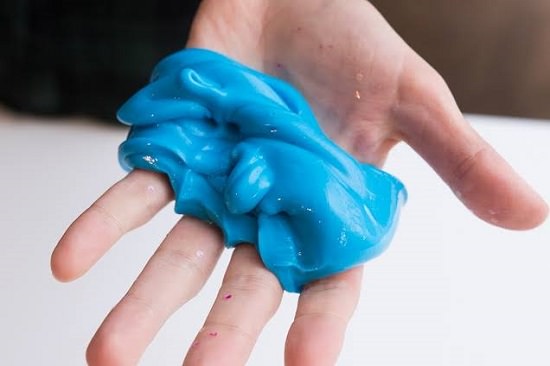 A small batch of slime is easy to fix with water. Just add a few tablespoons of water in a bowl with your slime. Microwave for ten seconds and knead till the slime reaches the desired consistency. You can also add a tablespoon of body lotion to this mix. The body lotion makes the slime more soft and smooth in texture. Adding too much water can also change the consistency of the slime and make it too runny and sticky. Make sure you add the water in small amounts.
Submerge your slime in hot water (the quantity of water depends on the amount of slime you have) and stir to soften it. Add a few pumps of available shaving foam to your slime and knead thoroughly to get the gooey texture back.
Another secure method to fix your slime is to mix a tablespoon of body lotion and a tablespoon of hand sanitizer in a bowl with your slime and knead thoroughly to soften it. Increase the amount of lotion and hand sanitizer depending on the quantity of your slime.
If the reason for your thick rubbery slime is extra starch, add some glue to your mix and knead thoroughly to soften and improve the texture. Make sure you use the same adhesive glue for this corrective method, that is used in the recipe of the slime.
An ideal craft project for the kids, a fun activity, and a stress buster for adults as well, slime can be easily made and preserved at home. Try these simple steps to fix your slime today!
Check Out These Slime Recipes: 37 Easy to Make Slime Recipes
In case you are looking for a slime kit for your next slime project, here's our top picks: