We bet you couldn't find a smarter idea to display your jewelry than this state of art shadow box jewelry organizer. So gather your supplies and get started with this easy DIY.
Make your jewelry accessible without clutter by making a jewelry organizer out of an old shadow box. And since everything will be in reach, you'll have more chances to admire your favorite pieces. Mount the shadow box to the wall and attach hooks to the base to hold the jewelry pieces.
It is such an easy DIY that you can complete in under an hour. All you need is a shadow box and a few other readily available supplies. It looks so adorable on the wall when done right. The key to making it perfect is to use the right wallpaper or background that matches your interior.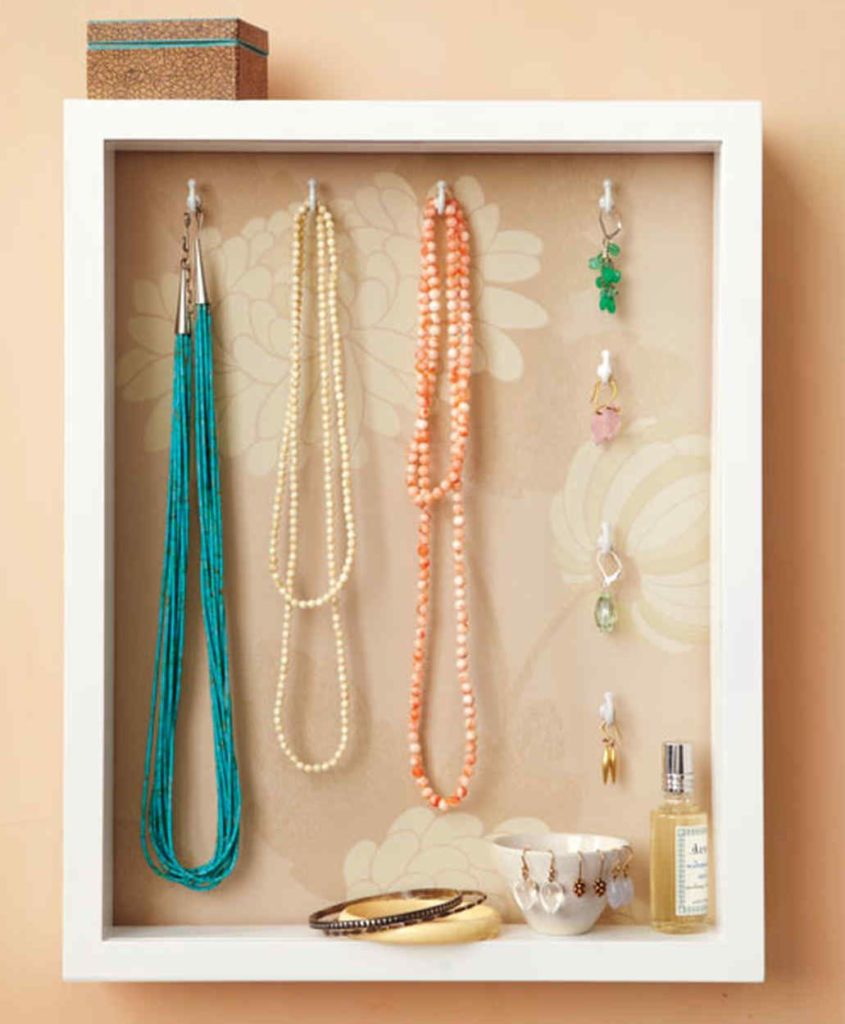 Materials Required
11 inch by 14 inch shadow box
Craft knife or scissors
Wallpaper remnant
All-purpose glue or Hot Glue
Drill
Hooks
Jewelry Holder Steps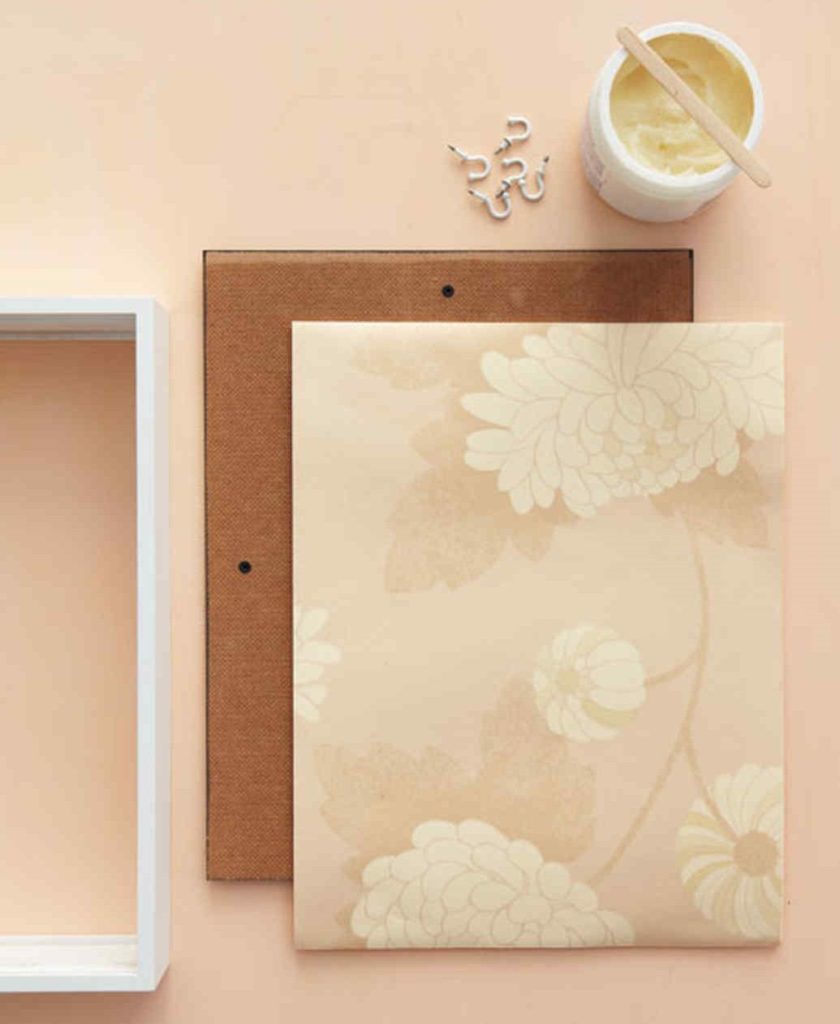 First of all, remove the glass from the shadow box to make sure that you can pick the pieces easily. For that, you'll have to remove the back of the box then carefully remove the glass.
Choose a wallpaper and cut out a piece to fit the back of the box. To attach it to the base, use hot glue.
Create a layout of where you want the hooks to be. For that, bring the jewelry and place them creatively over the back to get an idea of how it's going to look.
Mark the spot where you want the hooks with a pen and subsequently drill holes and screw the hooks in the backing.
Now you are just one more step to feature this shadow box. Simply hang it in a suitable place where you can easily access the jewelries.