Involving sandalwood essential oil in your daily routine in multiple ways can work wonders! For instance, read the following sandalwood essential oil benefits.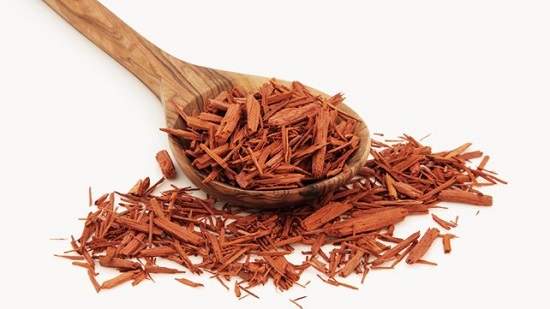 Have you heard of sandalwood trees? You know if you'll go near them, you'll get blessed with it's the aroma, indeed. Indian sandalwood trees are found in tropical dry deciduous forests. The fun fact here is that these trees are eligible at a minimum of 40 years of age or preferably 80 or above. Precisely, if we want commercially valuable sandalwoods, having a high level of aroma, the tree should have a period of 40 or 80 above. However, as the well-known quote goes- "Time isn't the main thing, it's the only thing," and so, good things take time.
Sandalwood Essential Oil Benefits
1. Beauty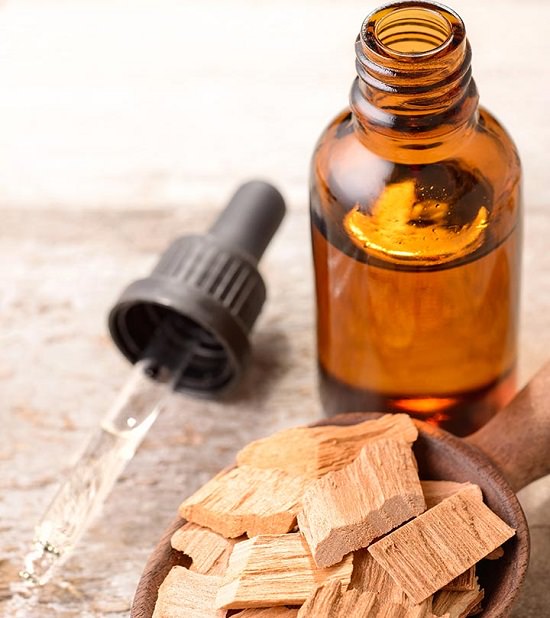 Sandalwood oil or East Indian sandalwood oil is an essential oil which one can extract from the sandalwood trees. Talking about its main constituents, it has 90% of sesquiterpenes alcohol. Therefore, manufactures of soap, perfumes, incense sticks, and cosmetics, etc. often use it in more significant amounts. That's the reason behind your ever-lasting fragrances of makeup products and exclusive aromas. Sandalwood essential oil mixed with some vegetable oil works wonders for dry and patchy skin. You can do a gentle massage on your face with the oil to feel relaxed and clear your face from dirt and other pollutants. Apart from these sandalwood essential oil benefits, you can even use it as a natural deodorizer!
2. Medicinal Purposes
Also, in traditional therapeutic terms, practitioners use it in ayurvedic medicines to heal somatic and mental disorders, somehow. It relieves headaches, stomach aches, common cold, cough, and even genital and urinary disorders. According to a few surveys, inhaling essential oils would help in relieving physical or psychological symptoms, which often relates to depression. It is because it intensifies the amount of oxygen traveling the brain.
Therefore, helping in the reduction of stress and providing an optimum amount of sleep that's necessary for a healthy lifestyle. Physical and mental health is highly interrelated. So, if you stay mentally healthy, you'll be physically healthy too, and vice versa. It controls that part of the brain, which regulates pleasure, power, and hunger.
3. Counters Weight Gain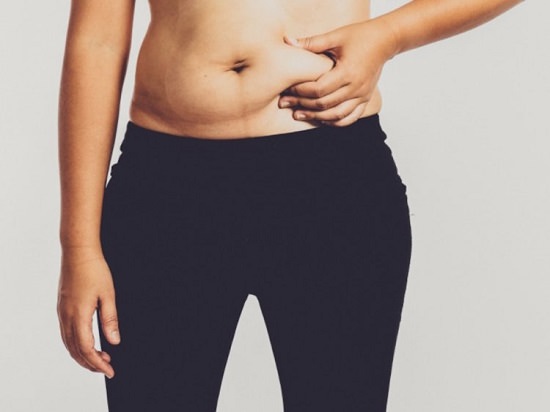 You must be gymming or following massive diet plans and wasting all your money? Generally, we tend to eat more when we feel stressful and weak from within. Let's take an example of examination days or other stressful events, one studies continuously, and their body asks for oily and delicious food. After all, eating such food satisfies your hunger and helps your brain to calm down. Not many people are aware of the fact that sandalwood oil is the one that can help you reduce your weight in significant amounts.
This oil controls all the negative emotions that force you to eat more and more. More amazingly, you have to inhale it without any physical load. You must have been wondering how it can be possible? But it's all a game of your emotions where this oil has a hand-held control. It improves the function of the stomach and intestines and controls your craving to eat that mouth-watering yet unhealthy food.
Bonus Benefits Of Sandalwood Oil
You can even use sandalwood oil to process your food or use them to garnish salads and pasta, etc.
Sandalwood oil treats urological problems. Besides inhaling the oil, you can even intake 1.5g of pure sandalwood daily to see the difference.
Rubbing sandalwood oil or just the sandalwood on your scalp can stimulate your hair growth, as well.
Some people use this essential oil as a deodorant to improve body odor.
According to research, Hawaiians used the bark and leaves of sandalwood to treat skin inflammation, dandruff, lice, and also sexually transmitted diseases (STDs).
Usage Guide
To lose weight, take a few drops of sandalwood oil in a cotton ball or inhale it directly from the bottle. You can also apply it on your wrists because it stays for long. Another way is to have sandalwood incense sticks at home. It helps in chopping down the emotions to eat in higher amounts and prevents the accumulation of gas in your stomach. You can also apply it to several parts of the body and see the transformation.
The paste of sandalwood or the sandalwood oil itself helps in the enhancement of the skin. It can heal or relieve many other skin conditions, too, and it acts as an antiseptic agent as well. One needs to be cautious about their allergies, although it is mostly lenient to any skin type. You need to add 2-3 drops of oil along with the almond oil to your dry skin and massage gently with your fingers for a few minutes. Later, use rose water to act as a toner. Adding it to your facial water and washing your face daily with it would provide great comfort to your skin in such a polluting ambiance.