There's a reason why people are ditching shampoos for soap bars! Try this olive oil soap bar for hair and say goodbye to all your hair woes!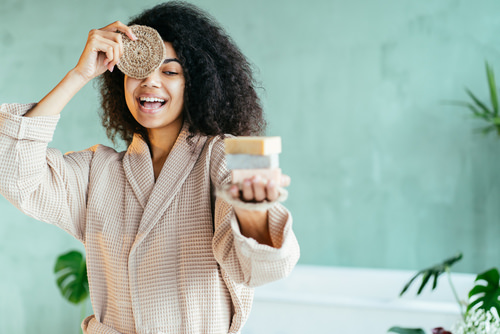 Many people have been ditching shampoos they have been using for ages and switching on to soaps. While some do so to avoid using any chemicals on their hair, others switch because they want to eliminate the plastic waste that shampoo bottles cause. Be it any reason, the undeniable fact is that soaps are becoming increasingly popular for hair. Therefore, it is essential to be aware of the reasons behind their increasing popularity while weighing their pros and cons. However, we will specifically deal with using olive oil soap bar for hair since it's the most preferred soap for washing hair.
Shampoo bars are usually similar to soap bars with extra added oils suitable for hair and scalp use. The olive oil shampoo bar has olive oil as the primary component, which provides the necessary nourishment. Olive oil is a special ingredient used for hair remedies since long time.
Benefits Of Olive Oil Soap Bar For Hair
There're numerous benefits of using Olive oil for hair. You can use olive oil to massage the hair or use olive oil soap bars, the nourishment it provides will stay the same.
1. Lustrous Hair
Rich in oleic acid, palmitic acid, and squalene, olive oil quickly penetrates the scalp and makes hair shiny, silky, and lustrous. Its moisturizing properties can add to the softness of the hair.
2. Stronger Hair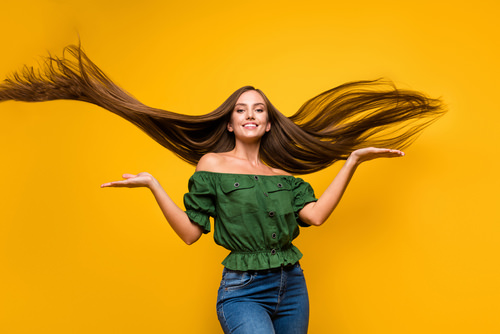 It is high in antioxidant content, which helps maintain a healthy scalp, ensuring stronger hair and less hair fall. Regular use of olive oil can increase the volume and the overall strength of the hair as well.
3. Reduce Dandruff
Olive oil is a good source of Vitamin E, which reduces dryness in the scalp and prevents flakiness. This in turn will prevent dandruff and dry hair problem in harsh weather conditions like the infamous WINTERS!
4. Repair Damaged Hair
Packed with antioxidants and vitamins E and A, it helps restore the protein in the hair and provides essential nourishment. It improves blood circulation and helps get rid of fungus and bacteria, making the hair follicles healthier.
How To Use Olive Oil Shampoo Bar
Rinse your hair properly with water.
Wet the shampoo bar and run in a downward motion from scalp to hair, just like combing your hair.
Gently massage the scalp while forming a lather.
Rinse thoroughly with water.
Optional – Follow it with a conditioner.
Why Use Shampoo Bars Over Commercial Shampoos?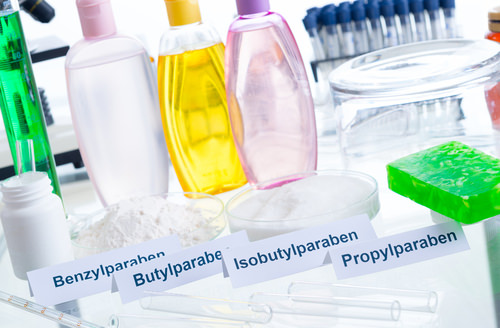 Liquid shampoos consist of several chemicals such as SLS (Sodium Laureth Sulfate) or the milder SLSA (Sodium Lauryl SulfoAcetate). By exposing our scalp and even skin to these chemicals, we deprive the skin of natural oils. This might lead to bald spots on the scalp and breakouts on the skin. Besides, commercial shampoos can be harmful to the environment because of the amount of waste they generate in terms of plastic.
It would be best to consider moving to the natural hair soap bars as they can do wonders to the hair with minimal damage to you and the environment as well.
Before you buy one or DIY it yourself (find a recipe below), it is vital to understand the difference between the natural shampoo bars discussed here and the solid shampoo bars. There are many shampoo bars available in the market, which are just solidified versions of the shampoo,i.e., liquid shampoo without any water content. They still have the chemicals and therefore, have the same harmful effects. Make sure to look at the ingredients before buying one, or try making them at home.
Olive Oil Soap Bar For Hair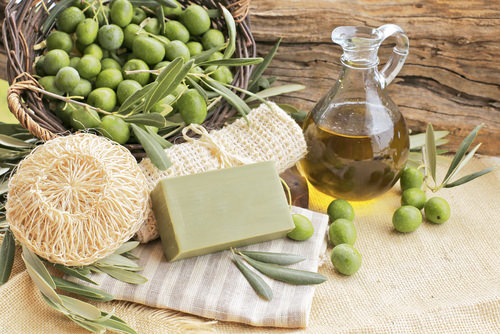 Ingredients
Coconut oil – 9 ounces
Olive oil – 9 ounces
Castor oil – 6 ounces
Shea butter – 1 ounce
Beeswax – 1 ounce
Distilled water – 13 ounces
Lye (primary soap ingredient) – 4.6 ounce
Recipe:
Combine everything except for water and lye. Heat the mixture through the double boiler method on low-medium heat until it all the ingredients melt properly.
In another container, take the water and add lye crystals to it. Wear protective equipment such as gloves and safety glasses when performing this step due to the alkaline nature of lye. Lye will not have a strong alkaline effect as when you combine it with oils, it will become soap.
Cool both the mixture to about 100 degrees Fahrenheit. This should happen simultaneously, so use the cool bath or other techniques to accelerate the cooling for one of them.
Add lye mixture to the oil mixture slowly and mix using a wooden stick until you get a thick texture.
Pour it into the mold and cover it with plastic wrap for at least 24 hours.
Take it out of the mold and place it on parchment paper.
Keep it for drying for 4-6 weeks, turning it around every week.
Since olive oil provides extra moisture, people with oily hair should avoid using olive oil shampoo bars. This soap is helpful for dry to normal hair. They can try using other oils such as Tallow, Coconut, or Hazelnut oils that help regulate oil production. Always try and see how your hair is reacting before making it a regular practice.
Final Takeaway
Olive oil has long been recognized as a natural moisturizer that is gentle on the entire body. Both your skin and your hair will benefit from using these soaps. In fact, olive oil-based soaps help to maintain your hair's natural beauty while gently cleansing it to prevent hair damage. Those who experience recurrent hair loss should consider switching to olive oil-based soaps, which are highly gentle and do not expose hair to potentially hazardous chemicals.
Since olive oil soap is gentle on both skin and hair, you can use daily without worrying about a dry scalp. Moreover, because olive oil-based soaps have inherent hydrating properties, they can enhance your scalp's skin health.