Have you ever wanted to try your hand at making slime with Tide? Let us guide you throw the steps and you'll have a DIY slime in no time.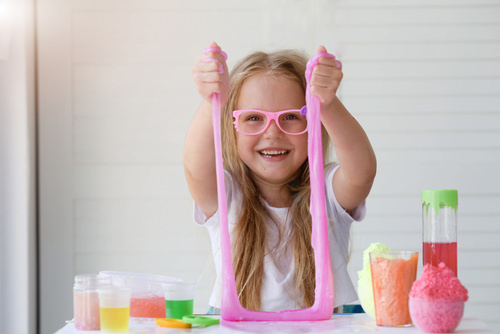 We were pleasantly surprised to discover that combining a common home ingredient, such as liquid laundry detergent, with some adhesive produces slime that you can use to entertain yourself, chase away your boredom and boost your creativity. Liquid detergent, like Tide, is an accelerant in this recipe, allowing you to generate an exceptionally stretchy slime that holds well. The DIY is simple to prepare, requiring only two ingredients and little work.
You can use Tide Free & Gentle Liquid Laundry Detergent for this recipe since it is a clear, sticky, odorless liquid. Most detergents include a lot of perfume, which can irritate and make breathing difficult. The best part of making slime with Tide is having lots of fun, so pay attention to the type of detergent you use.
Is It Possible To Make Slime With Tide?
Absolutely! All of the Tide versions appear to work. However, depending on the glue brand and Tide kind, you might find a mixture that doesn't work for you. If that's the case, please share your experience in the comments below!
Making Slimes With Tide
It takes around 15 minutes to make slimes with Tide, and the process itself is quite easy that even beginners can manage it without hassle. Moreover, the whole process of making slimes with tide costs approximately $8! Therefore, not only is it pretty easy but budget-friendly as well!
Materials
A large plastic bowl – for combining ingredients
1 Measuring Cup – for checking correct measurements
1 Plastic Spoon – for combining the ingredients
Ingredients
1/2 Cups Tide Liquid Detergent
4-ounce bottles of Elmer's Clear Glue
A Few Drops of Food Coloring (optional)
How To Make Slimes With Tide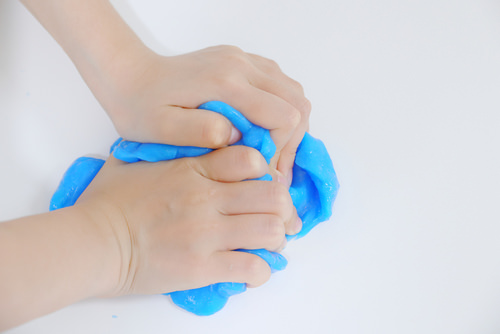 Fill a bowl halfway with glue bottles.
After that, add a few drops of food coloring and stir thoroughly.
Stir in the Tide liquid detergent while gradually adding more detergent until the mixture is less sticky but not overly soapy.
Then, remove the slime from the bowl and knead it with your hands. It will take approximately 10 minutes to reach the slime consistency. Lastly, preserve it carefully, so it lasts longer than usual.
Add-Ons for Homemade Slime
Adding additional items to your recipe is one of the best parts! This is where you can truly have fun and a good time. So here are a few of the add-ons that you can use to make slime:
1. Action Figures
Personalize your slime by adding your kid's favorite action figure to the recipe. Add the figure once the slime starts to bind. You can even ask your kids to take out the figurine and make a guess before for a fun gaming experience.
2. Beads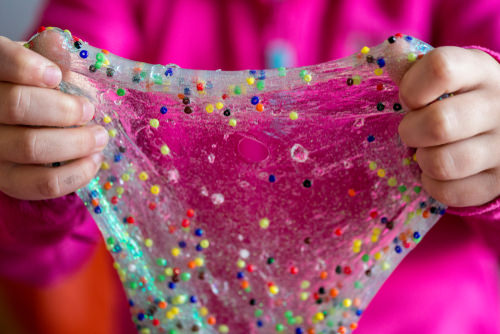 You can add different bead sizes to the slime for a sensory experience for the kids. Just make sure that none of the beads falls out and your kid doesn't swallow it accidentally.
3. Fake Snow
Whether you get to see snow in winters or not, you can always add fake snow to your slime recipes for more excitement and shine.
3. Essential Oil
You can always add essential oils to the slime recipes for an aromatherapy-filled play session. You can even treat your child's fuzziness by using oils like lavender and rosemary oil.
4. Buttons
Vibrant buttons look enticing in muted shades of slime. They add charm and make slimes more attractive to play with. However, be careful that it doesn't get separated from the slime so that your kids don't swallow it.
5. Clay Pieces
Add different shapes of clay pieces and ask your kids to identify the shape while they play for a fun and educative experience.
6. Confetti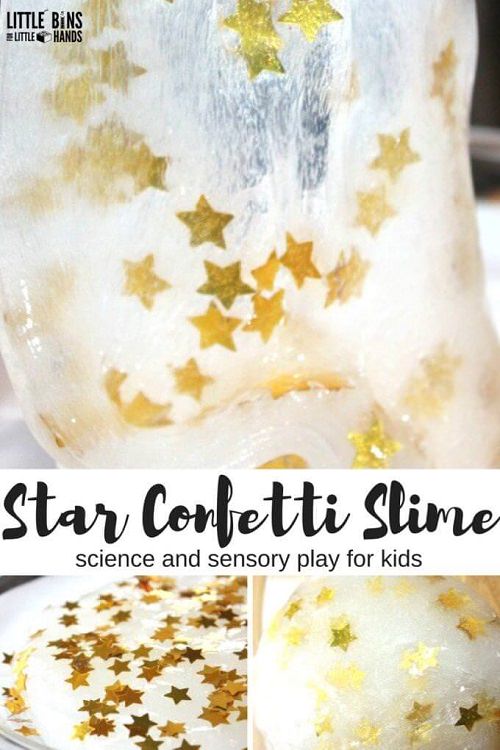 Confetti is always fun to play with and adds excess excitement to any play material as kids tend to like colorful confetti a lot.
7. Foam Beads
They add to the texture of slimes and make them more awesome to play with! As the same with any other beaded materials, keep a close watch on your kids to avoid any mishaps.
8. Food Coloring
Anything colorful is mostly appreciated by people of all ages! Add different hues to the slime to make it look better and more attractive than just a clear boring slime!
9. Glitter
Besides adding color to the slime, you can always add more glitter to it any color to bring a shiny look to it.
10. Pigment Powder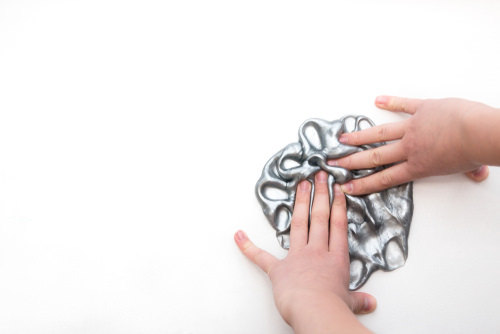 It is an alternative way to add color. Suppose you struggle to make a metallic color out of the primary colors, you can always use pigment powders to fix the issue.
11. Polly Pellets
If you won't prefer to add foam beads to the slime, you can always use Polly pellets as an alternative.
13. Pom Poms
Add more color and enthusiasm to your slime by adding little to medium-sized pom-poms.
Takeaway
While numerous slime recipes are available, you don't need glue to produce this Tide Detergent slime. All you need is tide detergent, cornstarch, and a little oil to make it less sticky. If you want to play with this slime, make sure to be careful with it and add more oil if it starts to dry out. Baby oil, in experts' opinion, is an excellent oil to use.
Further, the oil gives this slime a silky texture and makes it a lot of fun to play with. You will love the vibrant colors in this slime and we would encourage you to make it because it can keep you occupied for hours and is really soothing.