We've compiled four ways on how to make slime with baby oil in this article. Combined with a few other ingredients, all these recipes are sure to work!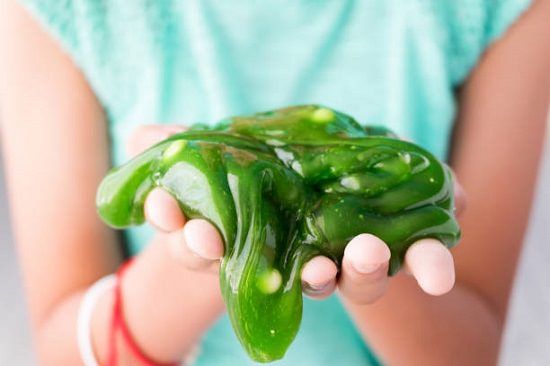 Slimes are that one true easy-to-distract toy or playing dough for the kids. On top of this, they are an excellent activity for kids and a great stress reliever for adults. Instead of splurging on expensive slimes or buying costly or hard-to-get ingredients for a DIY slime, here is a useful and readily available ingredient that can make this process easy for you — Baby oil. Keep reading to know how to make slime with baby oil.
Not only does baby oil makes the slime stretchy and soft, but it also adds nourishing properties to your recipe, which keeps your hands moisturized!
How To Make Slime With Baby Oil
Recipe 1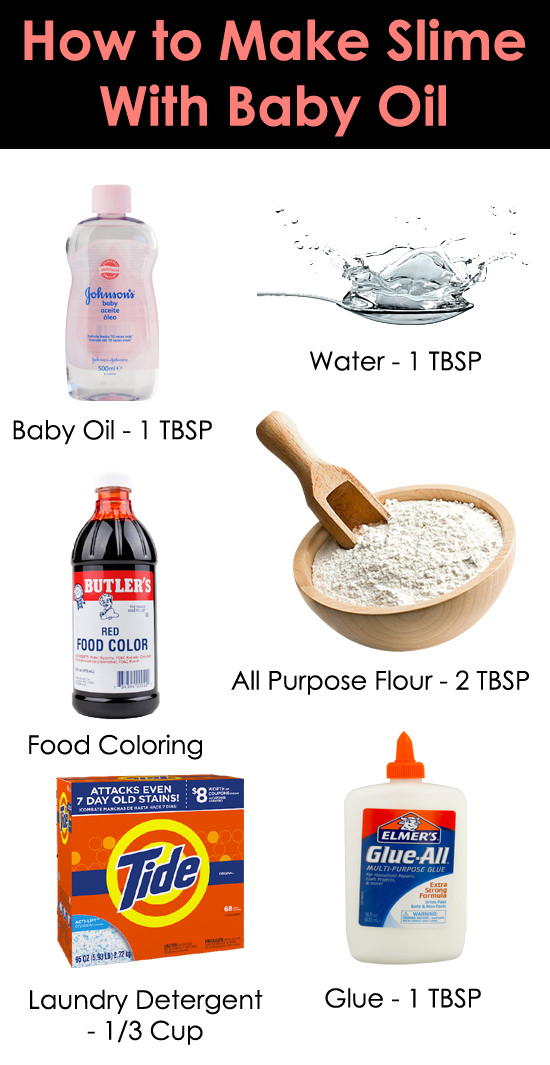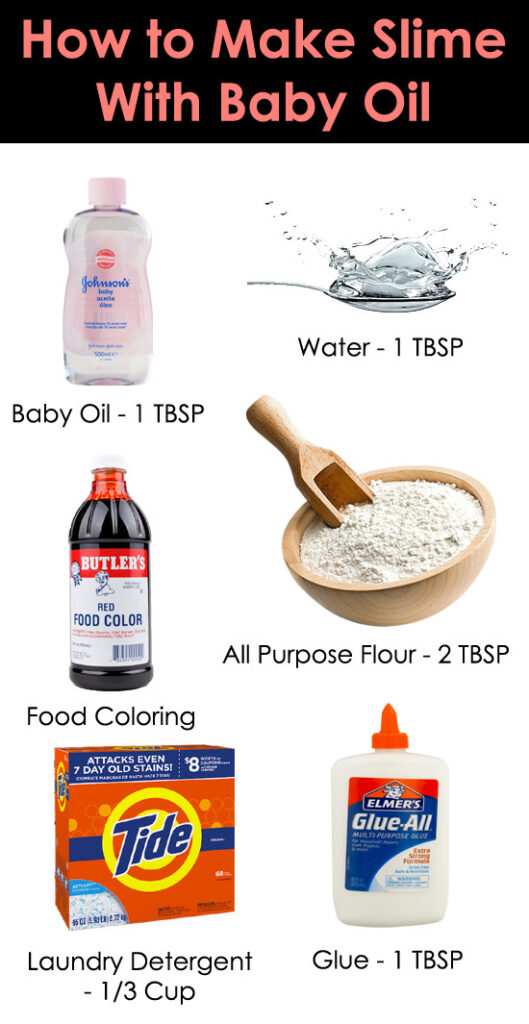 You'll Need
Baby Oil – 1 tbsp
Water – 1 tbsp
All-Purpose Flour – 2 tbsp
Food Coloring
Glue – 1 tbsp
Laundry Detergent – 1/3th cup
Method
Mix one tbsp water with two tbsp all-purpose flour in a bowl.
Add one tbsp of glue into the mixture and stir it well until you get a consistent paste.
Squeeze a few drops of your favorite food color into the mixture and mix well.
Now, blend one tbsp of baby oil with the mixture.
Next, pour 1/3 cup laundry detergent into the mix and keep stirring continuously.
After considerable stirring, you'll see your slime forming. If the slime turns too runny, add another tbsp of glue and stir well.
You will know that your slime is ready once the mixture stops sticking to the mixing bowl.
Recipe 2
You'll Need:
Baby Oil – 3 tbsp
Water – 4 tbsp
Food Coloring
Clear Glue – 1/4th Cup
Contact Lens Solution – 1/4th Cup
Method:
Mix three tablespoons of baby oil with 1/4th cup of clear glue in a bowl.
Slowly add four tablespoons of water to the mixture while stirring.
Now, pour 5-6 drops of any food color into it.
Spritz 3-4 squirts of contact lens solution, i.e., approx 1/4th cup into the combination and stir well till it is thick and non-sticky.
You might want to add or reduce the contact lens solution to get to the right consistency.
The given amounts are going to make a bowl full of slime. If you have more than one baby to handle, this recipe is the quickest and the best to keep them busy afterward.
Recipe 3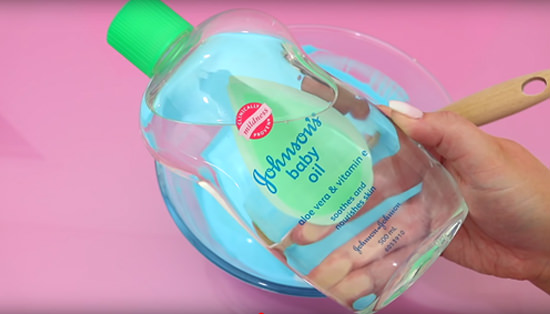 You'll Need:
Baby Oil
White Glue – Half Cup
Food Color
Shaving cream or scented hand soap – 4 Cups
Saline solution – 1.5 tbsp
Baking Soda – 1/2 tsp
Method:
Take a large bowl and squeeze out four cups of shaving cream in it. You can also replace the shaving cream with eight generous squirts of scented hand soap.
Add any bright food color to it, because the slime might look two shades paler in the finished product.
Now mix half a cup of white glue with a half teaspoon of baking soda and add them to the mixing bowl.
Stir 1.5 tablespoons of saline solution in the mixture till you get the perfect slimy consistency.
Finally, knead with a few drops of baby oil to make it non-sticky. Be patient; the kneading may take some time to give perfect results.
The baking soda is here to make your slime look fluffier while shaving cream or hand soap would keep it a little foamy. If you choose a scented hand soap, that will do wonders to your slimes for sure. Do supervise your little ones when they are playing with this slime. Considering the boron infused saline solution in this recipe, you and your kids need to wash hands once done playing.
Recipe 4
You'll Need:
Clear glue – 1/2 cup
Borax powder – 1 tsp
Food color (of choice)
Shaving cream – 1/2 cup
Baby oil
Method:
Mix a teaspoon of borax powder in a cup of water and keep it aside for later use.
Next, slowly start adding and stirring the borax solution in half a cup of glue (a third portion of the entire water solution at one time).
Once the mixture starts to thicken, add the food color to the mix.
Then, add half a cup of shaving cream to the mix and three generous squirts of baby oil.
Keep stirring until the entire solution turns too thick to stir.
Finally, put this slime on a clean platform and start kneading until it stops sticking to your hands.
Store your slime in an air-tight container. It is best if you preserve it in the refrigerator.
So, are you ready for the slimes that smell amazingly good! You can also add glitter, confetti, and other add-ins to the recipes mentioned above. Enjoy when you make it, and once you make it!