Facing trouble while making slime? Follow this quick guide and learn how to fix over activated slime easily with household supplies!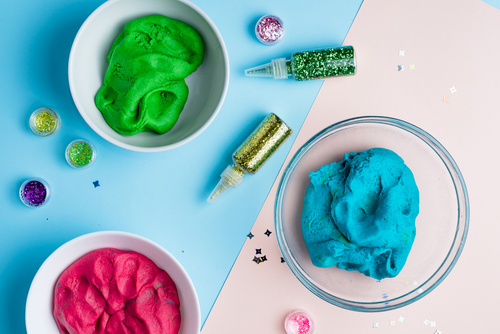 Making the perfect slime at home in the first go is almost impossible and can lead to all different kinds of slime failures. Even if you have perfected that DIY slime recipe, there might still be times that you face some troubles.
There are different ways slime can fail depending on what ingredient hasn't worked as it was supposed to or if the quantity of the ingredients used is incorrect. In the end, you could end up with hard, watery, stringy slime and not achieve the desired consistency. Still, most of the time, there are ways in which you can fix it rather than toss it all away. Keep on reading to find how you can fix an over-activated slime.
What is Over Activated Slime?
As the name suggests, overactivated slime is when you have used more than required activator in the slime recipe this includes liquid starch, borax, contact solution, etc.
How to Fix Over Activated Slime?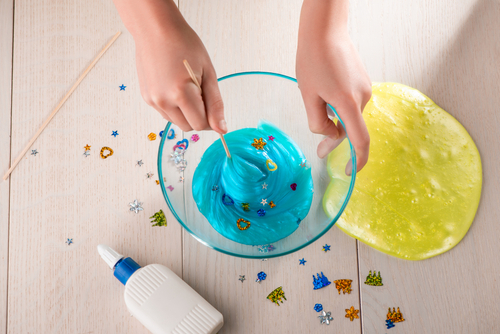 Water
One of the essential things you can try if you have ended up with a hard slime is adding water. Make sure you pour only a few drops and knead well. Add more if required, but do it a few drops at a time.
Lemon Juice
Pour some lemon juice directly over the slime and knead well. You might need to mix it and knead for a few minutes before it starts to work. This will make the slime soft and stretchy.
Moisturizing lotion
Add a little moisturizing lotion to soften the slime. Pour 1-2 teaspoons over and spread it all around the slime. Now knead it well and see if the slime gets softer.
Glue
If you used glue in the slime recipe, adding just a spoonful of it to slime can soften it. Be sure to add it as soon as possible to avoid making slime sticky.
Heating the Slime
Microwaving the slime for just 10 seconds can help soften it. Knead it once out of the microwave. Make sure you perform this step carefully.
Warm Water with Sugar
In a bowl, take about a cup of warm water and add two tablespoons of sugar. Soak the slime in the bowl for about 5 minutes. Now take the slime out and knead it well. This should soften it, making it nice and stretchy.
Anti-Bacterial Gel or Hand Sanitizer
Add a few drops of hand sanitizer to the slime. Mix it well and then knead. This should fix the slime and improve its consistency.
Slime recipe
Recipe 1 – Using Liquid Starch as an Activator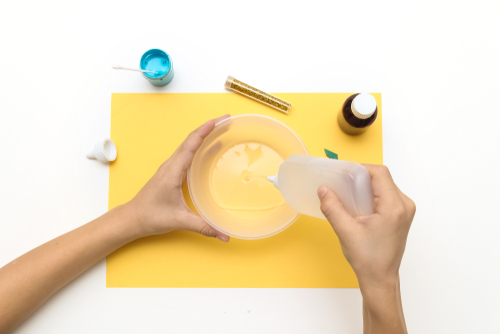 Ingredients
Elmer's glue
Liquid starch
Water
Recipe
Pour a cup of Elmer's glue into a bowl. Add ½ a cup of water to the glue and stir well. Now, add ½ cup of liquid starch to the bowl. Mix it well until it starts to bond. Now knead it well on a flat surface. Your slime is ready for use.
Recipe 2 – Using Contact Lens Solution as an Activator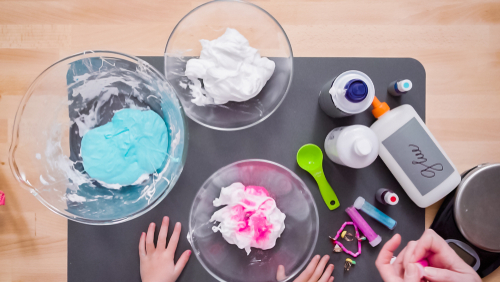 Ingredients
Elmer's glue
Contact saline solution
Baking soda
Food coloring
Recipe
In a bowl, add a bottle of Elmer's glue. Mix 1 tablespoon of baking soda to the glue. Add a few drops of food coloring of your choice.
Now, add one tablespoon of saline solution to the mixture. This will start to thicken the slime. Knead the slime mixture well for some time and it's ready.
Hope you will be able to fix your slime after following our instructions on how to fix over activated slime. Here are some must-try slime recipes!