Read about the benefits of using castor oil for your eyelashes and a special DIY homemade mascara with castor oil recipe!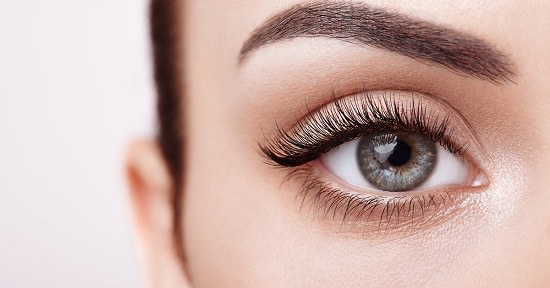 Castor oil is a base ingredient of various cosmetic products and beauty recipes due to its beneficial properties as a carrier oil. Apart from the skin-benefiting antibacterial and anti-fungal properties, castor oil is famous for stimulating hair growth and cell regeneration. Time and again, we have been warned about the harmful effects of chemicals on our skin. Even as store-bought make-up products provide us with the traditional form of temporary beauty, the long-lasting results can be detrimental for the skin. And commercials mascaras are no different; they can form or leave behind clumps of make-up residue on the eyelashes. This, in turn, weakens the roots of the lashes and even cause split ends in the lash hairs. Dermatologists advise that the force you apply in removing the waterproof mascaras is harmful to the eyelashes.
Why Homemade Mascara
Homemade beauty products are a safer alternative than off-the-aisle cosmetic products. There are no toxins or chemicals in the DIY recipes that you make at home. Homemade mascara with castor oil gives you long-lasting benefits, and if used regularly, they can even help in achieving dramatic volume in the eyelashes.
Recipe for DIY Homemade Mascara With Castor Oil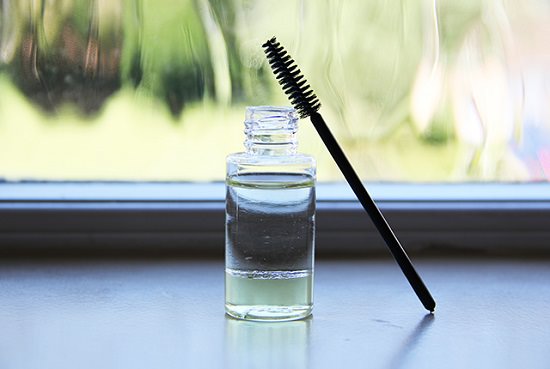 Ingredients:
One tablespoon castor oil
Two to three tablets of activated charcoal
One tablespoon of almond oil
1/2 teaspoon beeswax
1/2 teaspoon shea butter
Method:
In a double boiler, melt the beeswax and shea butter in it, and once it melts, take the container off the heat.
Mix the oils and the activated charcoal in the melted beeswax and shea butter and mix well.
After the mixture cools down, scoop it with a spoon and place it on the inner corner of a zip-lock bag or a professional one-time use piping bag.
Pipe the contents in a small clean container or a fresh mascara tube.
If you are using a container, use a new mascara wand to apply the homemade mascara and clean it before every use.
Notes:
If you're suffering from eyelash dandruff, you can use castor oil and aloe vera gel in combination. Just use an eyeliner brush to apply the mix on the lash line.
The shelf life of a homemade mascara is shorter than market bought products because of the preservatives. So, make sure you replace the DIY mascara in every four months.
The Benefits of Castor Oil for Eyelashes
Castor oil is rich in Vitamin E oil and ricinoleic acid. Vitamin E oil is packed with antioxidants that condition and strengthen the lashes. As it repairs eyelash hair follicle damage and promotes hair growth, Vitamin E oil is essential as an eyelash conditioner.
Ricinoleic is an omega-9 essential fatty acid present in castor oil that thickens the eyelashes and stimulates healthy growth. Regular use of castor oil on eyelashes ensure long and thick eyelash strands.
The antibacterial properties of castor oil even fight off and prevent eye infections while making your lashes healthy and more beautiful.
As the castor oil mascara doesn't clump, it coats every strand of the eyelash, extending the benefits to every single strand of the lashes and tips of the lash roots.
For better results and healthier lashes, you can also use castor oil as a serum for your eyelashes every day before bedtime.
Castor Oil Serum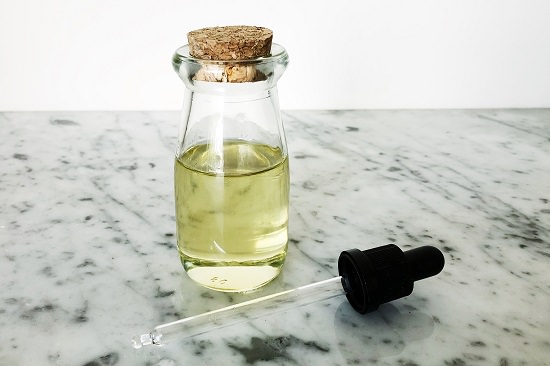 It is essential to remove any makeup from your eyes before sleeping.
Dip a clean mascara wand in castor oil and apply it over your upper and lower lash line. You can also use the oil on your eyebrows for naturally thick brows.
Wash off the oil from your lashes in the morning with clean water.
Keep in mind that you should not be harsh with your lashes and minimize any rubbing.