This list of cool macrame ideas has a great collection from every category – from home decor to jewelry. Try these ideas to decorate your home on cheap!
Using macrame for home decoration is a great way to spruce up your boring space on a budget. We've provided links for all the cool macrame ideas to help you create these DIYs with ease.
1. DIY Macrame Bracelet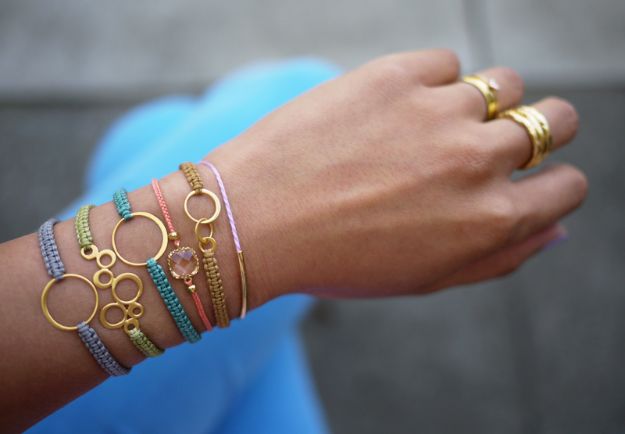 Wishing to surprise a female companion with a handmade gift? Then this DIY macrame bracelet can be an ideal choice for it. Follow a few easy steps to complete a similar bracelet here.
2. Easy Macrame Folding Screen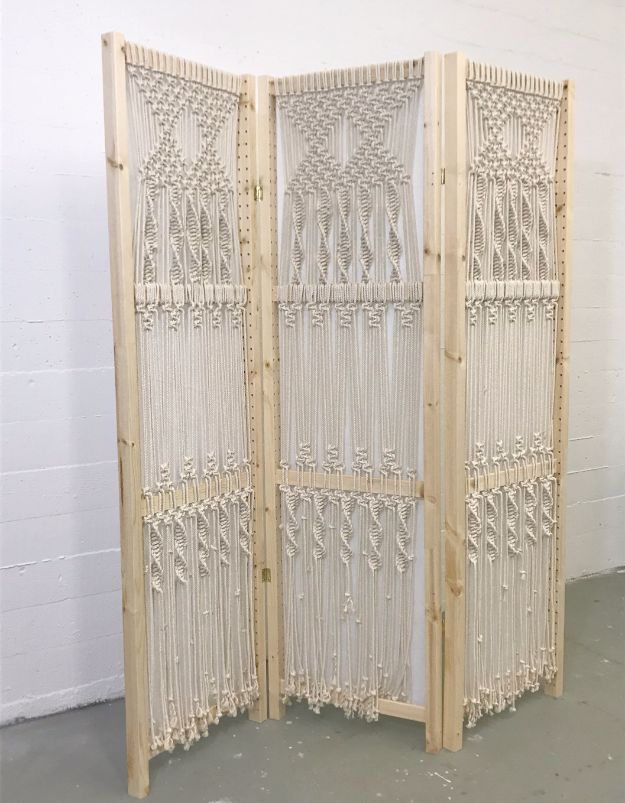 Upgrade an old folding screen or make a new one with macrame knots and strings to make it look unique and creative. Visit My French Twist.
3. DIY Macrame Cushion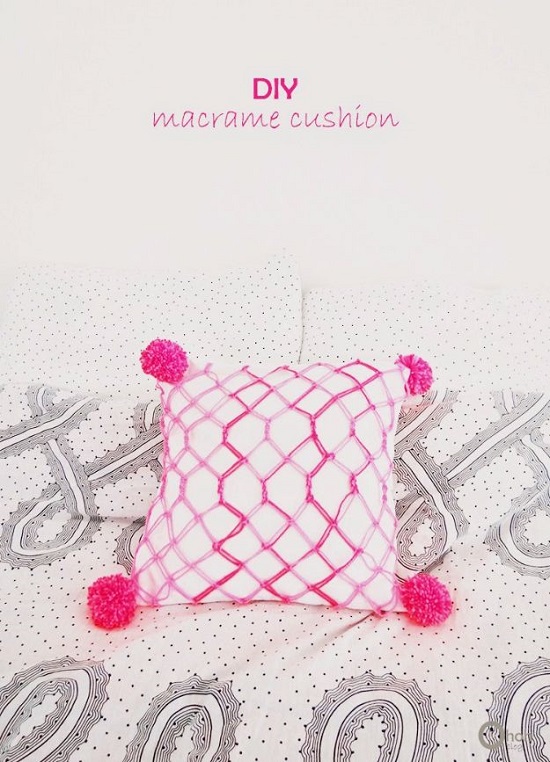 Use the macrame technique to decorate your cushions into covers hard to find in a store. To begin with, you need a sewing machine or needle, fabric to make the cover, wool, glue gun, pins, and a pair of scissors. Click here.
4. DIY Tassel And Macrame Keychains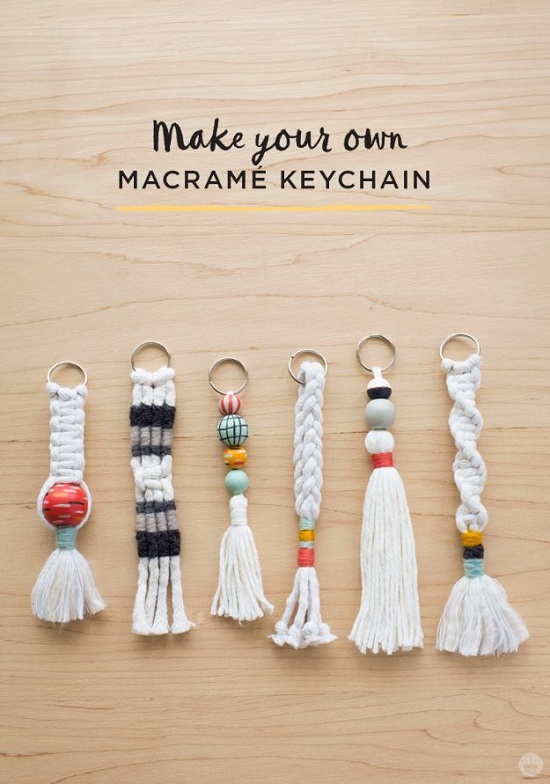 Since tassels are very much popular these days, why not try making keychains with almost the same appearance! Do check this idea if you are planning to create some different and unique keychains for yourself or others.
5. Scandinavian Style Knotted Trivet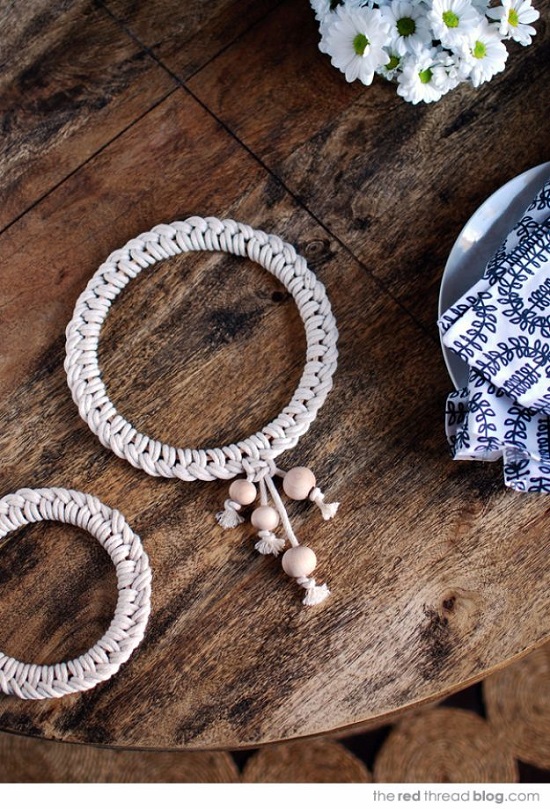 Adorn and protect your table from hot pans or pots by trying to recreate a similar trivet design using an embroidery hoop and cotton rope. Check out the DIY here.
6. Cool Macrame Ideas – Macrame Herb Hanger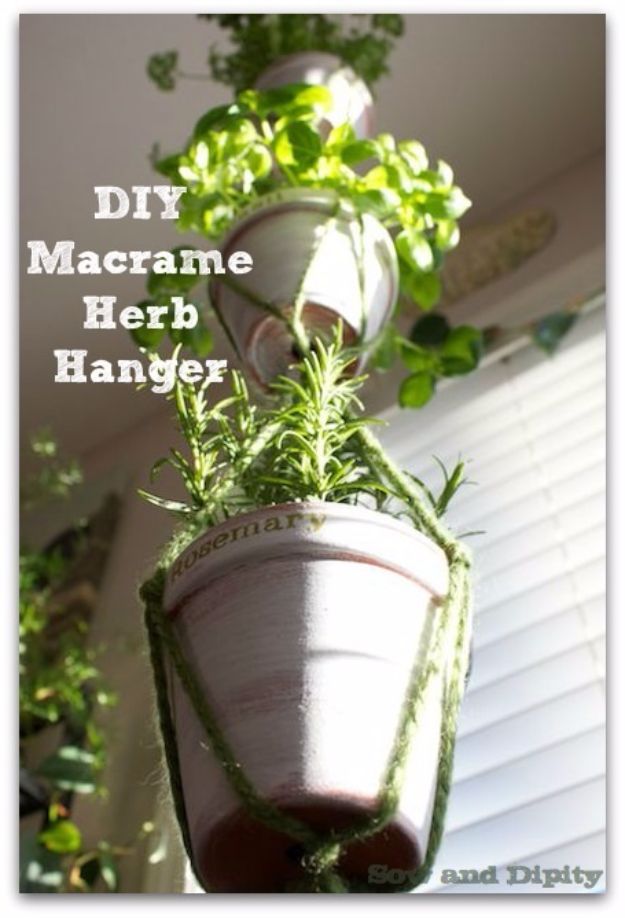 Instead of ordinarily placing the pots on countertops or floors, you can upgrade them to hang from the ceiling easily. This idea will not only save you space but also will emit an aesthetic look. Have a look at the DIY here.
7. Friendship Bracelet Watch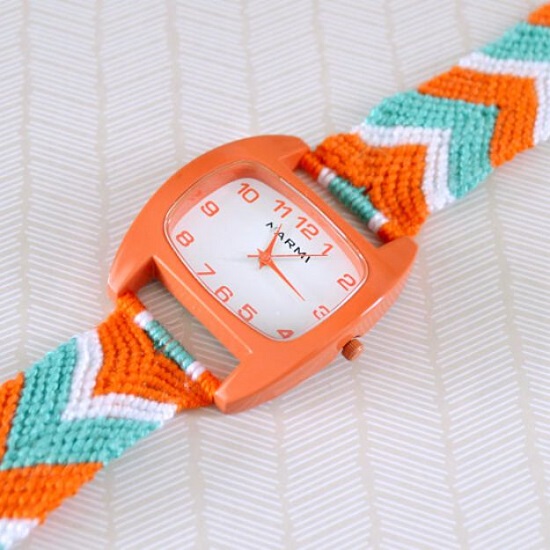 Upgrade your friendship day celebration to a whole new level by tieing this friendship watch on your friend's hand instead of a typical band. To know the instructions and supplies, click here.
8. Hanging Macrame Fish Bowl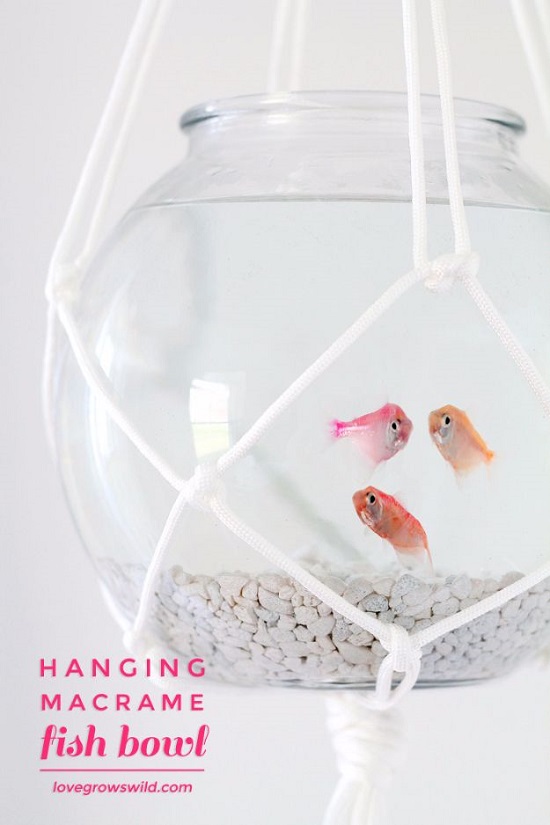 Hanging indoor gardens are quite a common sight these days, but this macrame fish bowl hanger is a unique idea to execute! For further details, click here.
9. Cool Macrame Ideas – Macrame Lamp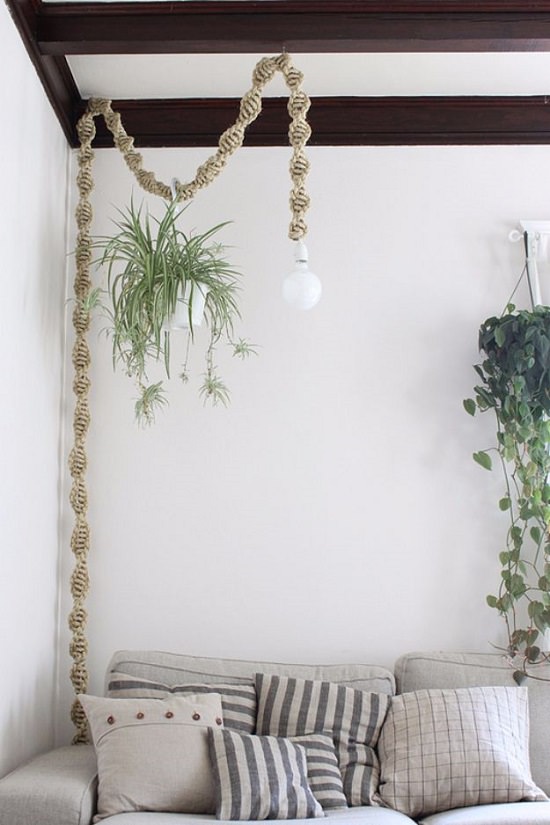 However, we couldn't manage to get the information of this macrame pattern yet you can definitely try it with some other pattern as well. This simple and rustic home decor DIY is inspired by Rennes.
10. Macrame Hanging Mason Jar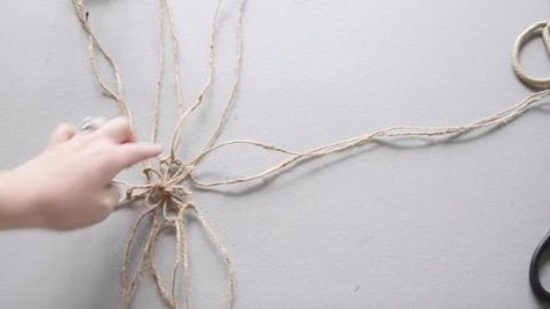 DIY knotted hanging jar is a cool idea to plant herbs in your kitchen or light up your evenings in the garden. Click here to know the pattern of the hanger.
11. DIY Hanging Macramé Chair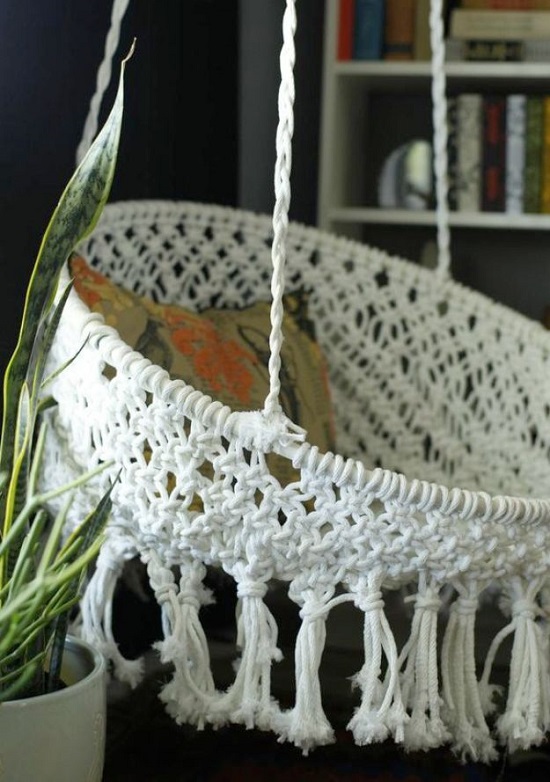 Make a handmade swing chair for your living room to read or to pass your time while giving the space a quick makeover.  A little hard work and some patience will help you achieve this macrame chair.
12. Macrame Balloons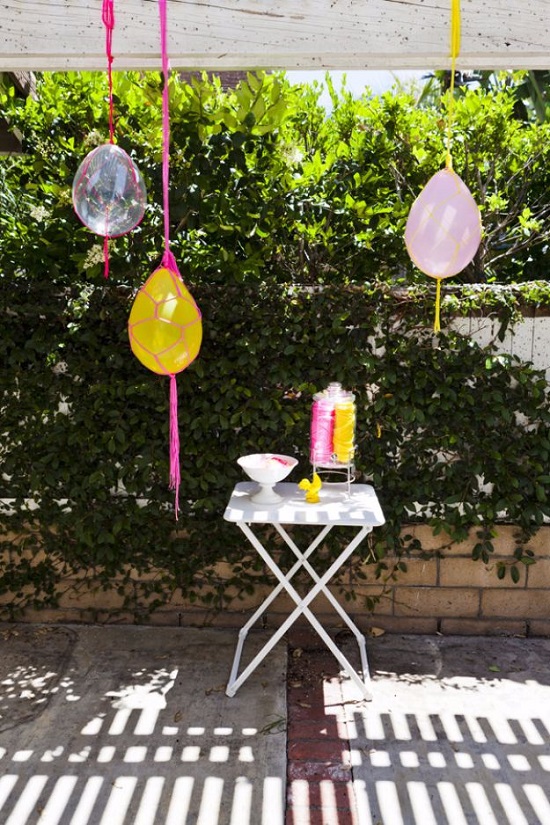 A fun activity you and your kids would love doing together is this macrame balloons craft. You can ask your little ones to blow the balloon while you work on the macrame hanger. A few steps to follow here.
13. Aluminum Chair Makeover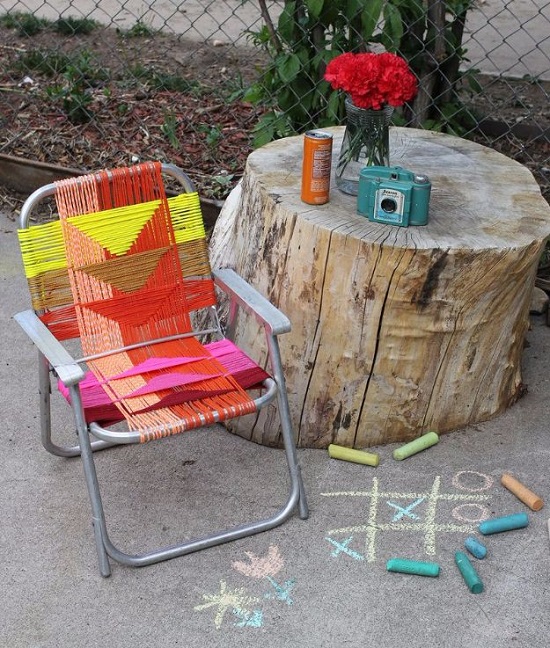 Repurpose a vintage aluminum chair from your storeroom into making a similar macrame one for you or for your kids! A Beautiful Mess has the step-by-step How-to.
14. Macrame Dreamcatcher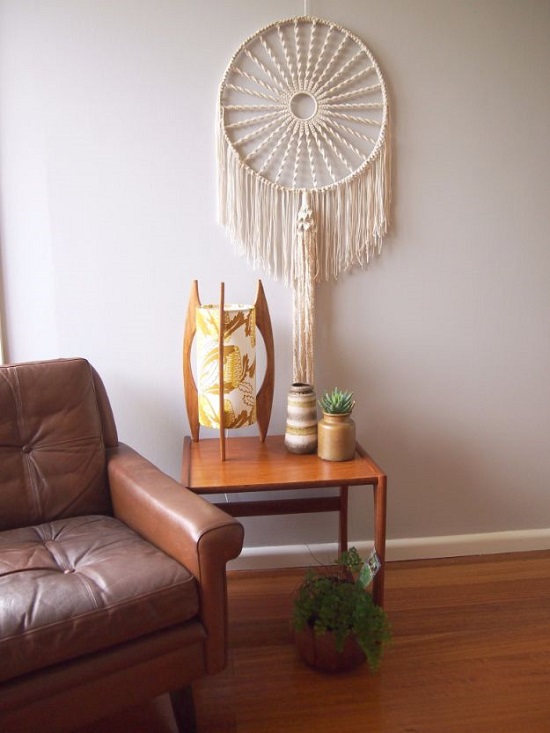 Dreamcatchers can spruce up a dull wall from uninteresting to absolutely whimsical. Instead of outsourcing them from a local store, create one with a similar design here.
15. DIY Mini Macrame Hangers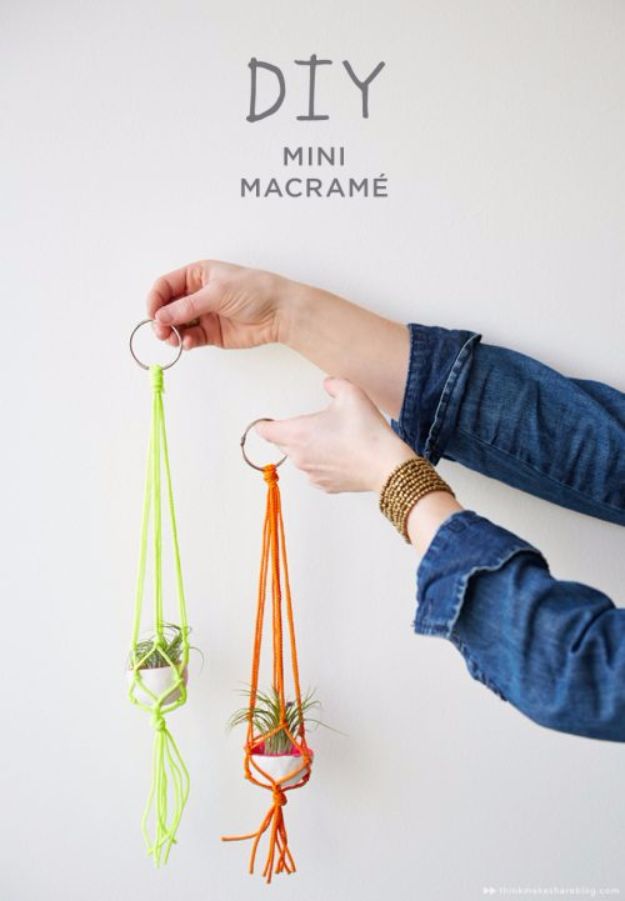 However the link does feature a specific pattern for the macrame hanger, you can try making it with other patterns you may like. It's a fun way to display airplants inside your house!