Increase your curb appeal on a budget with these DIY Mailbox Ideas. You just need some basic DIY skills, supplies and of course, this article!
We have provided a detailed tutorial link for all DIY mailbox ideas listed below.
1. Simple DIY Wood Mailbox
Build this DIY mailbox using a table saw, drill, nails, clamps, foam brush, glue, paint, and sandpaper.  Check out the video above for the directions.
2. DIY Mailbox Ideas: Horseshoe Mailbox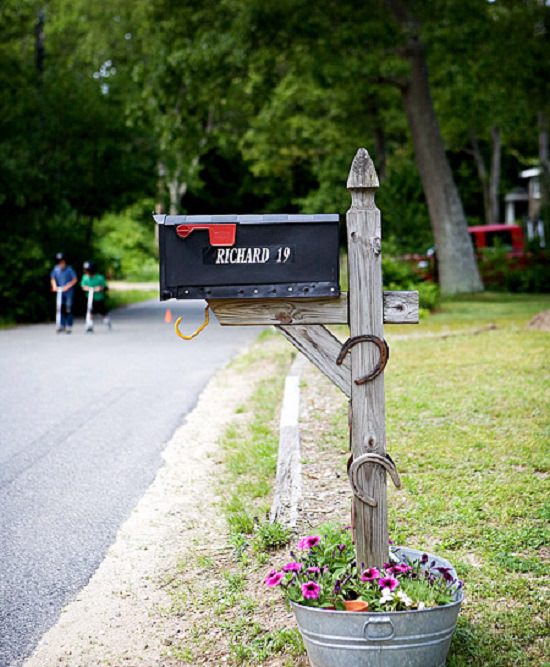 Hang a set of horseshoes all over your mailbox post to create a similar horseshoe post for yourself. We found the idea here.
3. Bold Mix and Match Mailbox Ideas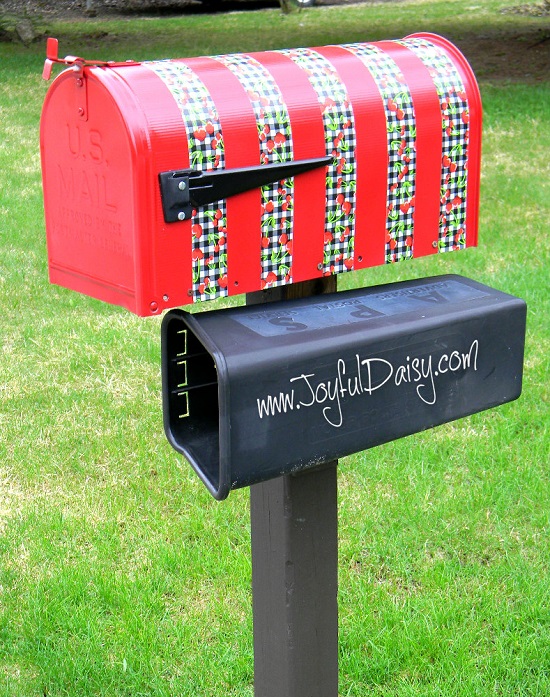 Makeover a dull mailbox into a vibrant and cheerful one with a few coats of spray paint and duct tape. Joyful Daisy has the tutorial.
4. Copper Mailbox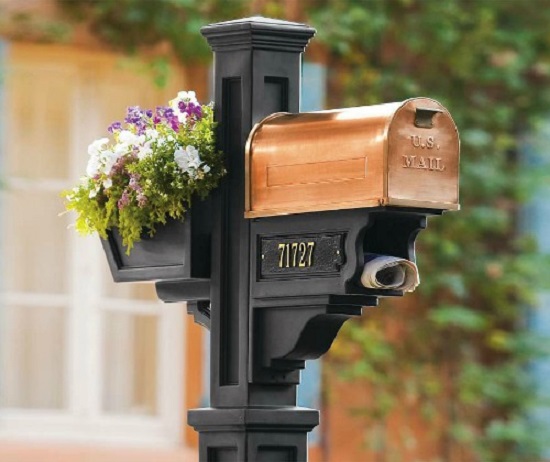 Get a copper look on your mailbox for much less using Rust-oleum metallic spray paint, that's it! Seek the details here.
5. Paper Mailbox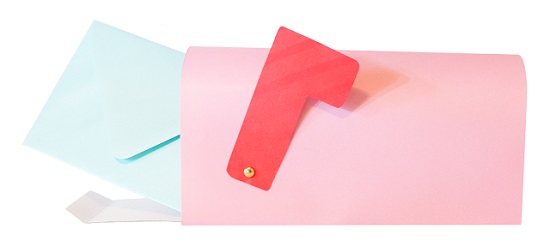 Deliver a paper mailbox with sweet surprises inside it to your loved ones on their special day! Download the PDF file from this site to know the directions.
6. DIY Pallet Mailbox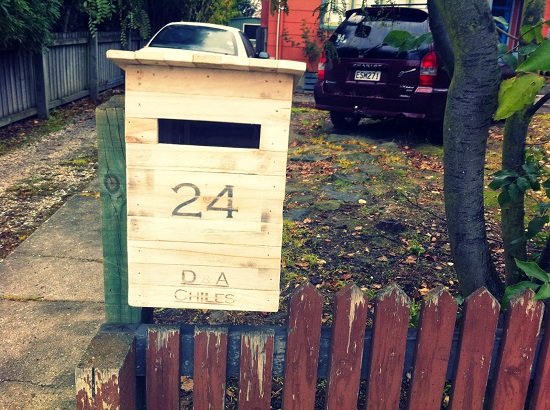 Use pallet lumber to build a wooden mailbox, which not only gives a rustic look but also represents your house number. Get the tutorial here.
7. DIY Trellis Mailbox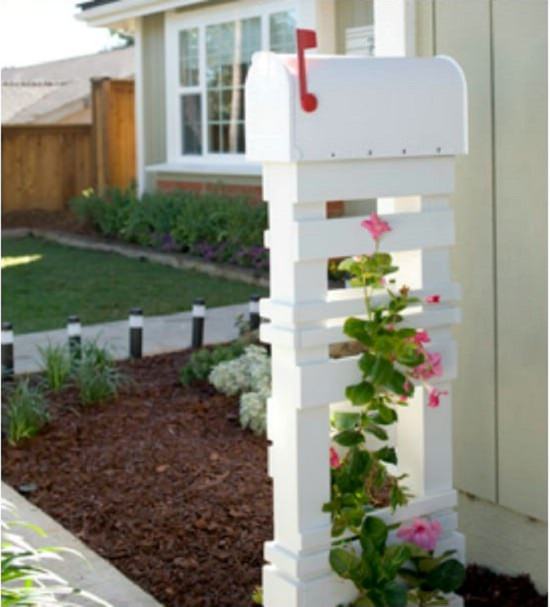 Fasten your mailbox to a trellis post using sheet-metal screws. It not just gives a unique look to the mailbox but also is vine-friendly for the gardener inside you. Have it at Lowes.
8. House Shaped Mailbox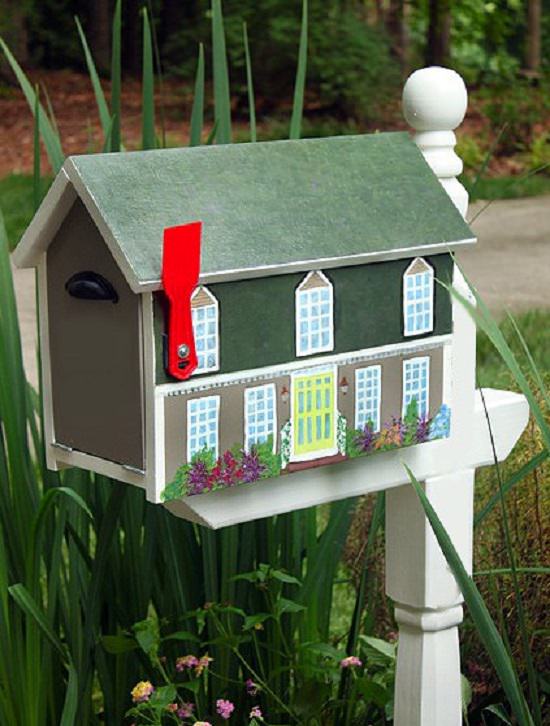 Not just attractive, this house-shaped mailbox serves its purpose very well without costing much to you. Visit Pretty Handy Girl to follow the tutorial.
9. Classy White Post Mailbox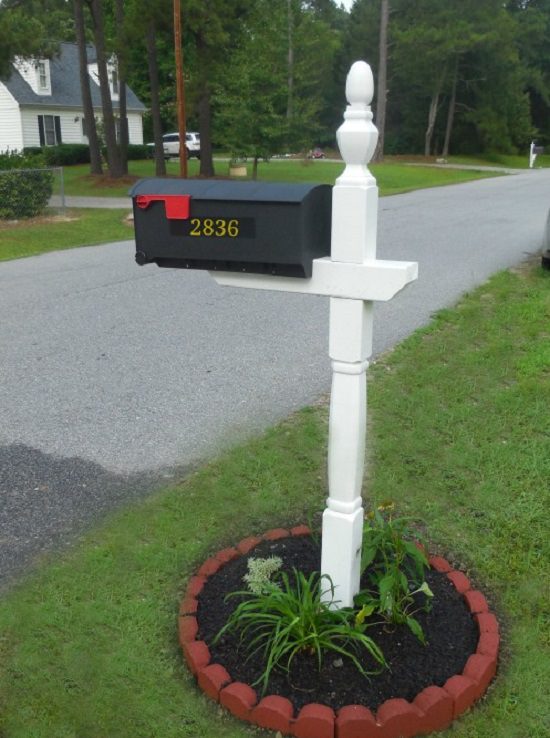 Design a curb appeal in your front entry by installing this post mailbox in a few simple steps. The steps are discussed in detail at The Gardening Cook.
10. Coastal DIY Mailbox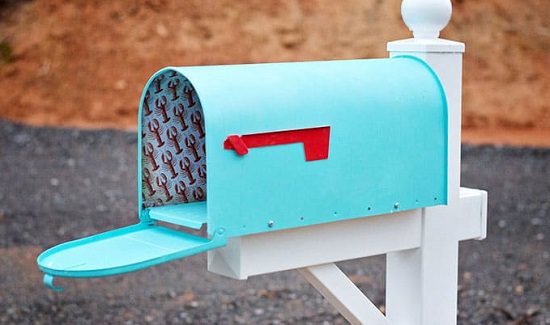 Let your mailbox represent a coastal appeal all in all with this DIY mailbox Makeover tutorial. You need 12X12 scrapbook paper, mod podge, foam brush, and a mailbox, of course!
11. Mid-Century Wall-Mounted Mailbox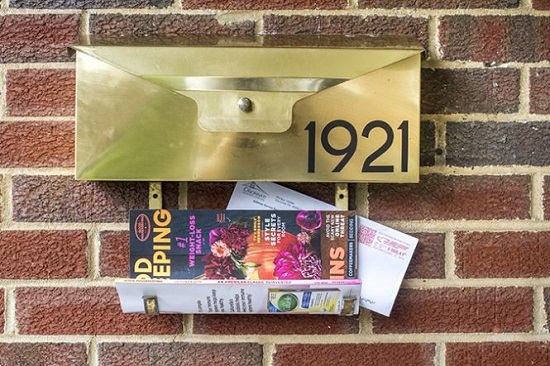 Embellish a wall-mounted mailbox with a complete makeover with a few supplies and little efforts. Follow up the DIY at Dream Green DIY.
12. Easy Cereal Mailbox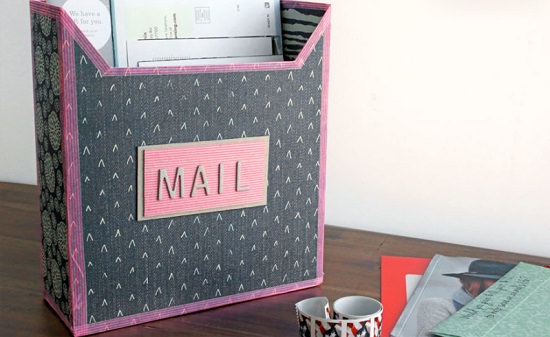 Recycle a large cereal box covered with scrapbook paper and duct tape to recreate this mailbox project. Click here to look for the step by step guide.
13. Modern Mailbox DIY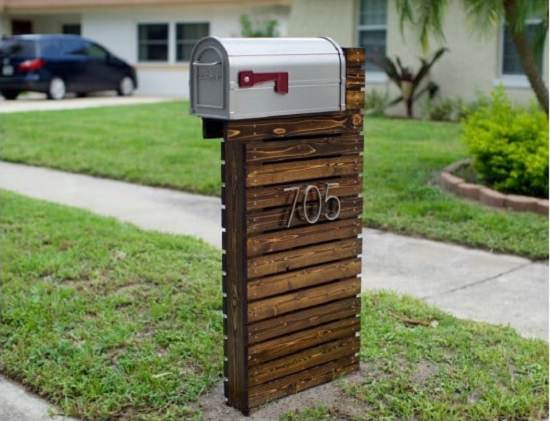 It's impressive how this mailbox emits modernity while being equally functional as any dull mailbox. For the tutorial, visit this site.
14. DIY Mailbox Ideas: Monogrammed Paint Mailbox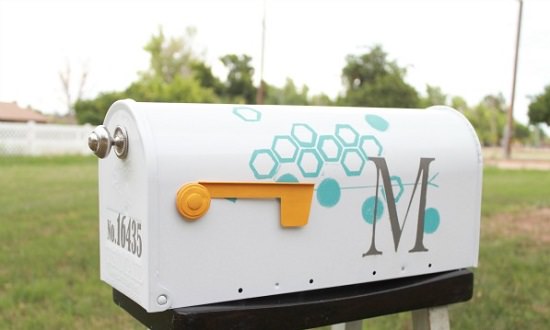 Adorn an old mailbox with a fun pop of colors and a monogram to give it a personalized look at a budget. Have a look at the tutorial guide at Lolly Jane.
15. DIY Mini House Mailbox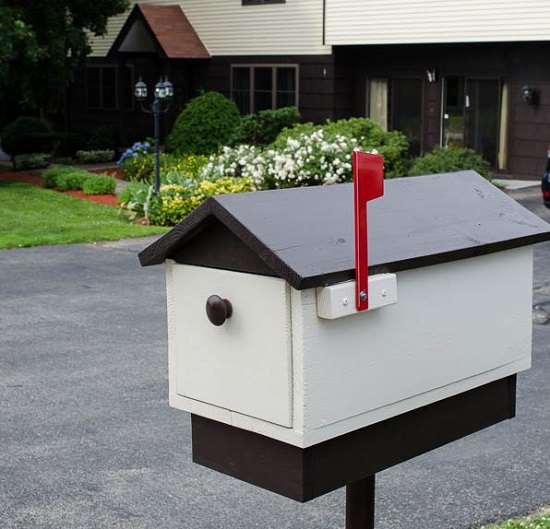 Another DIY tutorial to give a complete makeover to your existing dull and old mailboxes. You'll need pressure treated wood, sandpaper, wood filler, primer, mailbox accessories, and some hardware.
16. House Number Modern Mailbox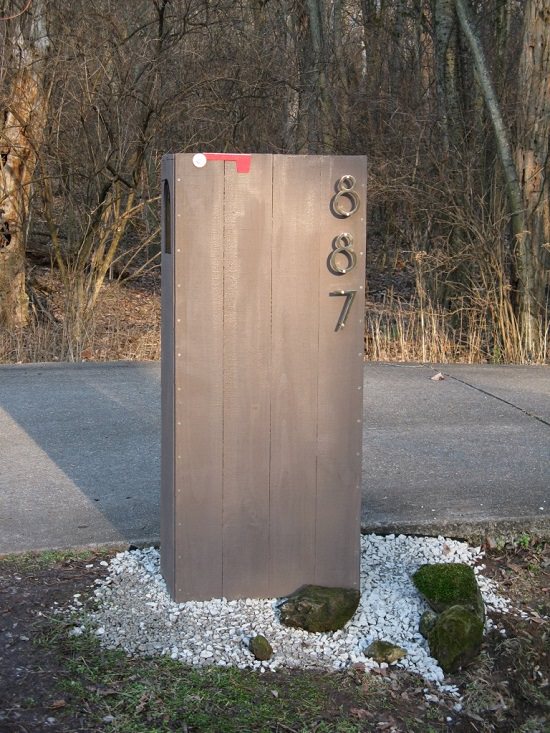 This mailbox is something unique and stylish that can make your front entry stand out from the nearby houses. See if you can understand the little description here and get enough inspiration to work on it.
17. Gorgeous White Elegant Mailbox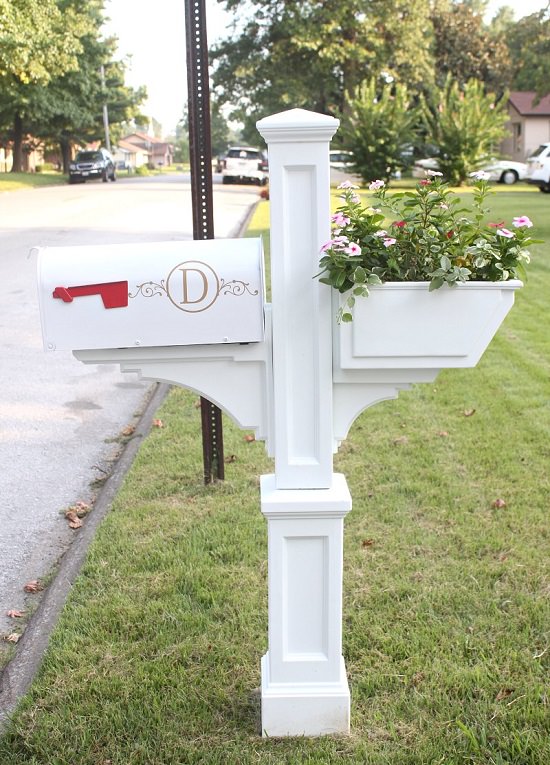 This mailbox DIY is something that gives a classical and elegant makeover without much hassle, and it's relatively easy. Click here.
18. DIY Ombre Mailbox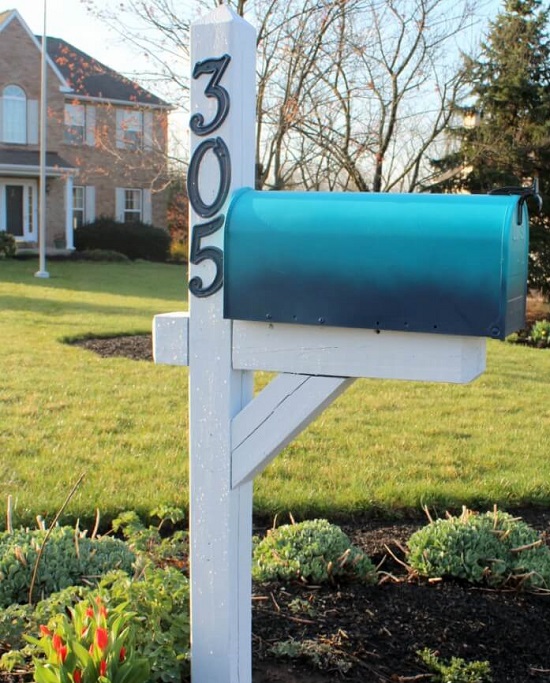 Try giving your mailbox an ombre effect using spray paints to modify it into a stylish and attractive spot. Look how-to do it here.
19. Climbing Flowers on a Lattice Mailbox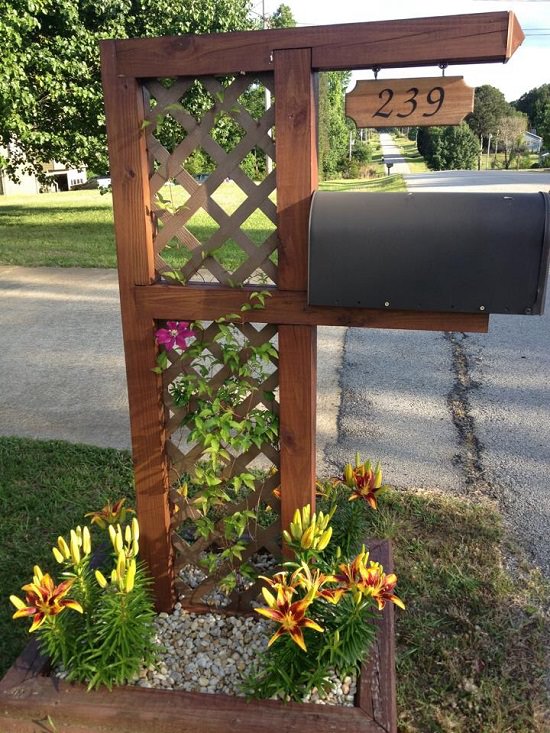 Although we were unable to find a tutorial for this idea, we've included in this list for you to get inspired and start working on it in your own way. Design it on a lattice post so that you can grow vines while receiving mails.
20. Front Yard Mailbox Gardens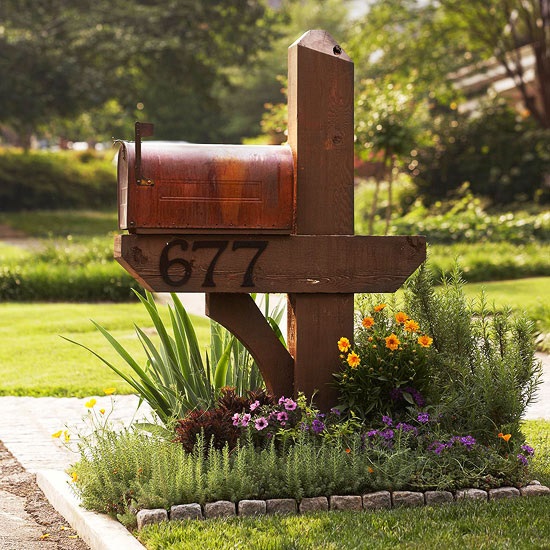 We don't have a tutorial for this mailbox, but if you are thinking of installing your mailbox on the street, you can learn here what to plant around it to add up to its beauty.
21. DIY Farmhouse Mailbox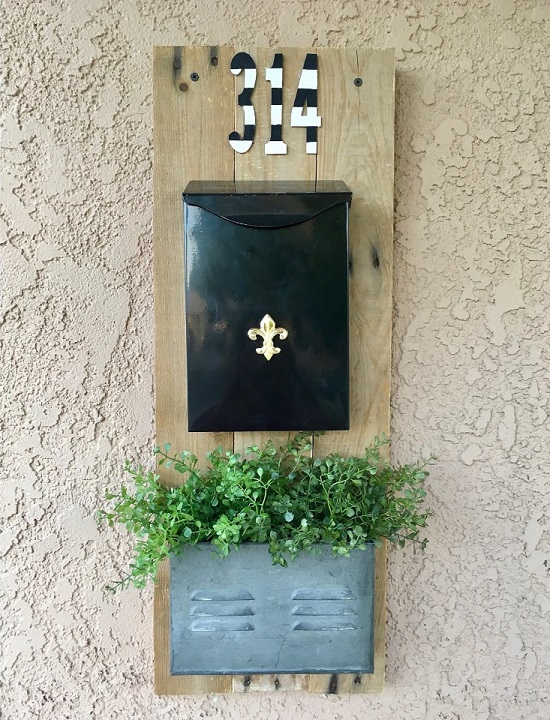 This chic idea is sure to transform the look of your outdoors. The greenery adds color to the arrangement. Check the step by step tutorial here.
22. DIY Striped Mailbox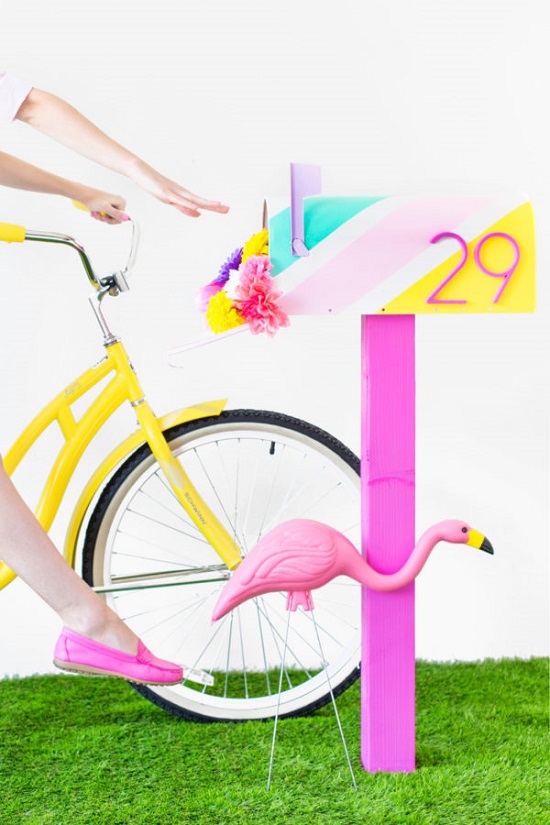 Add a pop to colors to your dull outdoors with this creative DIY mailbox idea. It just takes 2 hours to DIY once you have the supplies arranged. Here's the tutorial.
23. Fancy Mailbox with Scripted Accent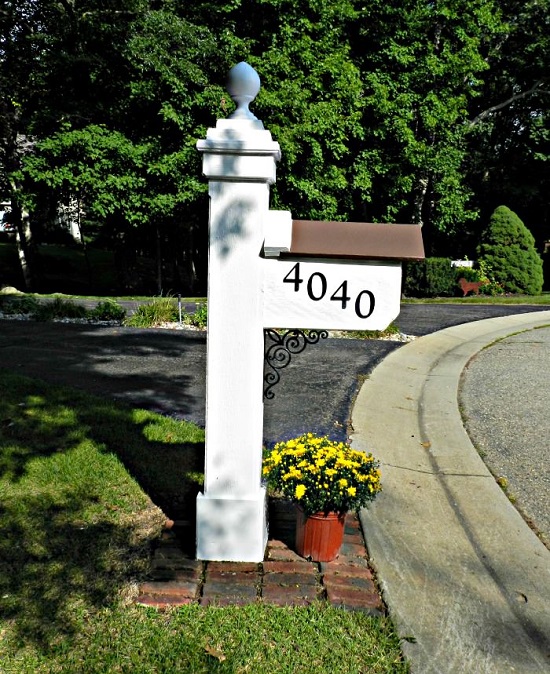 If you want to makeover your old and dirty mailbox that has the paint coming out, check here.
24. Autobot Mailbox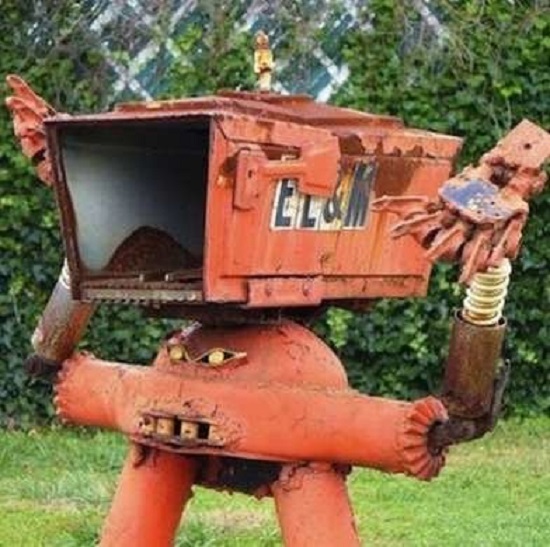 We don't have a tutorial for this idea, but you can use some automobile parts and creativity to DIY something similar to this robotic mailbox.
25. Vinyl Decals for Your Mailbox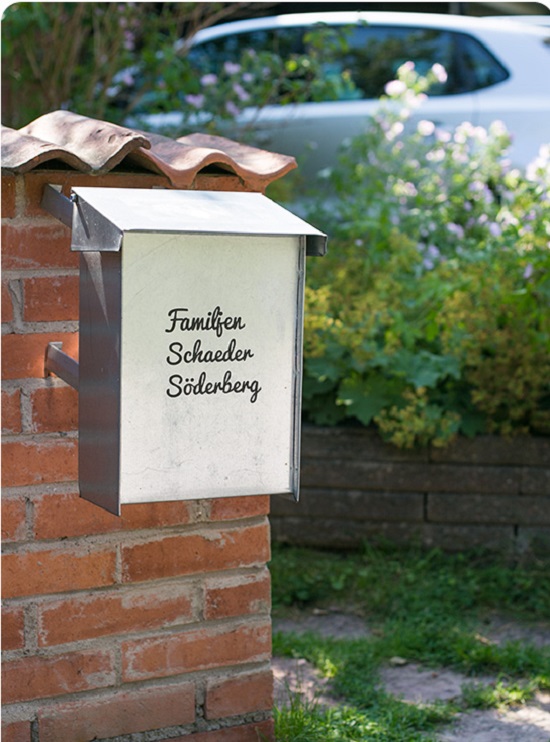 Here's another idea to makeover your old and boring mailbox. The tutorial is here.
26. Big Fish Mailbox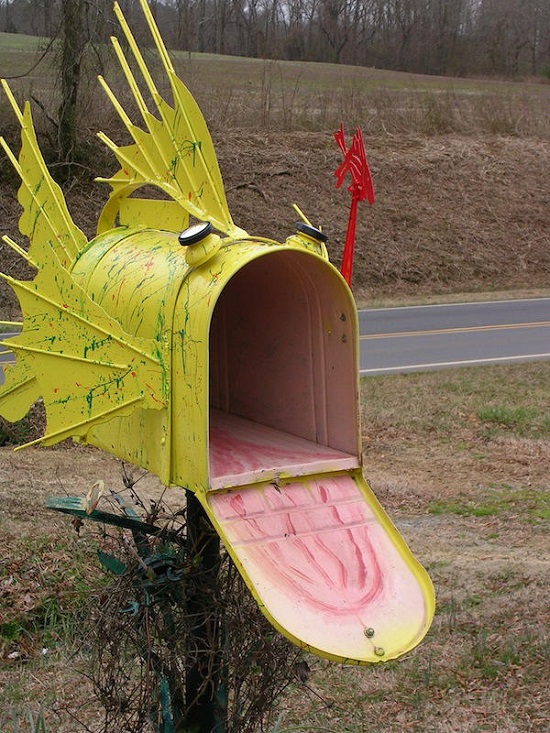 If you love fishing here's a way to show your love to the world. It's made with a large mailbox painted in yellow and pink paint, steel fins attached with struts, auto mirrors, and reflectors. Here's a short tutorial.
Liked these DIY mailbox ideas? Drop your comments below if you have any ideas or suggestions!