Here are 49 DIY Handmade Pillows Ideas that can Adorn your Home for any occasion! All of these Ideas are creative cushion cover ideas to make, that you can try easily.
1. Bow Pillow Covers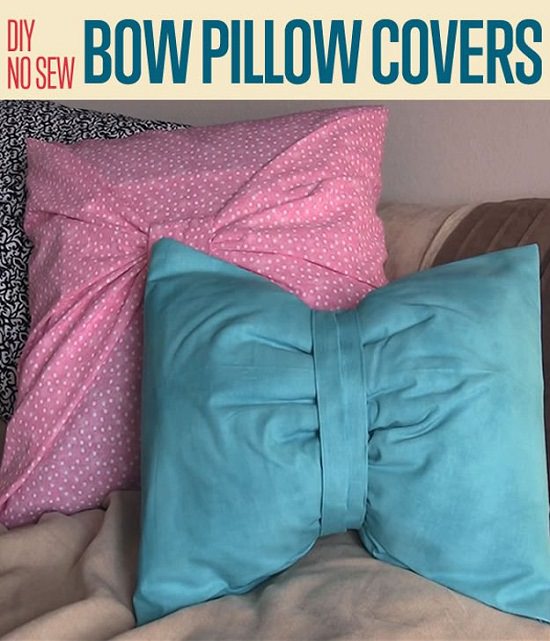 If your love for pillows is way too particular, you'll surely love this DIY project. Add joy to your room decor with this stylish no-sew pillow covers, it's easy and fun to make. Visit DIY Projects to get the detailed instructions.
2. DIY Cactus Pillow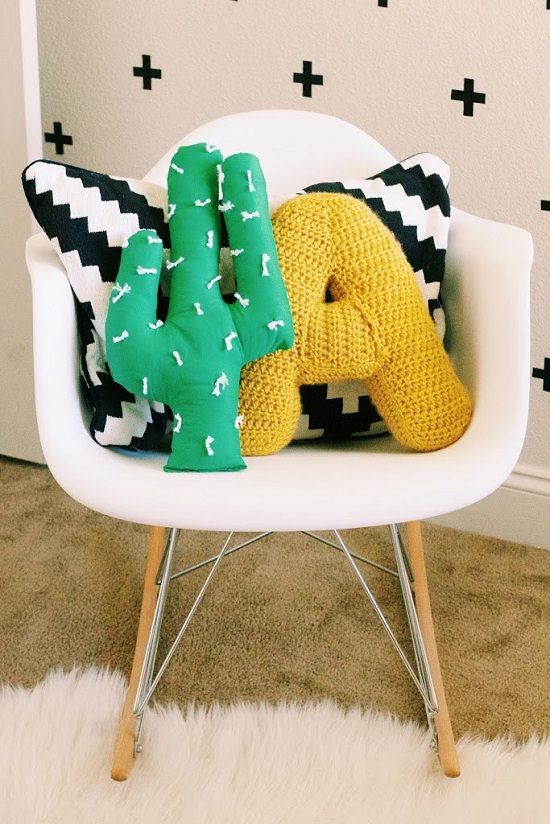 Add desert fashion to your bedroom by creating a DIY-ed cactus pillow cover. Here's the easy-to-follow tutorial.
3. Macaron Pillows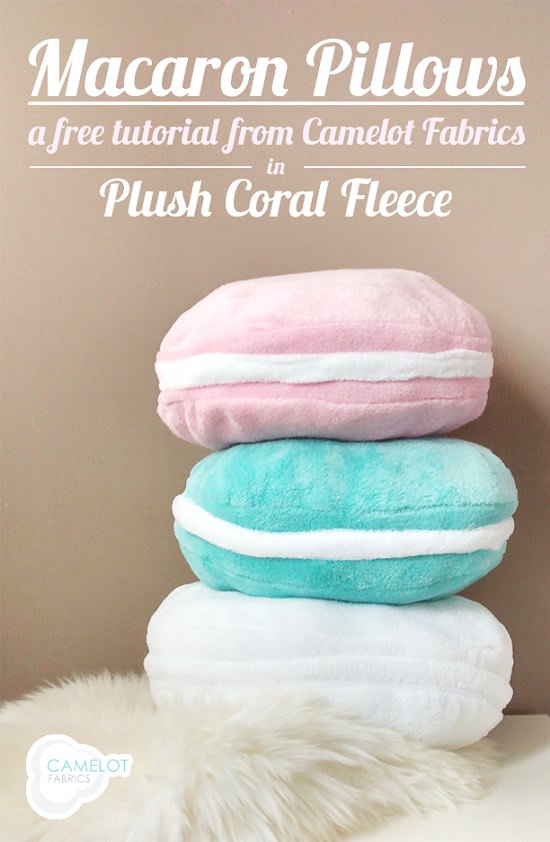 If you are a fanatic about Macaron, you'll definitely fall for this idea. It not just looks like macaron but delivers the same sweet visual appeal! Here's the DIY.
4. Pillow Talk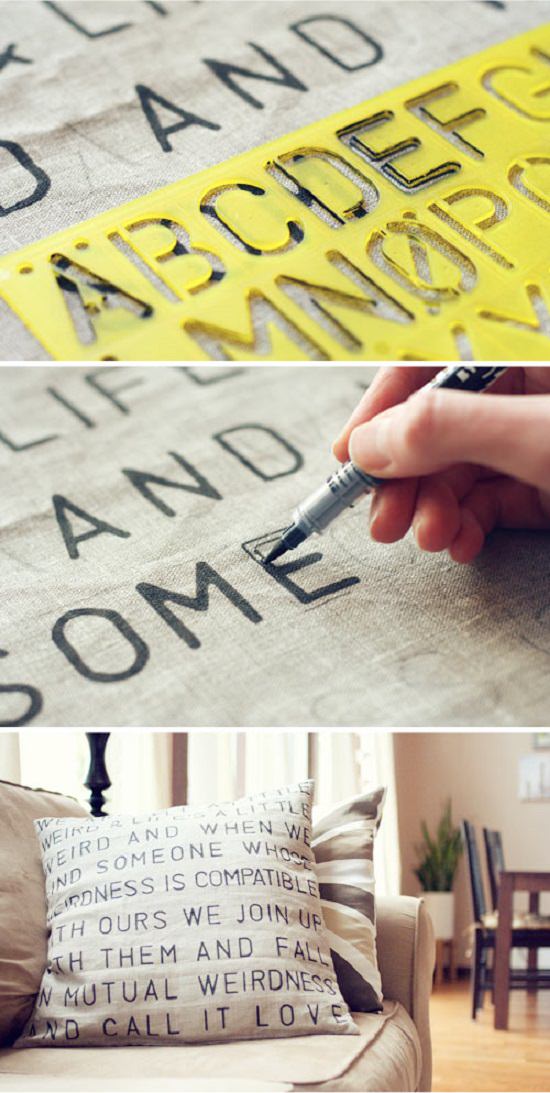 Grab a cotton pillow cover, write on it using a sharpie and an alphabet stencil, it's just that simple! For more information, visit Wit & Whistle.
5. Hoppy Pillow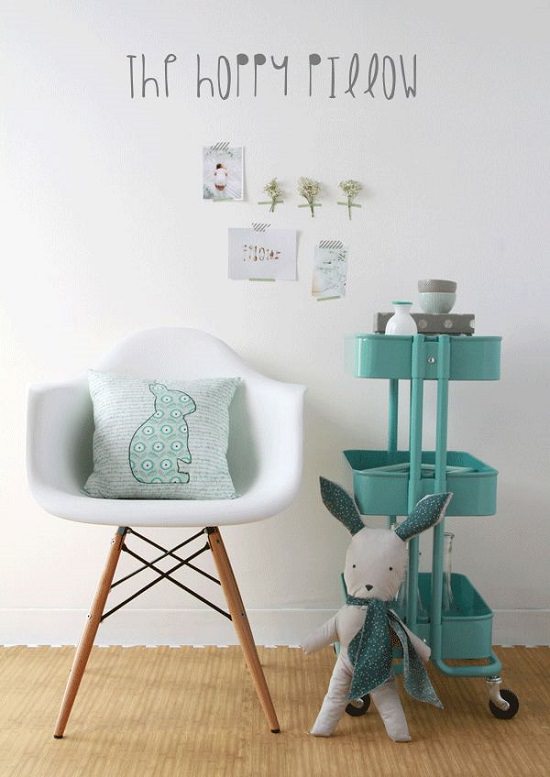 Bring joy to your kid's room with these adorable hoppy rabbit pillow DIY. Visit AGF to get the detailed article.
6. Donut Pillow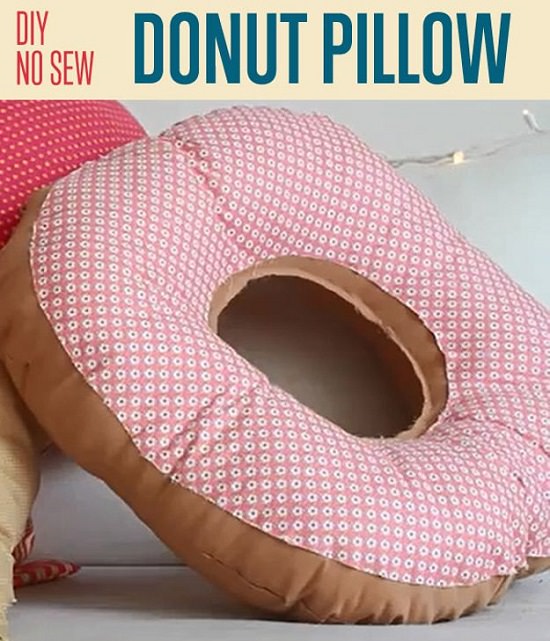 This is possibly the best food-pillow that you can create using scissors, glue gun, fabric and stuffing! This is an easy no-sew pillow that you can learn from DIY Projects.
7. Printed Cover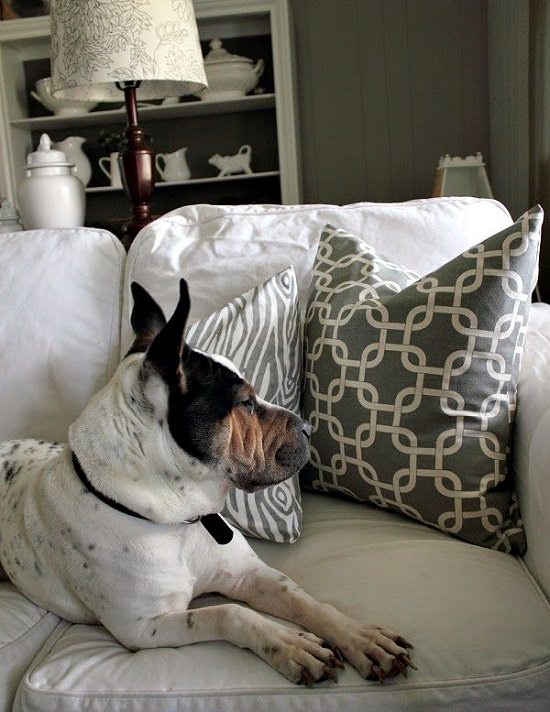 For this DIY, purchase a fabric of your favorite print and get sewing the cover as per your pillow size. Get the sewing instructions here.
8. Sew Pillow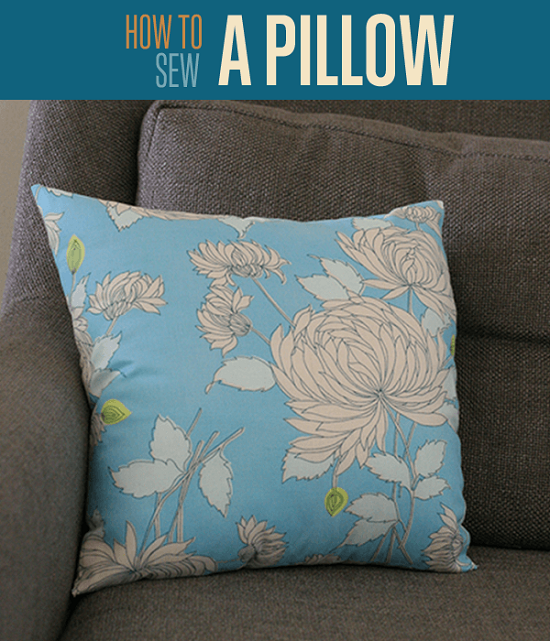 This DIY is inspired by DIY Projects, buy a suitable fabric for your pillow and follow the tutorial available here.
9. Felt Flower

Accessorize your home with these decorative and colorful felt flower pillows. All you need to have is a felt flower fabric and a pillow!  Visit Fab DIY to get the tutorial.
10. Little Madam Cushion

This DIY is one of the simplest DIYs you could create today! This little madam cushion is utterly attractive and impactful. Check out the tutorial article here.
11. DIY Knot Pillows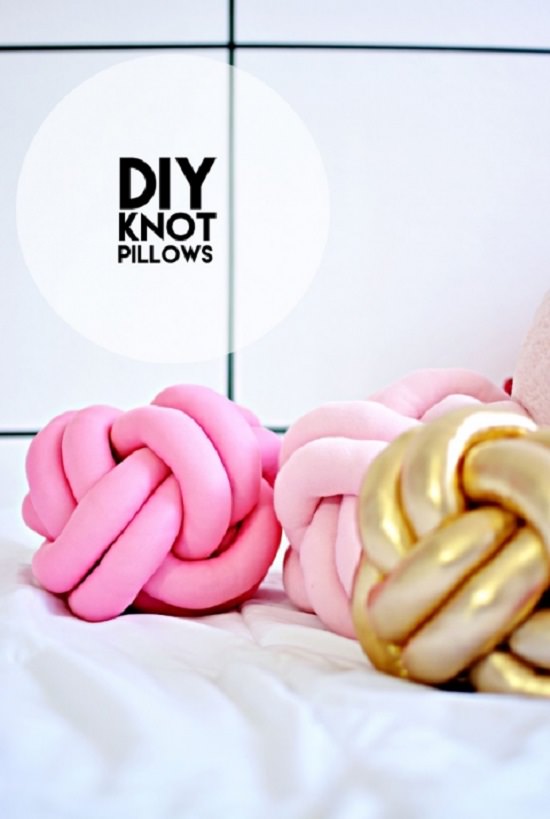 Add texture to your bedroom with these little knot pillows, that you can create in a day if you have all the supplies ready! Visit Little Inspiration to get the instructions.
12. Sharpie Pillow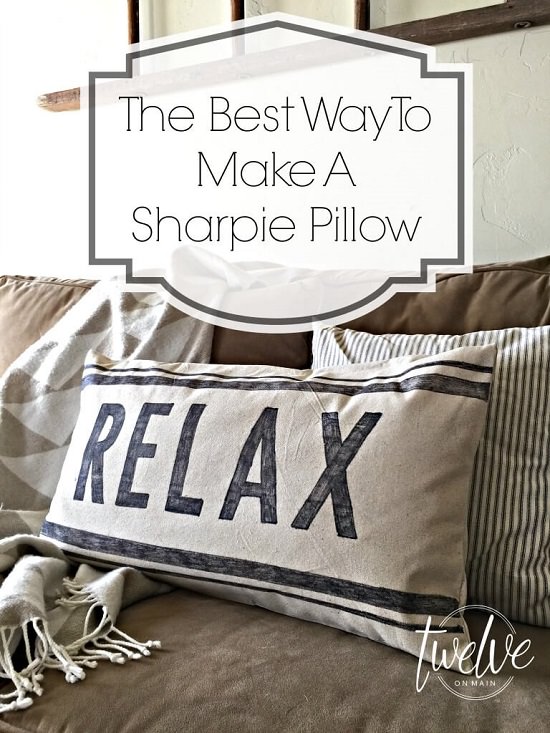 Choose a word, pattern or phrase and design it on your pillow cover using sharpie with this easy tutorial. It's an amazing idea to personalize your pillow in a cost-saving manner.
13. Watercolor Paint Pillow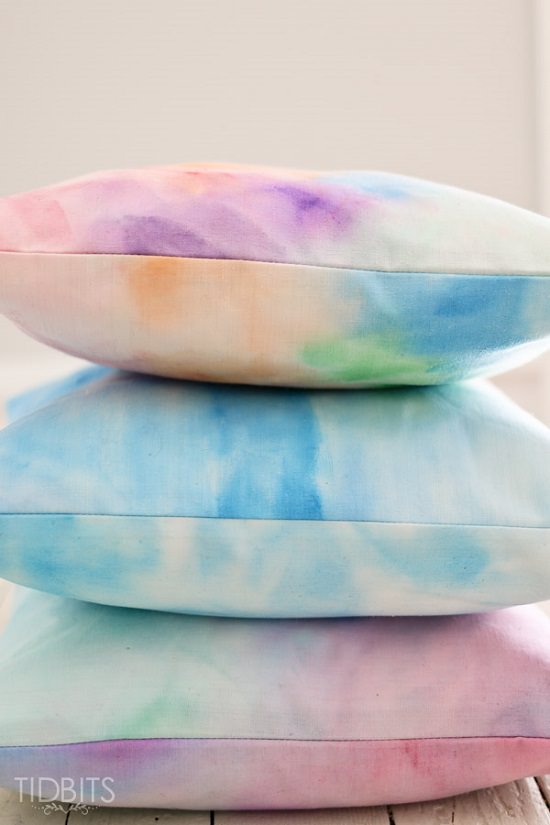 Learn how to paint watercolors on fabric, the patterns look fabulous and it's simple to create this DIY. We found the idea here.
14. Moroccan Blanket Pillow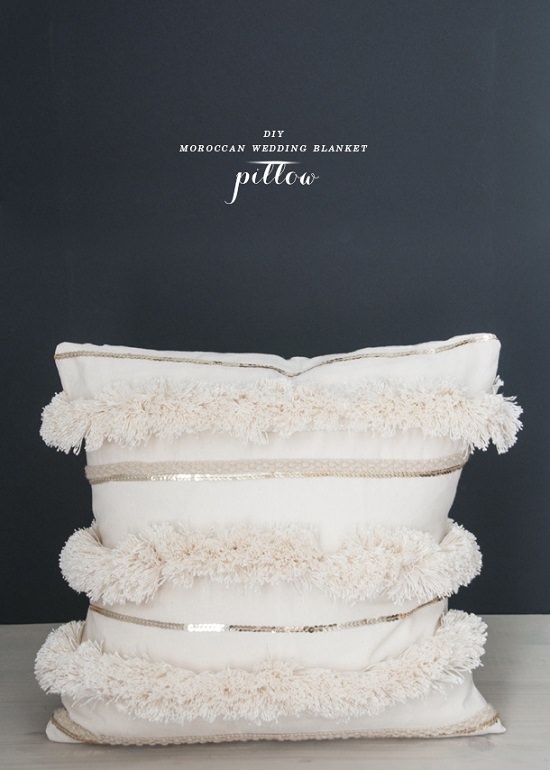 Create this lovely looking Morrocan blanket pillow for your room decor or for wedding occasion! Visit here.
15. Printed Pillow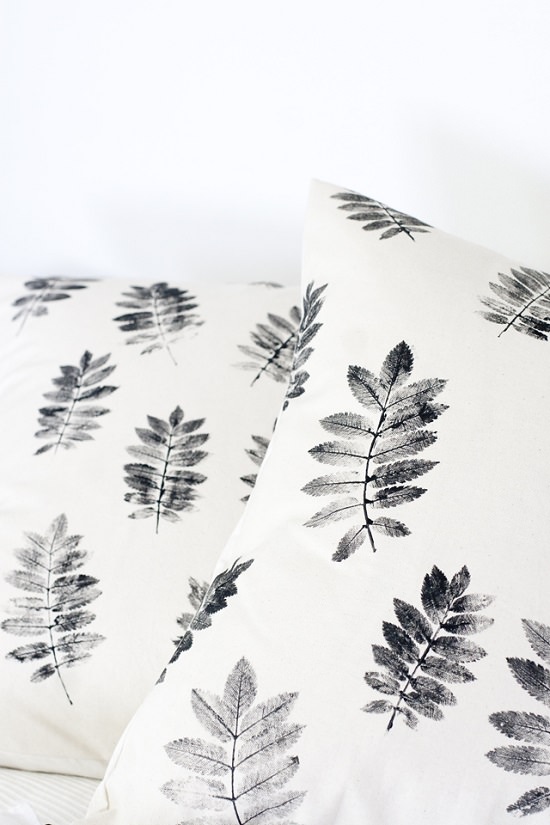 Print a leaf to your pillow fabric by applying fabric dye to the leaf to recreate this DIY. You'll get the tutorial here, which you can easily translate.
16. Pom Pom Pillow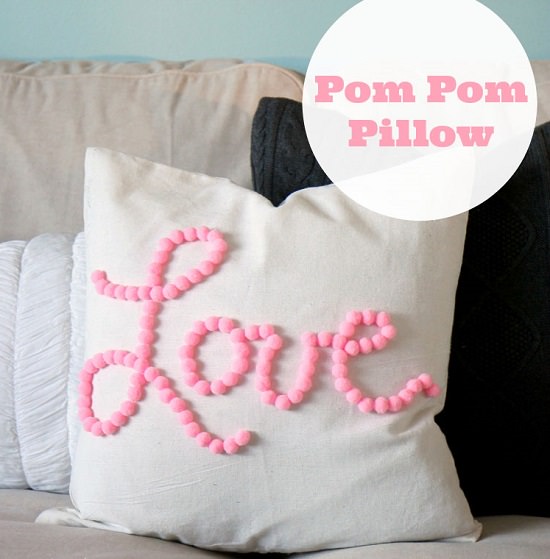 Decorate your room in a cute fashion with this DIY pom-pom word pillow! To make one such pillow for yourself, follow the tutorial here.
17. Christmas Tree Pillow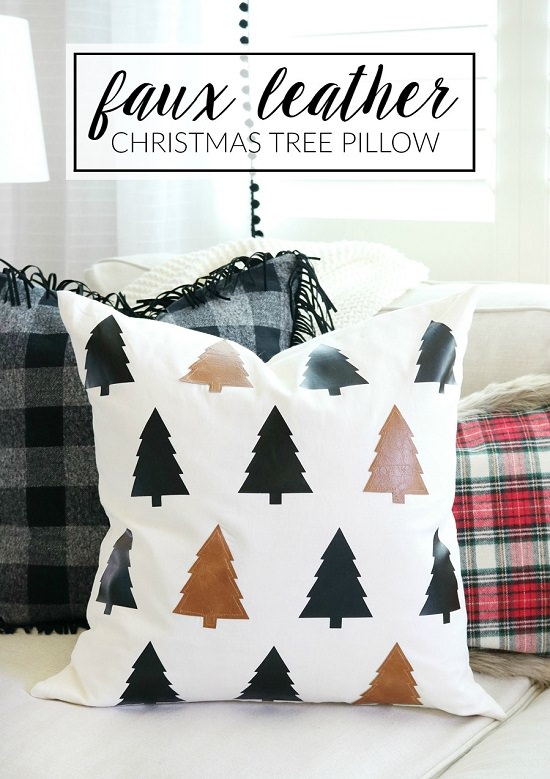 Custom decorate your house with these faux leather Christmas tree pillow, perfect for holiday season! Get the tutorial here.
18. Fleece Unicorn Pattern Pillow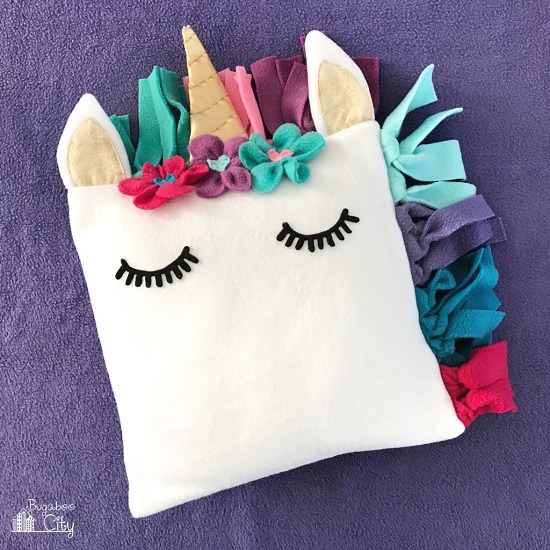 Transform a simple pillow fabric into this out of the blue pillow cover idea! Here's the tutorial.
19. Old Jeans Hexagon Pillow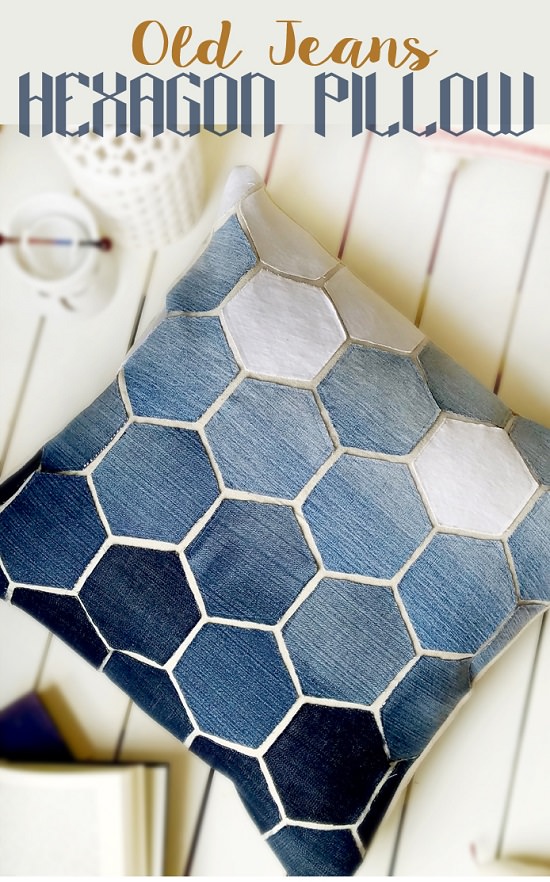 Recycle old jeans in your wardrobe to replicate this jean hexagon pillow! This way you'll get a brand new pillow cover without spending a penny on it. The idea is here.
20. Drop Cloth Pillow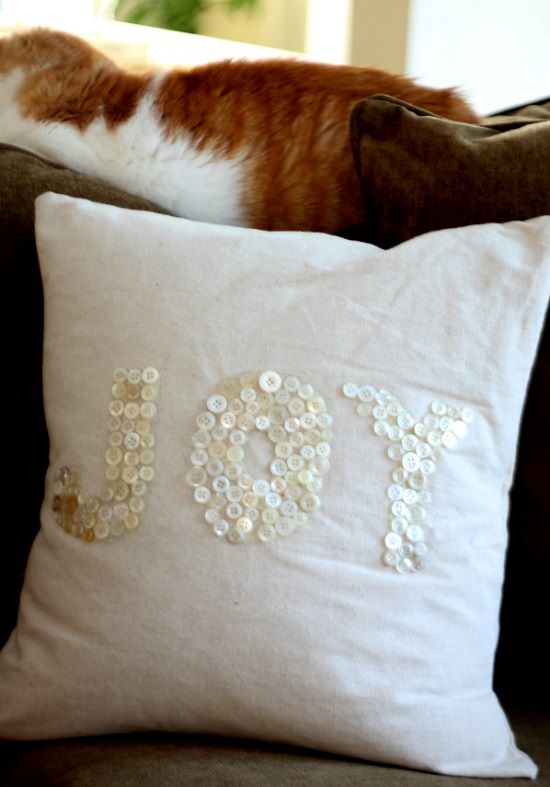 Use hot glue, buttons and drop cloth to create this eye-catchy pillow DIY. The tutorial is here.
21. Sweater Pillow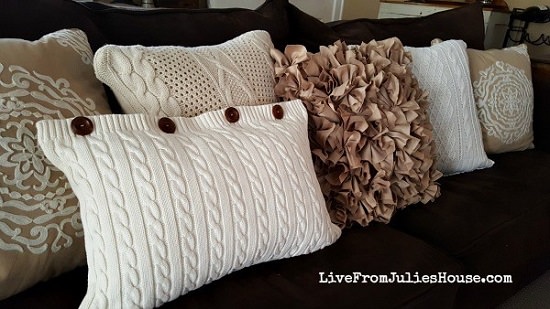 Recycle your old useless sweaters and some buttons to recreate this DIY pillow project. It's absolutely easy to make! Here's the idea.
22. Felt Circle Pillow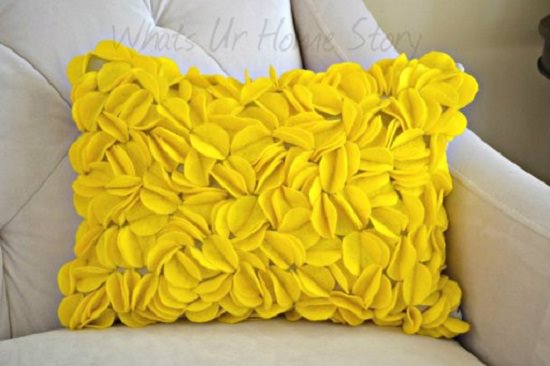 Attach felt circles to your pillow fabric either by using hot glue or sew them to the fabric! Visit Whats Your Home Story to get the detailed full post.
23. DIY Tufted Pillows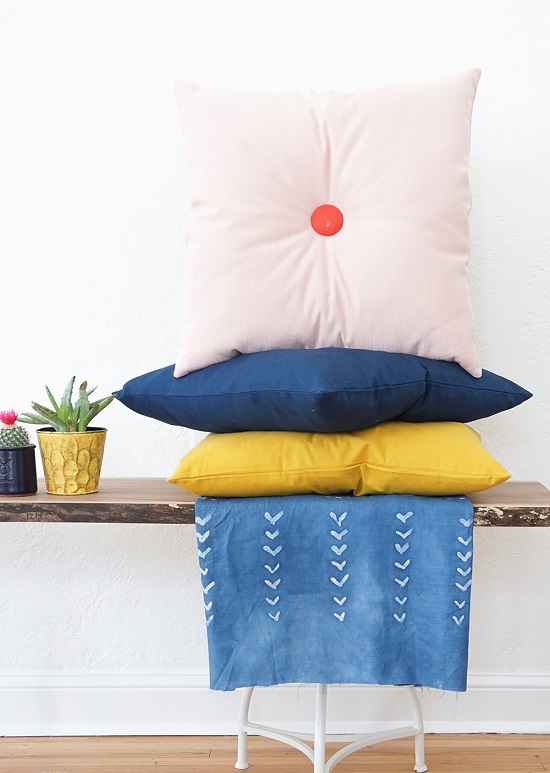 Create these cute and colorful tufted pillows with a tiny pop of contrasting color in the center! Get help from Sugar and Cloth.
24. Yarn Fringe Pillow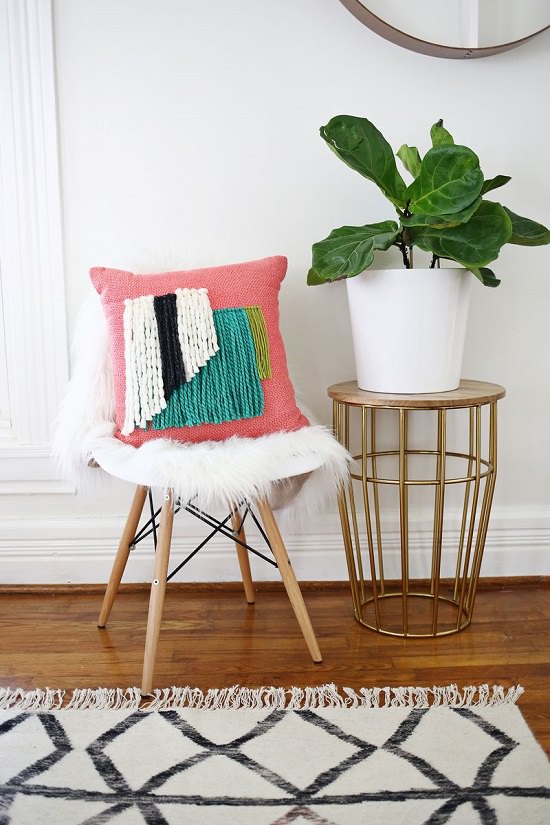 Crochet yarn fringe patterns to any woven pillow cover using just thick yarns of different colors, crochet hook and fabric scissors! We found the idea at A Beautiful Mess.