If you're an environmentalist and have installed a rain barrel in your garden, check out these decorative rain barrel ideas to beautify it!
Before we start featuring the decorative rain barrel ideas, below are two ways to create a rain barrel if you haven't already. Rain barrels are beneficial to harvest the rainwater to be used for gardens, livestock, and many other purposes.
1. Collect Rain Water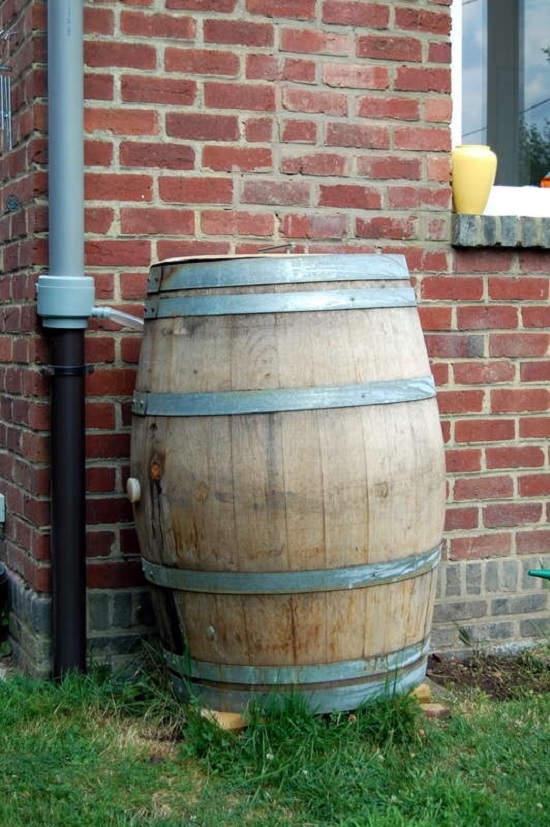 It's high time that we start saving water for the future generations and one way of doing it is to harvest rain water. Convert a wine barrel into a rain water harvester with this Instructable.
2. Rain Barrel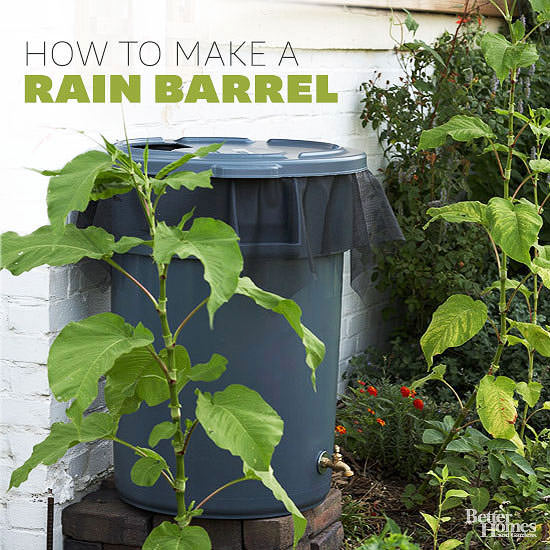 Save water economically by not having to invest in an expensive rain water harvesting system and recycling a wine barrel instead. Look at this tutorial by BHG.
Decorative Rain Barrel Ideas
1. Hand Imprints On Barrel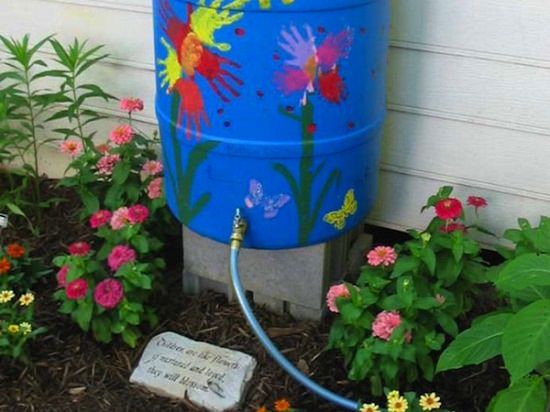 This rain barrel by DIY Network features human handprints to make the petals of a flower. Start by painting the stem and leaves and ask your kids to imprint their hands on top of it.
2. Art On Rain Barrel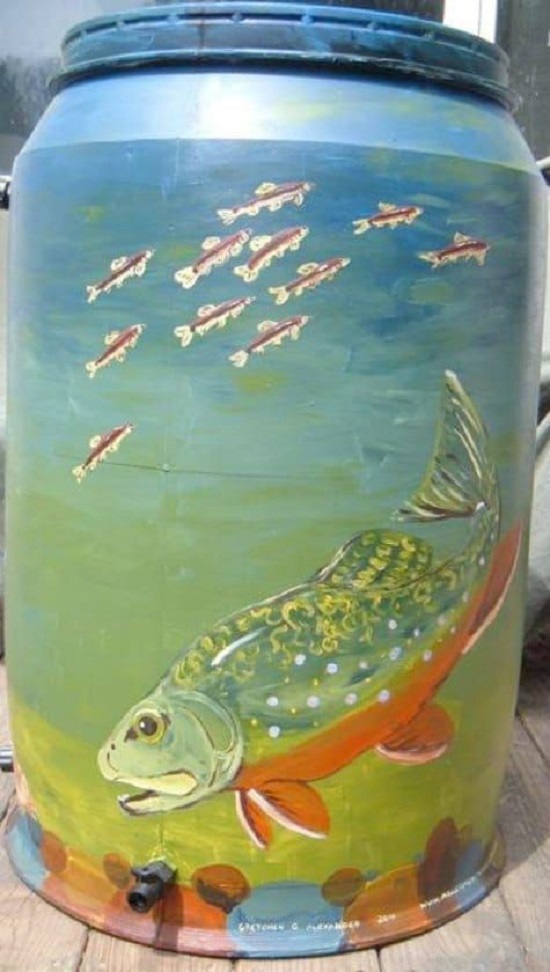 Create a meaningful art on your rain barrel including aquatic life to not just beautify it but also emit a social cause. Take inspiration here.
3.  Rain Barrel Painting Inspiration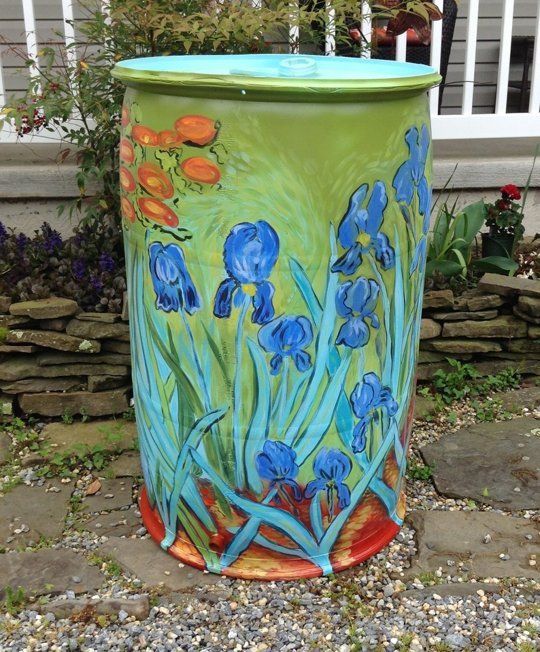 You can simply draw your mind out on a barrel and showcase your talent to the passers by, economically. One such inspirational idea is at Apartment Therapy.
4. Decorative Rain Barrel Ideas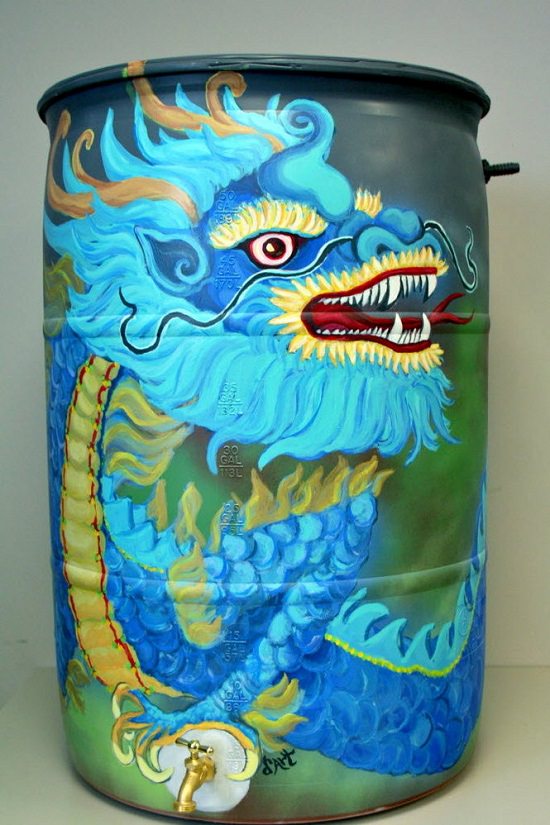 If you think that boldness describes you, then draw a fierce dragon on your barrel to match your spirit. Some other artistic rain barrel ideas are available here.
5. Decorative Rain Barrel Ideas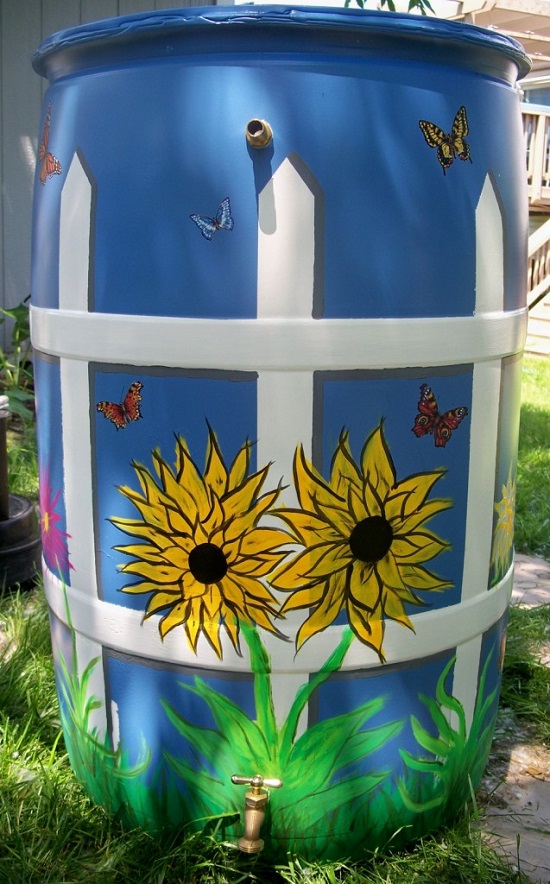 If you don't wish to experiment much and go by the traditional landscape painting to feature on your barrel. It's very much possible with these landscape arts.