Cucumber and olive oil have a lot of skin benefitting properties. Learn why should you use cucumbers and olive oil for face in this article.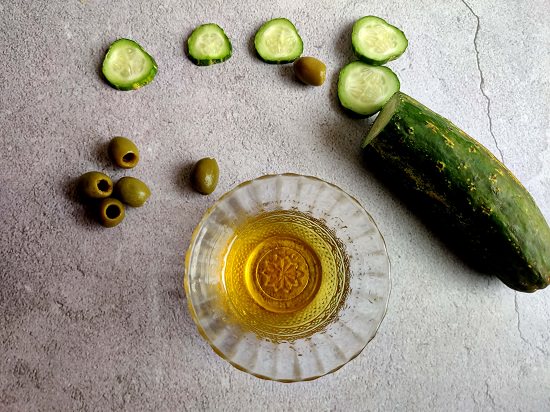 If you often experience dry skin and want to get healthy and glowing skin, you should look for home remedies in the form of facemasks or face scrubs. Particularly, if you want to improve your skin tone by following simple and easy steps, you should prepare a facemask using cucumbers. According to experts, cucumbers have remained in use as a remedy to deal with dry skin and other skin issues for some time now. Moreover, when you mix cucumber with olive oil, your skin gets hydrated and becomes more supple. Let's look into the benefits of cucumber and olive oil for the face in-depth:
Benefits of Cucumber for Skin
1. Has Soothing Properties
Both cucumber juice and cumber seed oil are incredibly beneficial for your skin. Cucumber juice even has soothing and anti-inflammatory properties. This property helps in soothing the skin, treating sunburns, and minor rashes or skin irritations as well.
2. Improves Overall Skin Health
Cucumber has high amounts of Vitamin A and Vitamin C, which are essential to nourish the dry skin. Besides, cucumber has other essential nutrients, such as silica, molybdenum, folate, magnesium, potassium, and iron. Each of the nutrients constitutes essential components of the skin's connective tissues, i.e., reticular fibers, elastin, and collagen.
3. Delays Signs of Aging
The cool vegetable helps your skin retain its hydration, resulting in plump and supple skin. It also helps maintain the firmness of your skin.
4. Fights Acne
The topical application of cucumber juice can help control the excess production of sebum in your skin. This leads to a balanced pH level and therefore it helps in controlling active acne.
Benefits of Olive Oil for Skin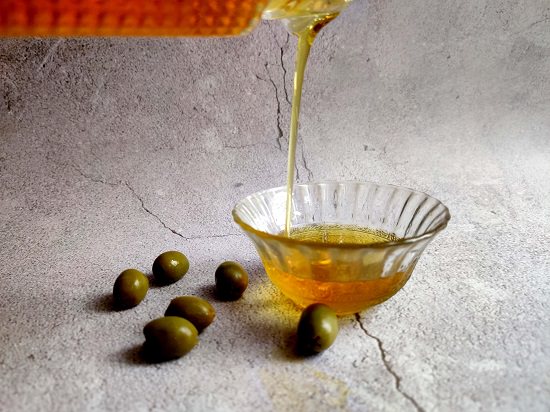 1. Antioxidant
Olive oil is rich in squalene, which gives it the antioxidant properties to prevent your skin from UV damage from the sun. It also prevents your skin from the build-up of free radicals, which may contribute to cancer cell development. Interestingly, applying olive oil on your face regularly may even act as an anti-aging agent.
2. Has Moisturizing Properties
Being an oil, olive oil has moisturizing properties that may even be stronger than many commercial moisturizers. Olive oil not only provides moisturization to your skin, it works towards making it supple and soft as well.
3. Vitamins
Olive oil has a rich combination of vitamins like Vitamin A, E, K, and D. Vitamin A is infamous for its skin healing properties. It also maintains the skin's immune, thereby preventing it from dullness and breakouts. Vitamin E on the other hand acts as an antioxidant, which helps in getting rid of the free radicals and prevent your skin from damage. Vitamin K and D accelerate the blood clotting process and prevent premature aging respectively.
4. Fights Bacteria
Olive oil has antibacterial effects, which means that it may be helpful in reducing the acne-causing bacteria on your face. However, it is contradictory as olive oil has a comedogenic rating of 2 on the scale which neither makes it the best nor the worst. But too much olive oil can clog the pores and may result in pimples and acne.
Cucumber and Olive Oil for Face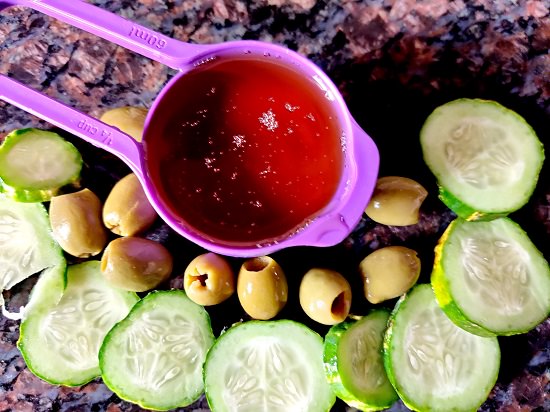 There are multiple ways you can incorporate or use them together for the skin. However, a facemask made with these ingredients has amazing benefits for your face.
Cucumber and Olive Oil Facemask
Ingredients
One tablespoon of olive oil
Two tablespoons of cucumber juice
How to Use
Mix the olive oil and cucumber juice properly to prepare a facemask.
Apply the mask on your face with your fingertips and massage your face in a circular upward motion. Keep this face mask for 30 minutes and wash off with tap water. Or you can keep the facemask overnight and wash your face with water the following morning.
Cucumber, Olive Oil and Honey Facemask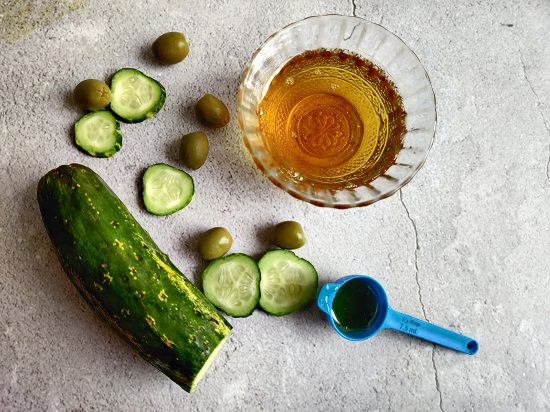 Other than the benefits of olive oil and cucumber, the facemask will give you the additional benefit of honey. Honey has a high content of antioxidants, which is helpful in preventing your skin from damage.
Ingredients
A teaspoon of olive oil
One tablespoon honey
Half cucumber
How to Use
Mix all the ingredients in a food processor and turn it into a smooth paste.
Place the face mask in the refrigerator for half an hour.
Now apply the mask to your face and leave it for 20-30 minutes.
Wash with normal tap water and pat dry your face with a microfiber cloth followed by a moisturizer.
There are many benefits of using cucumber and olive oil for face, however, you must be cautious while using olive oil as too much of it can clog your pores. This can lead to acne breakouts and clogging of your pores. Otherwise, cucumber provides the cool soothing effect and olive oil works towards preventing your skin from damage. A little of anything doesn't bother anyone but too much it something is always bad. Let us know how cucumber and olive oil helped you in the comments section!