Use borax and hydrogen peroxide for mold to get rid of the unhealthy spores inside your home and avoid diseases simultaneously.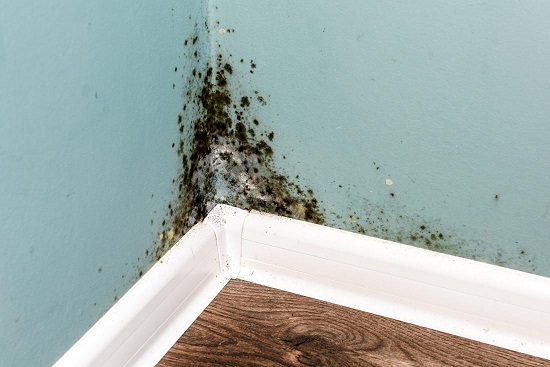 Mold is a type of fungus which grows in areas with high moisture. These are found everywhere in nature and help in decomposition. Even though they are good outside, if they land on a damp spot indoors at your home, they reproduce rapidly and hence, can be easily inhaled. These tiny organisms can be white, black, orange, green and can grow anywhere like in your kitchen slab, carpet, drains, toys, walls, showers, etc.
They are not a pretty sight to have, and along with that, they can cause severe health problems especially for people who are prone to allergies or are suffering from lung disease. Infants and elderly people are at the most risk because of their low immunity system. Therefore, try borax and hydrogen peroxide for mold to get rid of them for good.
What causes mold?
Mold is found everywhere in nature. It can easily transport indoors through the air or by attaching itself to items. Once mold spores drop and find a damp place such as leakage or any water cellulose materials like wood, paper, they can settle and grow if left unattended for long. Mold is commonly found in dark areas where air does not circulate like the back of the furniture, and hence, moisture can build up. Such places support the maximum growth of mold. Mold is usually visible and creates a bad odor in the house.
Using Borax for Mold
Borax is effective in getting rid of mold because it kills the environment of growth. Due to its alkalinity, it kills the mold which has an acidic pH between 3-7.
Mix 1 cup of borax powder with a gallon of warm water.
Take a sponge and saturate it in the mixture.
Scrub the mold with the sponge until it's gone.
Wipe it off with a wet cloth followed by a dry cloth.
Even though borax powder is poisonous if ingested, it does not emit any chemical fumes in the air, making it safe for use. Borax can also be used to get rid of mold from clothes, carpets, upholstery.
Using Hydrogen Peroxide for Mold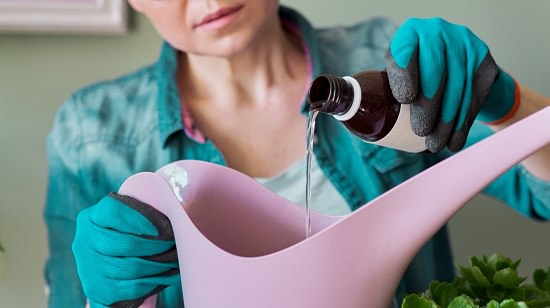 Hydrogen Peroxide acts as a great cleaning agent for mold because of its anti-viral, anti-fungal, and anti-bacterial properties.
Take 3% hydrogen peroxide in a spray bottle and spray all over the mold.
Saturate the area completely with this solution.
Let it sit for 10 minutes.
Scrub the area to remove all the stains.
Wipe off with a cloth to remove any residual mold.
Since hydrogen peroxide is a bleaching agent, always do a patch test to make sure it is not fading the color of the material. It is non-toxic and does not release any toxic fumes, hence is completely safe to use. It works best for kitchen items, floors, walls, and tiles.
Precautionary Gears:
Always wear a mask, protective goggles, and hand gloves to prevent mold from entering your respiratory system. If it's possible, cover your whole face with a mask and shield your eyes with protective gear before trying any of these mold home remedies.
Other Natural and Non-Toxic Home Remedies
1. Vinegar
A natural and safe product for cleaning, vinegar is effective for most types of molds. Pour some vinegar in a spray bottle with water. Spray it over the mold and let it sit for an hour. Wipe it off with water and let it dry. You may as well mix vinegar with hydrogen peroxide and borax for making a more effective cleaning solution.
2. Tea tree oil
Mix 1 spoon of tea tree oil with a cup of water and spray over the mold. Scrub the mold with a cloth and let it dry. Tea tree is a natural ingredient and works because of its anti-bacterial properties.
3. Baking Soda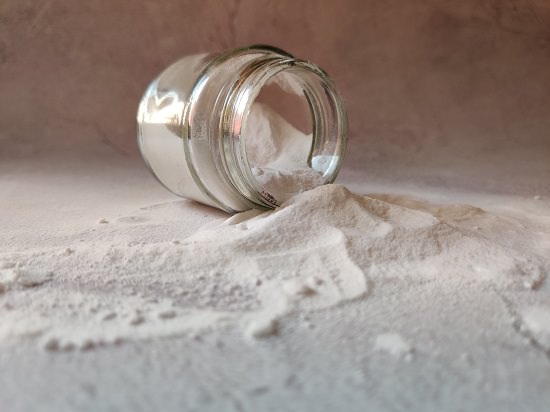 Another household cleaning ingredient, baking soda can be used to get rid of mold. Add one-quarter of a tablespoon of baking soda to water. Spray it over the surface or use a cloth to apply it over the mold. Scrub it off and rinse. Repeat the same process and wipe off with a dry cloth.
4. Grapefruit seed extract
Take 10 drops of grapefruit seed extract and mix with a cup of water. Spray it over the mold. Let it sit for some time, depending on the size of the mold. The more it stays, the more mold it kills. Wipe it off with a wet cloth and let it dry.
These home remedies are effective on most types of mold and can help in getting rid of it quickly. If you have mold on a non-porous surface, you can just clean it with detergent and water.
When to seek professional help?
Even though DIY's are worthy, economical, and effective, one must seek professional help under the following circumstances:
If the mold has spread over a large area.
In case you are suffering from health issues related to mold.
Mold is inside materials that are difficult to repair and remove.
If it keeps coming back.
How to prevent mold?
It is always better to prevent mold to occur than looking for solutions too late. Here are some ways for preventing mold.
Keep the humidity levels in the house under control.
Create proper ventilation in rooms where water is used, such as the kitchen, bathroom, laundry room, and in dark rooms such as the basement.
Repair leakages as quickly as possible.
Keep the house dry and clean.
Improve air circulation in the house.
Dry items before putting them in storage.\
We hope that borax and hydrogen peroxide for mold will help you to get rid of mold from your house. You may even try other home remedies given above but in case none of these remedies work to fully eliminate mold, you might want to call for professional help asap.