Wonder how your glowing and clear skin is just a potato juice ice massage away? Read on to find out the benefits of potato ice cubes on the face and how you can make it!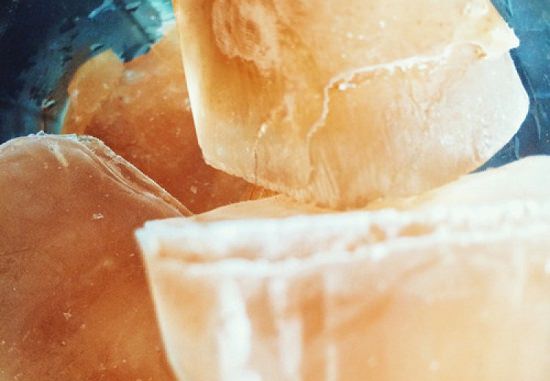 From cooling down your skin on a hot day to treating pimples and sunburns, ice cube massages help your face rejuvenate and refresh instantly. Furthermore, ice cubes made with natural juices and other ingredients can help treat different skin conditions and issues. For instance, potato juice ice cubes have multiple skin benefits and is also an effective remedy for age spots, hyperpigmentation, and dark circles.
Benefits of Potato Ice Cubes On The Face
Potatoes are a rich source of vitamin C, which boosts the collagen production and wound-healing properties of the skin, replacing old damaged skin cells with healthier ones. In addition to that, the antioxidants and the starch present in potato juice are an excellent source of nourishment for the skin. Not only do they keep the skin hydrated, but they also reduce the signs of aging by naturally plumping the skin.
The topical application of potato juice ice cube also increases the blood circulation, resulting in reduced dark circles, age spots, and blemishes on the face. Known for its natural bleaching properties, applying potato slices or potato juice on the face can help you get a brighter, more radiant look.
How to Make and Use Potato Ice Cubes on Face?
The inexpensive facial treatment has impressive results and can be done every day. You can also customize your potato juice ice cubes, and add other skin-benefiting natural ingredients for incredible results.
#1 Milk and Potato Juice Ice Cubes for Moisturizing (One Tray)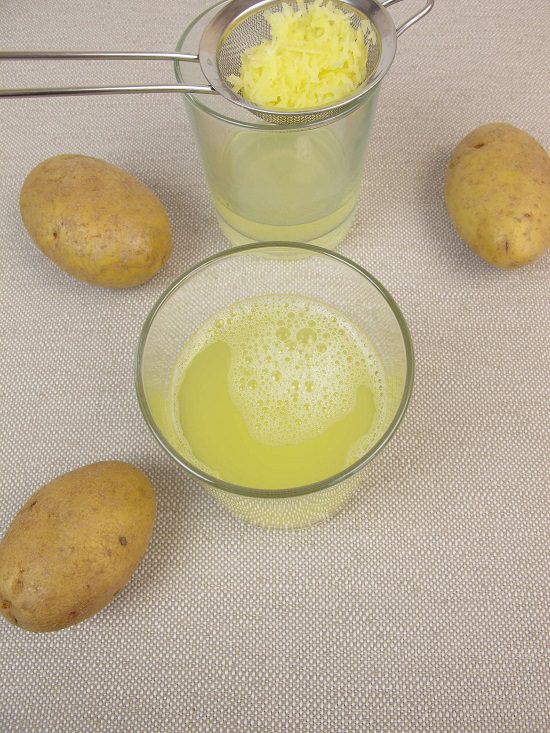 You'll Need:
One Large potato (peeled)
Ten tablespoons of milk
Ten drops of lemon essential oil
Method:
Dice the potato into cubes and blend them in a food processor to make a fine pulp.
After that, strain the pulp thoroughly and extract all the juice you can.
Now add the milk and essential oil to the juice and stir well.
Pour this mix in an ice tray and freeze.
To use, take the ready ice cube in a handkerchief and gently massage all over your face and neck in a circular motion.
Let the juice stay on the face for six minutes and then wash your face. You can repeat the process every day for faster results.
Note: Conduct a patch test to check if you are allergic to any of the ingredients before using the ice cubes on the face. Also, never use the ice cubes directly, always wrap them in a piece of cotton or a handkerchief.
#2 Potato and Pomegranate Ice Cubes for Even Complexion and Skin Tightening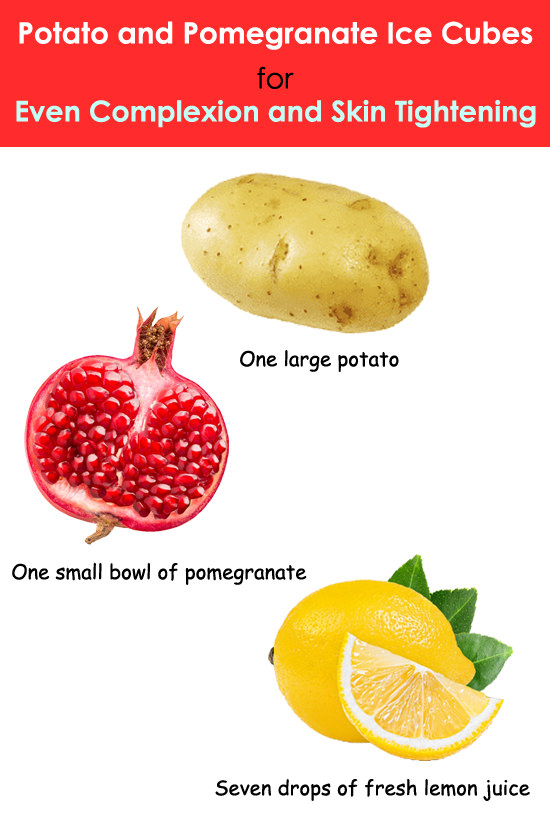 You'll Need:
One large potato (peeled)
One small bowl of pomegranate
Seven drops of fresh lemon juice
Dice the potato and add it to the food processor along with the pomegranate seeds.
Add a tablespoon of water to this mix and blend into a juice.
Add lemon juice to this mix and pour it into an ice tray.
Once frozen, use these ice cubes for your facial massage before bedtime for naturally glowing skin (wrap one cube in a cotton cloth for use).
You can leave the juice on your face overnight. However, if you wish to remove it before going to sleep. Wash it with water and gently pat dry your face.
Try these pocket-friendly and effective skin treatments today.