Take good care of your hair health by reading these benefits of hair spa for men. Hair spas can indeed improve your hair effectively!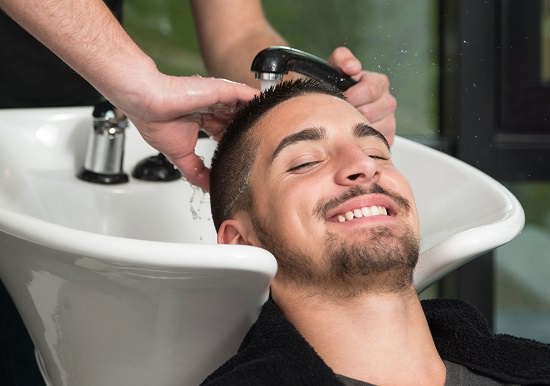 Salons and beauty parlors are no longer limited to women only. Men need a similar kind of attention when it comes to taking care of their body, skin, and hair health. UV damage, pollution, stress, and other factors affect men as much as they affect women. While most men have started undergoing facials for good skin health, the trend for getting a hair spa is not very far behind. After all, hair spas are just like facial but for your hair. Below are some of the benefits of hair spa for men that should definitely tell you why men must opt for getting a hair spa. Besides, a hair spa is beneficial for maintaining the overall health of the hair as well as catering to your hair issues.
Benefits of Hair Spa for Men
1. Hair Fall
Hair spa products work directly with the hair roots and hence, can help in revitalizing your scalp. The nourishing effect of a hair spa can help in strengthening the hair follicles and thereby prevent hair fall. If you get a hair spa regularly, chances are that your hair will eventually look thicker and much healthier.
2. Stress-Reducing
One of the most important steps in a hair spa is hair massage. A good and effective hair massage can help in improving the blood circulation in your scalp and acts as a great stress reliever. This promotes more oxygen and nutrients to reach your scalp, thereby promoting good hair health.
3. Normalize Oil Secretion
Our scalp produces a natural oil called sebum, which is essential for a healthy scalp. Damage can lead to reduced production of sebum in your scalp, which can lead to a dry scalp and dandruff or can cause clogged pores and oily hair. A hair spa can help in normalizing this oil production depending on your hair problem. Once the oil production normalizes, the hair will not attract dirt and other particles to stick to the scalp. This will in turn remove dandruff build-up and give you a cleaner scalp.
4. Moisturizing Hair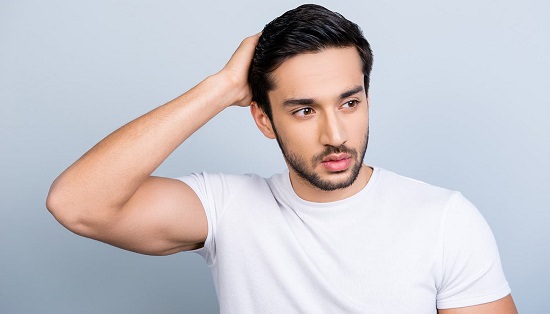 Regular hair spa treatments can help to get rid of dry, frizzy, and damaged hair by providing enough moisturization to it. It has a hydrating effect, especially steaming with essential oils which can help in regaining the lost moisture. It can help in getting the natural elasticity and restore shine and luster.
4. Dandruff-free Hair
Hair spas can help in maintaining the natural pH of the hair, which helps in getting rid of the dead cells and microbes that can cause dandruff.
Through a hair spa, you can get a healthier, cleaner, and moisturized scalp, which helps in combatting a lot of hair health issues such as dryness, dullness, patchiness, etc. A lot of men suffer from these issues but realize a little late until it is extremely damaged. The effects of the hair spa last for about a month and getting them regularly can eventually restore your healthy natural hair.
DIY Hair Spa at Home
If you feel getting a hair spa in a salon is expensive, here is a quick and easy hair spa technique that you can do at home. Follow these four simple at-home hair spa steps to save money while taking care of your hair.
Step 1: Oiling your Hair
The first step to spa treatment is to properly oil your hair for nourishment. Take any hair oil which suits your needs or combine different oils for enhanced nourishment and massage your scalp thoroughly. Do not go lenient on this step and give yourself a massage you truly deserve.
Some of the oils you can use for this step are:
Olive oil– for dull and frizzy hair
Sesame oil – for heat-damaged hair
Castor oil– for weak and thin hair
Coconut oil– for damaged hair
Almond oil– for rough and brittle hair
Step 2: Steaming
Steaming will unclog the pores and provide moisturization to your hair. If you do not have a steaming appliance, you can use a warm towel for this step. Damp a towel in hot water and get rid of all the excess water. Wrap it around your head and leave for about 5-10 minutes. If you have extremely dry hair, you can do this step for around 15-20 minutes.
Step 3: Washing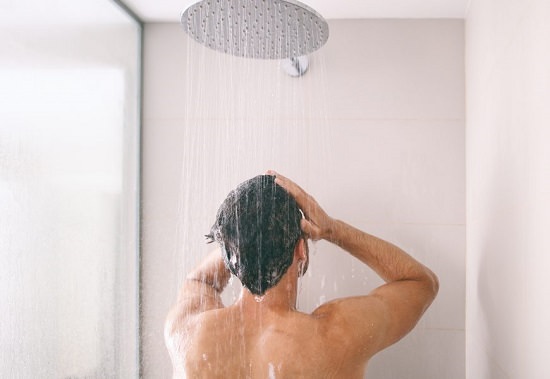 Wash your hair with lukewarm water and massage your scalp when you apply shampoo to get rid of the oil and dirt build-up. Opt for an organic, sulfate-free shampoo to prevent chemical toxicity to your hair.   
Step 4: Hair Mask
Masking is the most primary step in a hair spa treatment as it locks in moisture and nourishment. Apply the hair mask starting from the roots to the ends of the hair. It is useful to apply in sections so that you do not miss any part. After doing it, cover your hair with a shower cap/plastic wrap. It will heat the scalp while securing the effect of the mask and giving better results. Rinse it off with a mild shampoo and lukewarm water after about 20 minutes. You can choose a store-bought hair mask depending on a particular hair problem or DIY a hair mask at home.
Hair Mask Ideas
Here are some quick and easy hair mask recipes to try at home:
Bananas and olive oil – Mash the bananas and add a teaspoon of olive oil to it. Mix the two ingredients and apply the mask to your hair. Keep it on for 10-15 minutes before washing off with tap water.
Honey and Yogurt – Mix 2 tablespoons of yogurt with one tablespoon of honey and apply it to your hair before shampoo. It will provide deep-conditioning to the hair.
Aloe vera – Apply aloe vera gel as a hair mask. This can help in getting stronger and healthier hair.
Avocado and honey – Mash the avocado and mix it with honey to make a quick and beneficial hair mask at home. Apply on the hair and let it sit for about 10 minutes before shampooing. This will help to retain moisture in your hair, thereby preventing dry scalp and issues like itchiness and dandruff.
Depending on your hair type and hair condition, give yourself a spa treatment at home or at the salon to reap all the benefits of a hair spa.