Benefits of bath bombs are enormous! Read this article to discover how good bath bombs can be for your health and skin altogether!
Bath bombs, called initially 'Aqua sizzlers' are a trend these days. They are a combination of weak acid and bicarbonate base and a mix of dry, fizzy ingredients, oils, and colorants. Sodium lauryl sulfate is also added to the blend for the bubbles and the lather. When added to the bathing water, they react vigorously due to acid-base reaction making it colorful and fragrant. If you wish to have a soothing experience, you must try it with warm water.
You can also make your DIY bath bomb choosing the ingredients of your choice, which might be chemical-free and skin-friendly. The combination of ingredients in a bath bomb can vary depending upon the choice of fragrance. Bath bombs can be formed in a variety of shapes ranging from spheres to tablets, making them more attractive.
Bath bombs are not only attractive and luxurious, but they are also beneficial in different ways. Including them, two to three times a week in your routine may be enough for you to enjoy the benefits it has to offer.
Here is a list of benefits of bath bombs that you can get by using them:
1. Calm Your Mind and Uplift the Mood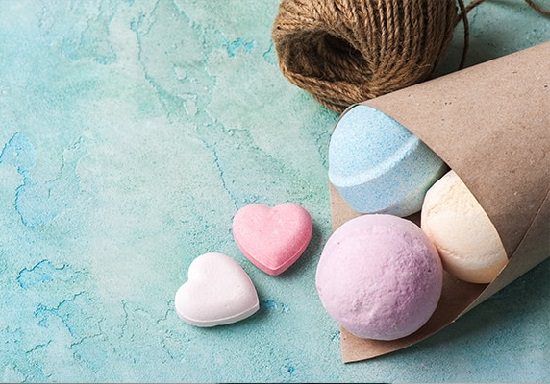 The fragrance of the soaps you use strongly affects your mood. Therefore the various essential oils mixed in bath bombs have a significant role in influencing your mood and calm your mind.
2. Pamper Your Skin
Bath bombs not only cleanse the skin but also enrich your bathing water with emollients and softeners that help moisturize and soothe your skin. They help you pamper your skin and make it smooth, youthful, soft, and glowing.
3. Benefits Of Bath Bombs- They're Natural

Bath bombs are likely to be chemical-free and cruelty-free since they are not composed of make-up or artificial substances but essential oils. Therefore, they are not harsh on the skin and does not cause irritation and allergies. However, it depends on the ingredients of a particular bath bomb. If you're allergic to a substance, then you must not use it in any form lest bath bomb.
4. Soothes Your Body Aches
After a long busy day or an intense workout, a bath bomb can help alleviate the aching muscles and bones. Essential oils like clove, rosemary, lavender, and peppermint help in relieving and soothing pains and aches.
5. Improves Your Sleep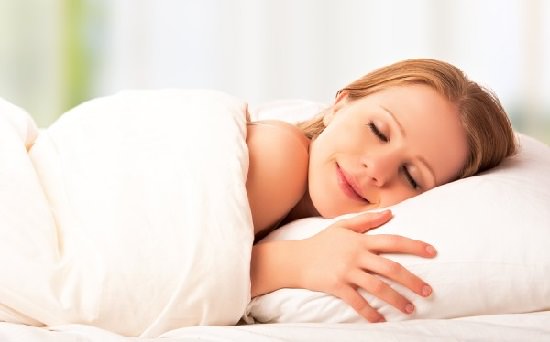 People who have insomnia or those who are unable to sleep well due to anxiety issues can help themselves with a relaxing bath. For them bathing in warm water infused with a bath bomb is a perfect solution to bring both, mind and body at peace. Bath bombs contain essential oils like lavender and chamomile, which helps you release the built-up tension due to the calming effect it causes.
6. Aromatherapy
The sweet smell of the essential oil makes you delighted and happy and automatically relaxes you, calms your mind, and heals all the muscle pains. The variety and the combination of various oils help you deal with anxiety and stress.
7. Helps you Detox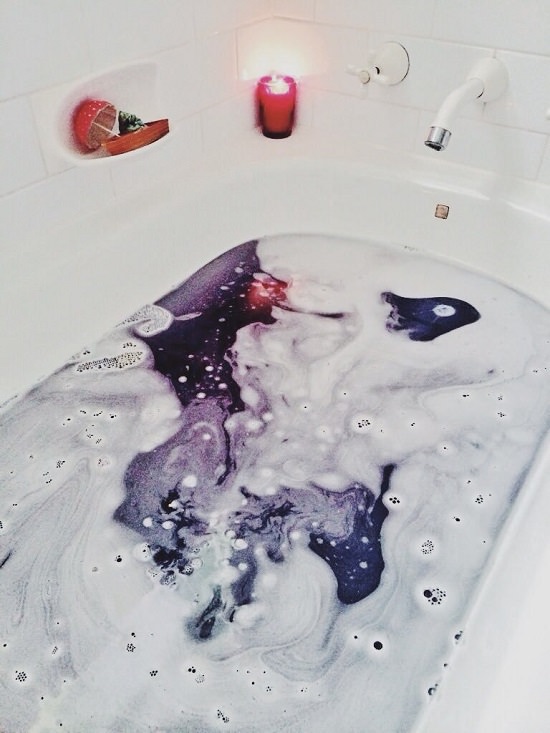 Mostly all bath bombs are a combination of sodium bicarbonate and citric acid, the main agents that are responsible for the cleansing action and the fizzing sensation for which the bath bombs are famous. They clean, repair, and deodorize the body and is also known to strengthen the blood vessels.
8. Get Rid of Bad Odor
The cleansing action of the bath bombs not only replenishes the skin with the essential minerals but also helps us fight lousy odor. Bath bombs are rich with essential oils and cleansing agents that prevent bad smell.
9. Create an Atmosphere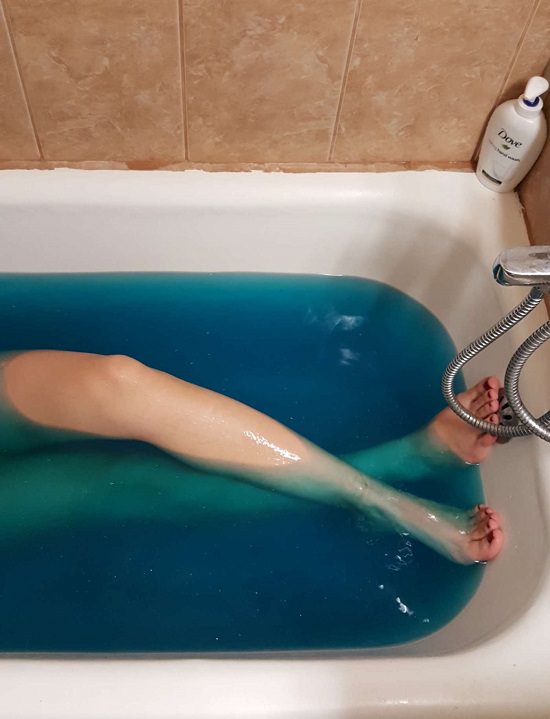 Mainly bath bombs are used to experience luxury and opulence by creating an atmosphere or an ambiance that relaxes and rejuvenates you. The delightful and pleasant scents help build a joyful bathing experience. You feel to be experiencing a spa at home, turning an ordinary bath into a magical experience.
Note: But there might be bath bombs that use harmful chemicals for the color and artificial fragrances that can cause allergies and irritate the skin. Therefore, one should be very careful and wise while choosing a bath bomb to get all its benefits. Else you can prefer DIY bath bombs so that you can substitute the harmful ingredients to a chemical-free version.