Make notes of the perfect ways to increase storage beneath your desk to store different things with these under desk storage ideas!
Working on desks can be stressful because of the large pile of mess. One of the easiest ways to get rid of the clutter on your desk top and organize the stuff in an easily accessible place is to use the under-desk space. An under desk storage not only makes use of the space below the desk but also facilitates easy access to your stuff. Here are 9 Under Desk Storage Ideas and inspirations for you to try and declutter your desk!
1. Underdesk Hanging Organizer
Not only is this under-desk organizer easy to install, but it is also a sturdy solution for quick access to all your work essentials. In addition to being sleek, the organizer ensures you don't face any problems cleaning the space under the desk.
2. Install Hook to Hang Headphones and Cables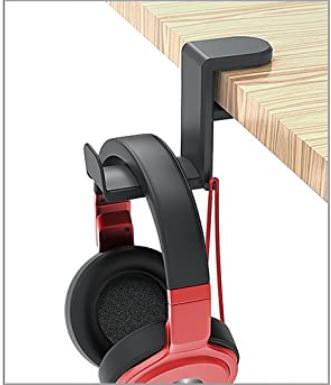 This under desk organizer can help you keep your headphones and their wires in one place! Furthermore, the universal arm design of the organizer fits on any desk and has an in-built cable loop as well.
3. Clamp-on Desk Drawer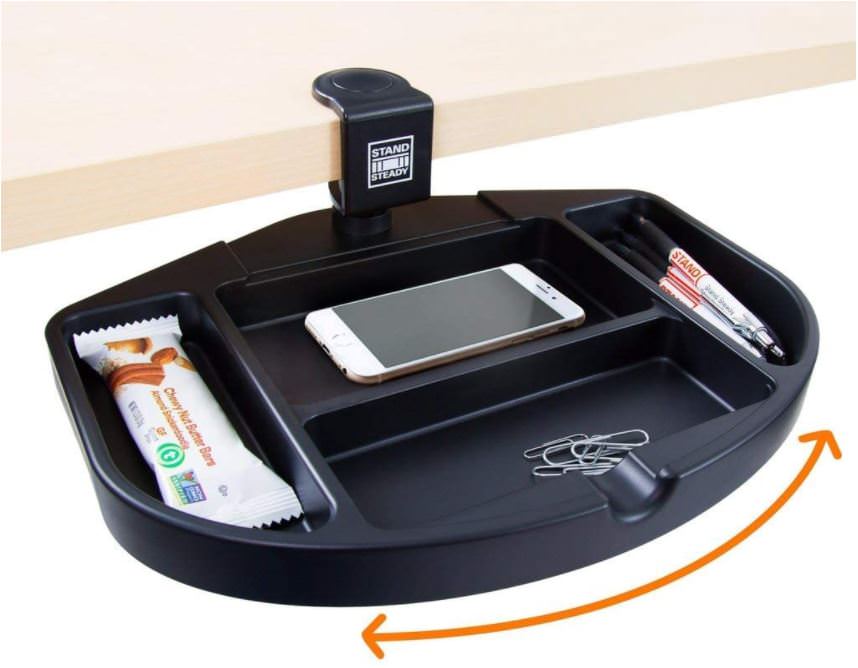 This organization tool is ideal for people who prefer keeping their work-stations clean, especially with desks that are not designed with in-built drawers. Not only does this organization drawer help you keep all your stuff in one place, but its swing feature enables you even to put the stationary away when not in use.
4. Store Printer Under Desk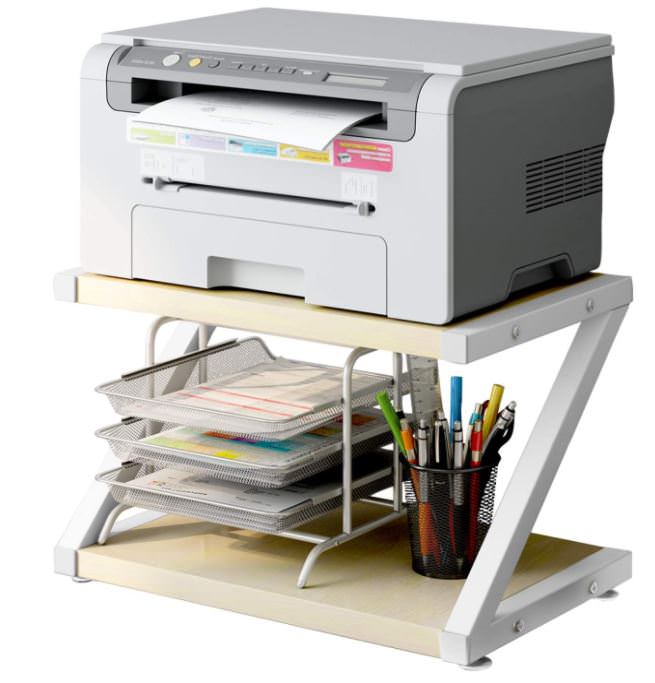 This multi-functional stand or under desk organizer is perfect for storing work material under your printer. From printed documents to blank sheets, you can keep anything on the shelves of this stand.
5. Modern Desk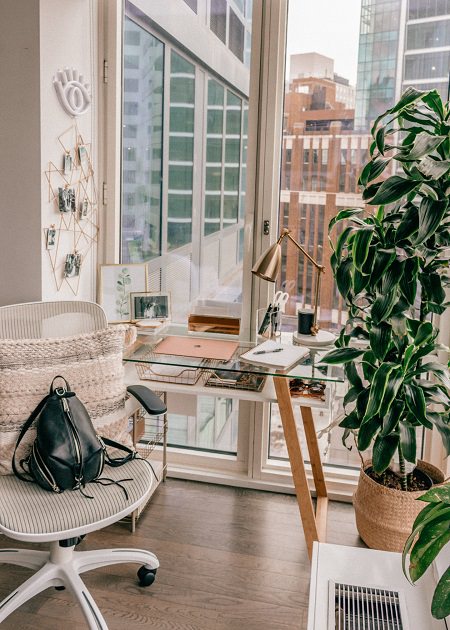 This modern take on a work station helps you look at your important notes without a chance of any spill! This storage caddy idea is perfect for home offices, especially for people who have a dedicated space for work.
6. Use Storage Box to Add Extra Space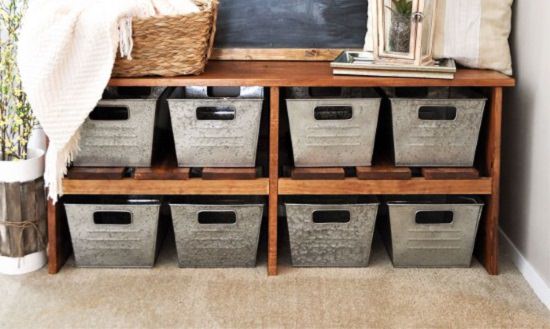 Take inspiration from the image above and organize your things off your desk with galvanized containers or simple storage boxes. You can even repurpose cardboard boxes or similar items to create a storage box for the organization. And if you don't have the urge to DIY, here are some containers to choose from:
7. Create a Hidden Under Desk Space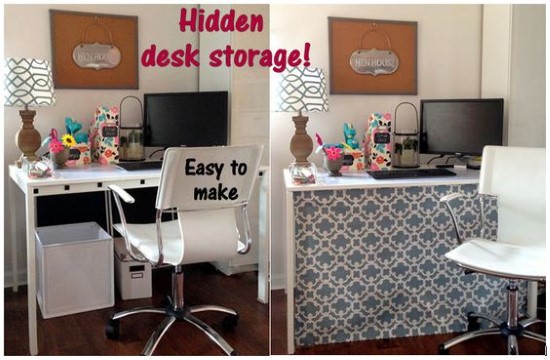 Another brilliant idea to organize and keep all your work-related stuff in one place. Besides, this idea gives you a clever hack to hide your under-desk clutter with a simple and practical cover-up.
8. Hang Classroom Storage Baskets on Wall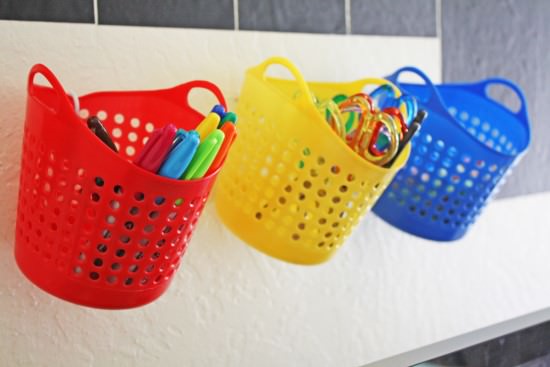 This storage idea helps you segregate your supplies efficiently and in batches. Furthermore, it is an ideal solution for a kid's study table, that can help them to find their stationary easily and help them organize.
9. Magnetic Jars Storage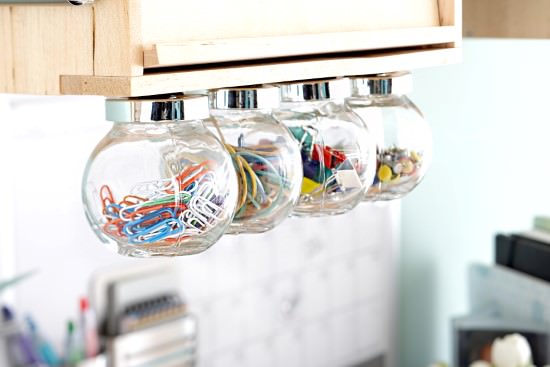 This magnetic jar storage is a smart idea to organize stapler pins, paper pins, thumb-pins, and other small but important things. Besides being in place, these items will be easily accessible whenever you need them.
Try these easy yet smart, under-desk storage ideas and inspirations for your work stations!