Know how to spruce up the look of your home with these beautifully painted cow skull ideas and get inspirations to make a painted cow skull.
1. Best Cow Skulls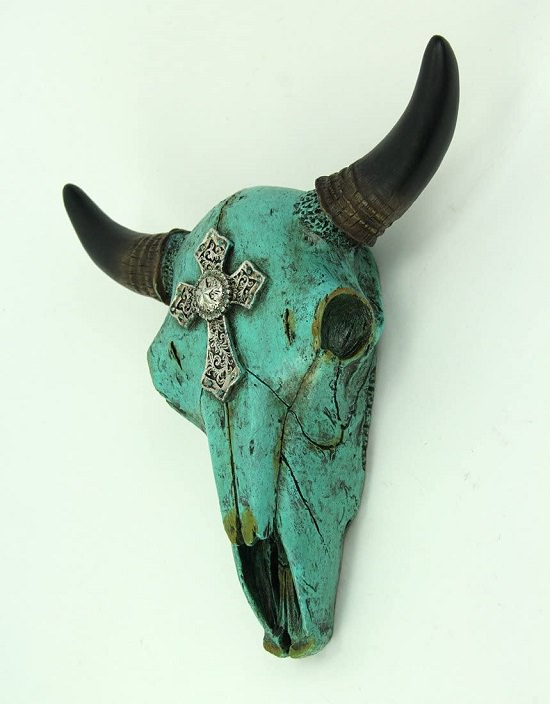 Know the types of cow skulls and longhorns that are used to add a touch of the 'Old West' to your decor here. Also, get an idea of which decor piece looks best in what part of your home with this guide.
2. Honeycomb Carved and Painted Cow Skull
You can add an effortless touch of elegance with an unpainted cow skull or longhorn to your home. However, if your decor demands color and a brilliant stroke, watch this video tutorial of carved and painted cow skull.
3. Metallic Look Cow Skull
Follow this tutorial to know how to turn a normal cow skull into a metallic masterpiece. Not only does this idea lends a unique approach to decorate your home, but it is also time-saving and inexpensive.
4. Mandala Design Painted Cow Skull
Get inspired to create your own dot-paint mandala cow skull, which looks like a beaded accessory for your home decor. In addition to the mandala paint technique, the video also gives you insight and advice to work on this different art surface.
5. Inspirational Cow Skull Decor Ideas
Get inspired to create your own cow skull or longhorn decor accessory with this inspirational video that showcases a collection of different looks and designs. You can also create your own pattern and design according to the room you are planning to decorate.
6. Swirl Paint Cowl Skull
You can beautifully decorate your cow skull with the old school method with paints and brushes. However, if you are brave enough to experiment with new methods, watch this tutorial video of painting the animal skull using the swirling technique.
7. Spray Paint Hydro Dipped Cow Skull
Another bold technique of adding colors to things, watch how to paint a cow skull with spray paint hydro dipped method in this video.
8. Distressed Look Cow Skull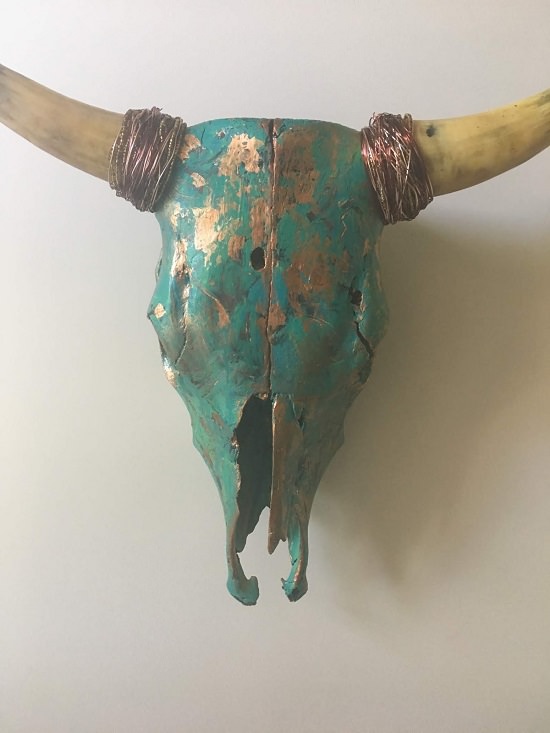 An Inspiration to add an edge to your decor with a rustic charm. Create your painted cow skull to make it pop with a striking distressed look and colored wires.
9. Turquoise Paint Cow Skull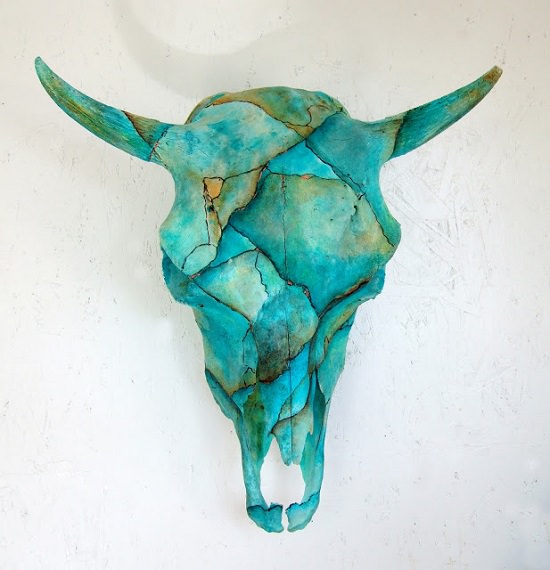 Get busy to create your own painted cow skull for a feature wall with this painted turquoise inspiration. Get the information and inspiration to make a similar art piece for yourself or to gift to someone, here.
So, get your hands on a cow skull today and create a statement accessory for your home decor with these painted cow skull ideas!