Are you obsessing over the Cricut machine for your craft projects? Well, we have some amazing Cricut home decor ideas for you to try!
1. Cricut Coasters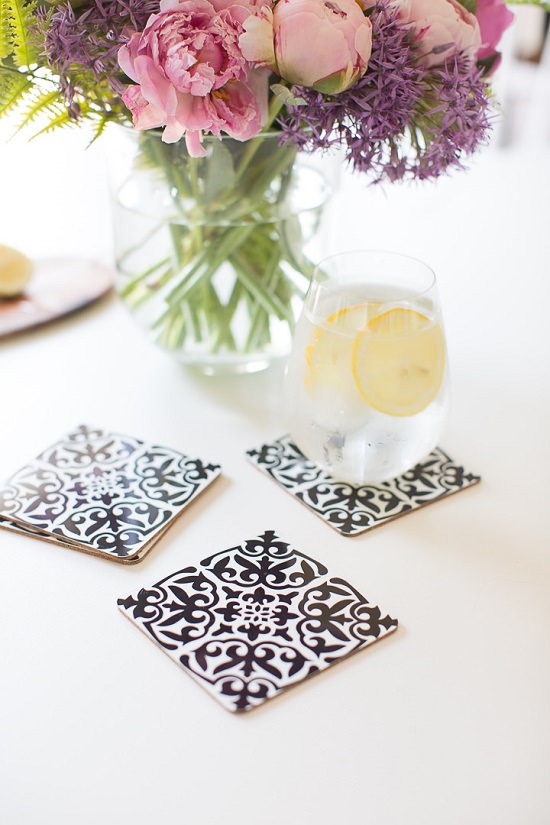 A little bit of customization to your work desk or coffee table can brighten up that corner altogether. So, here is the trick to make a few personalized coasters using the Cricut machine and Cricut infusible ink.
2. DIY Cricut Doormat Idea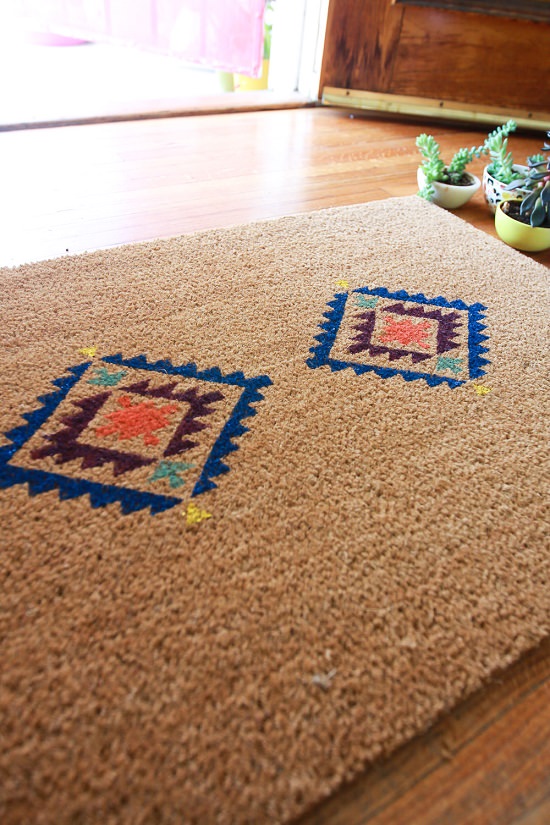 The Cricut machine and ink brings you a whole package of creativity! If you are looking for a perfect doormat, Cricut can be the gateway to personalize one for your house.
3. DIY Shirts and Coasters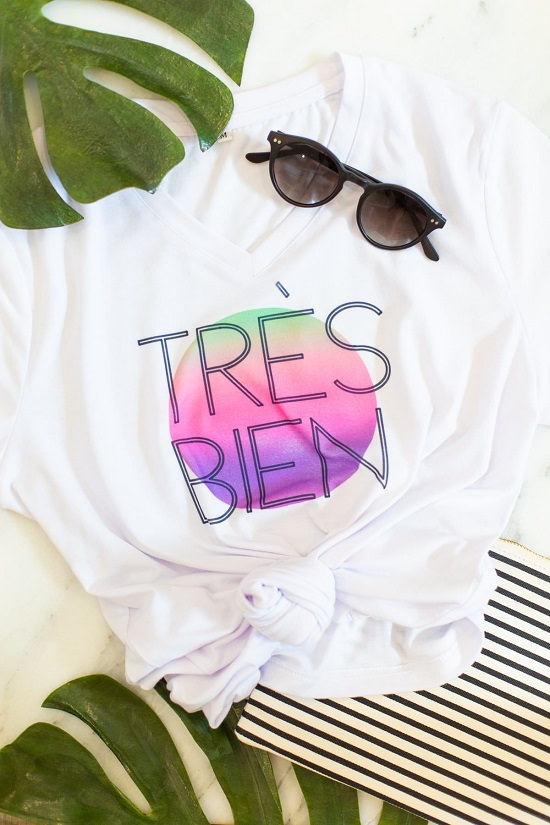 Time to personalize all those boring, plain T-shirts that you have stacked for years! Infusible ink and a Cricut machine will help you design anything and everything around you. Learn or explore the craft idea here.
4. Cricut Craft Home Décor
No matter what your style is — pretty or fun or spiritual, here is how you can blend in your aura into your abode with a few homemade crafts. Watch this video to find out what all you can do with a Cricut designer.
5. Cricut Home Accessories
We often don't know how to execute our home decor ideas in real. This video is all about the tricks to make a thing or two just like the way you want them to be with a Cricut designer.
6. DIY Wooden Artworks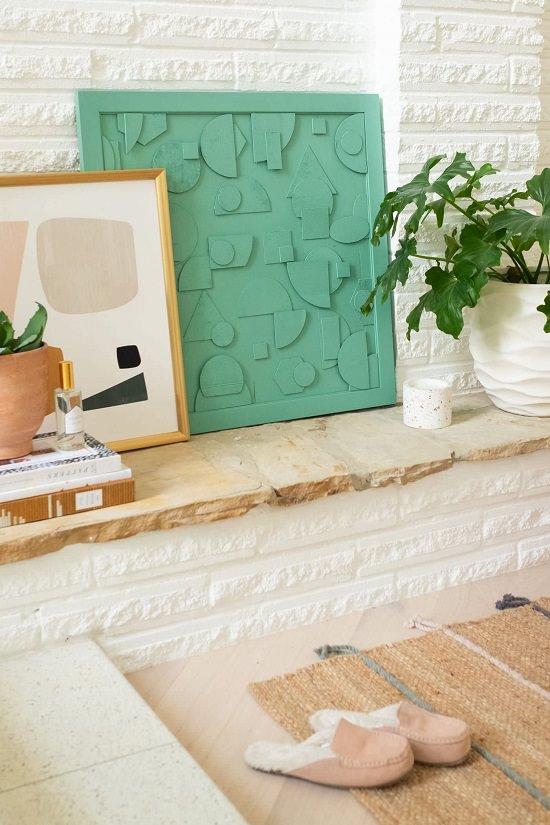 If you're a fan of minimalism in your décor, there are so many things you can do with wooden items. Read on to explore how you can fill your space with wooden artworks made from Cricut.
7. Cricut Bedroom Crafts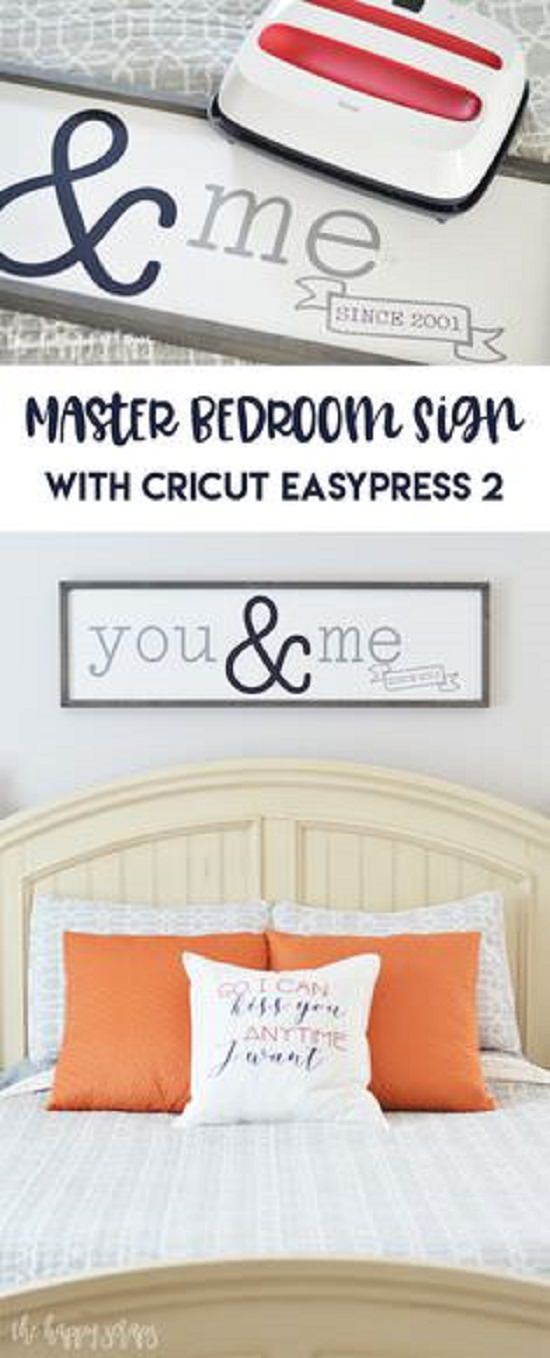 Are you hopelessly romantic or like personalized rooms a lot? Well, Cricut can be your way to put unique and expressive decor designs in your bedroom. Have a look here.
8. DIY Cricut Wallpaper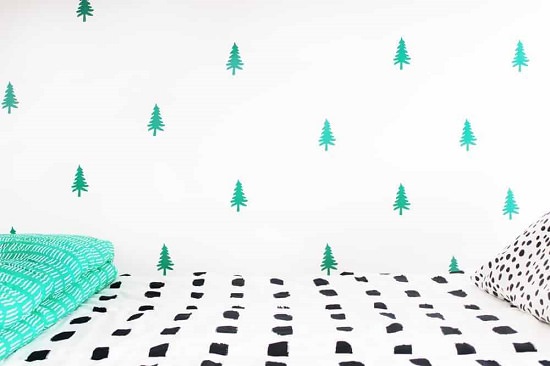 A plain paint over the walls is a thing of yesterday! Decals are a popular choice to personalize a space in one's taste. DIY some out of the blue wallpapers with Cricut maker here.
9. DIY Cricut Memory Frame Idea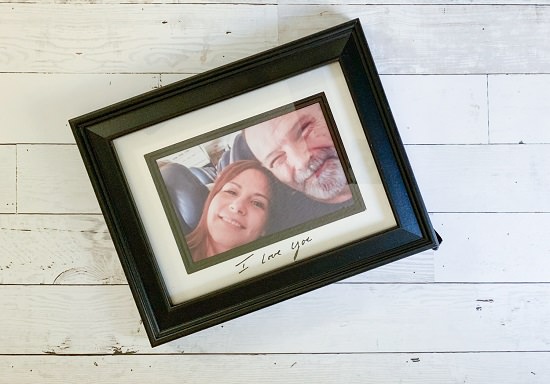 To make all those sweet memorial keepsakes, you only need a Cricut Bright Pad & Cricut Design Space. All your gifting frames are now easy to design at home, at your convenience, and without spending a bomb on crafting tools. Know more about the craft project here.
10. Cricut Carved Tree Artwork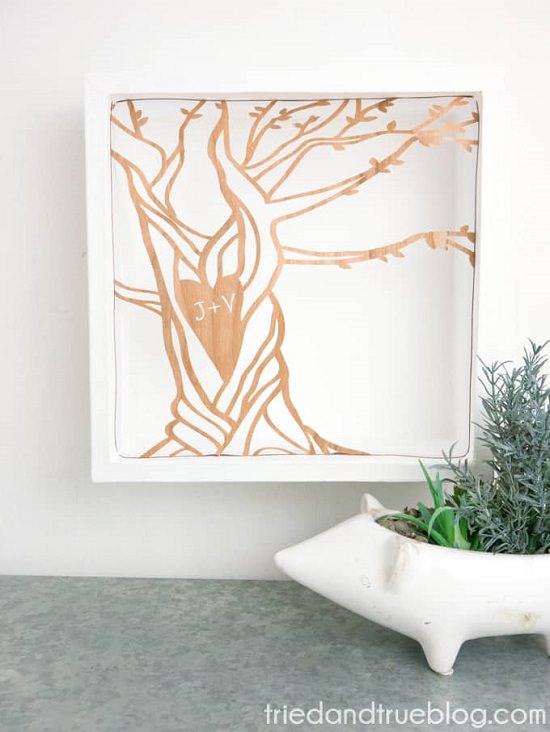 Feature this customized carved tree artwork as your centerpiece or create a unique design yourself! Furthermore, these artworks can be a great gift for friends, teachers, or family to show your gratitude. Learn how to make it here.
11. Cricut Desk Accessory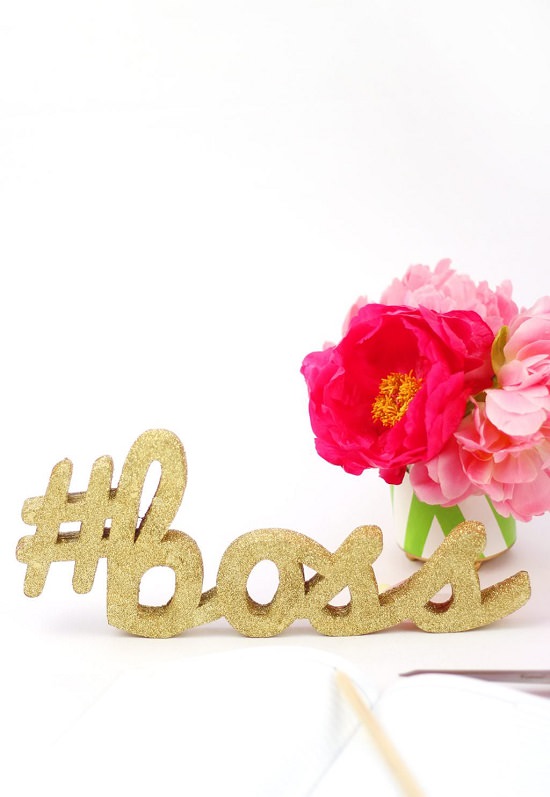 Create this boss desk accessory for your home office work desk or customize a fun accent for your kid's study table. Read this Cricut craft tutorial to know about the idea.
12. Cricut Quotes Décor
From that motivational quote to your favorite one liners, let's add words to your décor with Cricut maker and designs. Go through the video to know more.
13. DIY Cricut Labels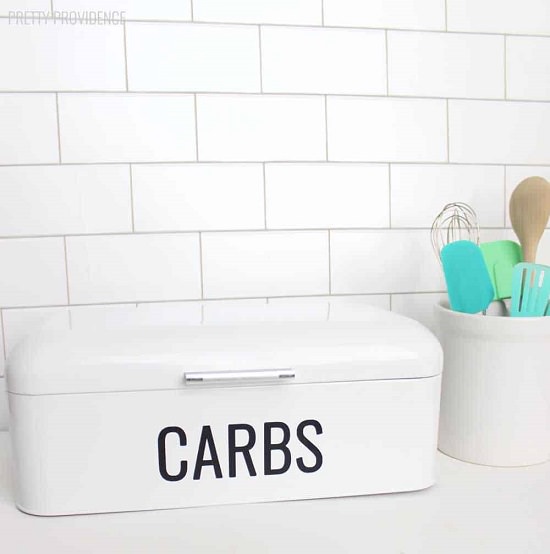 Label your storage boxes with a Cricut maker to sort and organize them in a neat way. Have a look at this DIY to create organizer labels for yourself!
14. DIY Cricut Table Runner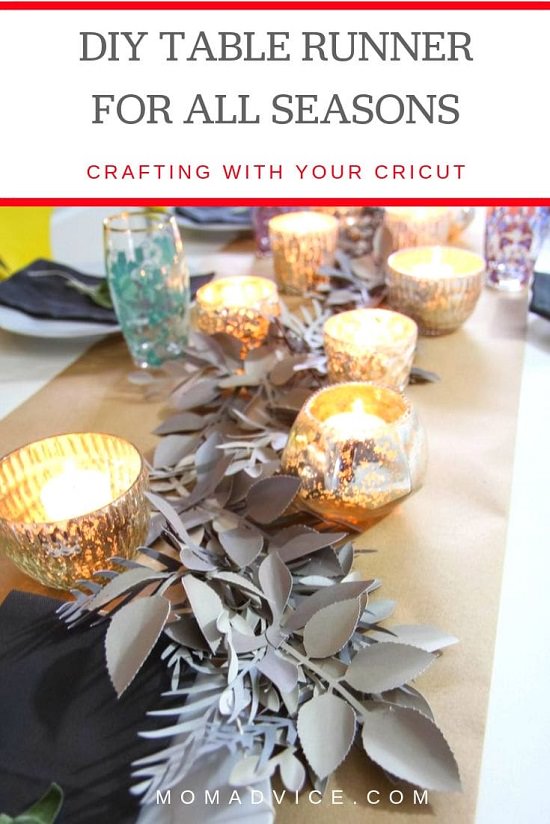 When it comes to home décor, nothing can beat the amazing paper crafted DIYs that can mimic expensive décor items. Start with a DIY table runner with some quick and easy steps as given right here.
15. Cricut Design Leather Pillow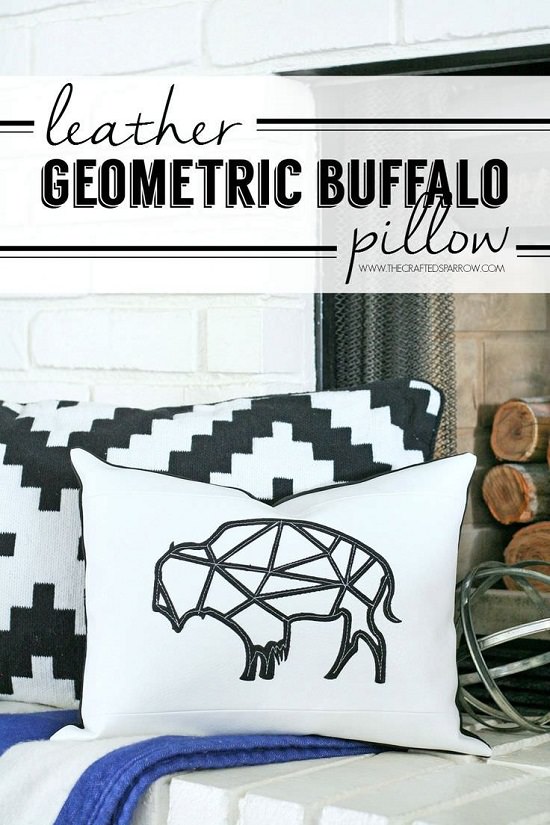 It is super easy to maintain a positive vibe in your home when you refresh the room décor every once in a while. And with such a trusty crafting tool, the possibilities are endless. DIY these leather geometric buffalo pillow here!
16. DIY Hanging Planters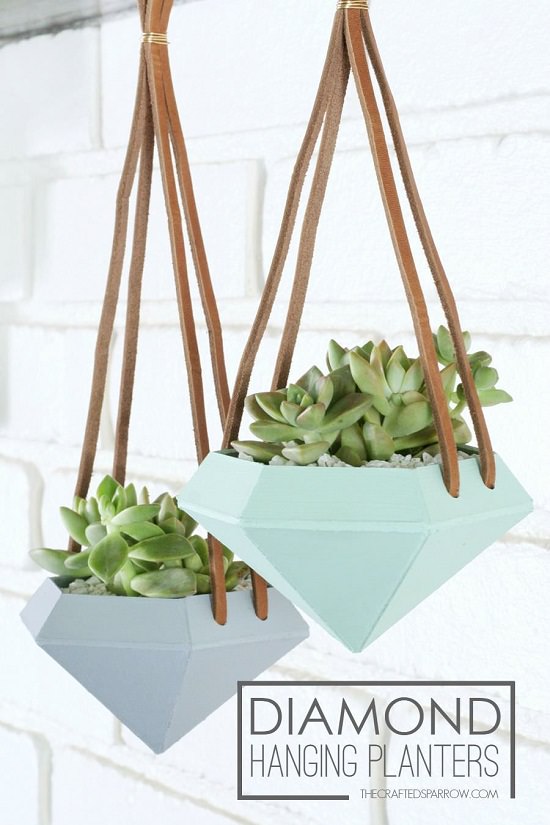 If you are a plant lover and would like to hang a few succulents here and there in the house, here is what you can do to make your own planter with a Cricut machine.
17. DIY Kitchen Towels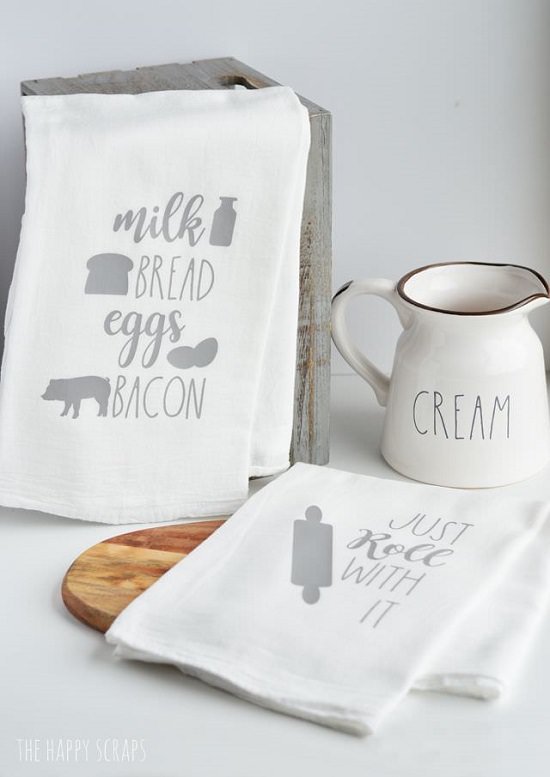 Try quirking up your kitchen setup with these kitchen towels and some innovative ideas of your own. Know how to pull off this Cricut craft here.
18. Cricut Woodcraft Ideas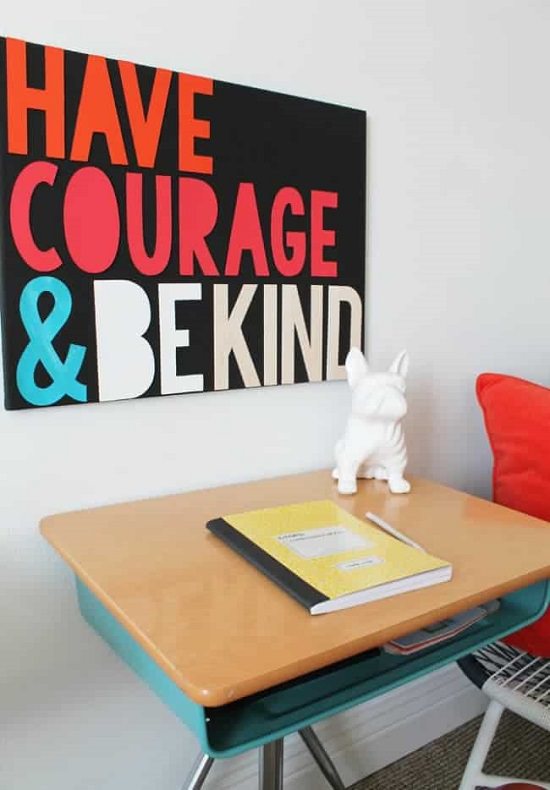 No need to spend on expensive wooden shapes when you can customize them at lower prices with Cricut explore air kit. Follow this DIY.
19. Scandinavian Inspired Artwork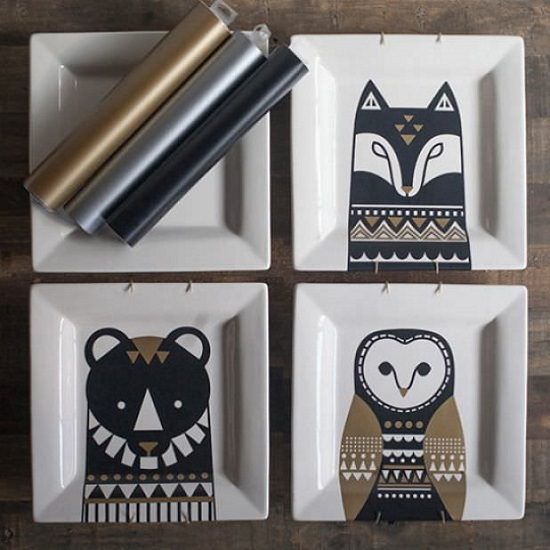 If minimalism is your thing, then these simple yet intricately Scandinavian design will definitely catch your eyes. Create some of these designs using the Cricut Explore Air and transform the vibe around.
20. DIY Cricut Wooden Sign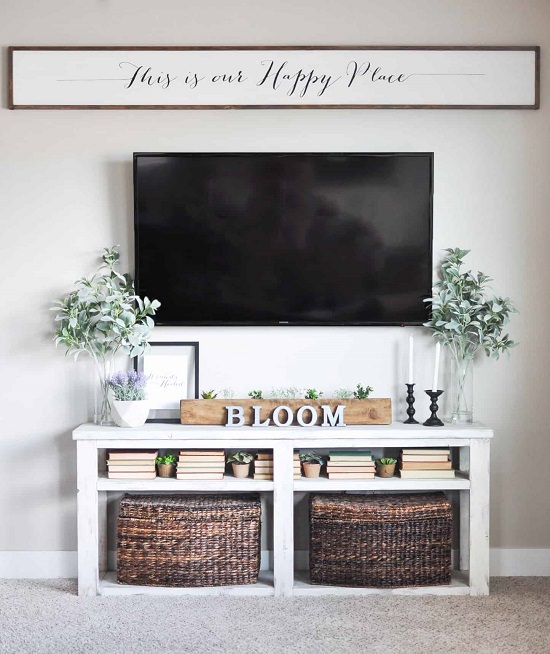 Got some words to add to the walls? Simply trust the Cricut Explore Air and follow the rest of the process guided here.
21. DIY Decorative Tray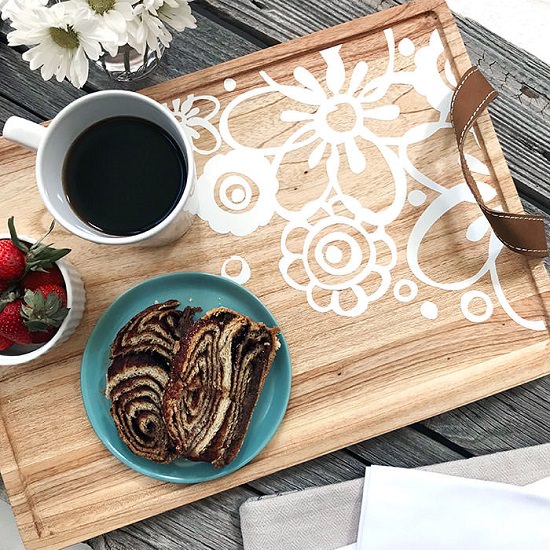 "Look at that?" – How about such compliments from your guests while you serve them snacks and beverages? Well, that is absolutely possible with quick and fun DIY vinyl cut accents. Read on and know how with this tutorial.
22. Cricut Decor Jar Candle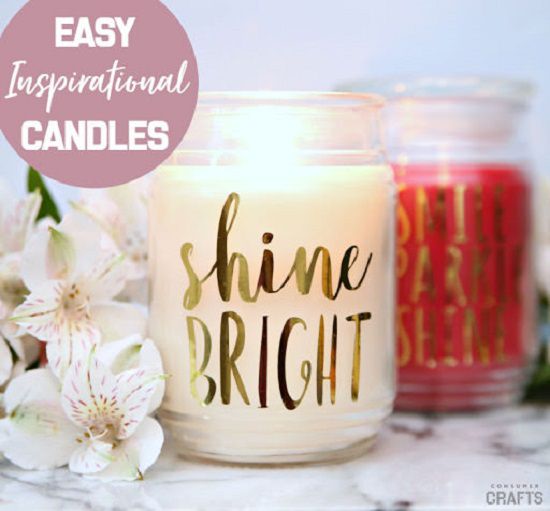 Does your basic Mason jar collection look dull with time? Here is the perfect trick to make them livelier than ever before. This is also an excellent way to create mason jars to gift to your loved ones. Get decorating with this inspirational idea.
23. Circut Paper Wall Hanging
Nothing looks as romantic as hanging feathers at your favorite corner of the house. Watch this video to learn how you can use a Cricut maker and create some of the brilliant nature-inspired décor items.
24. DIY Sign
Time to revamp the front of your house entrance or maybe the garden or maybe just the sitting room's walls! No matter where you want to place a sign board customized to your preferences, Cricut maker will help you make it to perfection.
25. DIY Floral Wooden Monogram Letters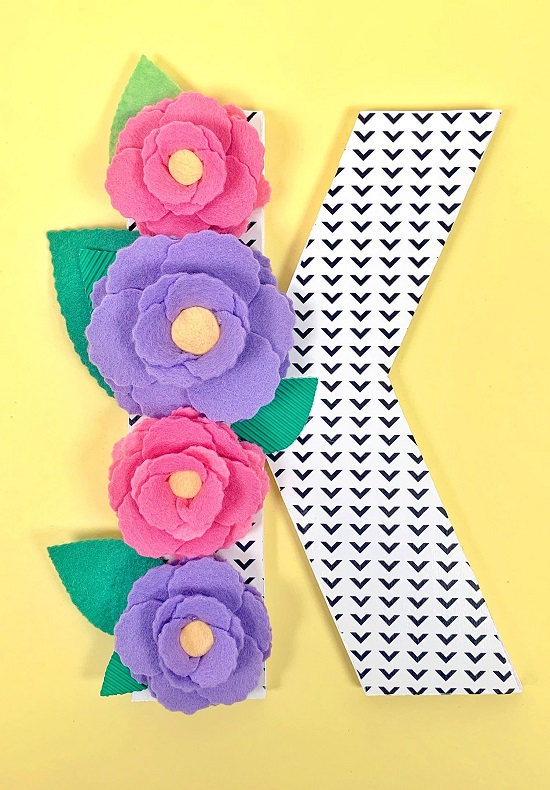 Be it your bachelorette or baby shower, the décor items to keep everything around pretty always burn a hole in the pocket. But with a Cricut machine, you are going to create some of those floral accents seamlessly and in your budget! Click here.
26. DIY Paper Succulents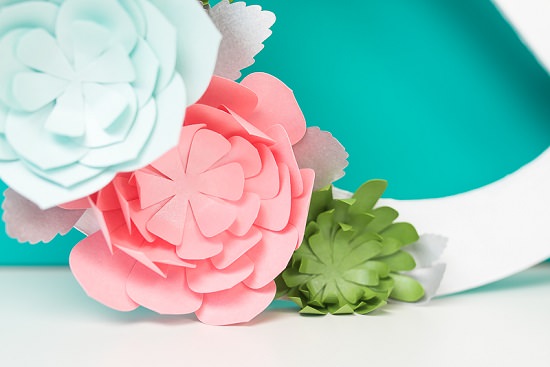 This article here is going to be your favorite because it has the easiest to-dos for DIY succulents. You are going to love these, especially if you are a fan of succulents and love to be surrounded by them, no matter real or handmade.
27. DIY Board Map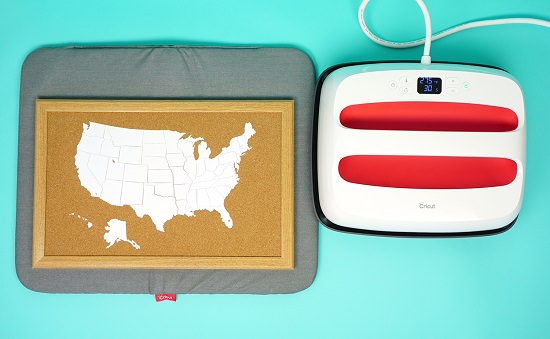 So many places to cover in your bucket list? Here is how you can make a travel map for your reference and as a reminder too.
28. Cricut Reusable Stensils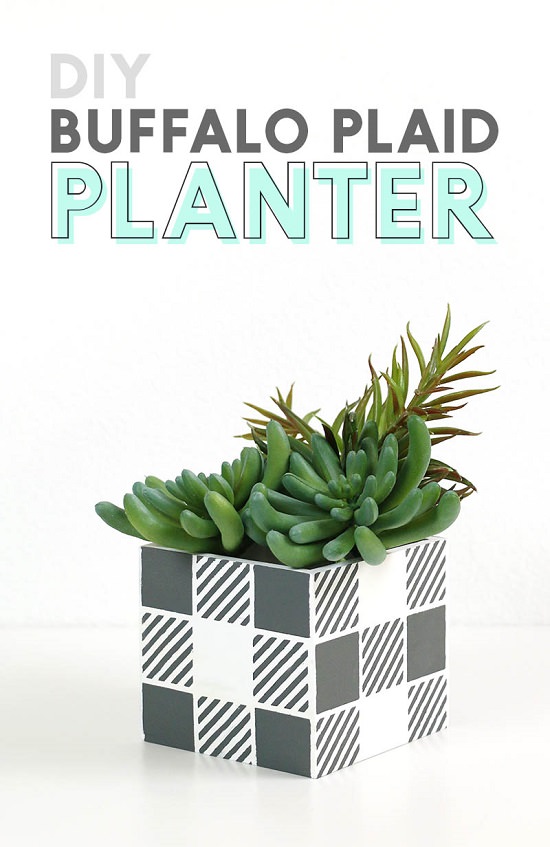 Plant lovers, rejoice! You do not need to splurge on the planters anymore. Take help from this article and create expensive looking planters at home!
29. DIY Flower Paper Pinwheels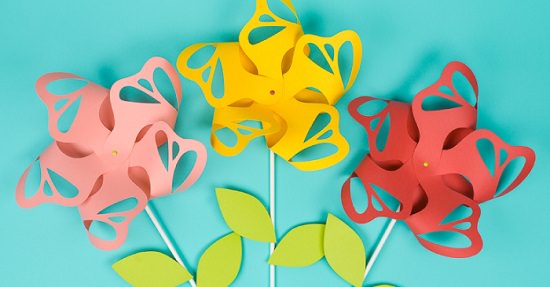 Give your kids super fun and cute pinwheels! Not only are these DIY pinwheels fun to make, but they are also a good way to spend some valuable time with your kids.
30. DIY Lampshade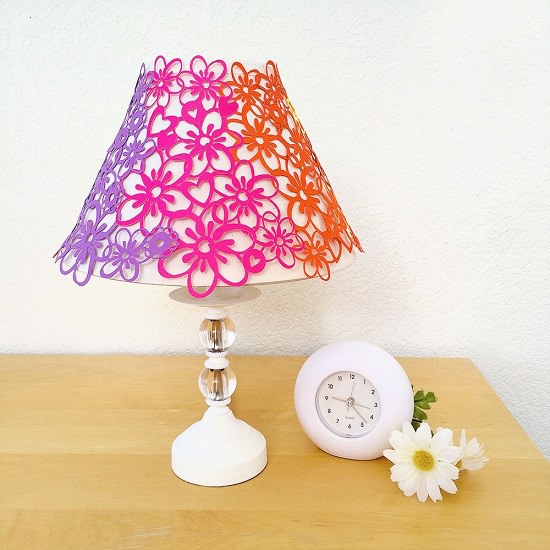 Want your room to be filled with dreamy shadow patterns? Here is how you can design and cut a lace to cover the bedside lamp and then magic will happen!
31. Baby Wall Decor with Cricut Pattern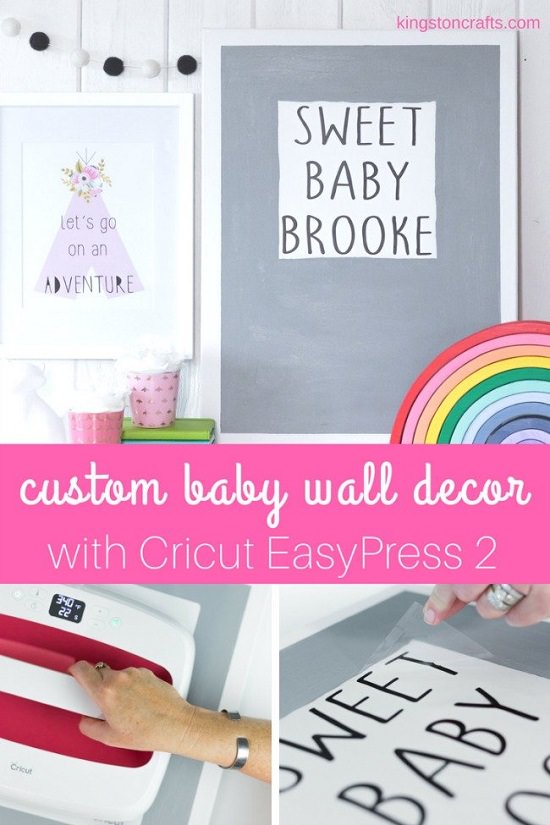 Doll up your baby's room with a few easy tricks. Learn how to make these décor accents here.
32. Cricut Decals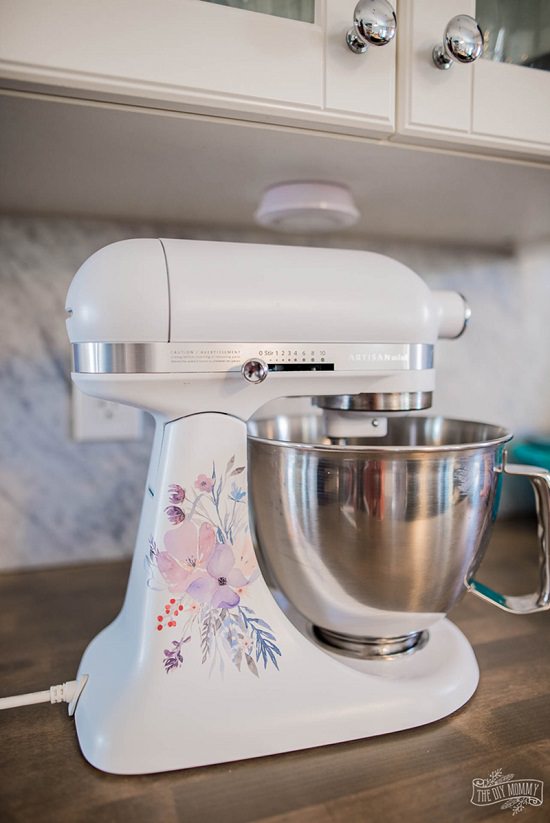 Pull out the artistic spirit in you and learn how to create a decal that will instantly personalize your things. A decal can also add more charm to your place! Learn how to make decals with a Cricut machine here.
33. Cricut Jade Strings
Everlasting strings of jade and a lively home – if this is how you would like to see your room, click here to learn the DIY.
34. DIY Cricut Mug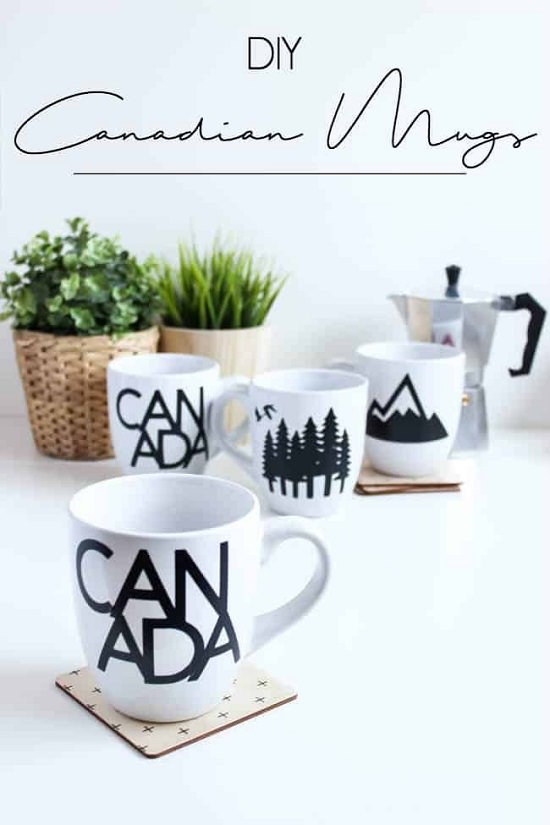 Coffee in a customized mug is always appreciated. So, head on to this DIY and learn the know-how of making one right away.
35. Cricut Personalized Pillow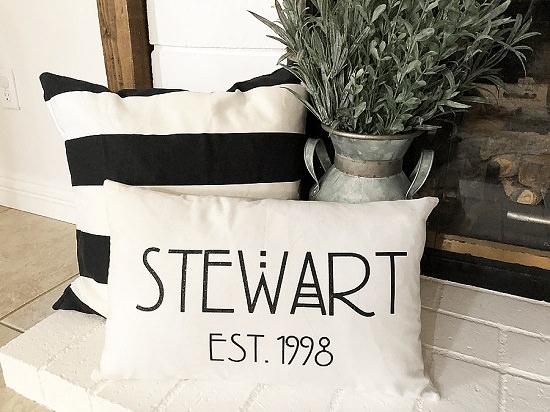 Your bed or couch would thank you for adding words to it with some DIY pillows. Explore how to add these excellent statement makers to your room here.
36. DIY Foil Quill Craft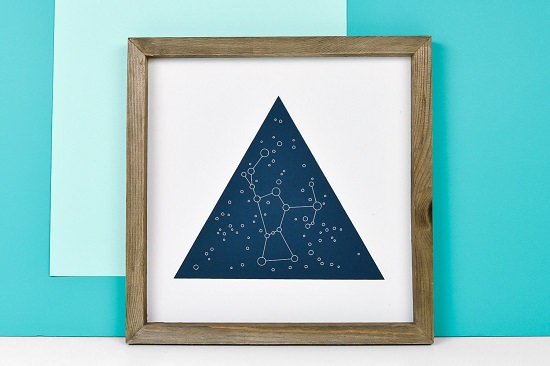 Space and galaxy are a distant and intriguing topic. Educate your kids about different galaxies and constellations by indulging them in this DIY.
37. Vinyl on Wood Craft Tips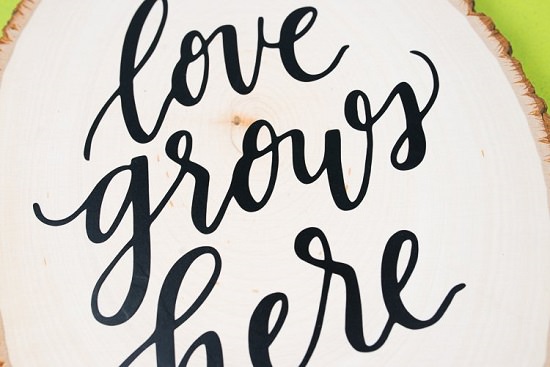 For the amazing artworks on wooden frames with a Cricut machine, you have to learn the tricks right here.
38. DIY Potted Felt Succulents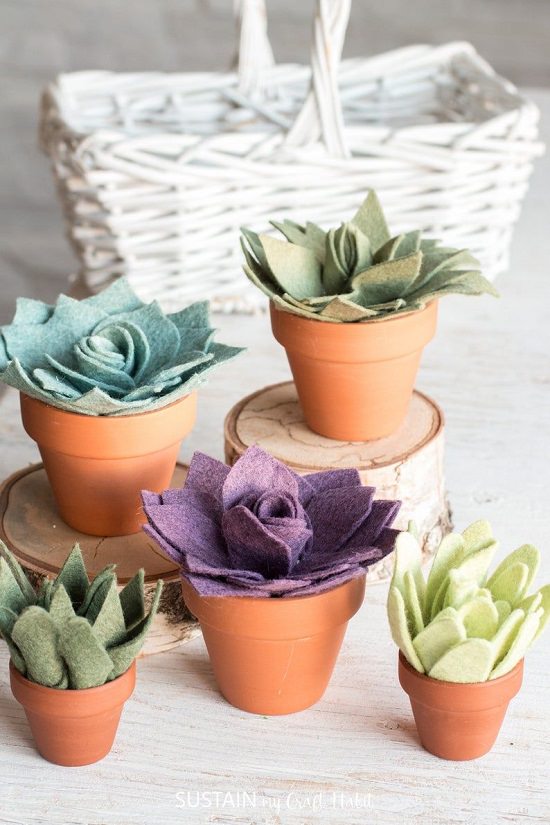 Keeping plants in your surrounding is a great way to praise nature. However, if you have a black thumb in planting, DIY these fake felt succulents here.
39. DIY Wood Sign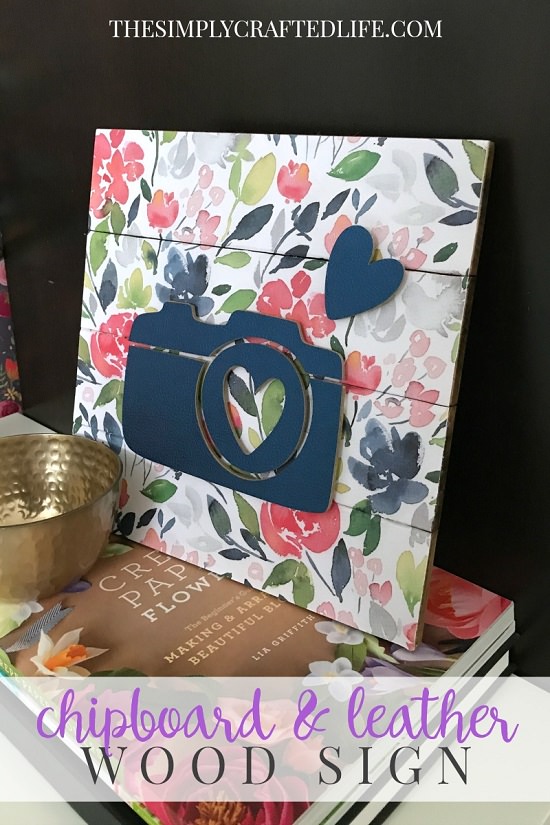 For all those arty décor ideas where you need to experiment with wood and leather together, read here. Also, know how to create the best wooden signs at home.
40. Wooden Wall Art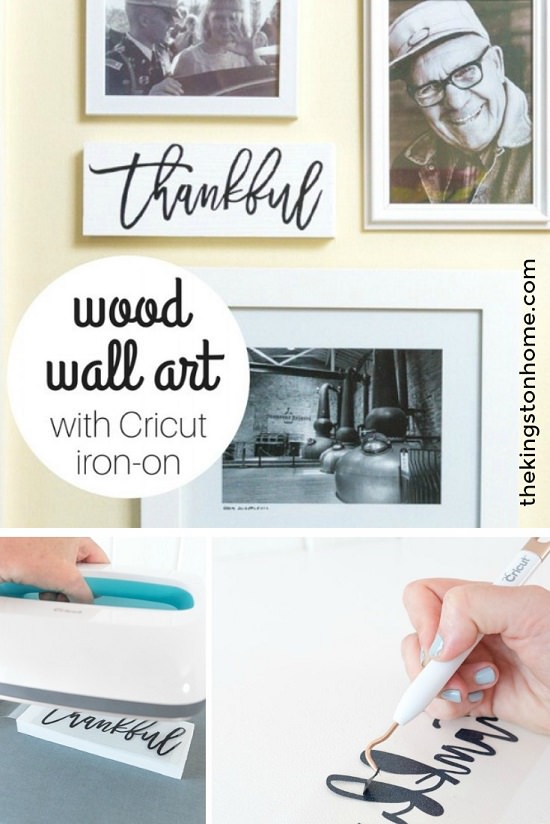 Collage walls are perfect when you want to revisit your happy days with just a glimpse. Not only do they look beautiful, but they also add a personal touch to your décor. Take out your Cricut machine and make this fabulous wall art.
41. Cricut Wild Rose Bundle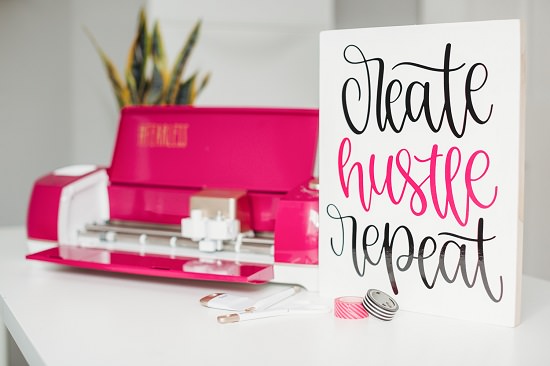 Wood can be a difficult base for you while crafting the vinyl home décor signs. Therefore, check out the tips and tricks here to make it super smooth for you here.
42. Cricut Macaroon Curtains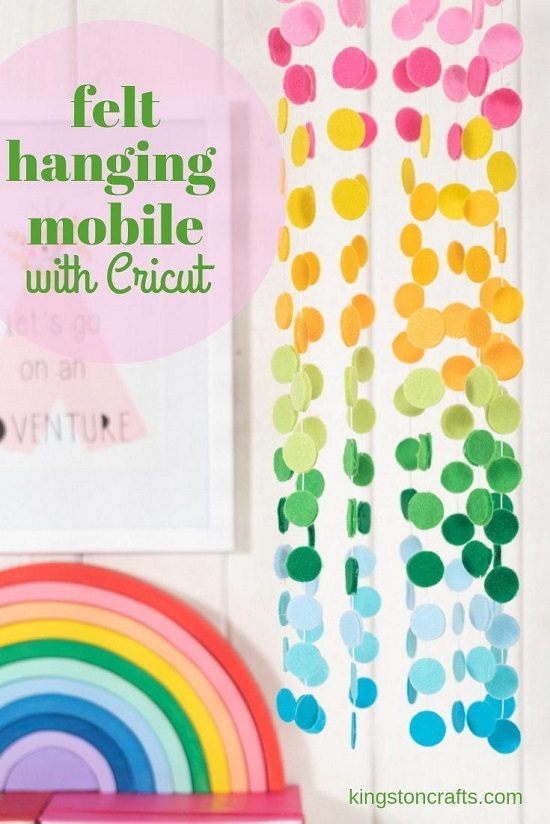 Hanging macaroons curtains or mobile rings – you choose the fun accents that you want to add to your home décor while learning the tips here. On second thoughts, these are also perfect for gifting, especially for little kids.
43. DIY sign Wreath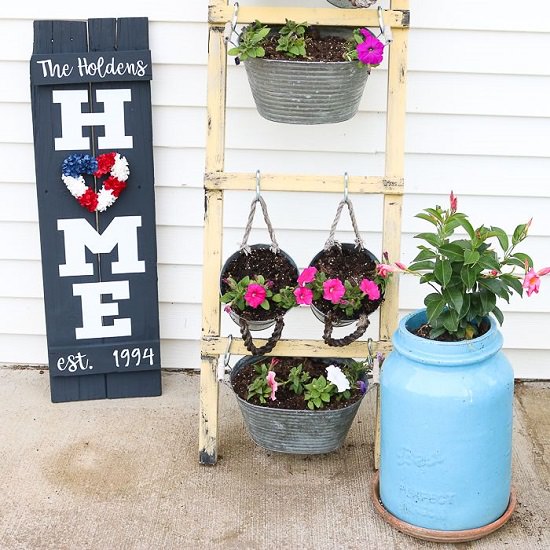 Home signs are definitely fun to do and when combined with a wreath, it can be a pretty addition to your door. Try the tutorial here to recreate yours.
44. Cricut Eyepress Craft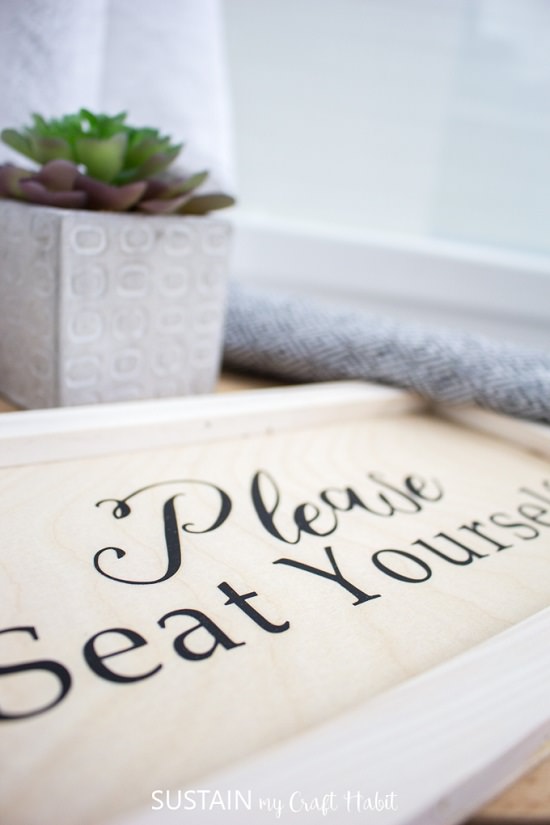 Bathroom renovation cannot feel complete without one or two fun quotes here and there. Let's add these fun quotes to the walls with this DIY idea.
45. DIY Cricut Kids Home Decor
Want your kids to love their rooms? Well, you have to create a wonderland for them then. Watch the video to take easiest and simplest steps. Also, learn the basics of creating fun accents for your room.
46. Five Crafty Ideas with Cricut Maker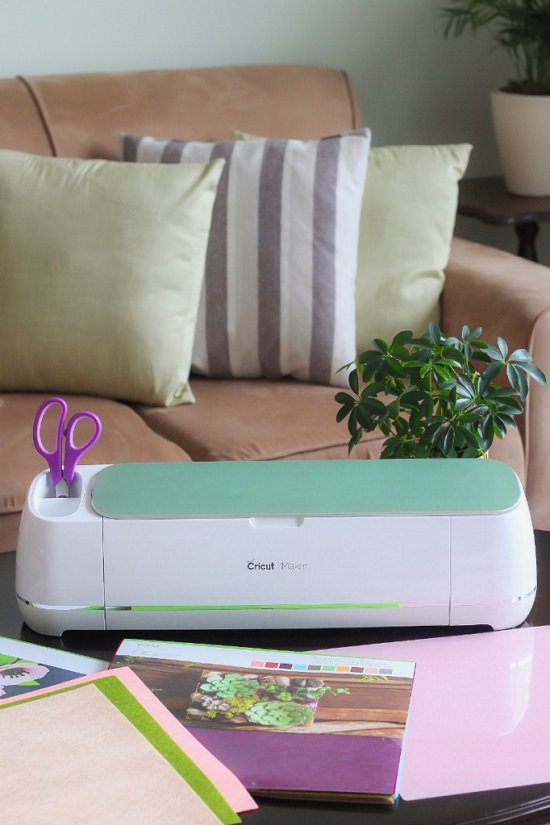 Still confused, as to why you need a Cricut Maker? Read on to know five more crafty ideas and fall for this machine before you even realize.
47. DIY No Soliciting Sign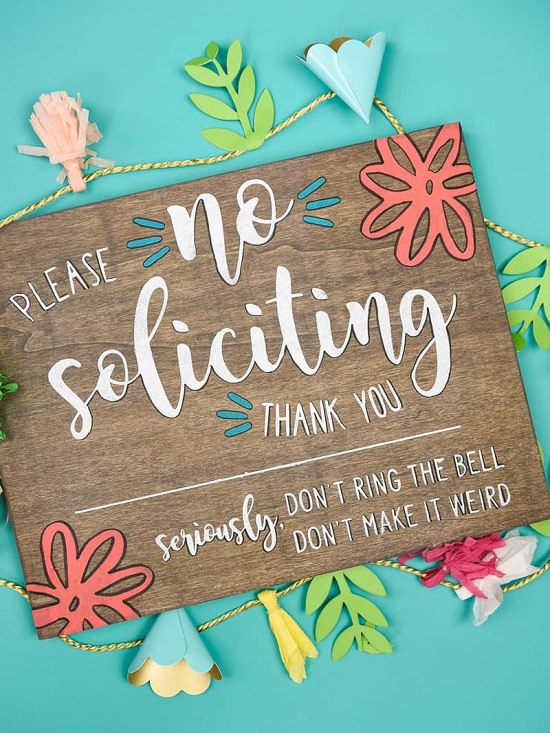 A DIY sign to keep the solicitors away! Another brilliant craft idea to create with a Cricut maker.
48. Welcome Sign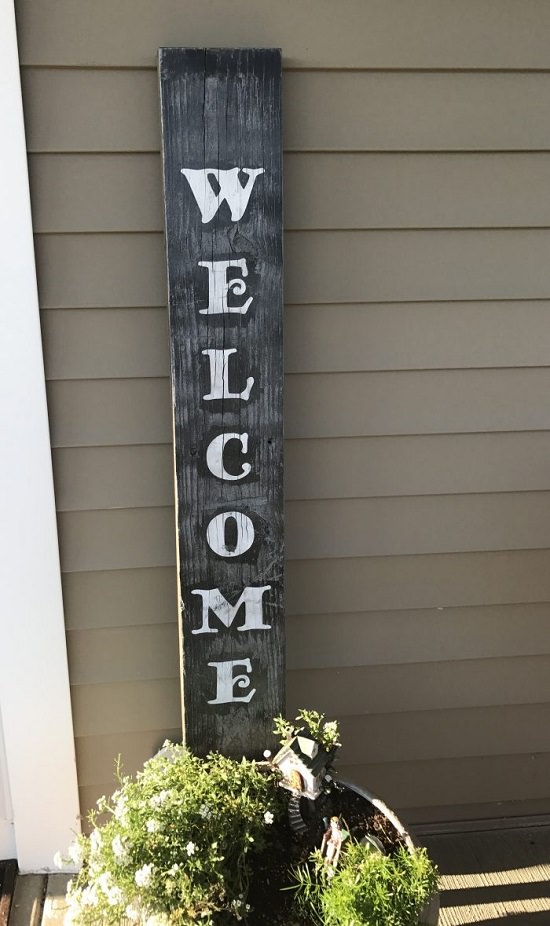 Before you open the door, let the guests feel that welcoming warmth with this perfect door side sign. Not only is this sign beautiful, but is easy to make too! Know how here.
49. Wooden Home Accents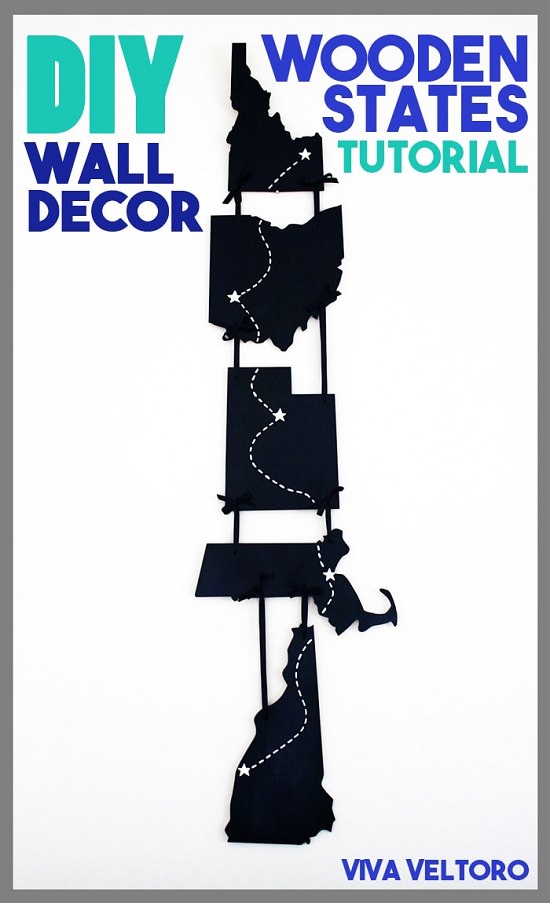 Here is how you can get all creative and make a wooden masterpiece. Instead of state maps, you can customize this wall decor with countries that you've visited or would love to visit someday.
50. DIY Fall Sign & New Font Installation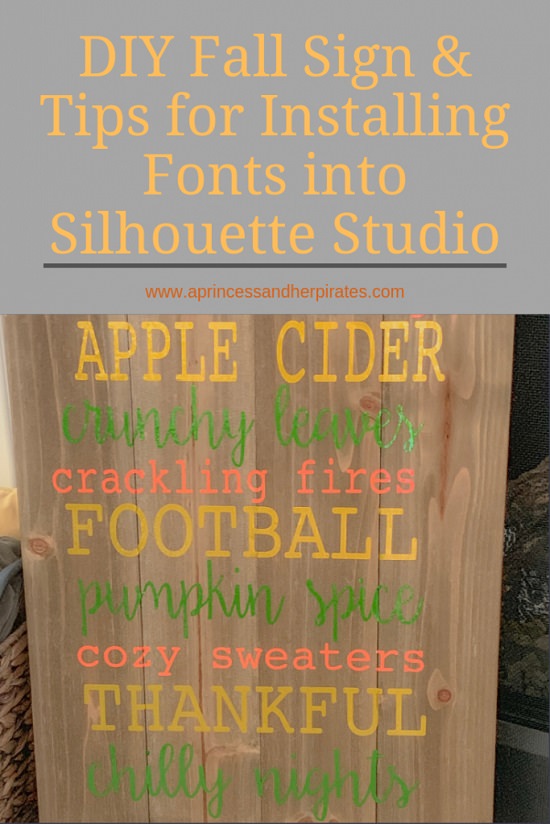 Your creativity should not be limited to fewer fonts. Here is how you can install more of those coolest fonts in the Silhouette Design software. Customize a fall sign here.
51. DIY Teacup Garden for Kids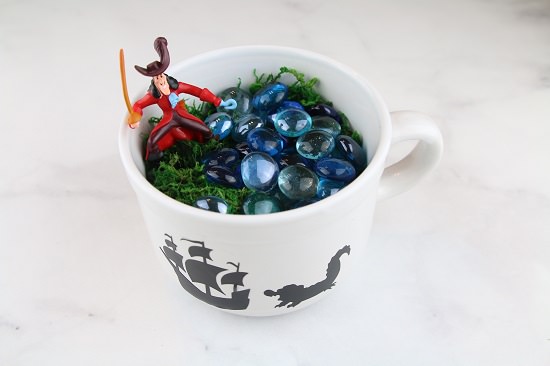 Make a fun and exciting teacup garden with your kid's favorite fictional character with this idea. This is a perfect way to teach your kids the importance of gardening and nature!
52. Mason Jar Tissue Holder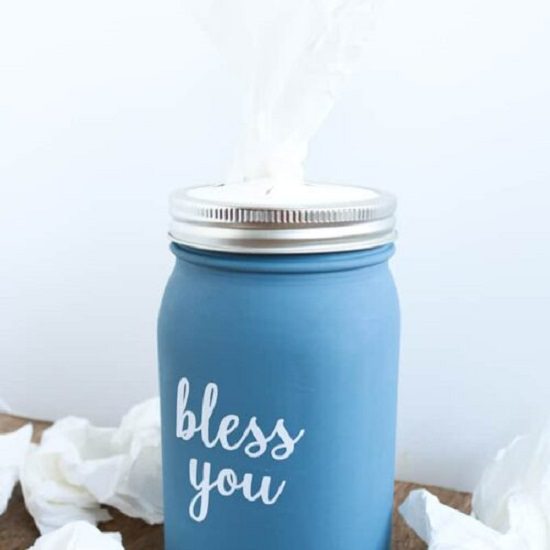 For all those tissue holding mason jars, here is what you can do to personalize them. This is a great way to adorn basic jars and holders.
53. DIY Rustic Wood Sign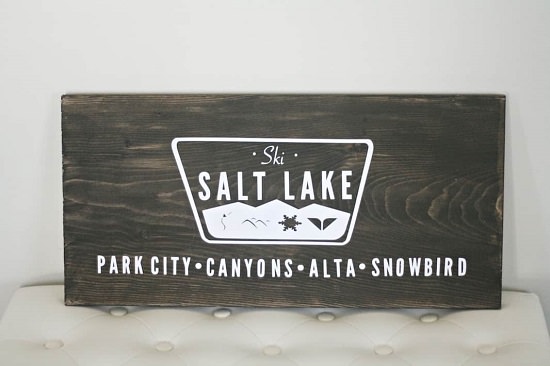 Three steps to follow and you'll get the perfect rustic wooden sign to decorate your surrounding. Look at this tutorial.
54. Cherry Blossom Flowers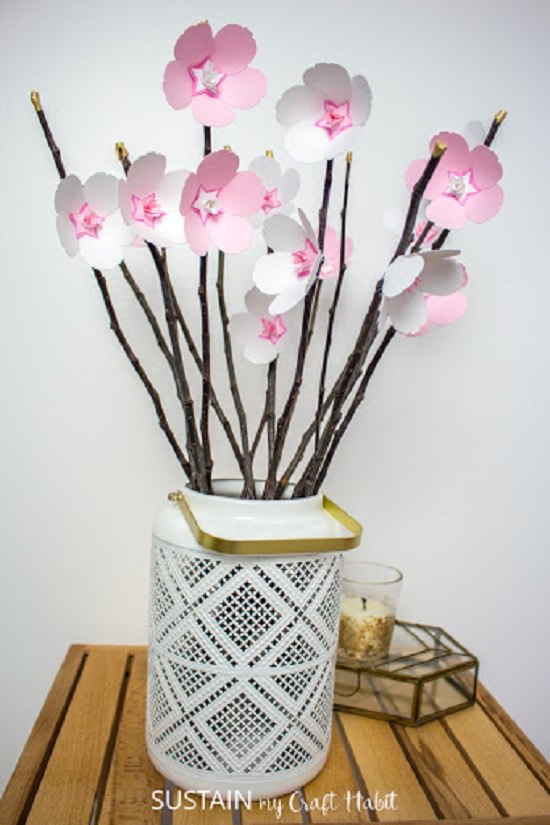 No real flower can be everlasting. Hence, here are the tips and tricks to create the ones that are meant to be there, forever. These Cricut craft flowers are an excellent option for gifting too.
55. DIY Bathroom Sign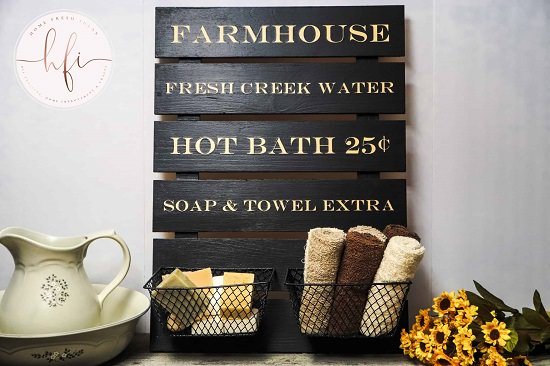 Do you want to be a little too instructive when it comes to organizing your bathroom space or any other place? Create a rustic and farmhouse style bathroom wood sign with this project.
56. Canvas Wall Hanging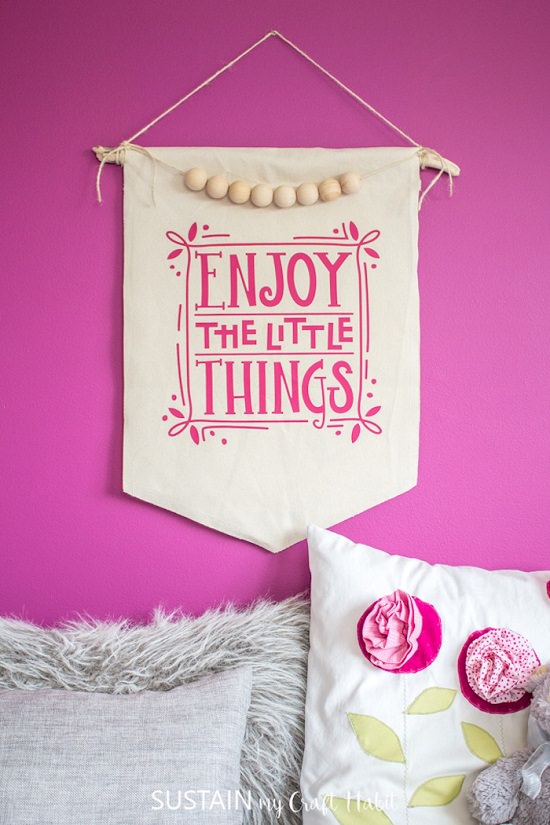 The simplest quotes or artworks can bring immense positive energy to your surroundings. Follow the same mantra and add positivity with this project.
57. Fall Home Décor
Know how to create the best of fall décor for your home or walls with this video. Get inspired to adorn your home with more personalized quotes.
58. Glass Etching with Cricut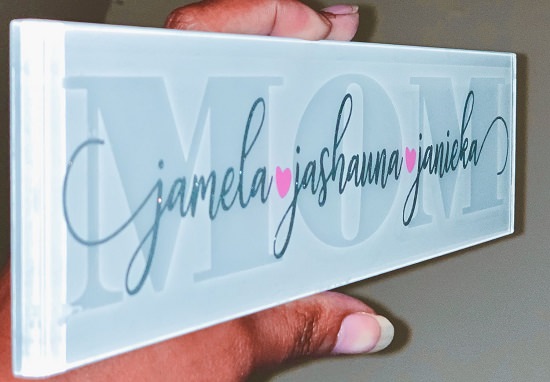 We have already covered wood projects with Cricut, this project is apt if you're looking for some glass etching with Cricut.
59. Cricut Quilt Tutorial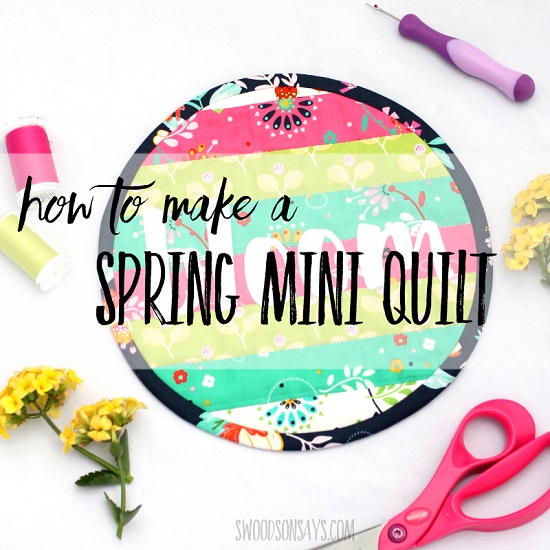 How about some quilting with Cricut? DIY this mini spring quilt with Cricut by following this easy step-by-step tutorial.
60. Doormat Stencils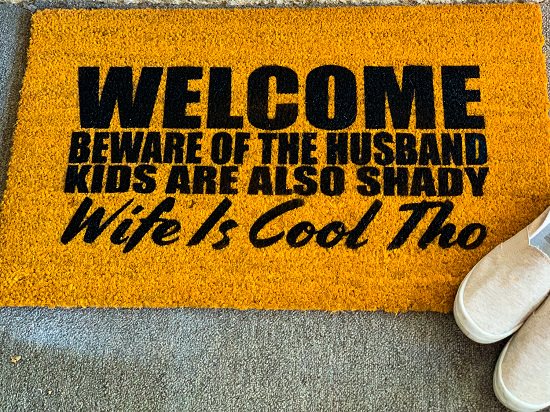 Customize your doormat with funny quotes or welcoming thoughts and give your guests a first impression right away! Try this project.
61. Doorbell Cover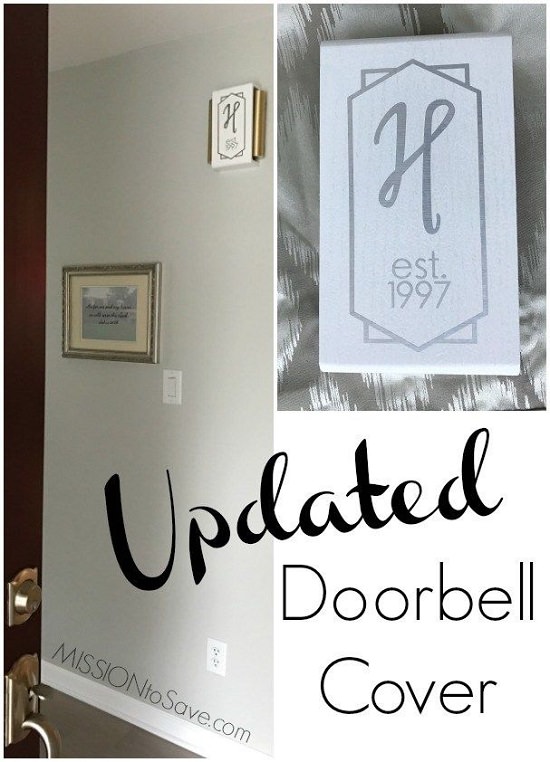 A customized doorbell cover not only protects it from damage but also looks neat and more welcoming. Make a customized and inexpensive doorbell cover here.
62. DIY Monogram Décor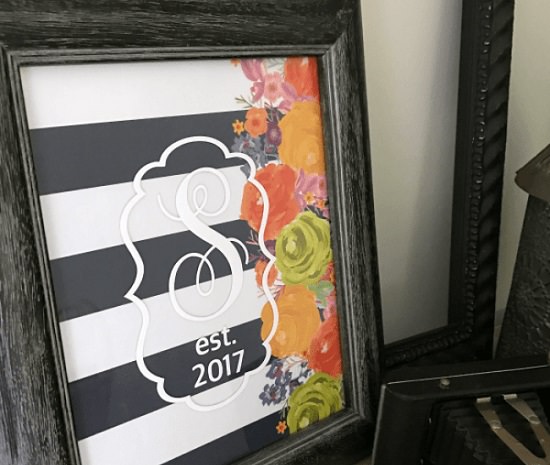 The monogrammed décor items are one of those classic gifts everyone prefers to have at the lamp side or on the book shelves. Try crafting a few with the tips and tricks given here.
63. Canvas Wall Art with Cricut Maker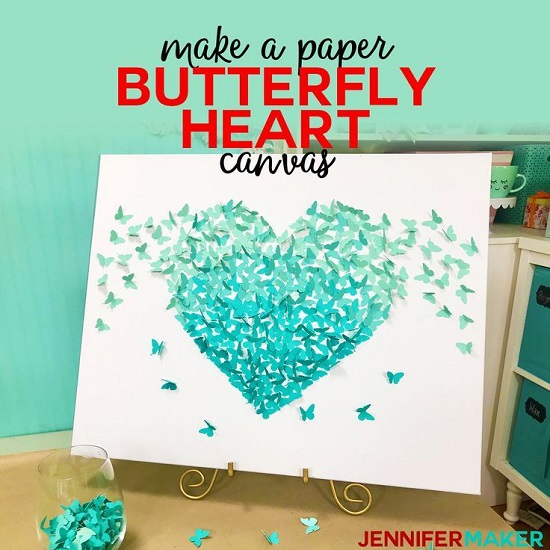 A pretty heart filled with prettier butterflies, romantic and dreamy! Create one for yourself following the steps here.
64. Printable Vinyl Silhouette Guide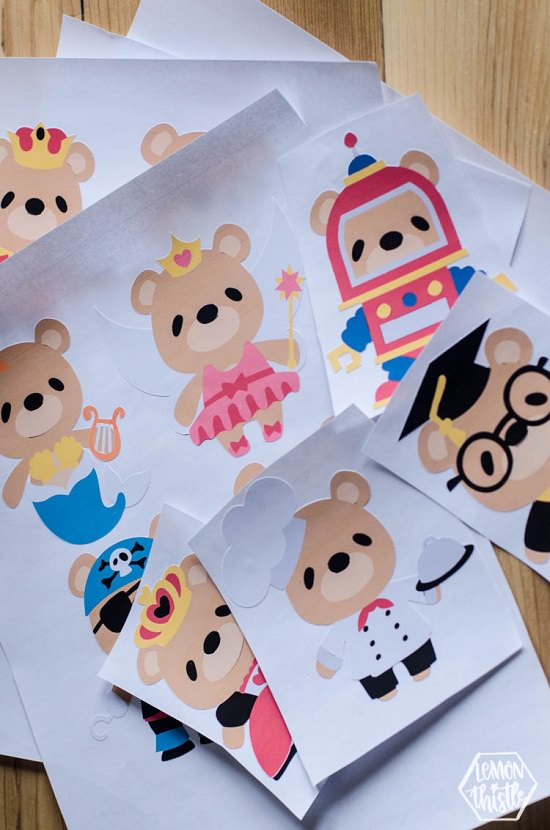 Learn more about printable vinyl silhouette vs. Cricut with this article. It will help you to work and understand the handling and cutting of printable vinyl better.
65. Cricut Vinyl on Upholstery Guide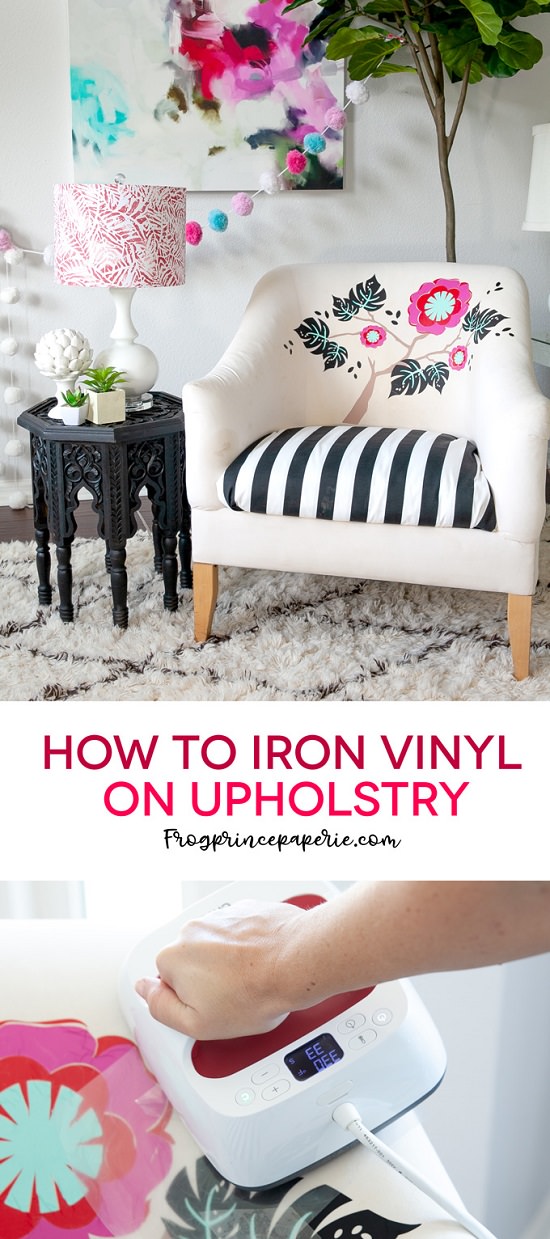 Upholstery art and Cricut art – combine these two and create your very own masterpiece. Not only will this DIY help you learn the craft, but it will help you get beautiful results as well.
66. Ink Transfer Sheets for Craft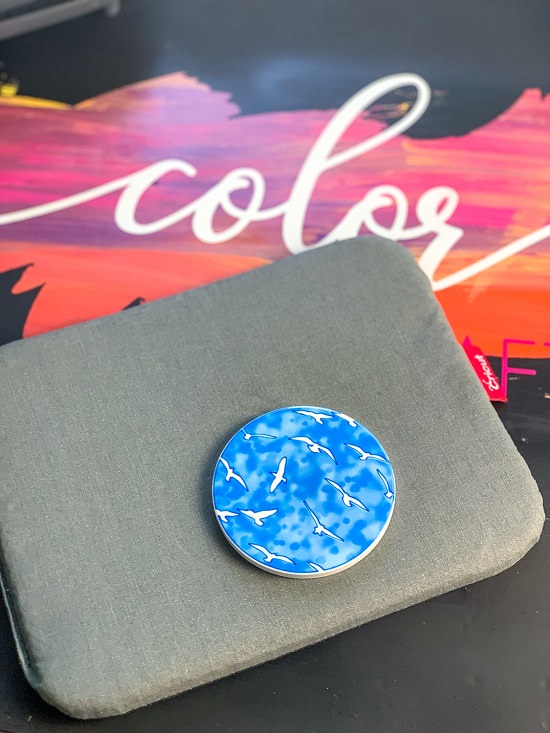 Imagine making multiple fun coasters with a little help of Cricut infusible ink transfer sheets and pens. Follow the craft here.
67. Cricut Craft Succulent Decor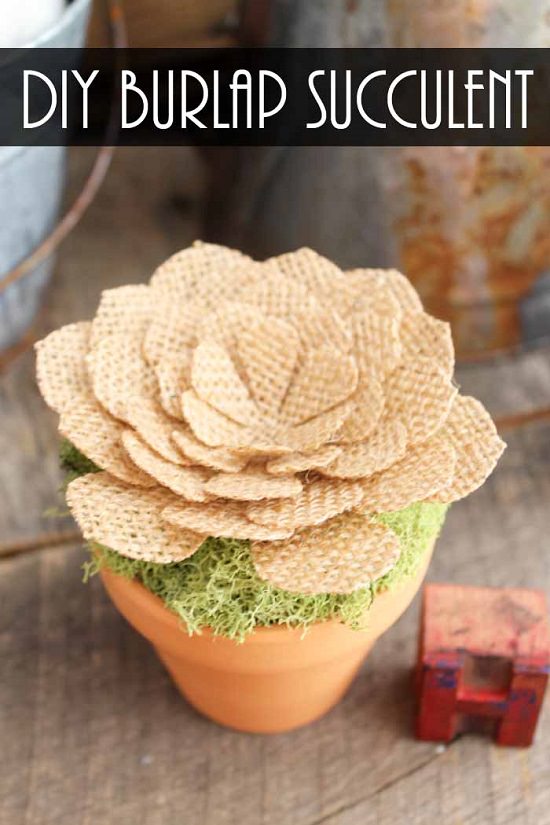 Craft some burlap succulents following these almost effortless tips and tricks here. This is helpful for people who are not into gardening yet love succulents.
68. DIY Cricut Craft Wall Art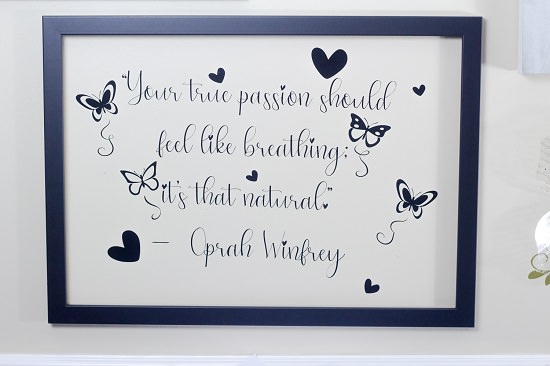 Another wall décor idea to inspire you and bring you the best home décor accents! Know more about this DIY here. Once you add some character to the walls around in your home, there is no way you can go back to plain, boring walls.
69. Table Stencil with Cricut Machine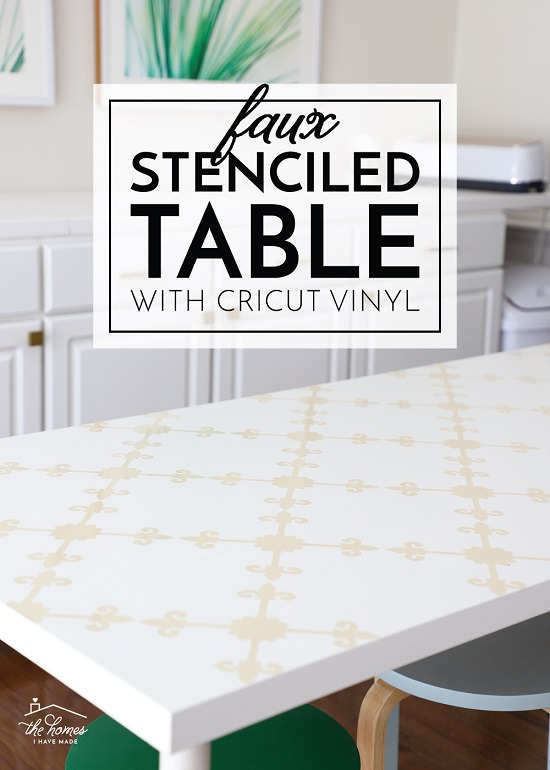 How about revamping an entire furniture with faux stenciled patterns? Another interesting way to add on to your furniture, know how to create these furniture stencils here.
70. Cricut Labels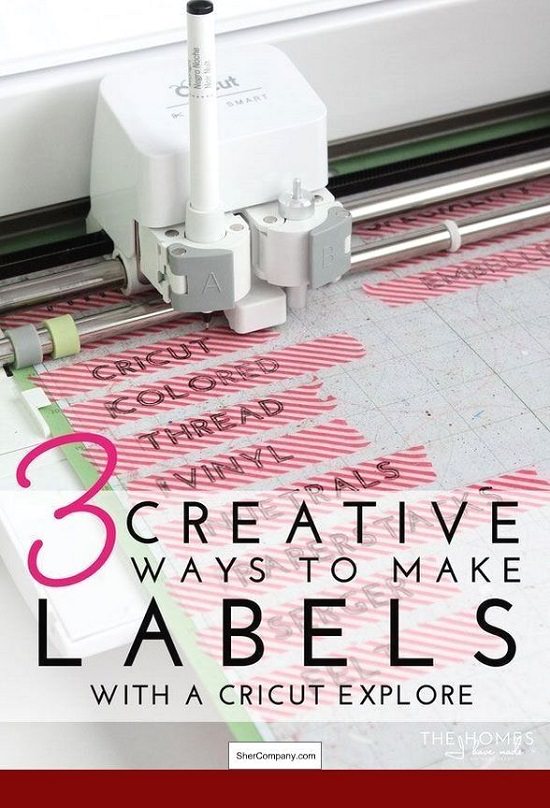 The more craft material you have, the more confusions they create in the house. Here is the perfect plan to handle them all by labeling them all using the Cricut explore.
We hope that these Cricut home decor ideas inspired you to DIY some unique and special masterpieces for your home!