There are endless ways of making slime and having a good time with it. Today we're listing seven of the most fun things to do with slime. Check them out!
Note: If you don't have a DIY slime yet, here are some cool recipes to check out.
1. Blow Bubbles
Making giant bubbles out of soap and water is a popular summer activity that every person has likely done at one point in their lives. But how many of them can say they ever made a slime bubble? Let's face it, slime makes everything even cooler! Adding slime to the bubbles formula will give you endless hours of fun.
All you need is some slime and a straw. When trying to make bubbles out of slime it is important to get the proper product. It will be easy to make bubbles with a thin slime, however a thicker slime will be more resilient to stretches and pops. If you still face problems at making the bubbles, add some drops of dishwashing liquid to get the bubbling started!
You can make a DIY slime at home with
Elmer's White Glue
Food Coloring
Put all the ingredients in a bowl and keep stirring. Start by adding elmer's glue to the bowl and add little squirts of liquid starch. There is no correct amount of liquid starch to pour, however, once you see the glue leaving the sides of the bowl, stop adding liquid starch. Next, add a little bit of food coloring and mix well. Once you have your slime, you are ready for some fun time. Grab the nearest straw, stick it in the slime and get to blowing!
2. Slime Art
Even if you are not the best artist around, painting on your slime does not require a lot of skill. Due to the soft nature and gooey texture, it will be satisfying to draw or paint on a slime. White, transparent or light-colored slimes are the best choices for this type of activity.
Once you are done with your drawing you can stretch it out and see your art turn into funny different forms. Finally, when you are ready to start afresh, wipe your slime with a tissue, or simply fold your slime until that drawing disappeares. Now, go grab yourself another set of colorful markers and start drawing your next masterpiece.
3. Scented Slime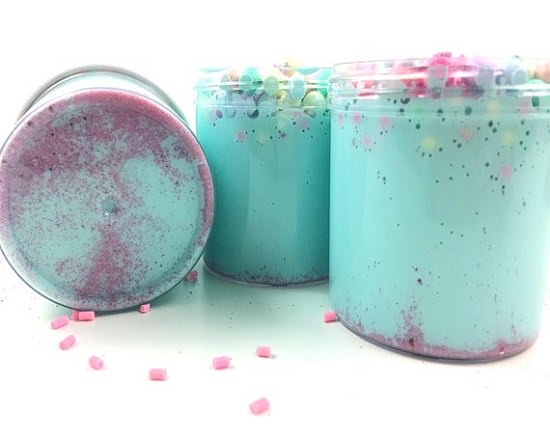 Everyone loves a good scented candle. So why not make scented slimes? Smelly slimes are fun to make and have around the house. For this project, you will need a large slime that you can separate into many small sludges.
Once you have split up your slime into small parts, it is time to start adding some scents. Get creative! You can aquire the scent from your favorite perfume, essential oils, or even shampoo. Put on your rubber gloves and start adding a few drops of the scent on the slime. Like all the other fun things to do with slime, experimenting is the key to awesomeness! You might as well come up with a sweet new scent. Playing with smelly slimes is an enjoyable activity as they are probably gonna leave your house (and hands) smelling fresh and pleasant.
4. Stress Ball Slime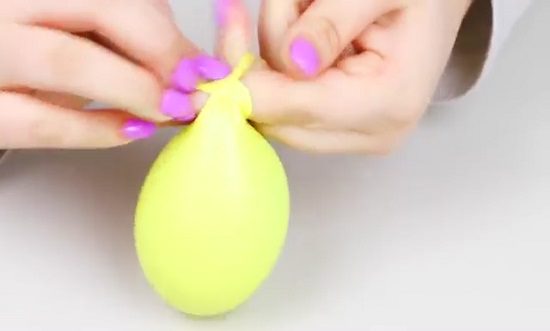 It's one of the most practical and fun things to do with slime. If the regular stress ball is not working for you, add some slime! For this one, you will simply need a slime, a plastic bottle, and a balloon. Take the plastic bottle and cut it in half. The upper part will act as a funnel where you ccan attach your balloon through the opening. Now, carefully place your slime on the funnel and push it into the balloon. Once done, take out the funnel and tie it tightly.
You will end up with the perfect stress reliever, even more entertaining than a regular stress ball. The soft surface of the balloon will make it satisfying to fidget with and flexible enough to put it in your bag and carry it around. It's the same as playing with a regular slime, but the balloon makes the experience mess-free and even more enjoyable.
5. Alphabet Slime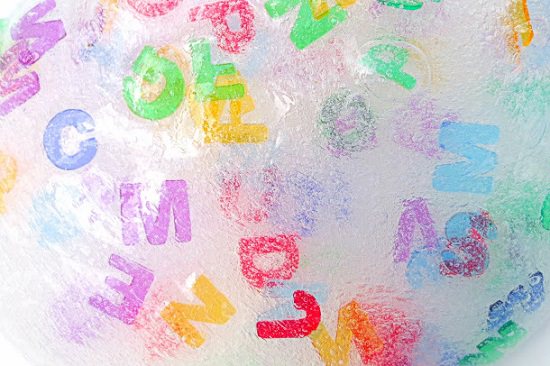 No one is too young to start playing with slimes, thus, we have an activity for the youngling as well. For this project, you need to collect small letters from the alphabet from magnets or scrabble pieces. Take your slime and your letter collection, place them in a bowl and start combining. Once done, drop the slimy sentences on a tabletop surface and call over your child. This activity is suitable for kids, as it is both fun and interactive. You can even tutor them to start spelling through this slime idea.
6. Sculpting Slime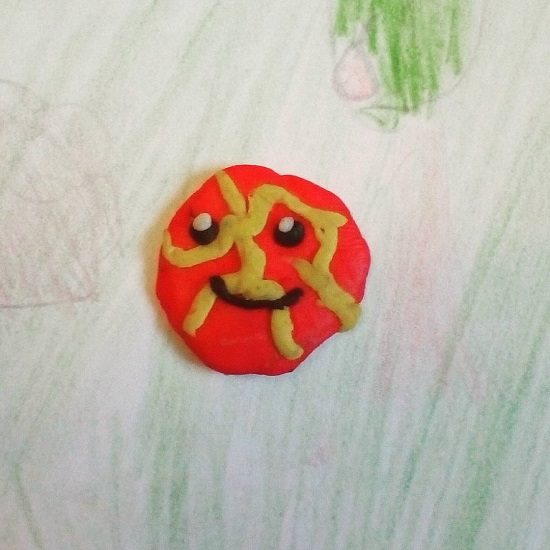 Do not be left with the wrong impression, slime can be fun even by itself. Sculpting comes naturally to us, as the first thing everyone does when grabbing a slime is to twist and squish it. This is one of the coolest slime activities, as there are no rules to follow. Creativity is the boundary here. So, make sure to grab the thickest slime possible in order to preserve the shapes you come up with. Possibilities are endless – wild animals, awesome cars, pretty landscapes or even a cat. Exercising the creative thinking regularly will expand the artistic abilities, and is lots of fun.
7. Giant Slime Air Balloon
Making a giant slime air balloon is not for the newbies, as it requires at least two slime enthusiasts. The activity is probably the most entertaining thing you can do with the slime, so the effort will be worth it.
For this to work, you need a lot of slime. Once you put all the slime you have in one place, make sure there is enough space for at least two people to grab and hold it. Lift the slime in the air together and start raising it up and putting it down swiftly. If you are coordinated enough with your partner-in-slime, the goo will begin to expand.
As it becomes thinner, you will notice that the stretchiness will result in an awesome air balloon. When you determine that the shape is large enough or the slime looks like it is about to pop, quickly put it on the ground carefully, as to not rip it yourself. If done correctly, you will now have yourself a large slime dome. Not only does it look awesome, but popping it afterward is going to be the highlight of your slimy day.