Below are 5 ways to DIY cuticle oil with flowers to give your nails a much deserved routine care, which will nourish them for good!
Cuticle oil is a moisturizing product used for special care of your nails and cuticles. It is commonly made from vegetable oils and is rich in nutrients and vitamins providing complete nourishment to your nails. Using cuticle oil can restore the health of your nails, improves circulation, can help in getting rid of brittle and chipped nails, and improve the overall appearance. Find below 6 ways to DIY cuticle oil with flowers at home.
1. DIY Flowered Oil
This DIY tutorial shows how you can make cuticle oil using dried flowers and edible coconut oil. Apply the oil regularly for healthier nails. Coconut oil is especially beneficial for brittle and cracked nails and can give a smooth finish to your nails.
2. Olive Oil
If you want your nails to grow, try this homemade cuticle oil made with olive oil. It is a natural source of Vitamin E which helps in nail growth. It improves circulation, which ultimately keeps your nails healthy. You can add either dried rose or lavender depending on your preference.
3. DIY Cuticle Oil
If you are feeling lazy, but still need a floral cuticle oil, this DIY is a smart way of making one. Using a store-bought cuticle oil, you can refresh the look by adding some dried flowers to it. This way you do not have to go on the hustle for finding the right ingredients and still have a floral cuticle oil.
4. Jojoba Oil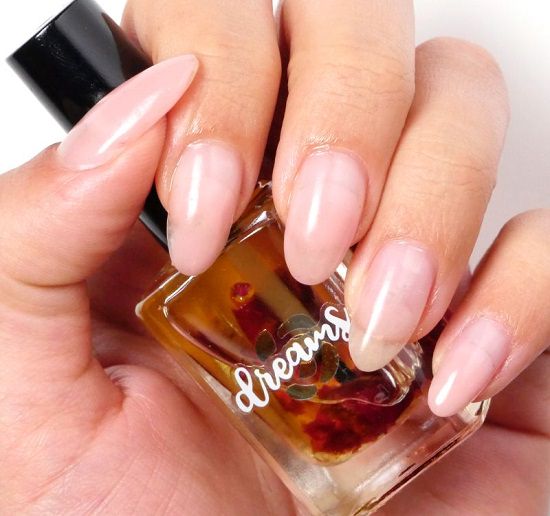 Another popular choice of carrier oil for cuticles is Jojoba oil. This DIY tutorial shows a step-by-step guide on how you can create a floral cuticle oil using jojoba oil as the main carrier. Jojoba can repair the collagen damage in the nail beds and hence promotes, stronger healthy nails.
5. Cuticle Oil Blend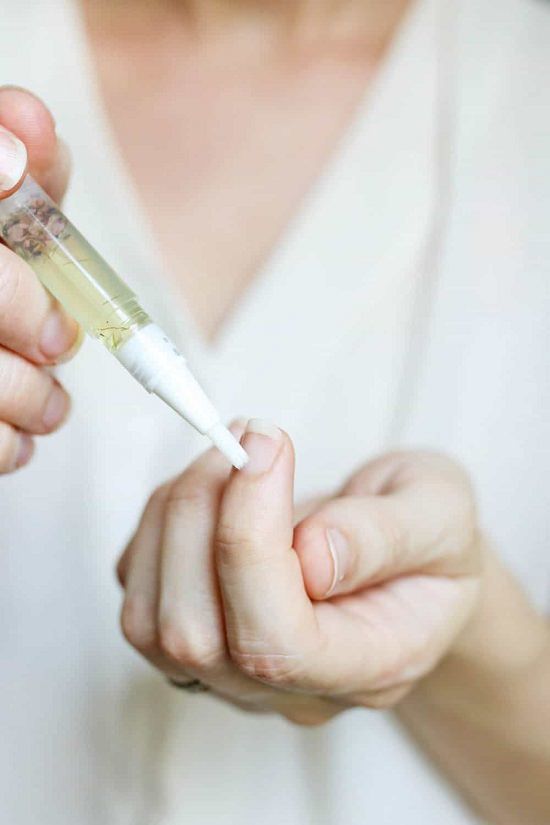 Since there are so many options available and various combinations of oils can be used for cuticles, this blog explains which essential oils and carrier oils are useful. It shows how you can create a perfect blend of these and make an all-in-one cuticle oil for stronger healthier nails.
Try out any of these DIY cuticle oil recipes to nourish your nails at home without going to an expensive parlor. You can try different combinations of flowers and carrier or essential oils to suit your purpose.