Homemade bath salts recipes are a perfect choice for thorough cleansing and exfoliating. Plus, these bath salt recipes come in therapeutic use too.
The best thing about homemade bath salts recipes is that they are very pocket friendly and you have the full control over the quality and ingredients used in it.
1. Floral Bath Salts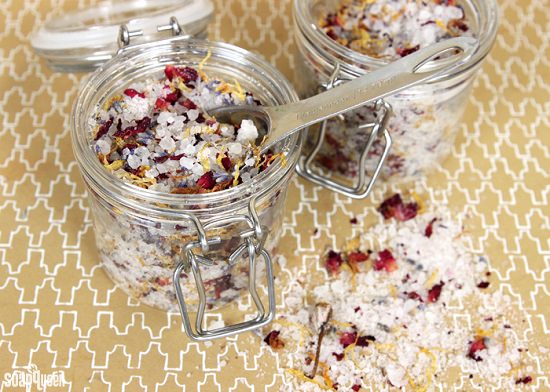 A luxurious blend of orange blossom and lavender, this relaxing bath salt makes you feel like you're showering in a woodland waterfall. We got inspired by this post.
2. Cinnamon Bath Salts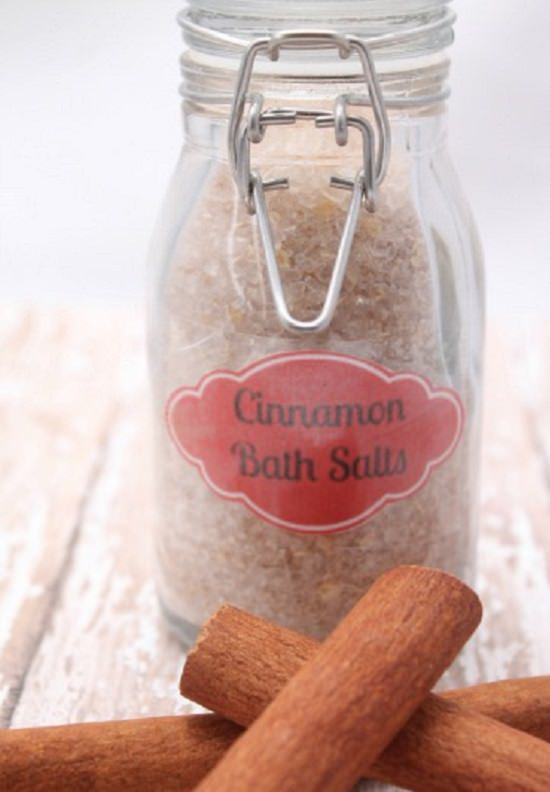 With all the stress of work and personal engagements, you could definitely use a hot tub soak while being immersed in the dreamy smell of cinnamon. Know more here.
3. Soap Coloring Bath Salts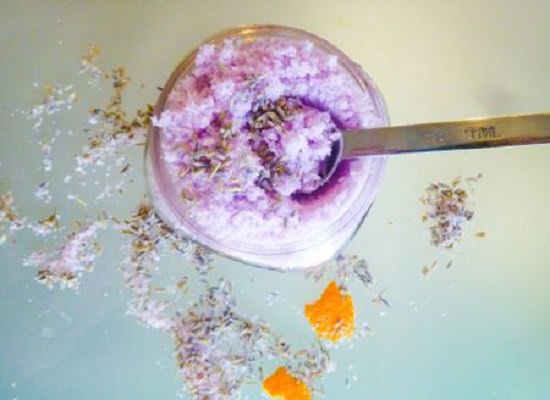 When you want some healing downtime at home, these lavender and citrus-scented bath salts offer a quick and easy solution. Here are the instructions.
4. Scented Bath Salts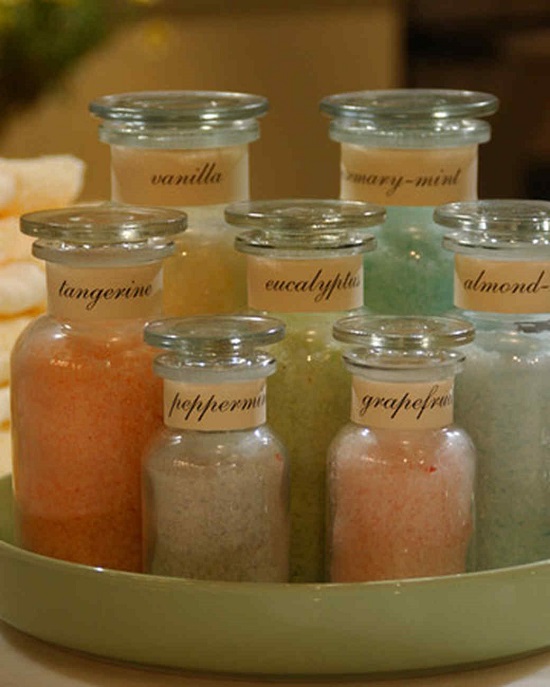 The only thing that beats a hot bath is a hot bath with mildly scented and invigorating bath salts. Visit MarthaStewart for the instructions.
5. Homemade Bath Salts Recipes – Coconut Lime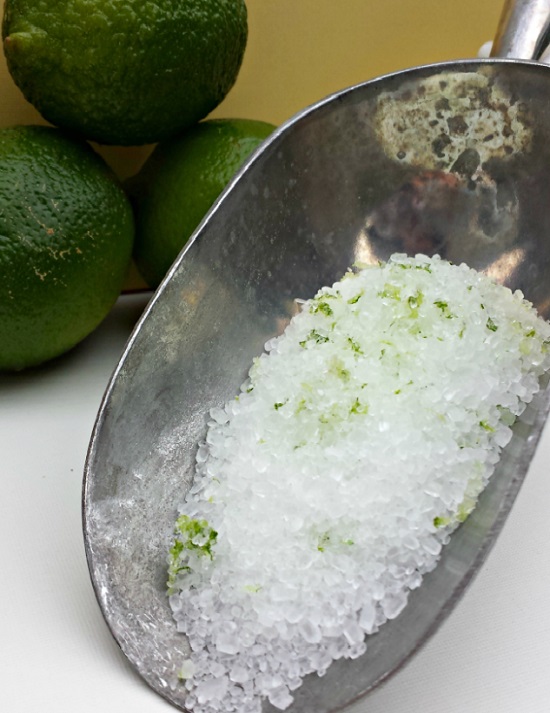 Combining the scents of lime and coconut, this tropical-inspired bath salt helps you escape into a dreamy island while soaking in the bathtub. Here's the DIY!
6. DIY Chocolate Bath Salts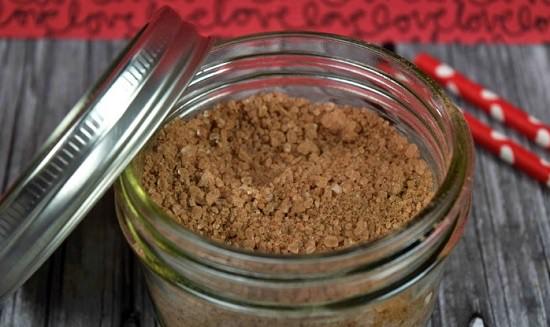 Besides the delightful smell of cocoa, this chocolate bath salt gently exfoliates skin, and soothes tired muscles, making your skin feel good as new. Get more details here.
7. Therapeutic Bath Salts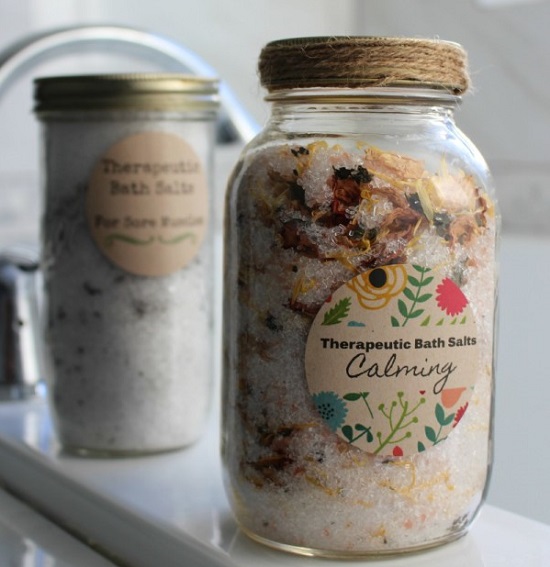 Therapeutic bath salts create a relaxing atmosphere as they blend into the tub, healing sore muscles by the time you complete your bath. To know more, click here.
8. DIY Herbal Bath Salts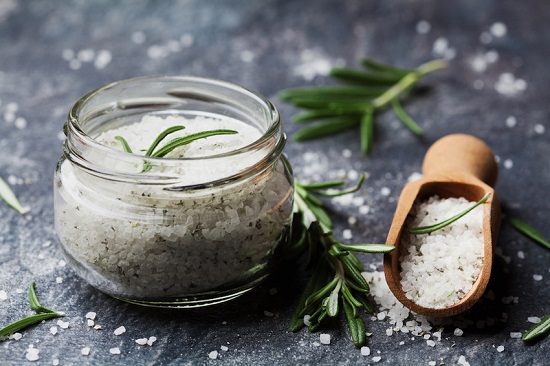 This lavender-infused bath salt has Epsom salts for healing aches and cramps, making it perfect for those times when your body is screaming for love. Get more details here.
9. Back Pain Aromatherapy Bath Salts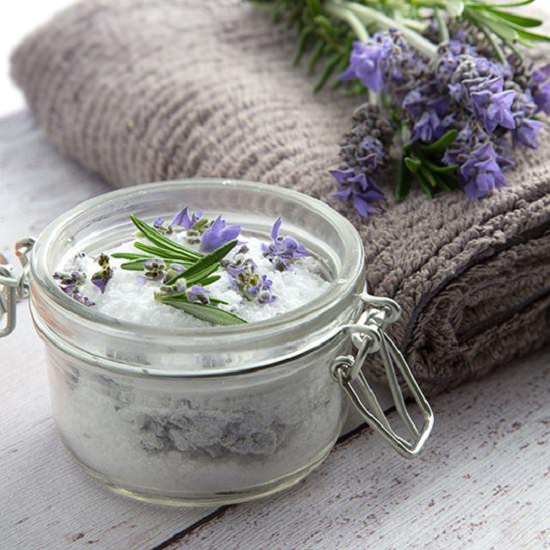 Filled with antispasmodic, healing essential oils, these bath salts are a must addition to the morning routine for those dealing with pregnancy cramps and backache. The step by step instructions is here.
10. Homemade Bath Salts Recipes – Lemon Rosemary Bath Salts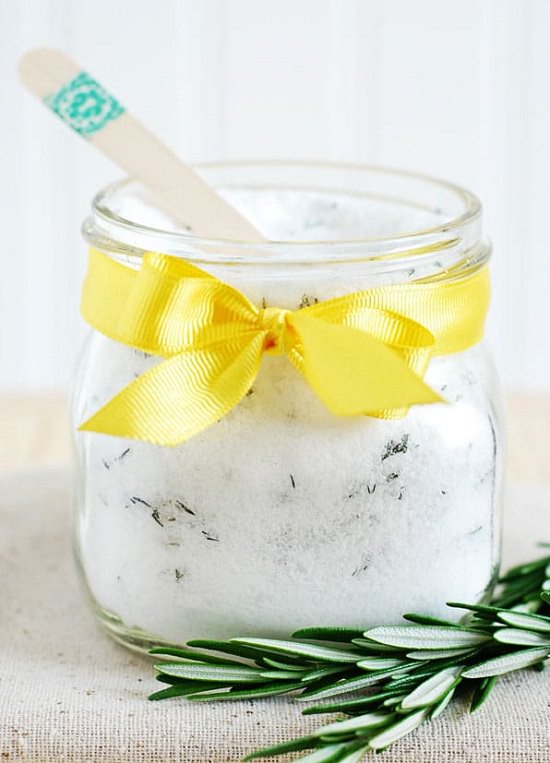 The delicious smells of lemon and rosemary, coupled with the healing effects of Epsom salts make this the perfect gift for Mother's Day. Here is the procedure.
11. Pink Grapefruit Bath Salts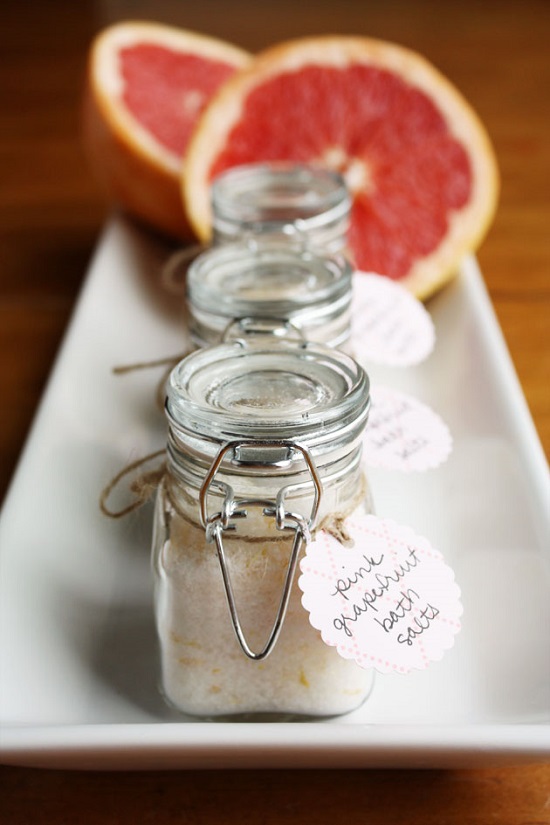 Brimming with citrusy goodness, this grapefruit bath salt is an excellent addition to your detoxifying ritual when you don't have time for a full-blown spa treatment. Follow this post to know more.
12. Easy DIY Romantic Bath Salts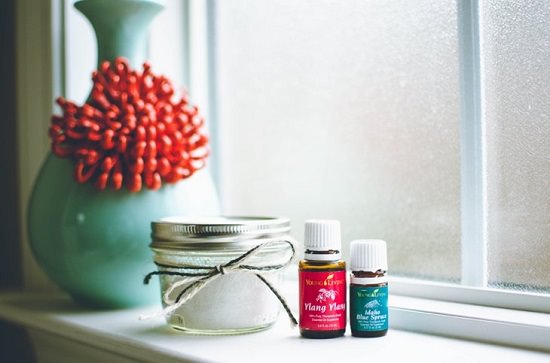 Create a luxurious experience at bathtime for your beau with this energizing blends of essential oils and Epsom salt. The DIY is here.
13. DIY Lavender Bath Salts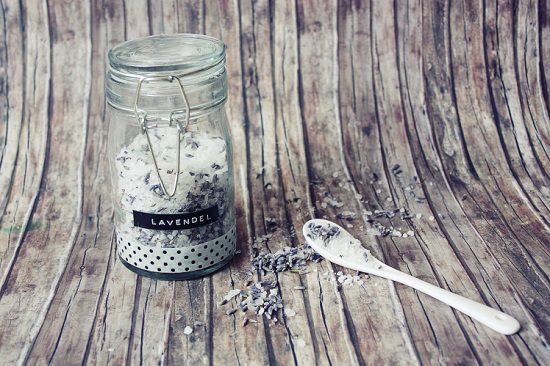 Giving away these lavender-scented bath salts to loved ones is a nice way to show you care. The detailed DIY is here.
14. Homemade Orange Dream Bath Salts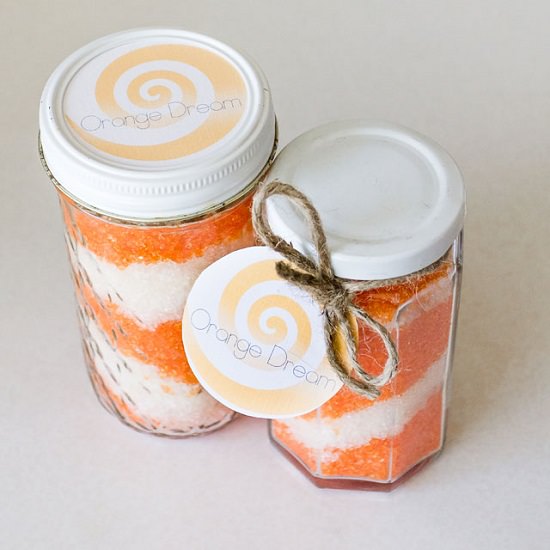 This five-minute Bath salt recipe uses easily available ingredients like Epsom salt and glycerin and gives you a rejuvenating experience at a thrifty cost. As we found here.
15. DIY Bath Salts With or Without Essential Oils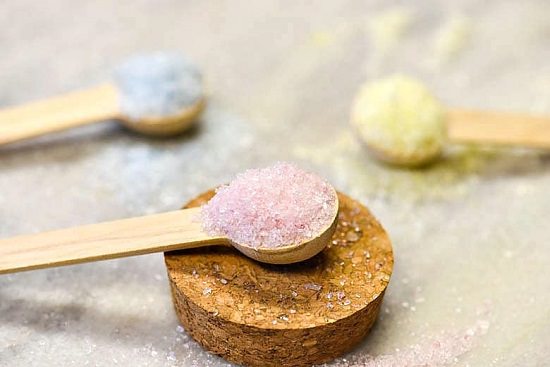 Colorants and essential oils can flare up the skin, at times, which is why making the basic version of bath salts is the best way to go sometimes. For the DIY, click here.
16. DIY Peppermint Bath Salts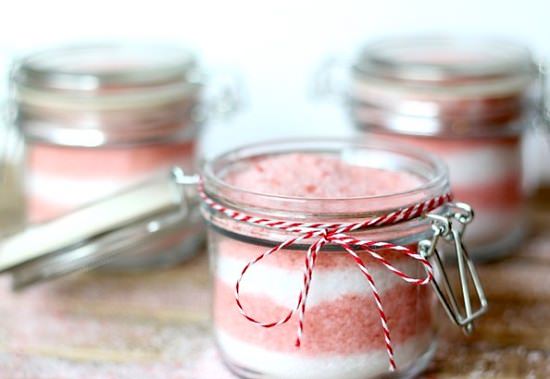 This refreshing peppermint bath salt is a calming remedy for the troubled soul and has a grainy texture for exfoliating dull skin. The steps to make it are here.
17. Eucalyptus Spearmint Bath Salts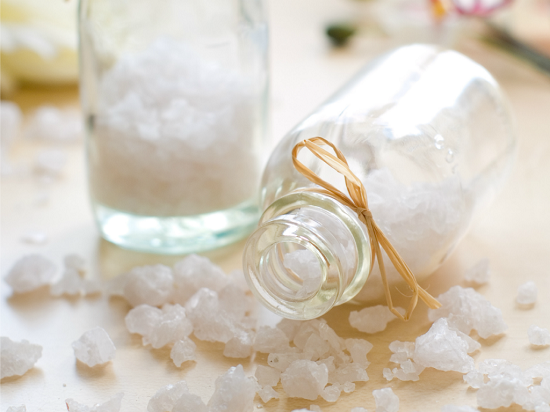 One of the best scent combinations to swear by, this Eucalyptus spearmint bath salt promotes stress relief when you don't have time for meditation. We got the instructions from here.
18. Peach Passion Bath Salts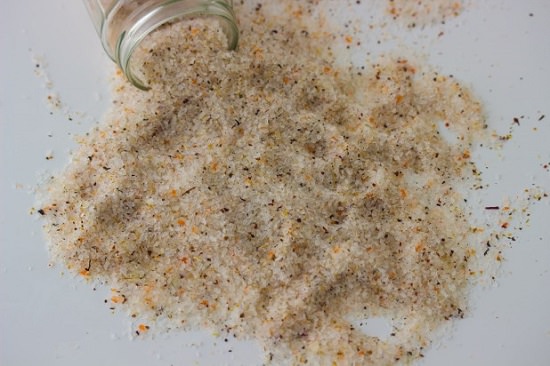 Peach passion bath salts contain coconut oil and tea bags for helping you throw away your worries and enjoy your me-time. Check out this post for details.
19. DIY Bath Salts for Valentine's Day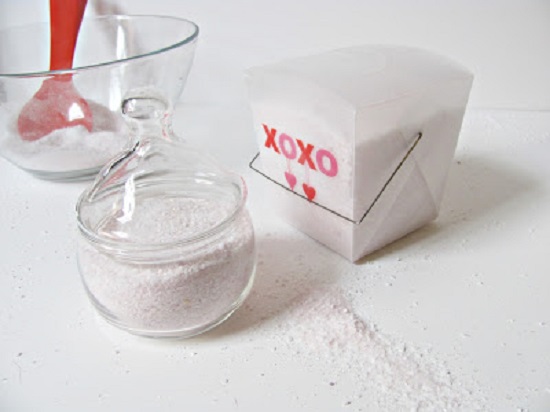 Whether you're a girl or a guy, this exhilarating bath salt will spur you to put your needs first and pamper yourself this Valentine's Day. The instructions are available here.
20. Rose Milk Bath Salts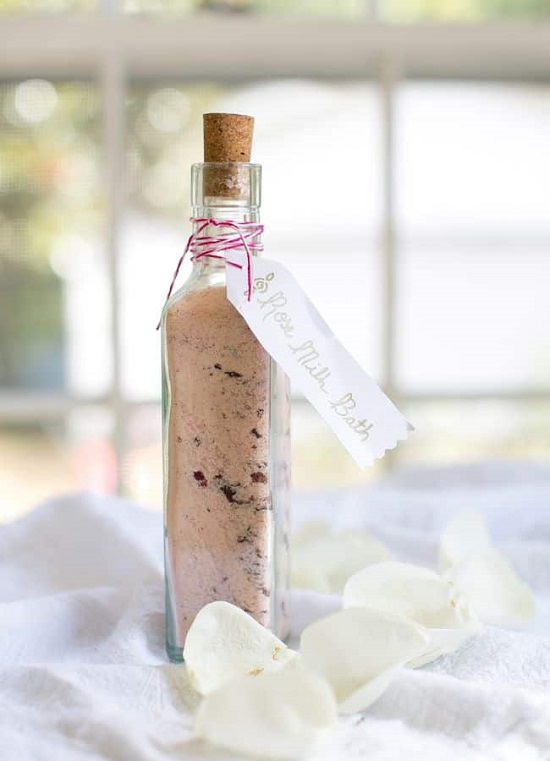 With powdered milk, rose petals and Epsom salt, this bath bomb idea are ridiculously easy to assemble. The real challenging is finding a cute package. Helloglow came up with this idea!
21. DIY Mint Bath Salts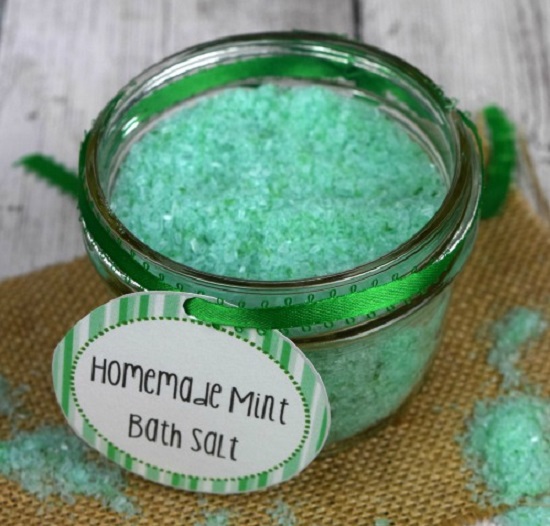 Spritz up your bath with the cool, refreshing aroma of mint bath salts. The detailed post is here.
22. DIY Calming Detoxing Bath Salts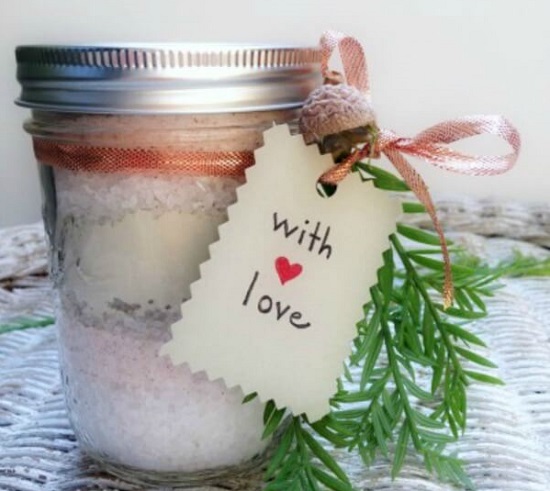 This soothing bath salt detox is a nice way to pamper your hard-working partner at the bath. Click here, for the DIY.
23. DIY Mermaid Bath Salts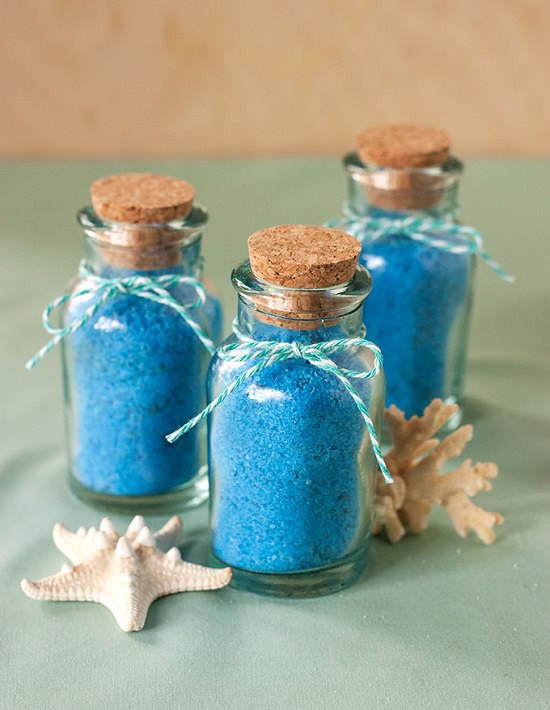 Get one with the water just like a mermaid with this luxurious blend of salts and essential oils. This post will guide you in each step.
24. Baked Apple Pie Homemade Bath Salts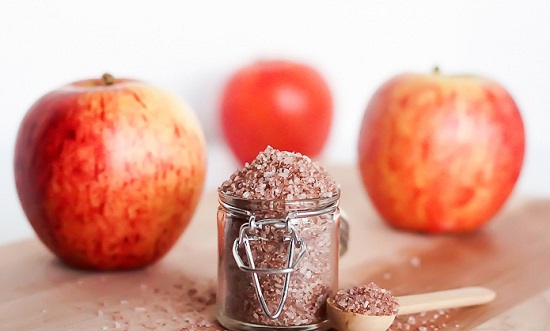 Perfect as fall party favors, these baked apple pie bath salts bring the scents of meadow to your bathtub. Get the tutorial here.
25. DIY Rainbow Bath Salts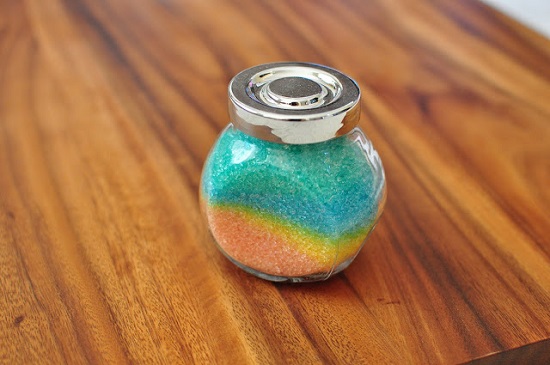 A cool spin on the much-loved sand art, this colorful bath salt DIY is perfect for getting your kids started on homemade projects. Learn the steps here.
26. Jasmine Homemade Bath Salts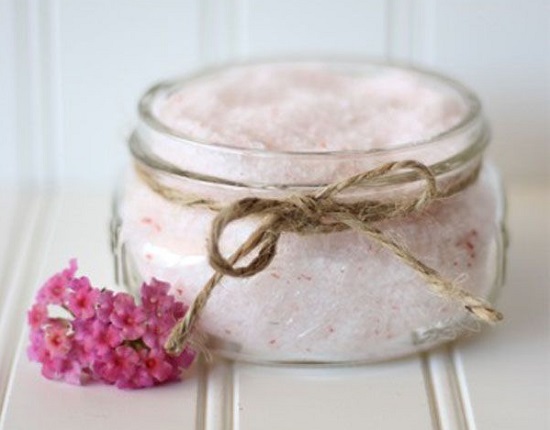 This easy, three-ingredient bath salt idea when accompanied with candles has the potential to transform an ordinary bath into a blissful getaway. See this post for details.
27. DIY Scented Bath Salts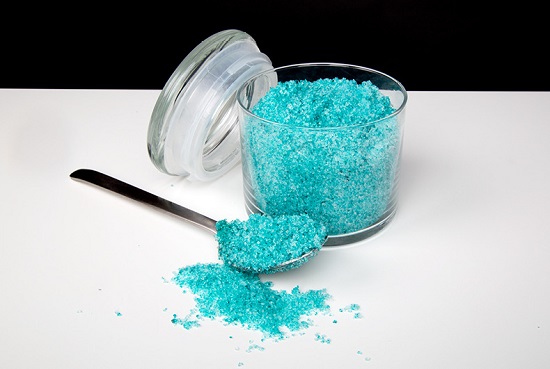 Teal-colored bath salts infused with the wellness-inducing properties of jojoba oil and delightful fragrance of lavender are a nice way to unwind. Visit beautylish for the DIY!
28. Vanilla Bath Salts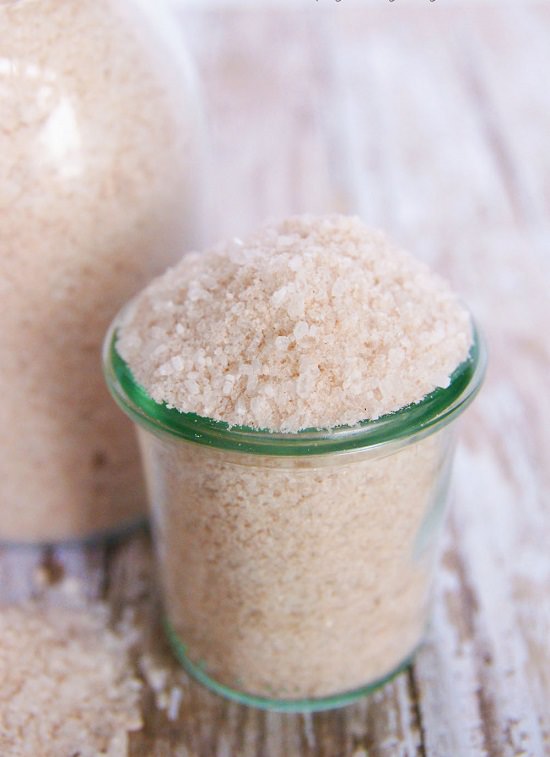 When your skin is all riled up from winter dryness, immersing in vanilla bath salts will warm and soothe your soul, promoting recovery. The procedure with ingredients is here.
29. Refreshing Green Tea Bath Salts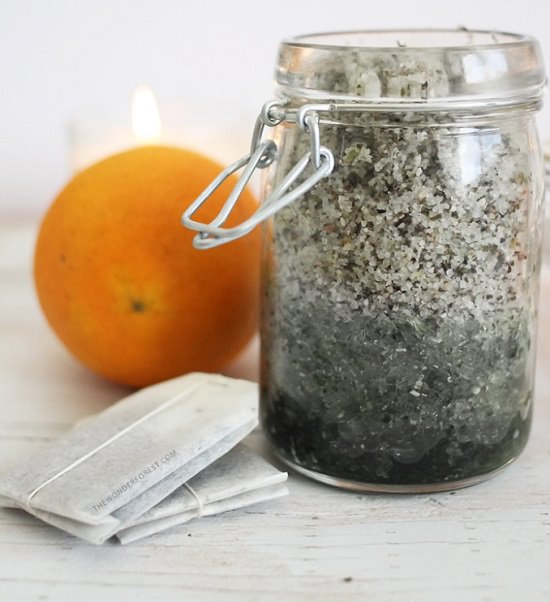 The antioxidant content of this green tea bath salt help rejuvenates; while the natural oils in citrus help moisturize, making it the perfect food for tired skin. For the instructions go on this post.
30. DIY Bath Salts with Epsom Salt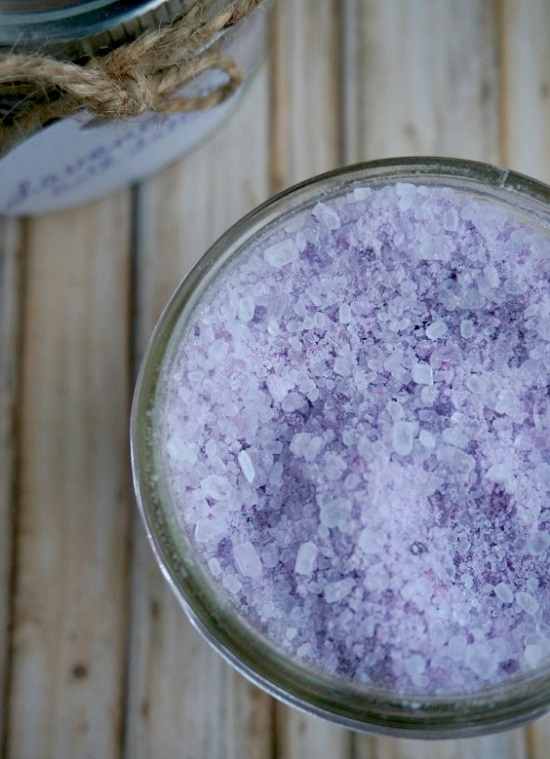 This lavender-scented mix of Epsom salts and baking soda is perfect for pampering flaky skin that is riled up from winter dryness. Here is all you need to know!
31. Chamomile Detox Bath Salts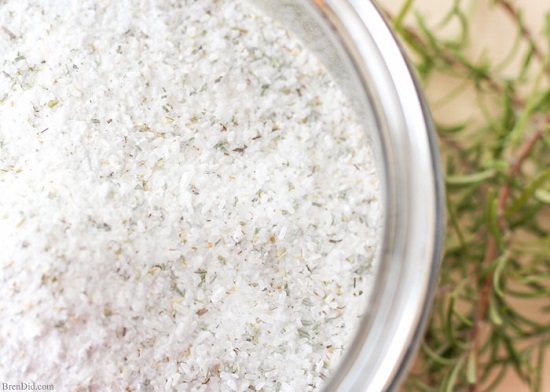 Incorporating this nightly detox containing baking soda, lavender and Epsom salts will not only combat stress but also reduce sugar cravings, helping you meet your daily fitness goals. We found this idea here.
32. Nighty-Night DIY Bath Salt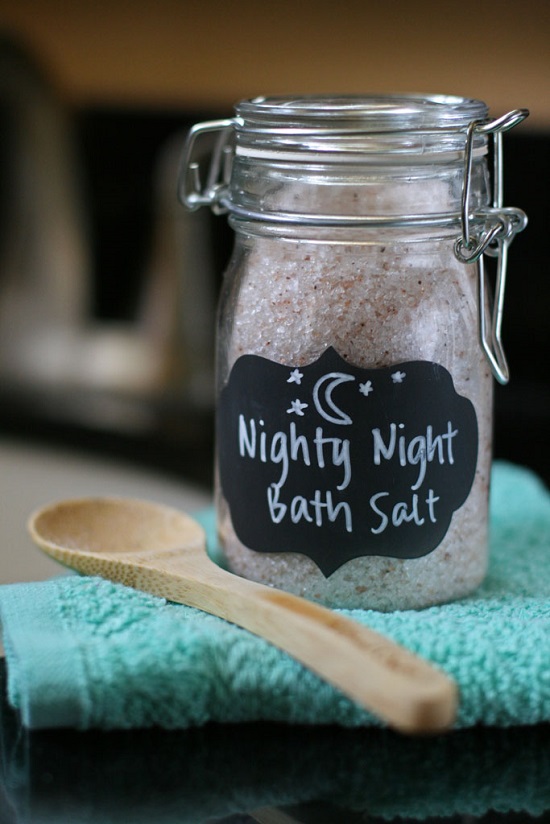 Full of magnesium, clay and trace elements, this Epsom salt-rich bath salt is a powerful antidote to beat insomnia and stress. Check out this article for the instructions.
33. Congestion Relief Bath Salts
Steer clear of sinus congestions with this mucus-dissolving and a detoxifying blend of salts, baking soda, and eucalyptus oil here.
34. DIY Shimmery Lavender Bath Salts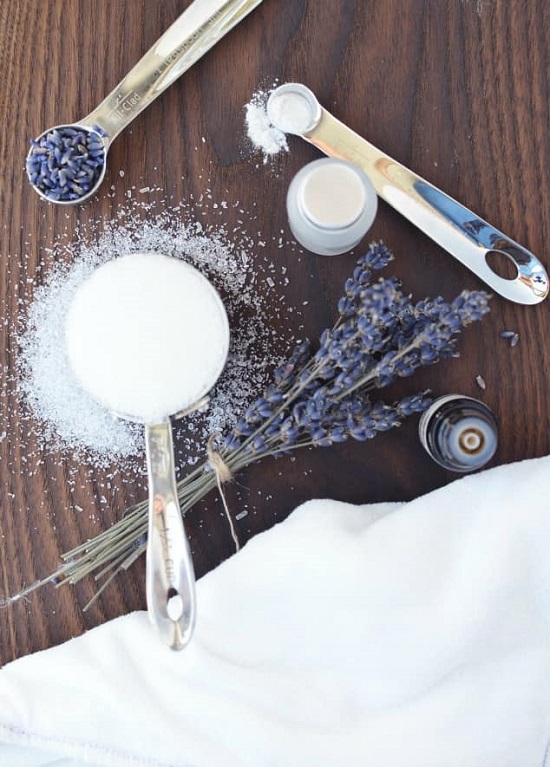 Infused with the dreamy scent of lavender, this nighttime bath salt is a must for having a good night's sleep and waking up refreshed. Want to know more? Click here.
35. Energizing Detox Bath Salts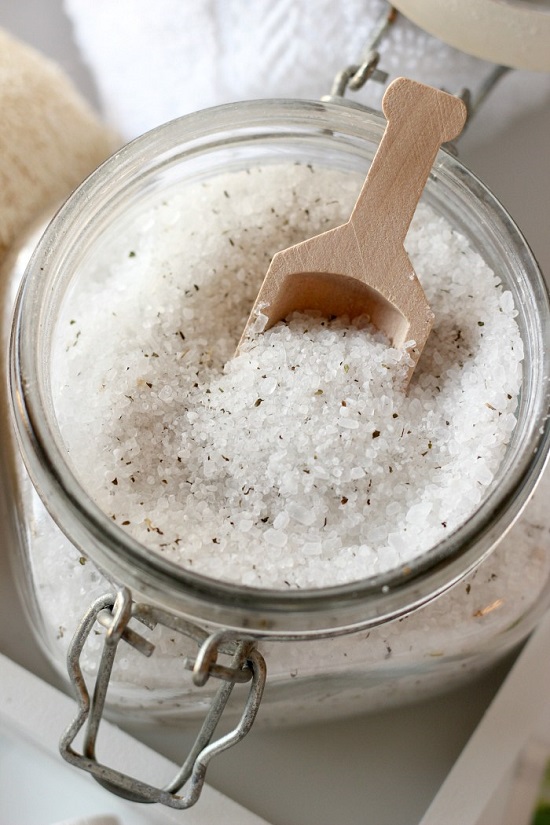 This rich blend of essential oils and bath salts remove dead cells, invigorating your senses and promoting skin renewal. Get more details by reading this article.
36. Natural Bath Salts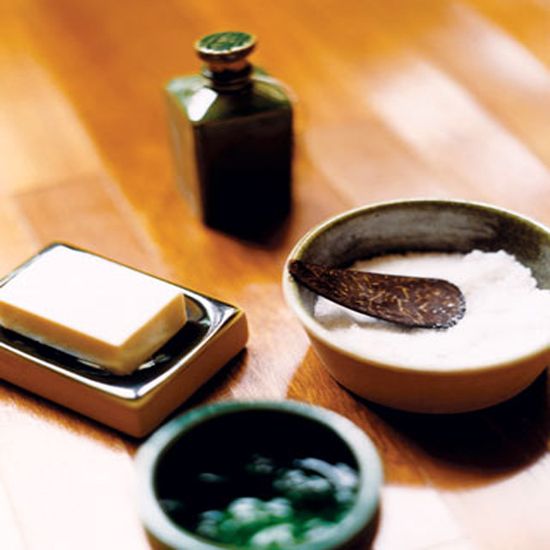 This aromatic mixture of rock salts and Epsom salt soften soreness and soothe tired joints, refreshing you within minutes. We found the recipe here.
37. Candy Cane and Lime Swirl Bath Salts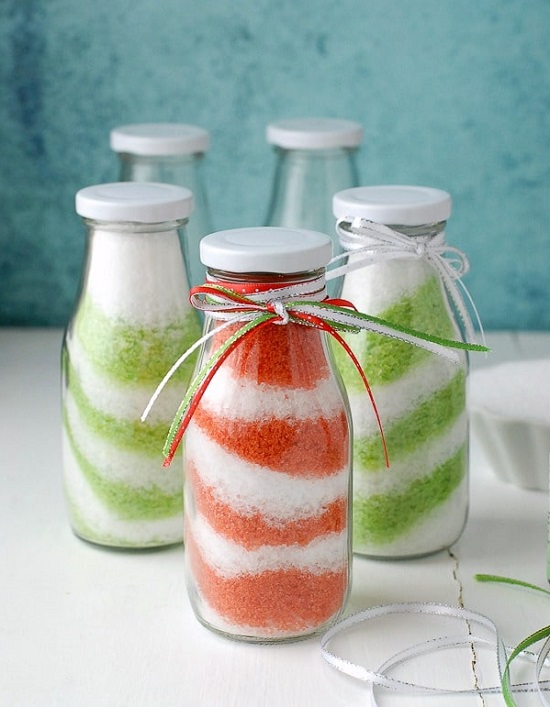 This colorful bath salt has energizing scents and Epsom salts that relieve muscle fatigue; its swirled colors make bathtime fun. Click on this link for the instructions.
38. Unicorn Fizzy Bath Salts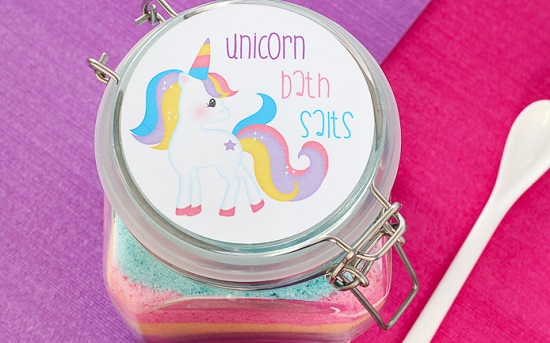 If you want a dreamy combination of color, fragrance and tactile stimulation during bathtime, this unicorn bath salt here is the answer.
39. DIY Mason Jar Bath Salts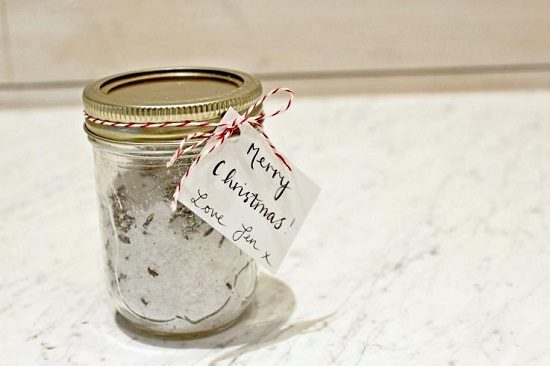 When your muscles are sore from running around all day, a good soak in this Epsom salt formula will help you unwind. Know all the necessary steps here.
40. DIY Oatmeal Bath Salts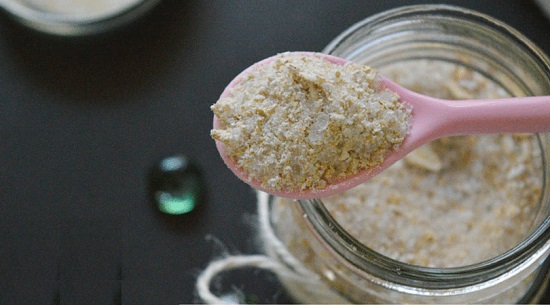 Here's a DIY bath salt that has oatmeal which soothes flaky skin and eucalyptus oil that relieves stress, rejuvenating your skin cells from deep within.