Looking for some fun DIYs for teens? We've got you covered with these 30+ creative and functional ideas you'll love to try.
1. Disco Love Sign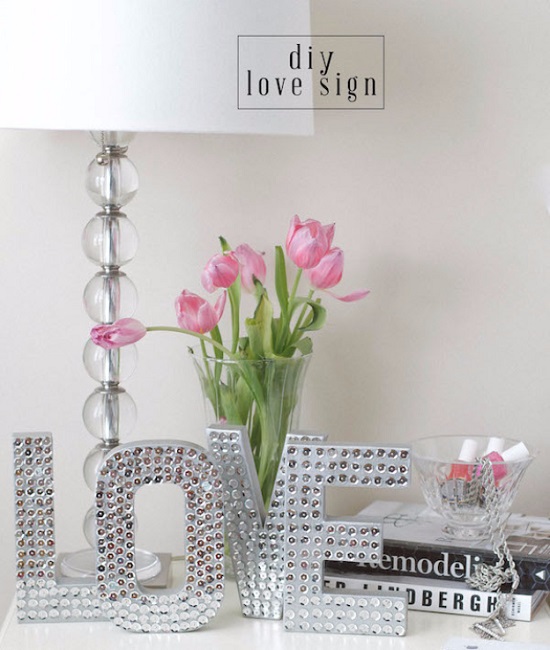 Cut cardboard letters, paint them and pin sequins on them at equal distance to recreate this disco love sing. We found the idea at Popcosmo.
2. DIY Glitter Gems And Magnets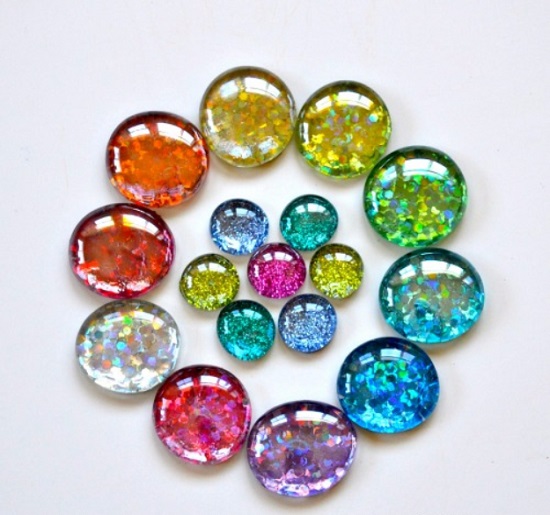 Glue some amount of glitter at the flat side of a gem and secure it with a thick paper like a scrapbook paper. You can keep your glitter gems as is or add magnets at their back and use them as fridge magnets!
3. Nail Polish Marbled Votives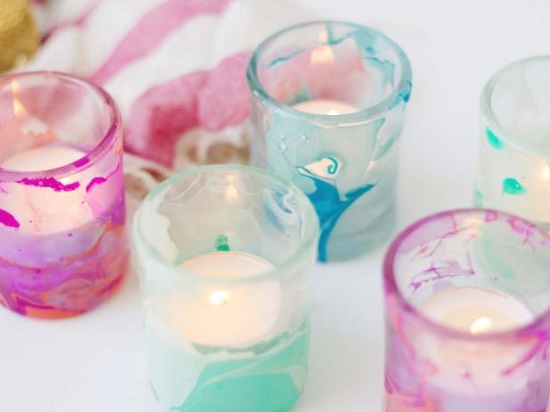 Dip glass votive into a container filled with water and drops of different nail polish shades. Marble art looks great on glass candles, especially when lit up at night. Have a look here.
4. Embellished Paper Clips Mod Melts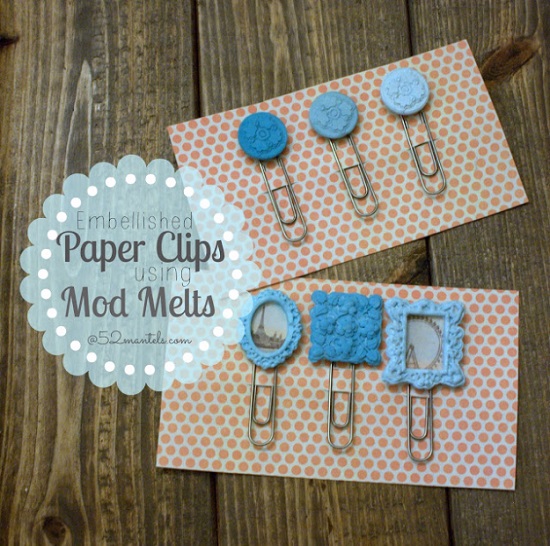 Design paper clips in your design by using mod melts and a hot glue gun. Learn the procedure here.
5. Heart Eyes Emoji Zipper Pouches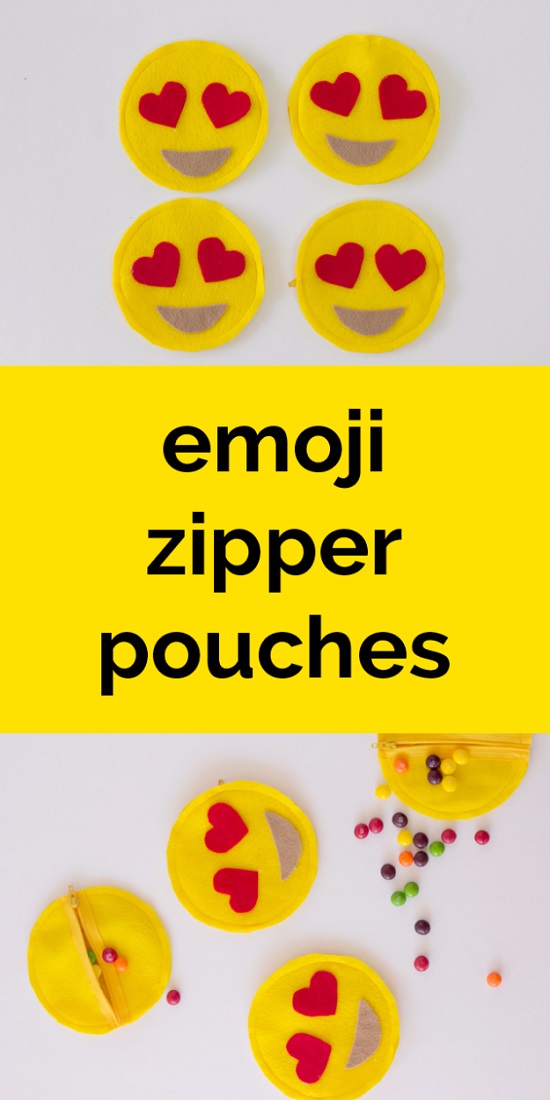 For this DIY, you'll need different colors of felts, zipper, a pair of scissors, a glue gun, and sewing essentials. The step by step is available at See Kate Sew.
6. DIY Heart Dreamcatcher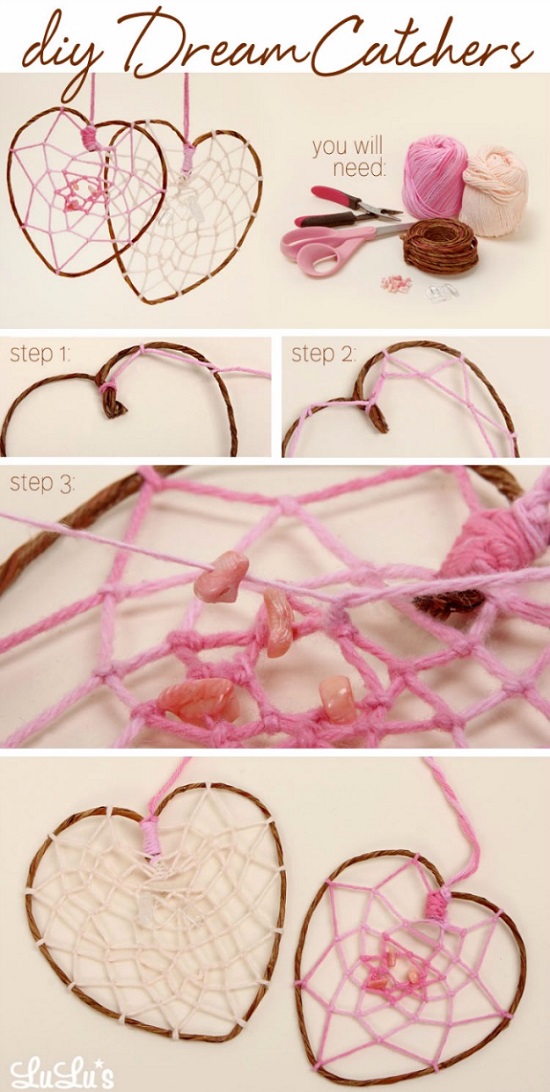 Have you got no ideas to celebrate valentine's day or your significant other's special day? Need not to worry this DIY has got your back! A heart-shaped dream catcher is a great project to decorate your home on a lovely day.
7. Pink Chalkboard Globe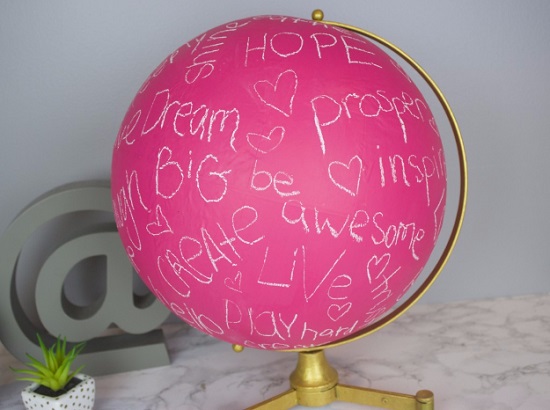 Here's a fun DIY for teens. Paint an old globe with a multi-surface paint and give it a finishing coat of clear chalkboard coating. A Little Craft In Your Day has the tutorial.
8. No-Sew Mini Blue Jean Purse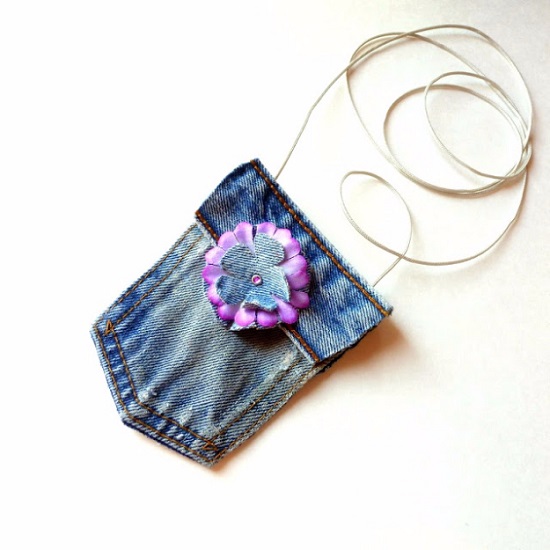 To create this mini purse, you need to cut the coin pocket from a pair of jeans and attach twine and some embellishments. Find out more here.
9. DIY Washi Tape Cereal Box Organizers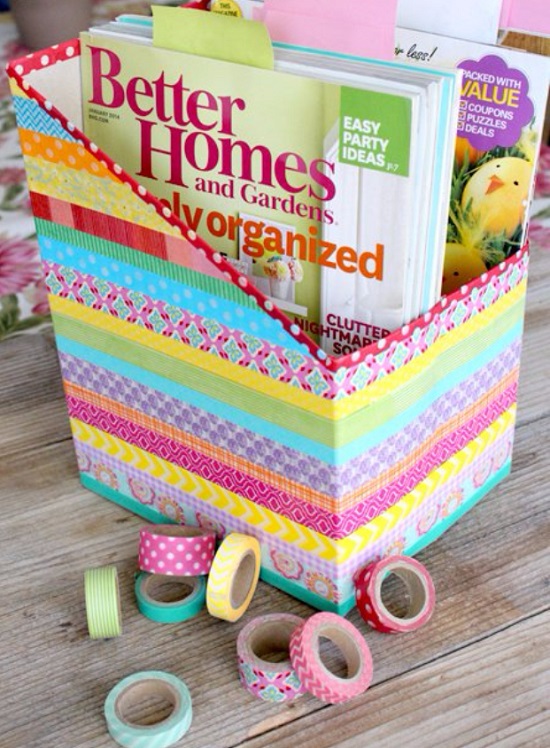 Invest your washi tape collection into making this practical organizer box using an empty cereal box. Cut the cereal box as mentioned here and cover it with many washi tapes, that's all!
10. Fun DIYs for Teens – Chalkboard Banner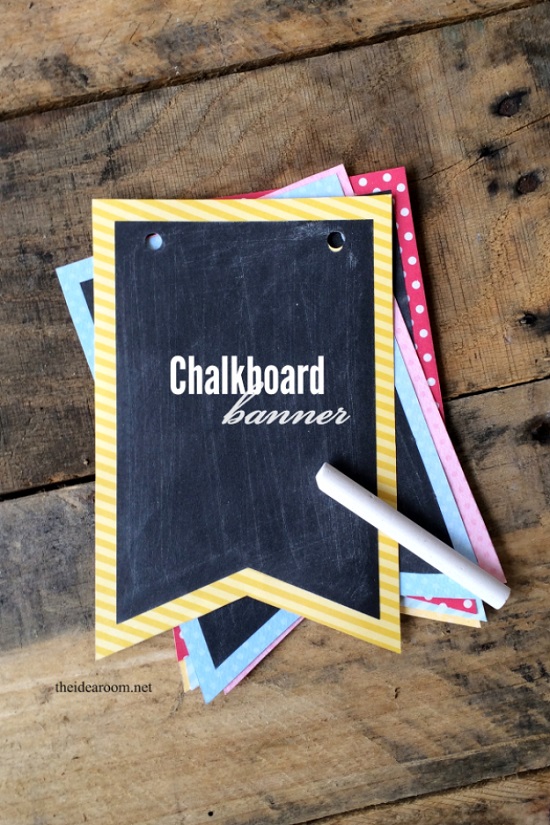 Stick chalkboard vinyl on different colored card stocks and put them on display by hanging it with strings. Visit the Idea Room for the instructions.
11. Shadow Box Globe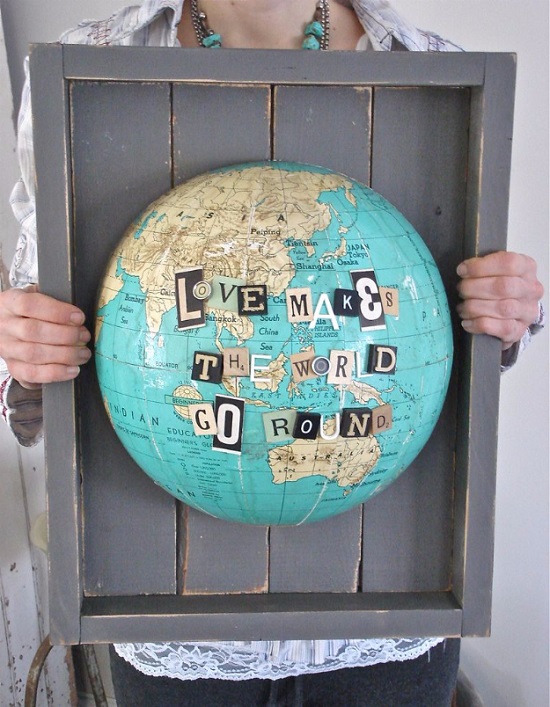 Mount an old globe into a shadow box and mention a quote over it with vintage letter tiles. Take inspiration from Patina White.
12. DIY Masquerade Mask Ice Queen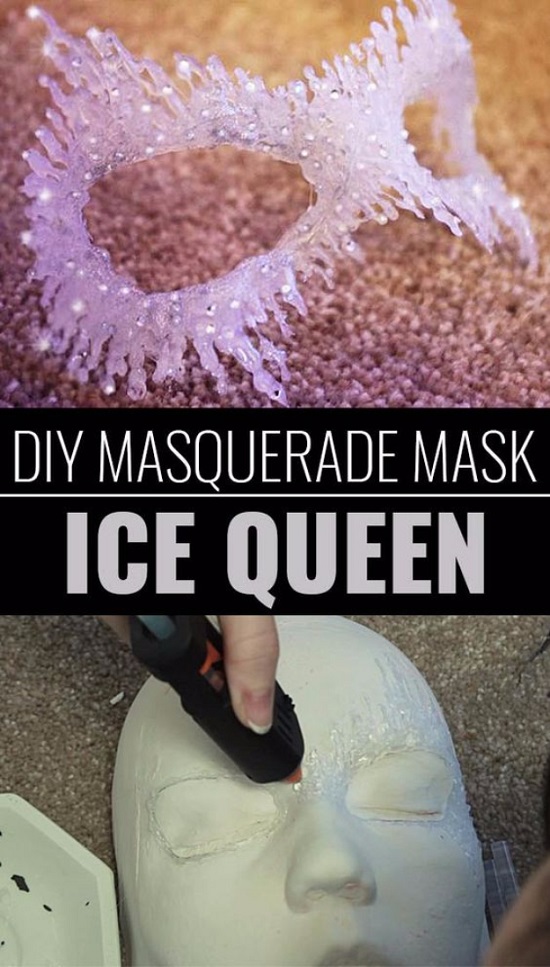 Create an ice queen face mask for your next party gathering using a glue gun, rhinestones, silver and glitter nail varnish, and a face cast. Find a helpful guide here.
13. Mirror Jewelry Wall Hangers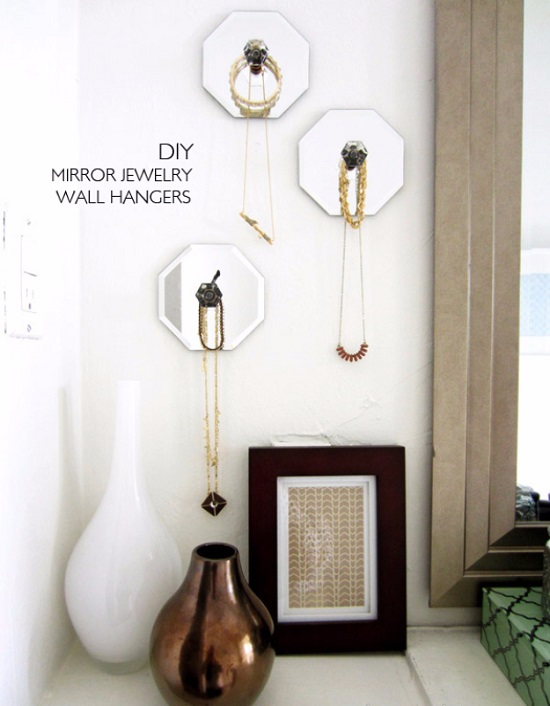 Glue hanger knobs onto small hexagonal mirrors using epoxy glue to recreate this modern and stylish jewelry hanger idea. We got the idea here.
14. DIY Crystal Knob Boxes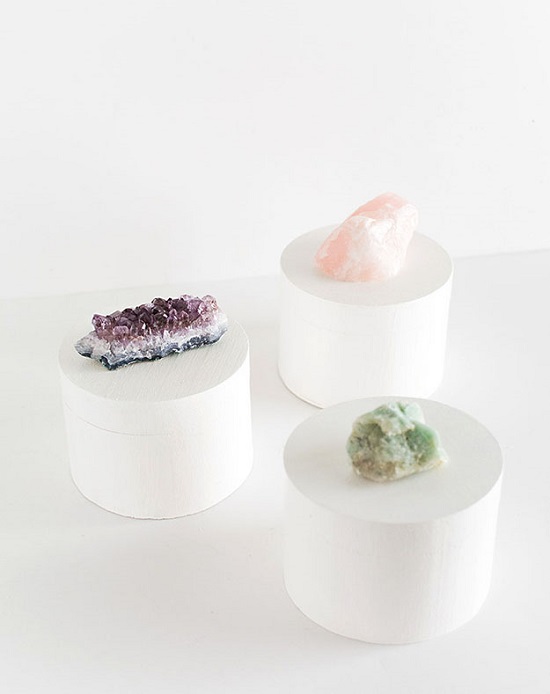 Spray paint wood boxes into a color your desire and attach crystals at the top to act as knobs, simple! Homey Oh My has the directions in detail.
15. DIY Metallic Polka Dot Phone Case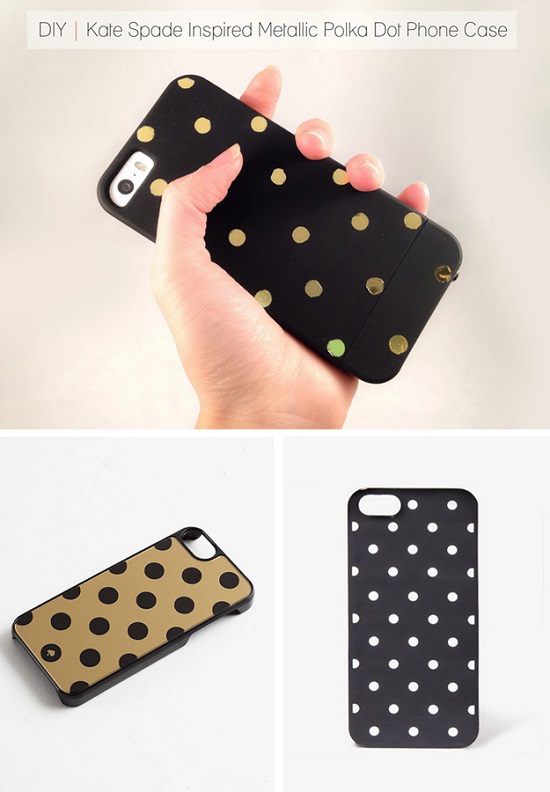 Tape metallic tape on a wax paper and punch numerous holes through them using a hole punch. Finish it off by sticking the dots onto a clear phone case, that's all. Have a look at Cafe Craftea.
16. Fun DIYs for Teens – Word Bobbi Pins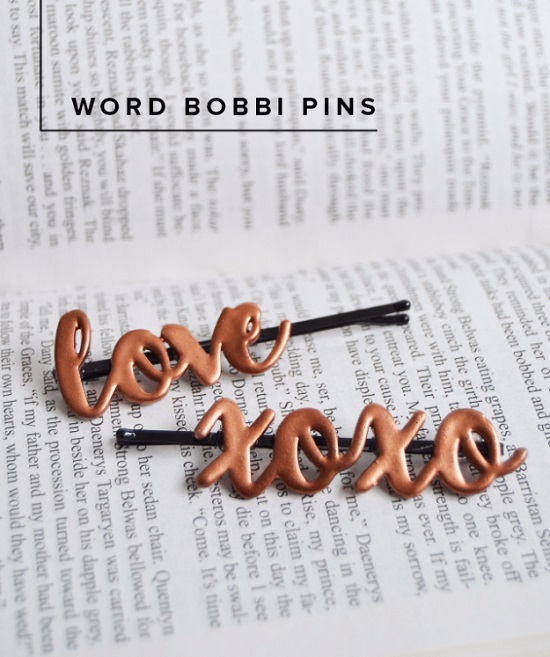 Stick your favorite words on bobby pins by using shrinking plastic to cut out the words and glitter to make them attractive. You can find the steps at Minted Strawberry.
17. Decorative Box Charging Station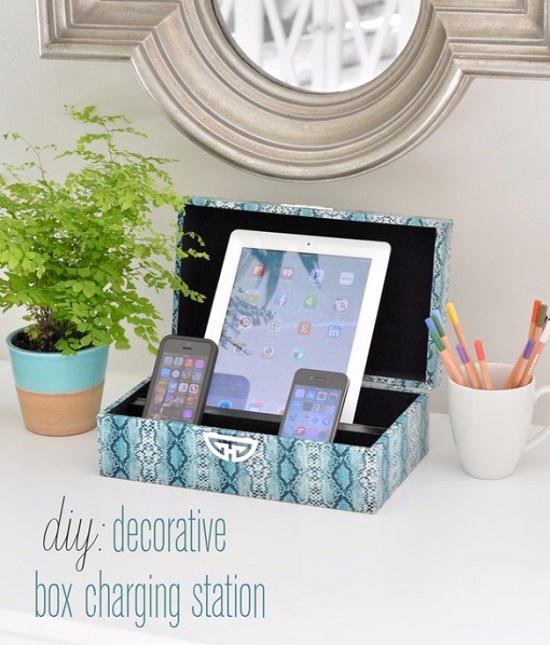 A box charging station that not just does its job perfectly but is a great idea as well to showcase your DIY spirit. Follow it on Censational Style.
18. DIY Galaxy Shoes
With some paint, foam, toothbrush, and a painting brush you can easily recreate this cool and sparkling universe print shoes at home. Refer to the video to know the steps.
19. Shopping Bag Wall Organizer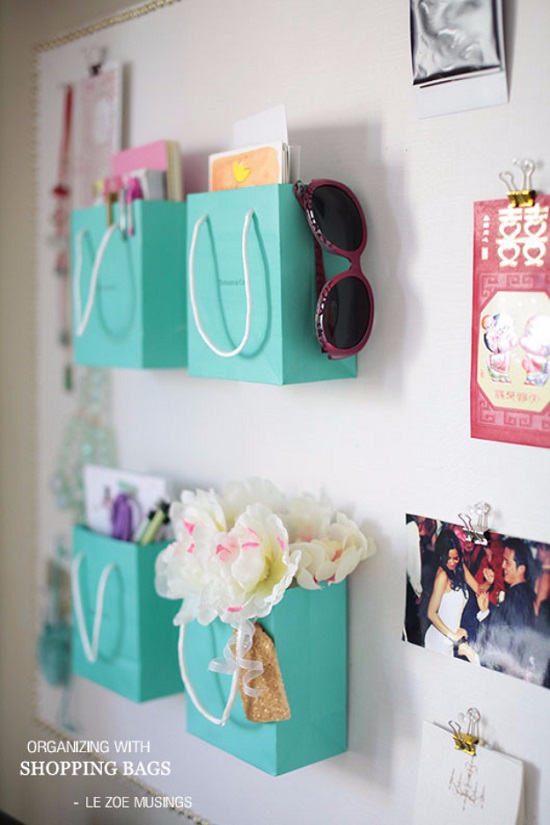 Hang a few paper bags onto any wall using a backdrop and push pins to declutter your things in a pretty fashion. It's interesting how these bags have space to store anything!
20. DIY Fancy Tumbler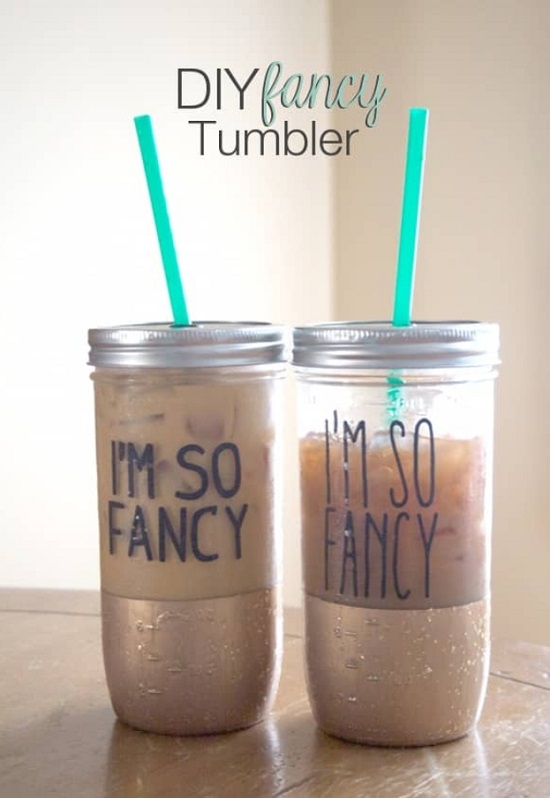 Create these fancy tumblers with Pretty Providence using a mason jar, spray paint, duct tape, and vinyl letters.
21. Makeup Magnet Board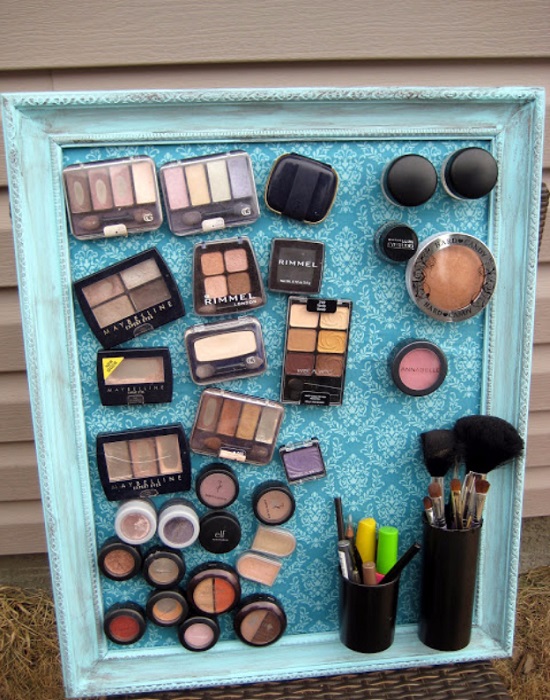 Organizing your makeup products entirely without taking up space is a hard thing to do. But with this DIY, it hardly takes up any space; just a spot to hang this board!
22. Yarn Wrapped Ombre Monogrammed Letter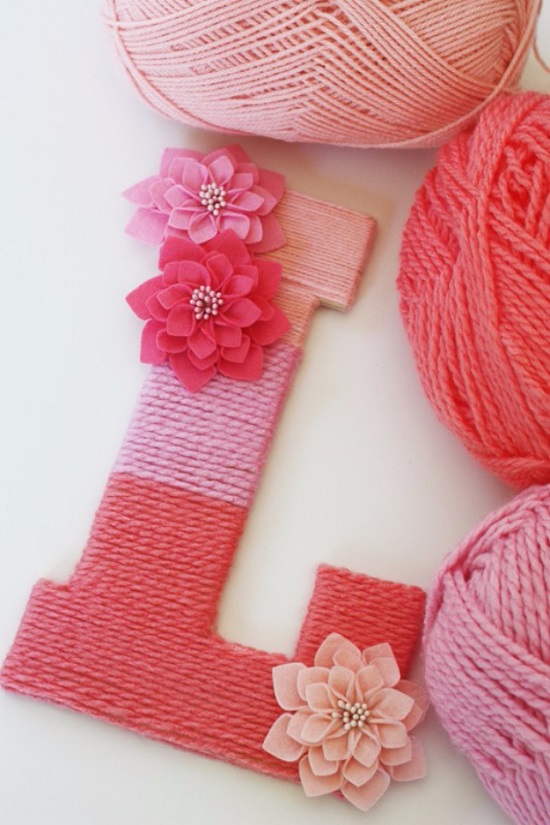 Cover wooden letters into three different shades of pink (light, medium, dark) to create this ombre effect monogrammed letter. Catch My Party has the tutorial.
23. Mason Jar Superhero Banks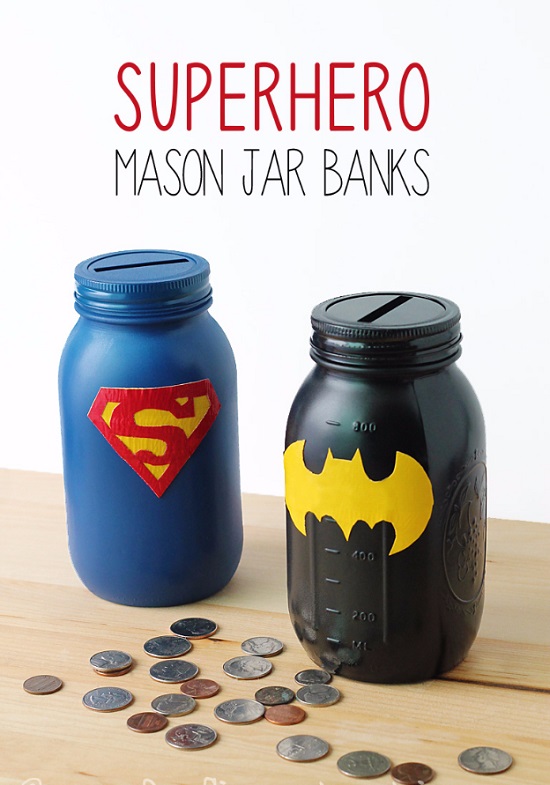 Mason jars are fun to experiment with when you have nothing to DIY with; this superhero bank is sure to impress your kids. Involve your kids in this project to create everlasting memories.
24. Constellation Coasters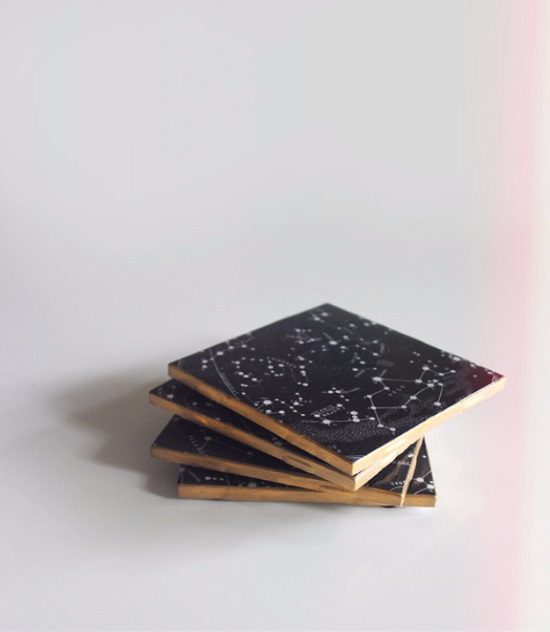 Stars and their formation of constellations are a hard thing to grasp but not this DIY! These coasters are simple and quick to make once you get hold of the procedure.
25. DREAM String Art
Create the backdrop of your phrase or word on a wooden board with nails and string it with rainbow colors. Watch the video.
26. Glitter iPhone Case
Glue the back of your phone case evenly and spread a good amount of glitter all over it to cover the whole of the case. Not just an iPhone phone case DIY, you can try it with any case whatsoever.
27. Hammock Chair DIY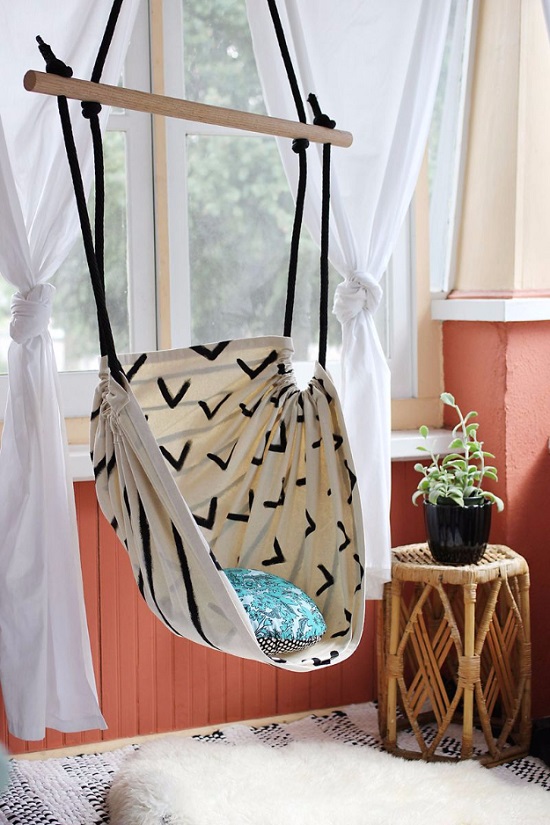 Let your kids enjoy their reading time with this hammock chair, which is a fun DIY to share with your little ones. A Beautiful Mess provides for the tutorial.
28. DIY Watercolor Mug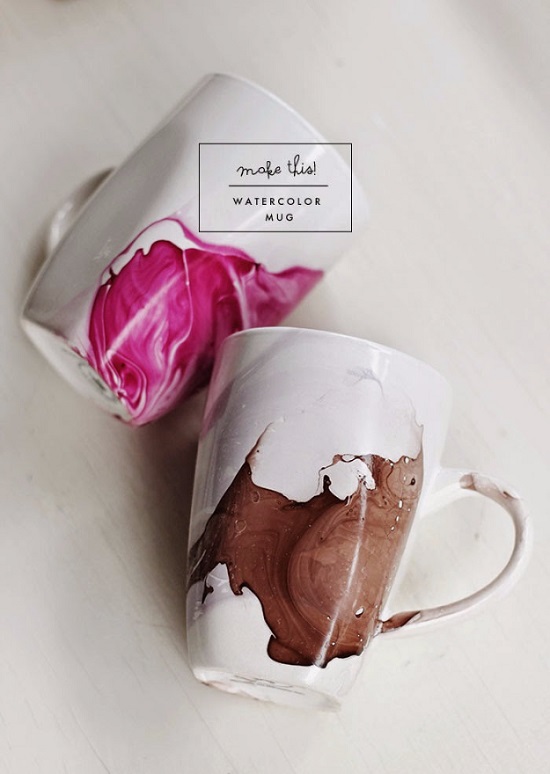 Fill a disposable bowl with enough water and a few drops of nail polish and dip your white ceramic mugs in it. This creates a great marble effect, which appears to be highly artistic.
29. DIY Mirror Made With Plastic Spoons
A mirror surrounded with the bowl parts of many plastic spoons, tedious to do but worthwhile! Follow the craft in the video.
30. Washi Tape Monogram Canvas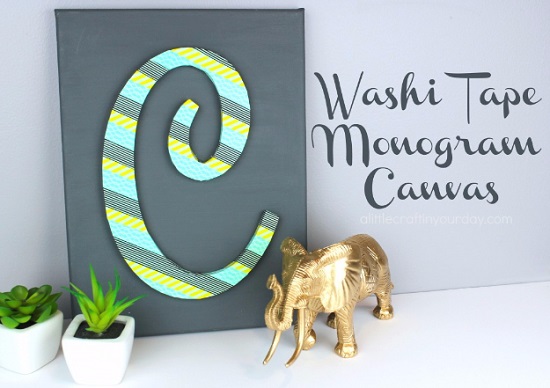 Spray paint a wooden letter and cover it with many washi tapes once it dries. Finish it off by securing it on a canvas, which you can paint in whichever color that goes well with your choice of washi tapes.