Dance on the tunes of Halloween with these inspirational Halloween costume ideas for dance class.
1. DIY Halloween Costumes for Dance
These quick and easy DIY halloween costume ideas for dance class are a great option for people who are looking for minimalist ideas. You can design these costumes mostly with scrapes around your house!
2. Halloween Ballet Costume
Add a graceful touch to your Halloween with this inspirational video that takes you through costume ideas and inspirations that can help you look amazing, while providing you with enough flexibility to pull off effortless ballet steps or routines.
3. Pole Dancer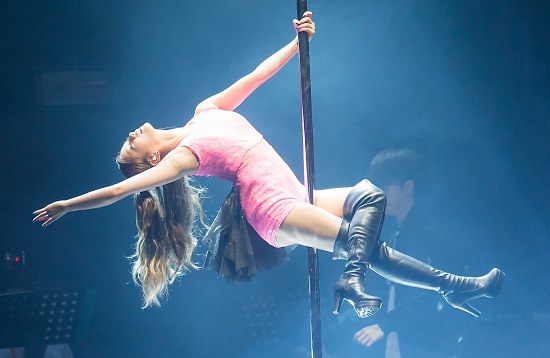 Spruce up your holiday mood with a pole dancer look! Dress up like a sassy pole dancer with a pretty little dress. And pair it with long boots and bold makeup. Finally, complete your look with a high ponytail or you can let your hair be wild and free.
4. Micheal Jackson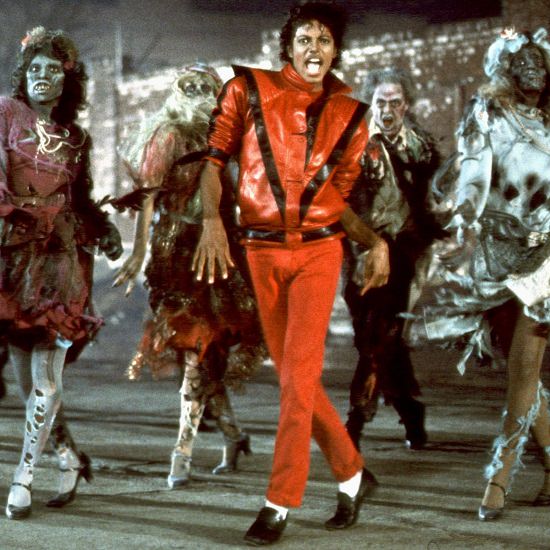 Dance or Moon-walk in the steps of a legend this spooky season. Dress-up in Micheal Jackson's look from 'Thriller' for your Halloween dance party. For this dance-worthy look, pair a red jacket with rolled-up black bottoms, a fedora hat, and brogues (or monk shoes). You can also add a few brooches to your jacket for a jazzed up party look. Not only is this look easy to recreate, but it also gives you a chance to dance like a rockstar.
5. Jennifer Lopez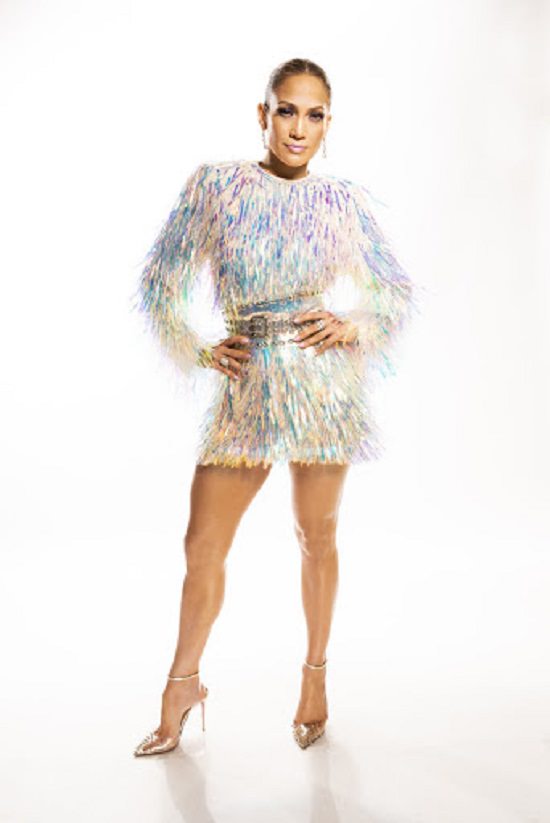 So, are you planning to pull off a glamourous last-minute look this Halloween? We have you covered! Dress-up like this dancing diva, i.e., Jennifer Lopez, with a signature look that can be easily pulled off with pieces in your closet. For this party look, pair a short shimmery dress with an elegant bun and complete the look with light makeup. You can also add high heeled pumps to this look if you are comfortable dancing in them without breaking a leg! (In the most literal sense)
6. Maddie Ziegler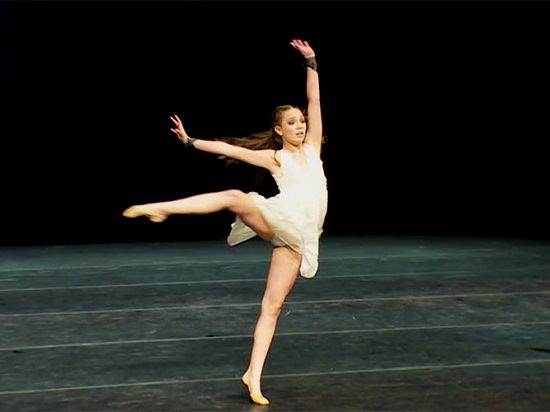 You can easily dress-up like this popular dancer, actress, author, and model this Halloween. Maddie Ziegler's stylish Halloween dance party look can be recreated with a leotard bodysuit and white wig like SIA. You can also put white lipstick to give your look a hauntingly beautiful look.
Also Read: 50+ Zero Waste Halloween Costume Ideas
7. Cat
It can't get any simpler or convenient than this! If you are struggling for a comfortable yet stylish look to make an appearance at a Halloween dance party, slip in this effortless cat look! Follow the above video to design a cat-look for your little girl.
For adults, you can wear a black jumpsuit and attach a cute tail to it– made using pool noodles or stuffed cotton stockings/tights. Then complete your look with cardboard cat ears attached to a headband and makeup that includes whiskers and a cute nose!
8. Ballerinas
Know how to make a cute ballerina outfit at home for your girl's Halloween look in this video tutorial. In addition to being comfortable, this look is easy to pull off and bring together!
9. Zombie Ballerina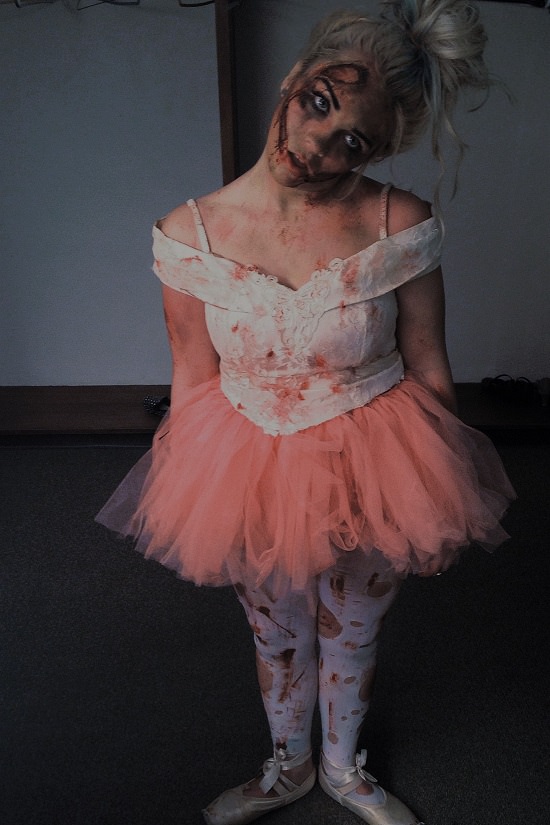 A clever idea that adds a Halloween touch to a normal outfit! Simply add bloodstains to your ballerina tutu or dress, and your face for this effortless yet sexy Halloween costume. This look is also perfect for people dressing up for their dance class on the spooky holiday.
10. Dirty Dancing Inspired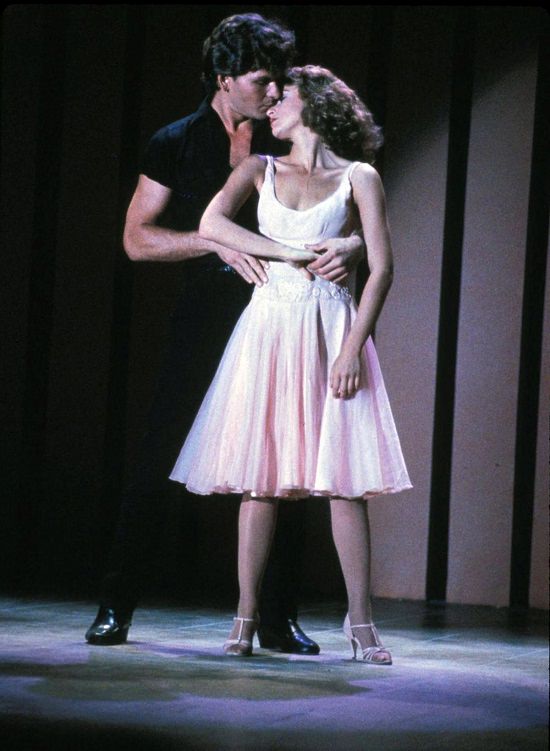 Get in this dance classic effortlessly with simple elements from your closet. Wear a baby pink dress, preferable short and flared with pink heels or ballerina flats for this look. Curl-up your hair and dance to the tunes of Halloween!
11. Scary Emoji Masks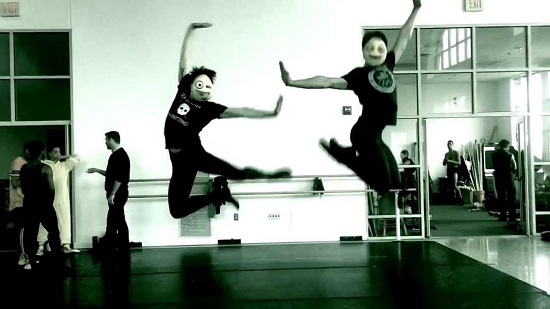 Do you wish to dance in the comfort of your uniform and yet participate in the Halloween dance fun? Well, then we have the perfect solution for you. For this Halloween look, simply wear scary emoji masks with your regular dance routine uniform. Not only does this trick help you be comfortable while dancing, but it is also a clever way to dress up your existing attire for Halloween.
12. Flashdance's Alex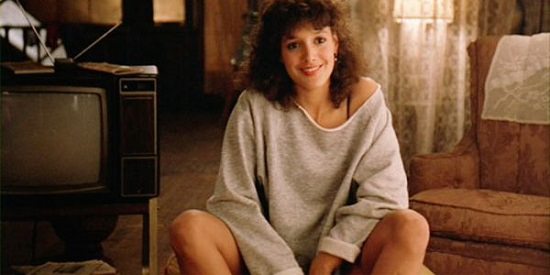 Match your dance steps with Flashdance's Alex with this simple trick for your Halloween costume. Pair an oversized grey sweater with leg warmers or stockings and bright pumps! Slip the sweater off from one shoulder and you'll strike gold with this classic look. You can also use this cozy sweater to slip and get lost in the winter season.
13. Cinderella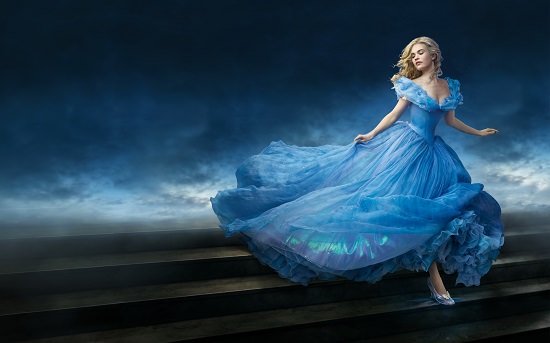 Wear a long blue dress with elbow-length gloves for this look. To add the flounce or flamboyance to your dress, add layers of a net from your waist to floor with the help of a pastel blue belt or a ribbon. Finally, make a bun and apply subtle princess makeup to complete your look.
14. Super-Woman/man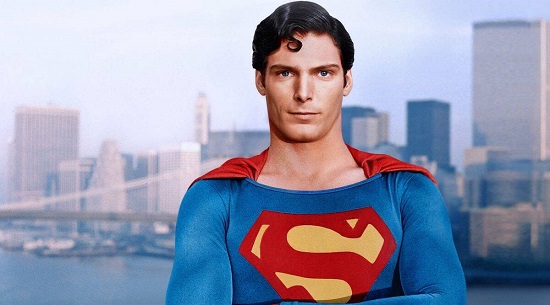 Another brilliant idea for last-minute Halloween costume ideas for dance class– be a super-woman or man. For the super-woman look, wear a short red flared skirt over a blue leotard bodysuit. You can use a red piece of cloth for your cape. Similarly for an effortless Super'man' look wear a red brief over a blue leotard suit and pair it with red boots and a cape. You can also paint the iconic 'S' symbol in the front of your costume.
15. Hip-Hop Style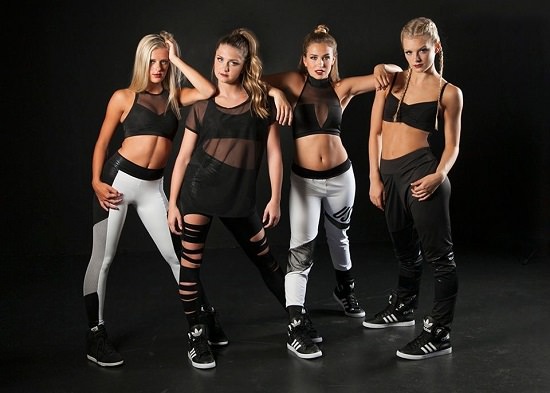 You will love this stylish look for your dance class as it can be brought together with simple elements present in your closet. For this ultra-cool Halloween class look, pair your striped tack-suit set with white sneakers and multiple long gold chains. This on-trend look enables you to perform with ease and slip into any Halloween party effortlessly. For women, wear a crop top with an oversized bottom and pair the whole attire with white sneakers. Have a look here for more hip-hop dance class looks.
16. Matching Costume for Family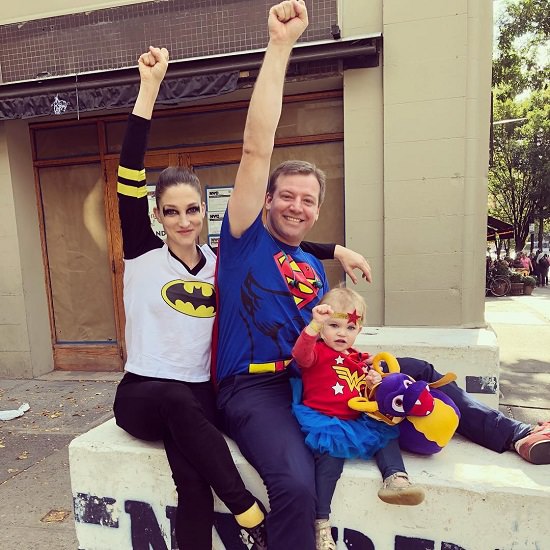 This is probably the best way to dress-up for a family on Halloween! Pick up your favorite superhero team and fight the monsters together when you go out for trick-or-treats. You can bring this look together with extremely simple elements and clothing, that might already be present in your wardrobe. Pair your super hero tee with comfortable bottoms and some make-up for a simple yet impressive Halloween costume.
17. Salsa Style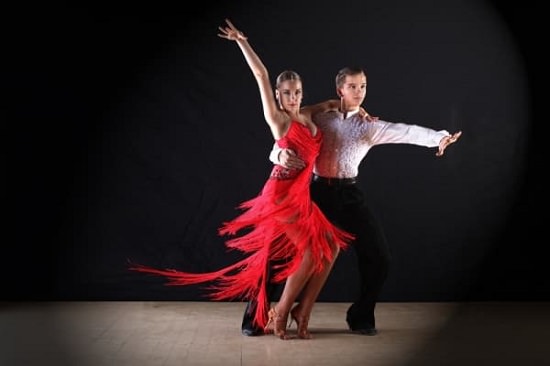 Salsa is amongst the sexiest dance forms and is also a hot look for Halloween! Put together a midi red dress with a high slit and soft curls for a seductive Halloween look. Pair this style with bold red lips, salsa heels and an unmatched attitude. For men, you can dress up in a regular black three-piece suit and formal shoes.
18. Cheerleader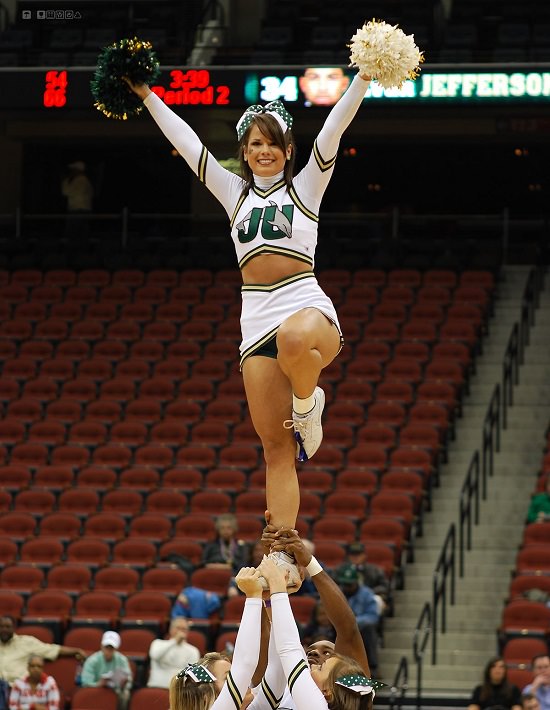 A cheerleader's uniform is probably one of the most celebrated Halloween looks amongst adults. If you wish to recreate this look at home, pair a fitted cropped tee or vest with a white flared mini skirt. You can also add colored stripes to your tee. Then, complete the look with high ponytails and pom-poms in both hands! Stretch! Perform, and impress in this cute cheerleader look!
19. Cowboy/girl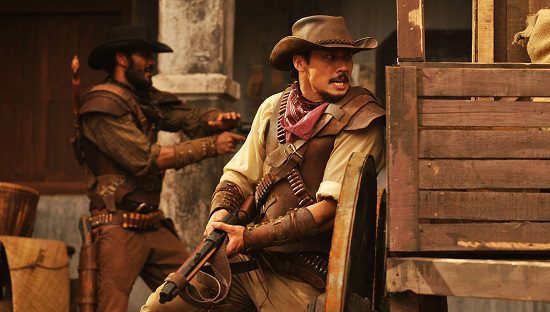 Another simple yet impressive look to pull off for a Halloween costume, pair a fitted plaid shirt with form-flattering flared jeans and cowboy boots to be a cowboy/girl this Halloween. For the finishing touch, wear a cowboy hat! You simply can't go wrong with this effortless Halloween costume.
20. A Witch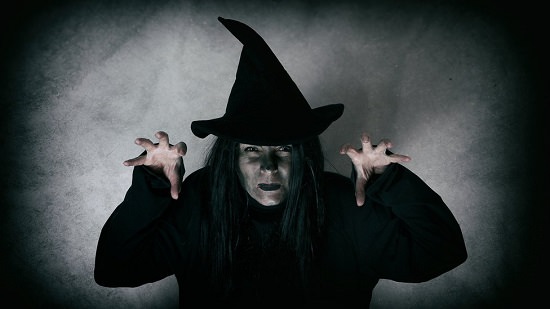 Surprisingly an easy look to pull off on Halloween, believe it or not, you can impress everyone with your witch attire picked up from your own wardrobe! For this look, pick up your favorite LBD and pair it with fishnet stockings and heels. Perm your hair and let them loose. Finally, complement your look with dark makeup and lips!
21. Incredibles Costume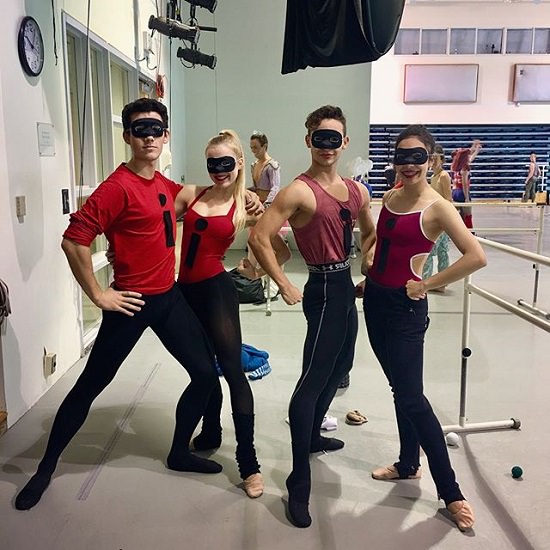 Not all superheroes wear capes, and we probably know the reason why, because of 'The Incredibles'. Your dance group or friends can be a part of this incredible superhero family this Halloween. For the look, pair the iconic red top and black bottom combination with masks, so your identities remain safe! Then, add the 'i' to the front of your costume! This superhero family look is ideal for group looks.
22. Black Panther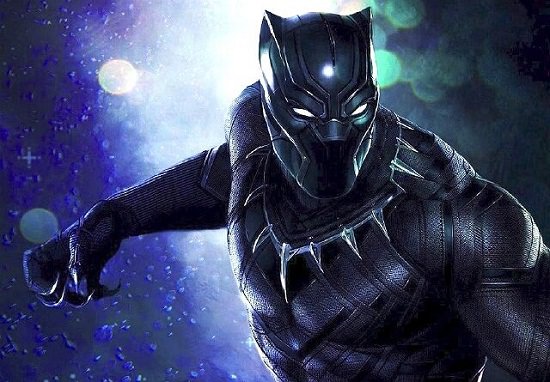 Another idea that can be easily pulled off at the last minute! For this superhero look or costume bring together an all-black ensemble and pair it with long boots. The black panther touch can be added to the look with the help of a cardboard mask! This is an incredible way to pay a tribute to Chadwick Boseman. So, are you ready to dance to the tribal tunes of Wakanda?
23. Red Emoji Girl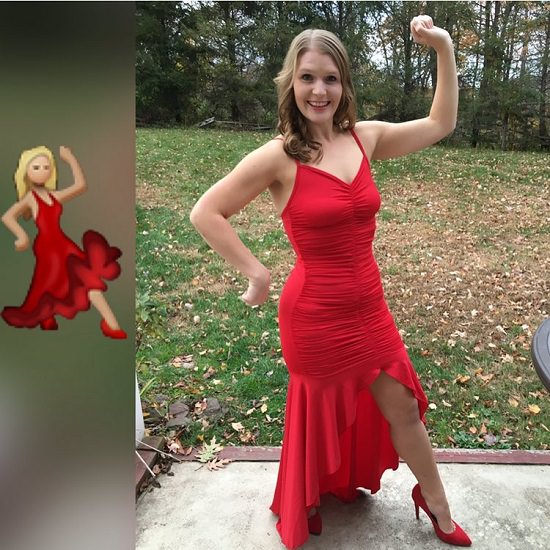 This fun attire for Halloween can easily be taken beyond, our suggestion– just drop the pose when wearing otherwise. Wear a red sleeveless maxi dress with an asymmetrical hemline for this look and finish off with red pumps.
24. The Seven Dwarfs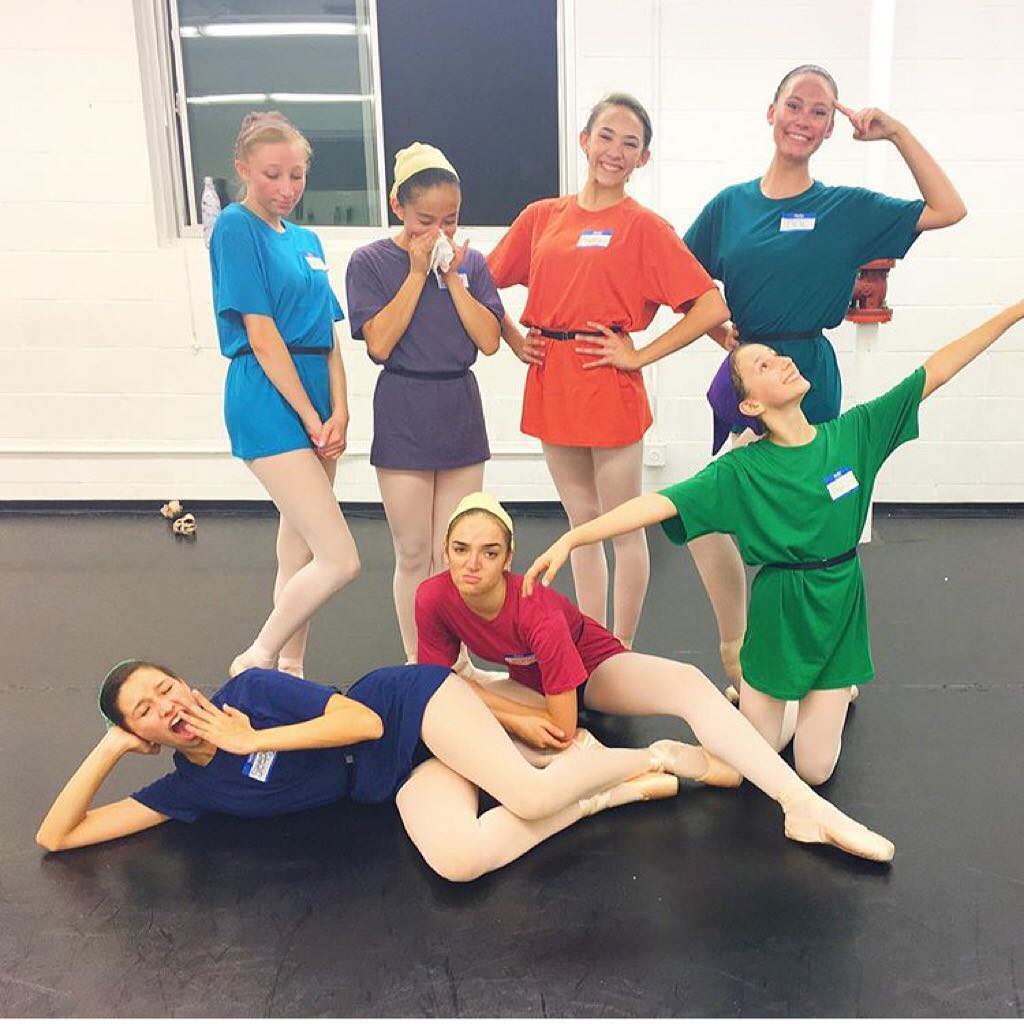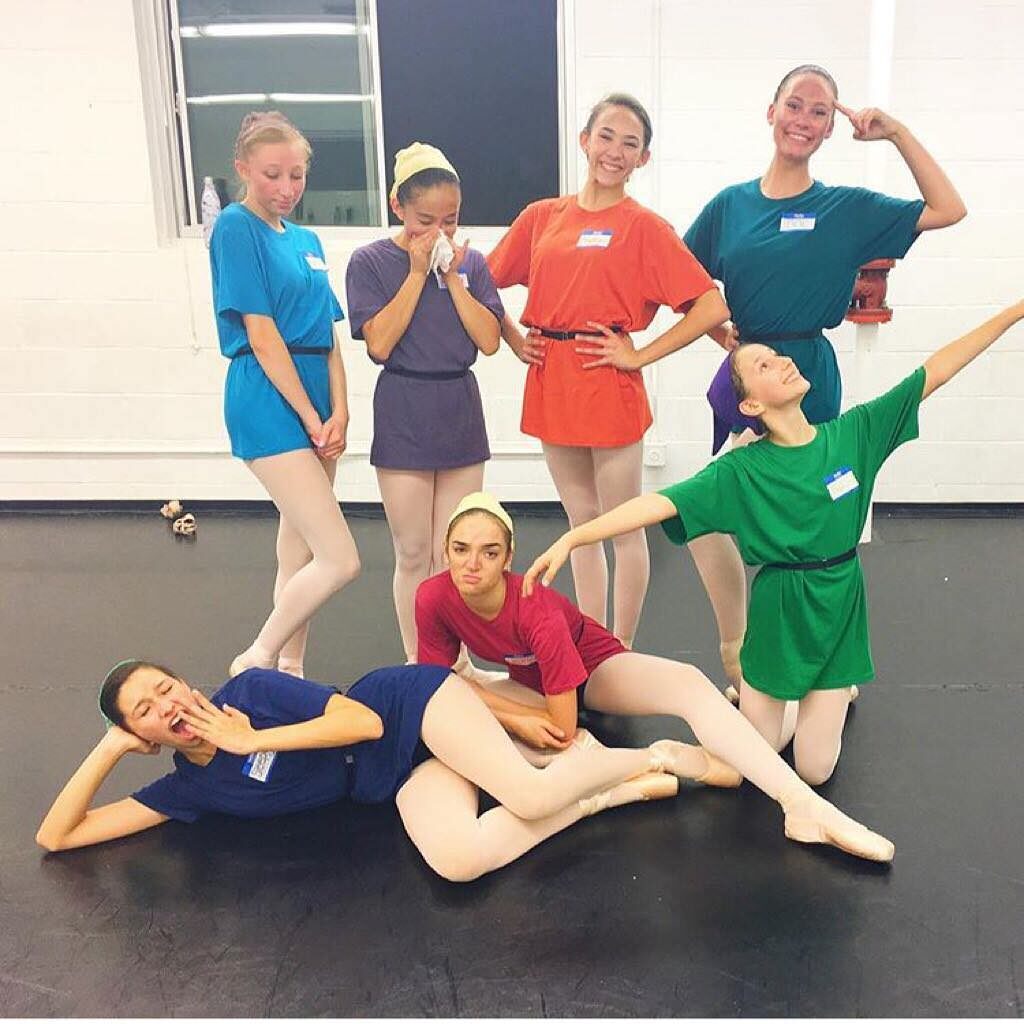 If you have a bunch of crazy friends or family members, this could be an amazing Halloween look. You can also bring together your dance troop to be the seven dwarfs from Snow White. Pick matching tee colors to that of the dwarfs and match it with their personalities! Yes, it is that simple!
25. Superheros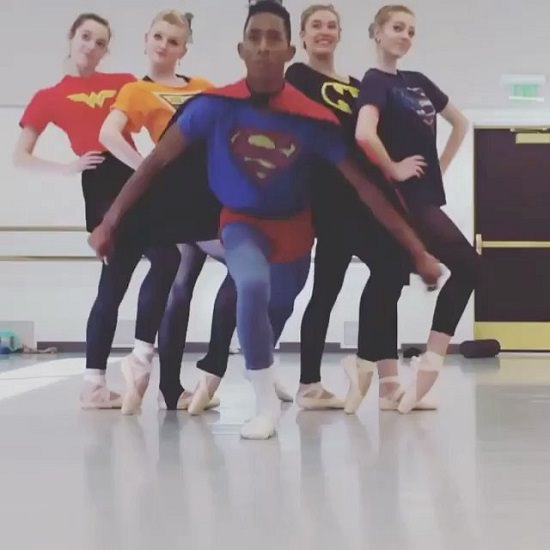 Dance your way to saving the world with these easy to pull off superhero costumes! Your dance troop can simply slip-on their favorite superhero tees over their leotards and dance till they drop!
26. M&Ms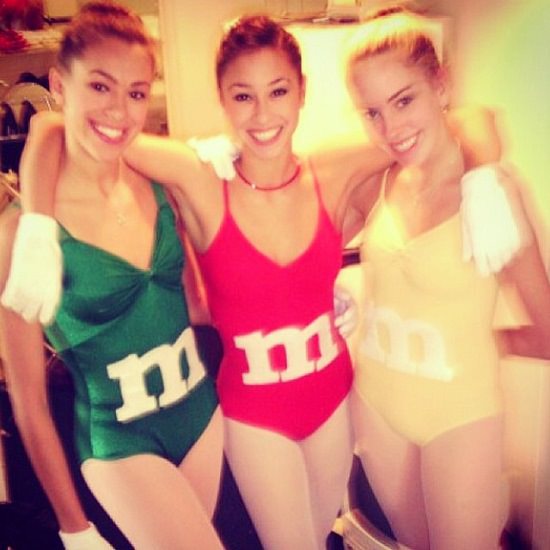 We are all aware of the iconic 'M' font printed on the most loved chocolate delicacies all over the world. However, not everyone has thought about the genius way of using that 'M' in a costume. The recognizable font can help you pull off an easy dance group costume! Simply add the alphabet to the front of your colored leotards (red, yellow, green, or blue and other M&M colors) and slip-on white gloves to become M&M characters.
27. Tweedle Dee & Tweedle Dumb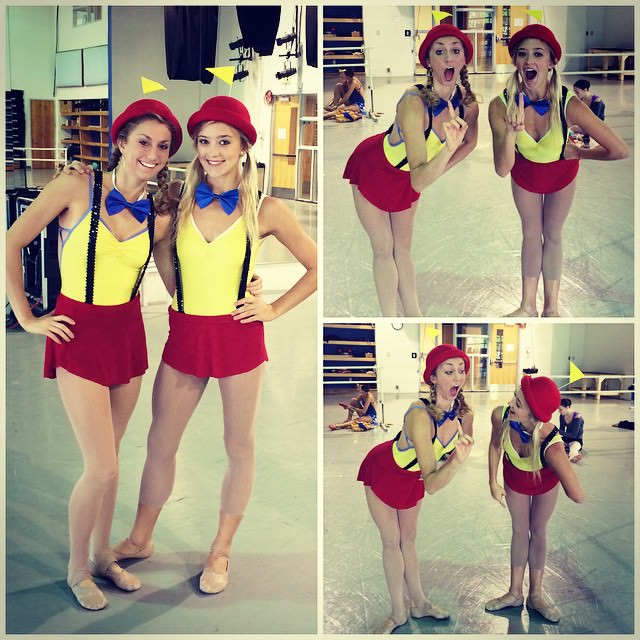 Add on some accents like the blue bow-ties, red hats with the signature yellow flags, to your yellow costume and transform into Tweedle Dee & Tweedle Dumb with your best friend.
BONUS Halloween Costume Ideas for Dance Class
28. 80's Rock Dancers
The 80s, the period of fashion that represented freedom and when everything was allowed. From cross-dressing to bold choices, the period presents us with unlimited costume ideas. For this bold look, pair a cool tee from your closet with leather leggings, chunky boots, and loads of accessories. You can also add extra hairspray and stand out from the crowd with messy and wild hair.
29. Your Folk Dance
We assume you have your folk-dance costume in reach! Halloween is the perfect occasion to wear this elaborate garment without a performance. So, bring together this folk look for an amazing festive occasion.
30. Old Recital Costume
Take on a fierce performer look for your dance class this Halloween. For the look layer a tutu skirt on a leotard bodysuit and finish-off with ballerina flats or heels. If you are a performer, you can simply use your old recital costume and add a Halloween touch to it with bloodstains and spooky make-up!