Give your windows a trendy look with these DIY roman shades! Buying custom made roman shades can be expensive, but these step by step tutorials are here to help!
1. Easy DIY Tension Roman Shade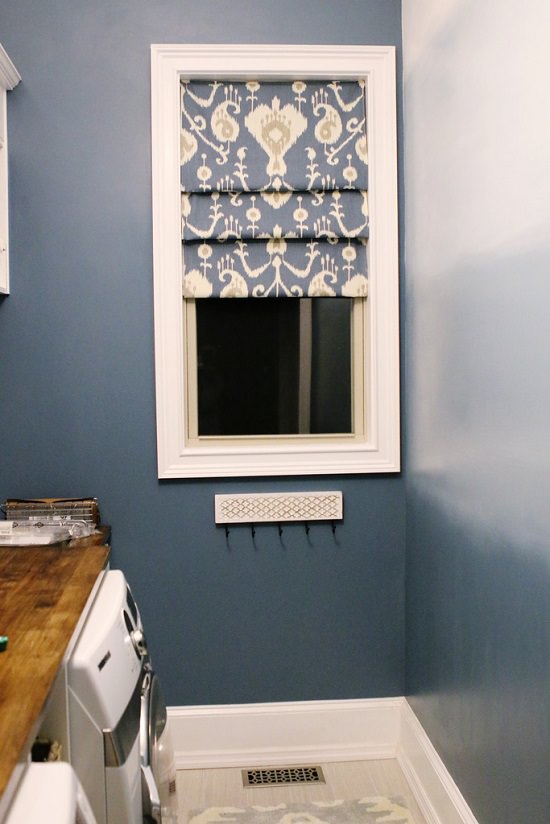 This pretty Roman shade made using tension rods, fabric, and some basic sewing skills have the potential to alter the look of your bedroom like nothing else. Get more details here.
2. Painted Bamboo DIY Roman Shades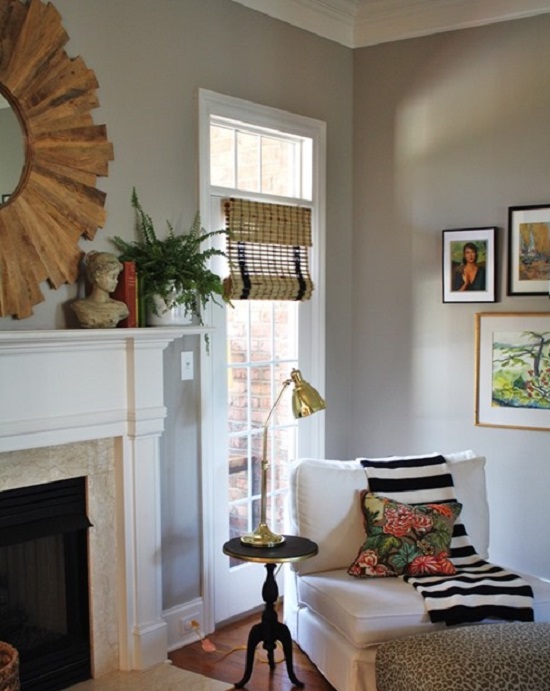 Fabric Roman shades are too mainstream. Add definition to bamboo blinds with black paint and painter's tape for a more stylized look. The simple steps are here.
3. Printed Fabrics Roman Shade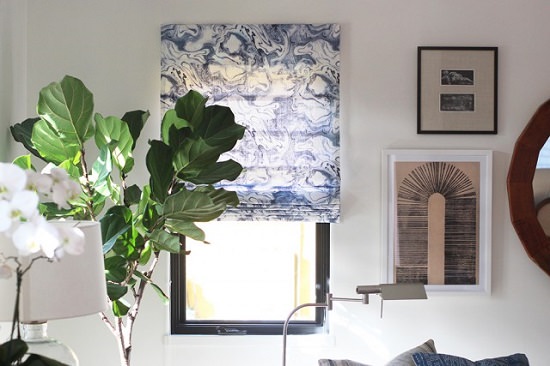 Made with linen and mini blinds. This inexpensive Roman shade idea is bursting with texture and color. Here's the tutorial!
4. DIY Text Roman Shade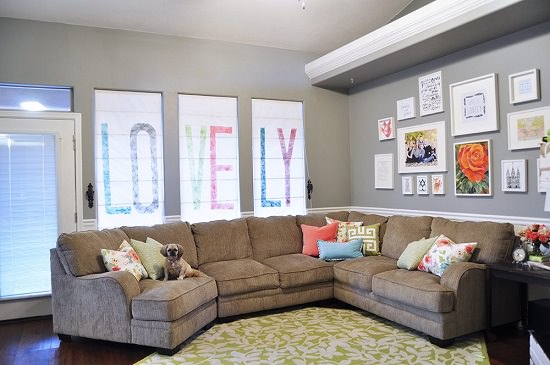 Painting words into shades is a great idea for creating a giant piece of art that catches the eye. All Things Thrifty has the instructions.
5. No-Sew Roman Shade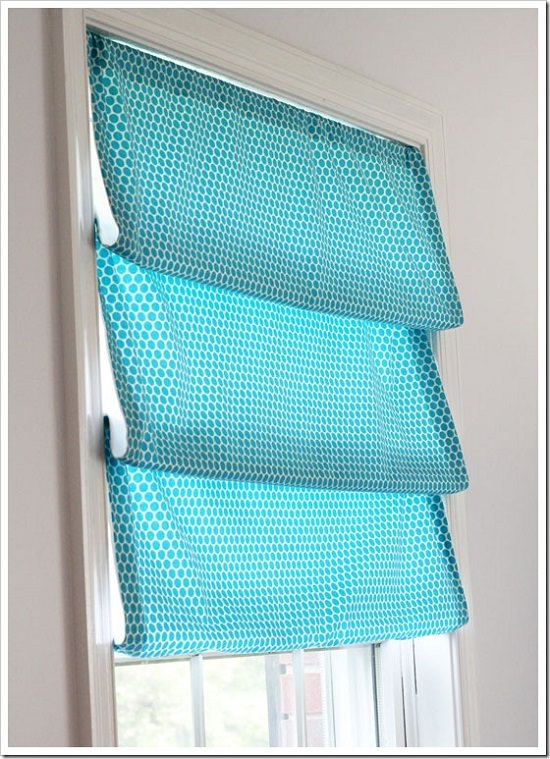 When you have no sewing skills to swear by, consider using fabric glue, pins, and embellishments to hold up your Roman shade. See this post for details.
6. DIY Fixed Roman Shade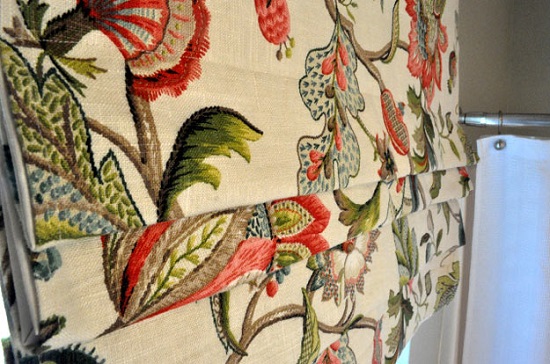 The fixed Roman shade idea may not come with the perks of adjustments, but its space-friendly design makes it a hit in apartments. We found it here.
7. Monogram Roman Shade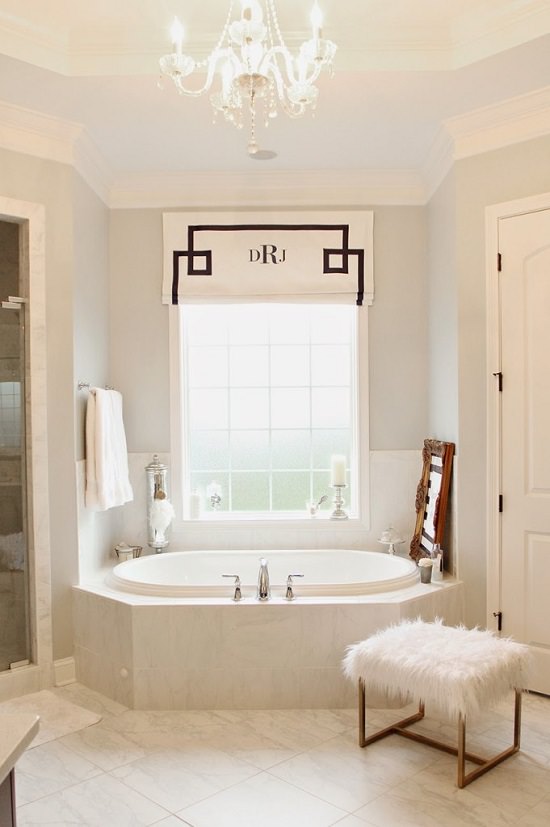 This monogram look may be difficult to attain, but the good thing is you don't need a sewing machine or special skills for that matter. Click here to know more.
8. Checkered Pattern Roman Shade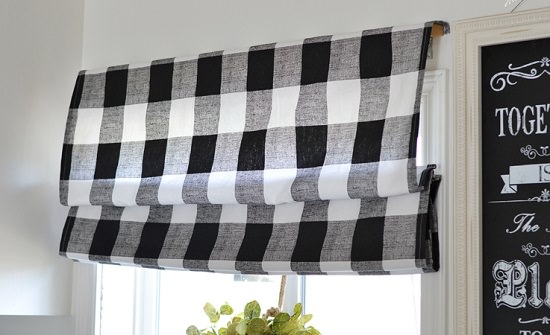 Nothing beats the good ol' Checkered pattern shade for a timeless window makeover! We got inspiration from The DIY Mommy.
9. Inexpensive Roman Shades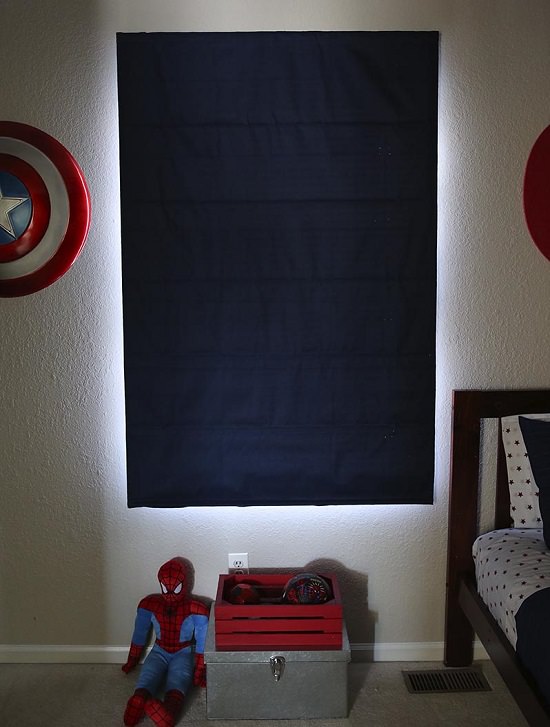 Turn a common drape into a tailor-made Roman shade that works best for adorning the open window of your bedroom. Get the tutorial from here.
10. DIY Own Roman Shades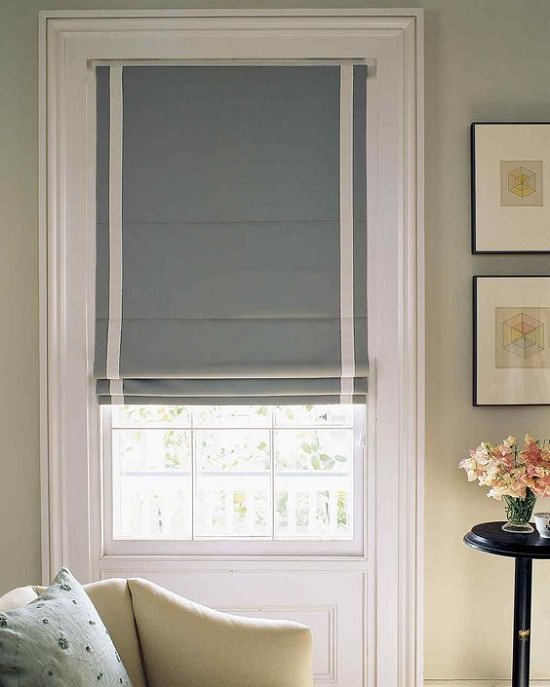 Combining the softness of drapes with the practicality of blinds, these budget-friendly Roman shades work in every part of the home. The DIY is at Martha Stewart.
11. Roman Shade From a Bed Sheet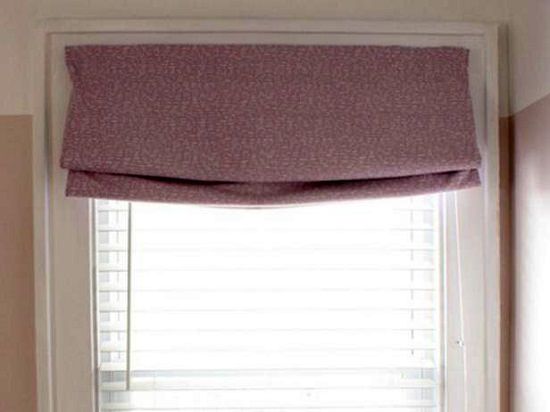 Easy to make and customize, this no-sew Roman shade idea using blackout curtains is perfect for lazy DIYers. Visit DIY Network to learn more.
12. Pleated Balloon Roman Shades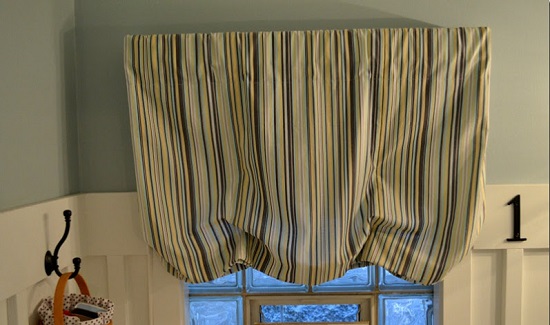 The balloon shade idea creates a relaxed and dreamy effect, making you feel comfortable even when you're miles away from home. Check out this article for instructions.
13. DIY Roman Blackout Shades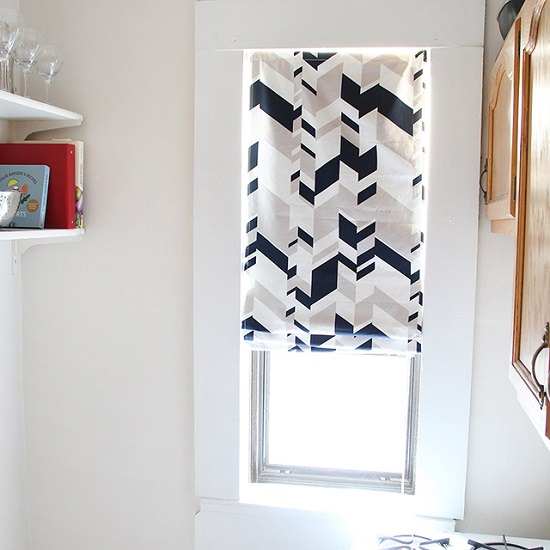 Some fabric, glue, and mini-blinds are all you need to create this beautiful black-out Roman shade from scratch. Get the DIY from here.
14. Faux Roman Shades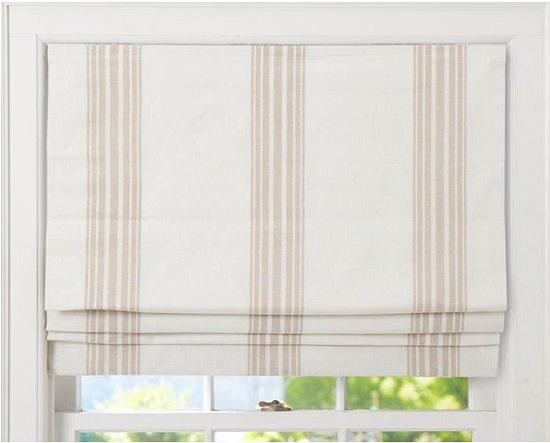 Going the faux route for your DIY Roman shade is excellent for infusing an understated charm in the bedroom. See the detailed post here.
15. DIY Budget Friendly Roman Shades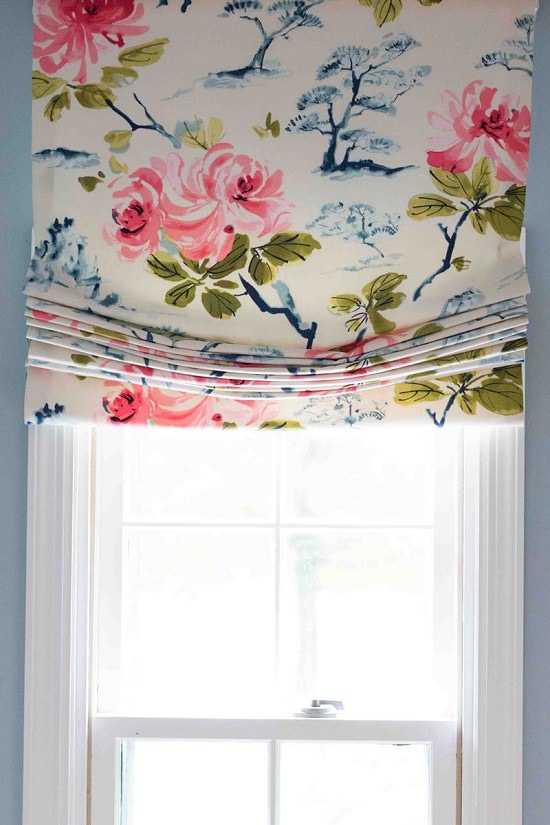 With this detailed tutorial by DIY Decor Mom, it's remarkably easy to upcycle your favorite piece of fabric into a budget-friendly privacy screen.
16. Lining Fabric Roman Shades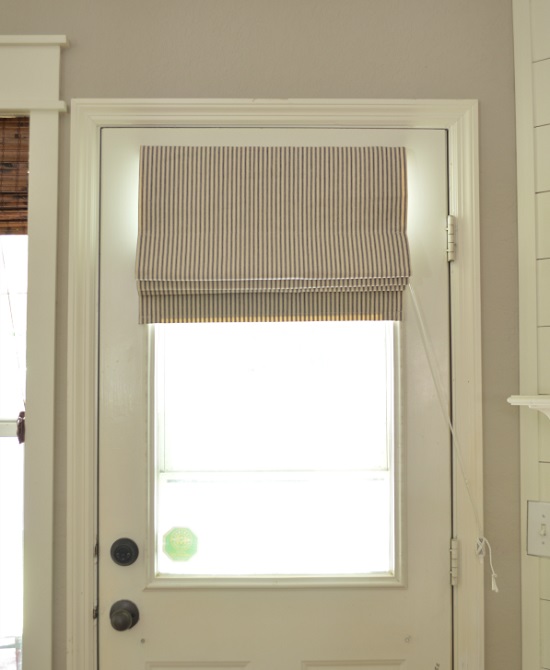 If you want to embody the Zen appeal of bamboo blinds on your Roman shade DIY, this tutorial is your answer.
17. DIY Roman Shades Using Mini-Blinds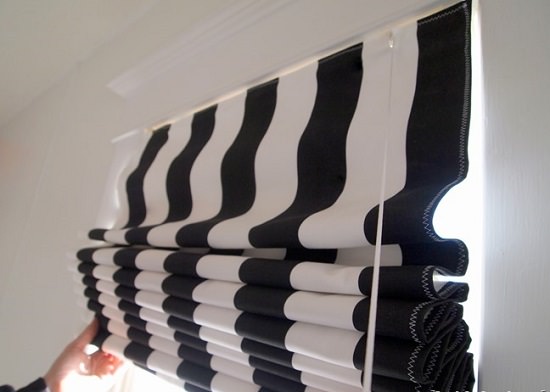 Inspired by black-out curtains, this classic Roman shade idea is perfect for adding bold accents to the room. Follow these instructions to make it.
18. Second Roman Shade Finished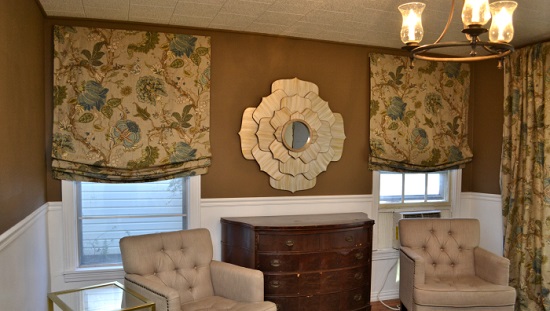 Why spend on fancy linen window coverings when you can just as quickly make them from scratch and at a fraction of the cost with this easy tutorial.
19. Quick No-Sew Roman Shades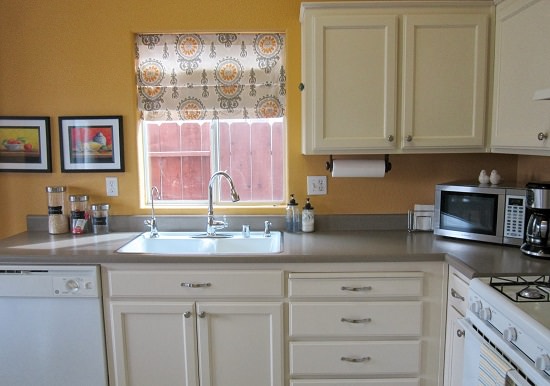 Perfect for beginner DIYers, this no-sew Roman shade idea gets done quicker than setting the dinner table. Know more here.
20. Hardware-Free Roman Shades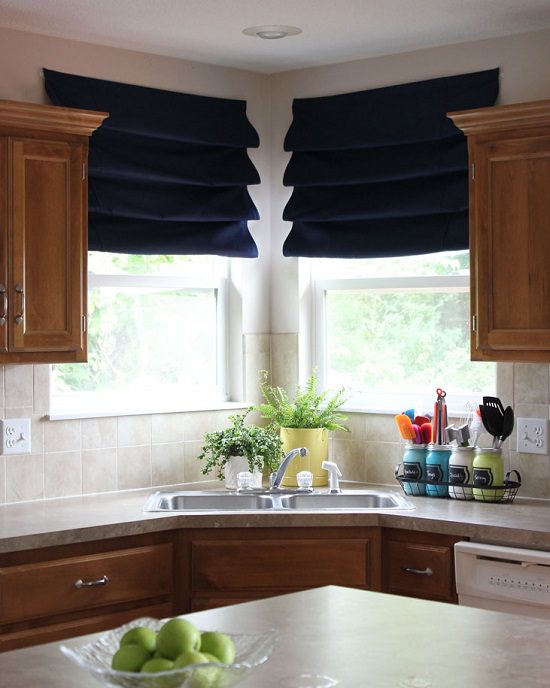 This no-sew Roman shade design is easy to whip up on a lazy afternoon, sans any tools or skills. Forrent provides more details on this idea.
21. Drop Cloth Roman Shade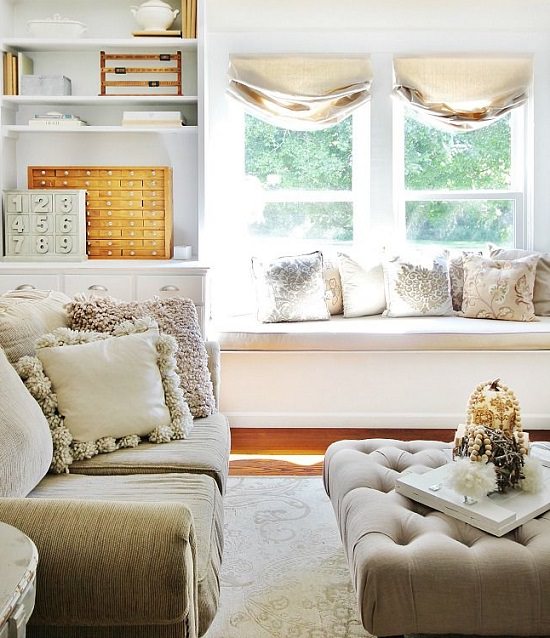 This budget-friendly, drop Roman cloth shade will surely enhance your mood, giving you a cozy space to unwind. All you need to know is here.
22. DIY Cordless Roman Shades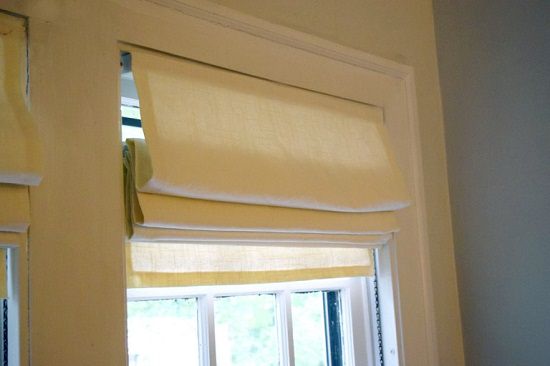 When you want to babyproof your home, dangly cords are out of the question. Enter cordless Roman shades with this DIY.
23. DIY Burlap Roman Shades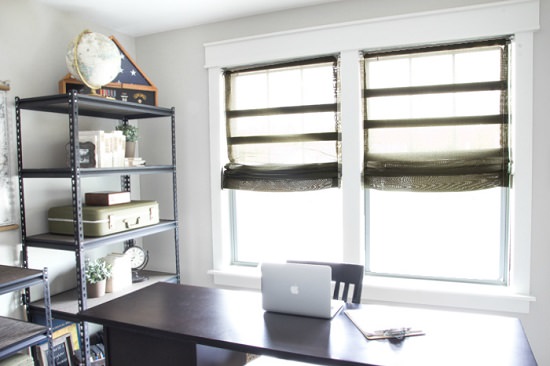 Before you dismiss Roman shades as too feminine for your tastes, do consider this window update idea using mini blinds. The DIY in detail is here.
24. DIY No-Sew Roman Shades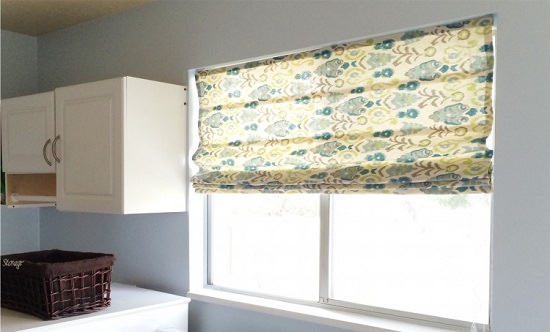 When you're looking to create a no-sew Roman shade, mini blinds are the way to go! You'll need to follow the steps from here.
25. Roman Shades 2.0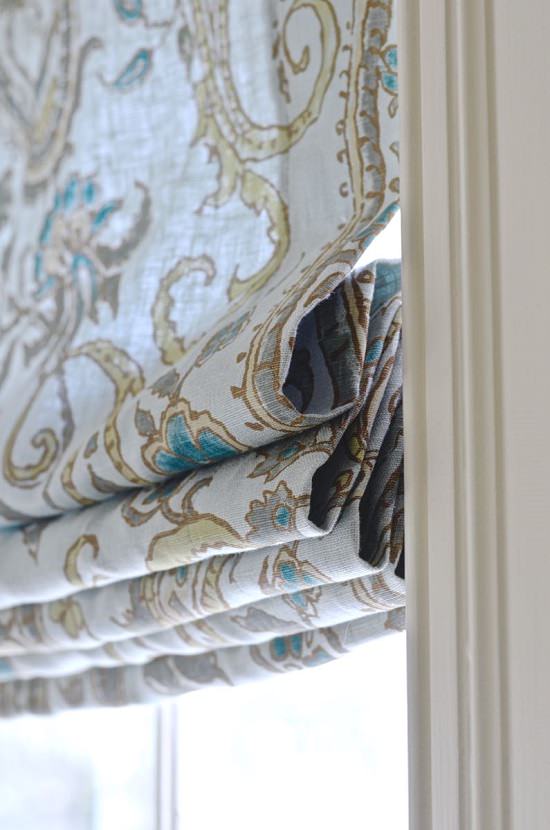 The warm color palette of this fabric shade softens the mood while preventing the neighbors from getting a good look. Replicate this idea with the help of this article.
26. DIY Roman Shades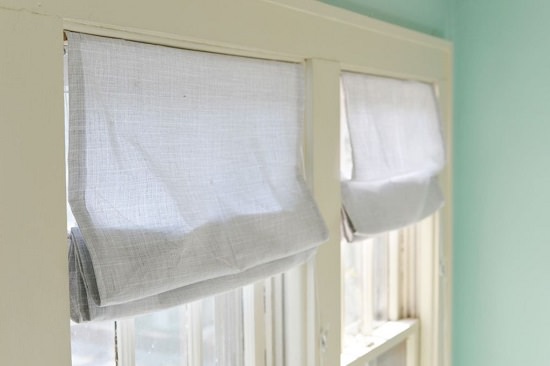 With ample opportunities at customization concerning design and dimensions, this fabric window covering idea is a hit. The DIY is available at Homedit.
27. DIY Mini Blinds Roman Shades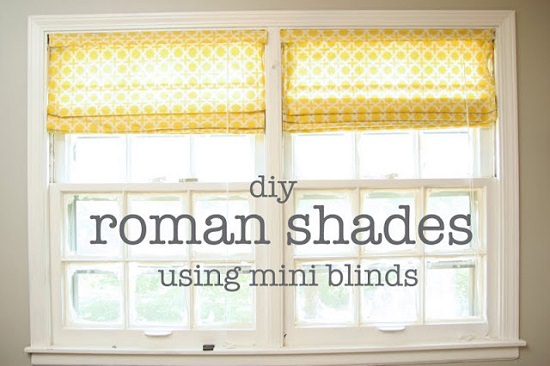 Upcycle ordinary looking mini blinds into gorgeous Roman shades with this simple DIY!
28. DIY Faux Roman Shade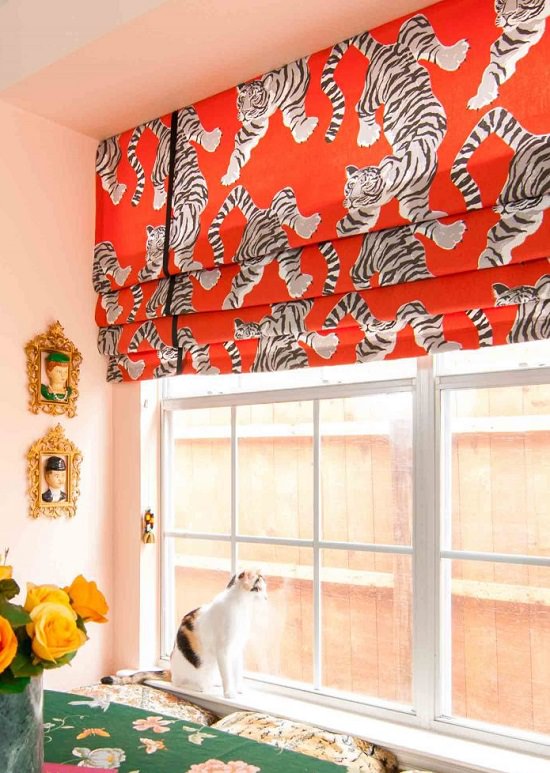 Ditch floral-printed fabrics for a bolder Roman shade that creates a beautiful focal point in the room. Here is the post with DIY.