The commercial candles that we occasionally buy contain a high content of toxic chemicals that actually affect your health adversely. Try DIY-ing these non-toxic and natural candles at home using basic supplies! Follow these 25 DIYs that we have collected for you.
1. Bottle Cap Candles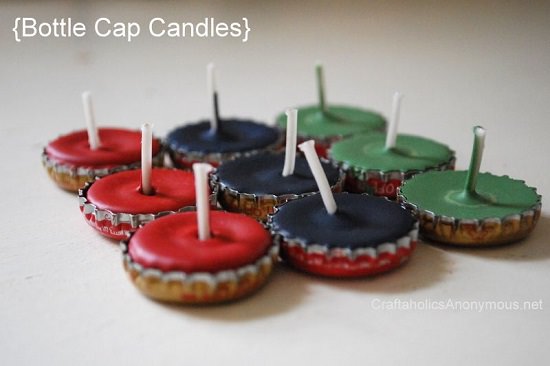 Start saving bottle caps for this cute and interesting DIY bottle cap candles! If you have ever tried making crayon candles, this will be a lot easier for you! Always be careful with the hot melted crayons as they can burn your skin! Making them is easy and fun, follow the tutorial here.
2. Glowing Photo Luminaries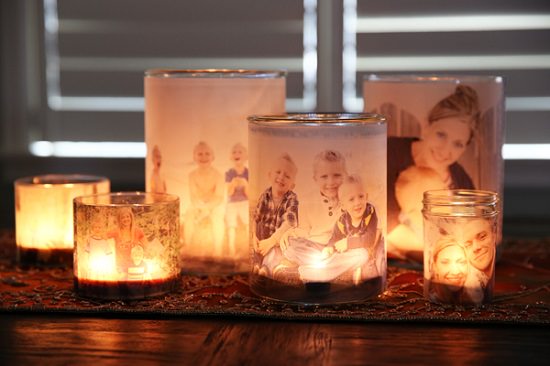 Bring your memories to light with these glowing photo luminaries DIY. It's an interesting way to style your dining table along with remembering the good and memorable days! The tutorial is given here.
3. Cupcake Candles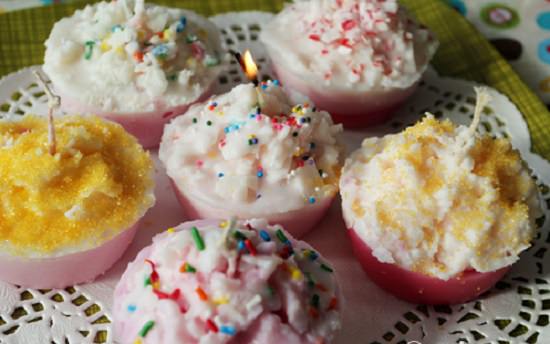 DIY  a candle that gives the visual appeal of a cupcake! This can be a perfect idea for kids' birthday parties or any get-together! Involve your kids in the project to enhance their creative side! Here's the DIY.
4. Poured Mason Jar Candle
If you love making candles, this candle DIY is just the one for you! These are colorful, attractive and you can decorate them in the way you wish. Check out the detailed tutorial at Something Turquoise.
5. Pressed Herb Candles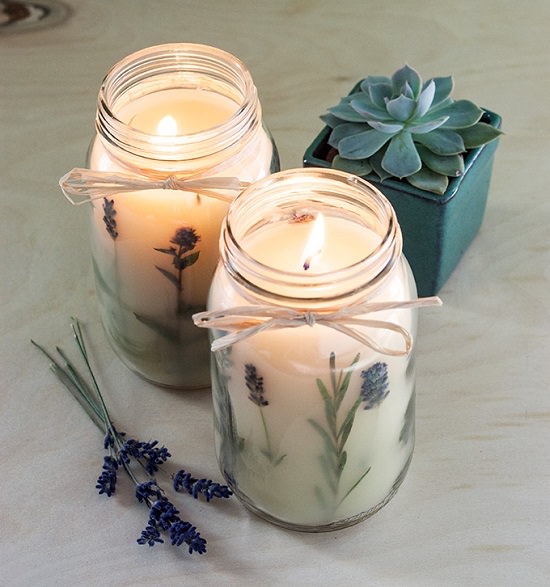 Use lavender and chocolate mint to replicate this pressed herb candle project, you can use any herb you have available. It smells amazing once lit! We found the idea here.
6. Color Block Candles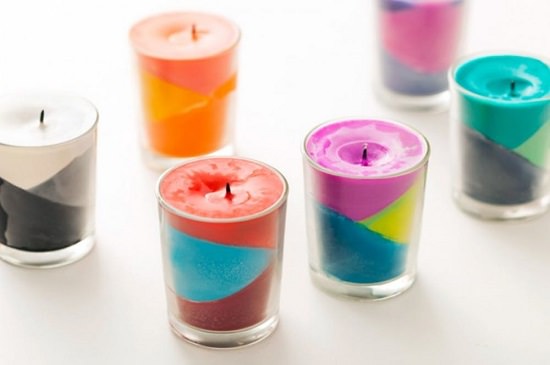 Create color block candles using crayons, use wax crayons for the procedure. You can get wax candles from any local stationery or supermarket. Follow the tutorial at Brit+Co.
7. Candle Guide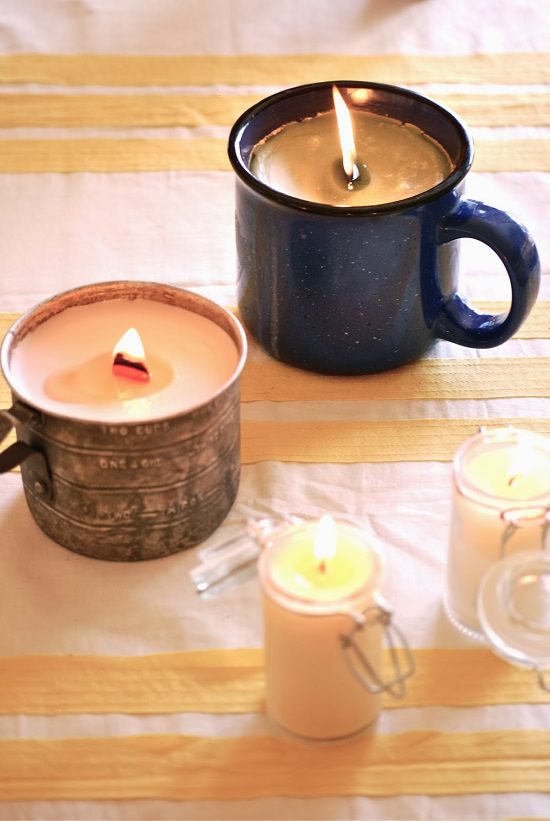 This candle DIY guide is ideal if you are searching the web for "Christmas thanksgiving favors". Check this link to know more.
8. Water Candle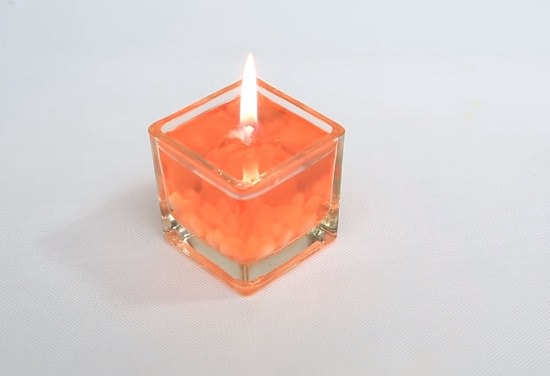 How about lighting fire to water with this magical water candle DIY? It's sure to catch every eyeball wherever you'll place it. Watch the video tutorial here.
9. Citronella & Eucalyptus Candles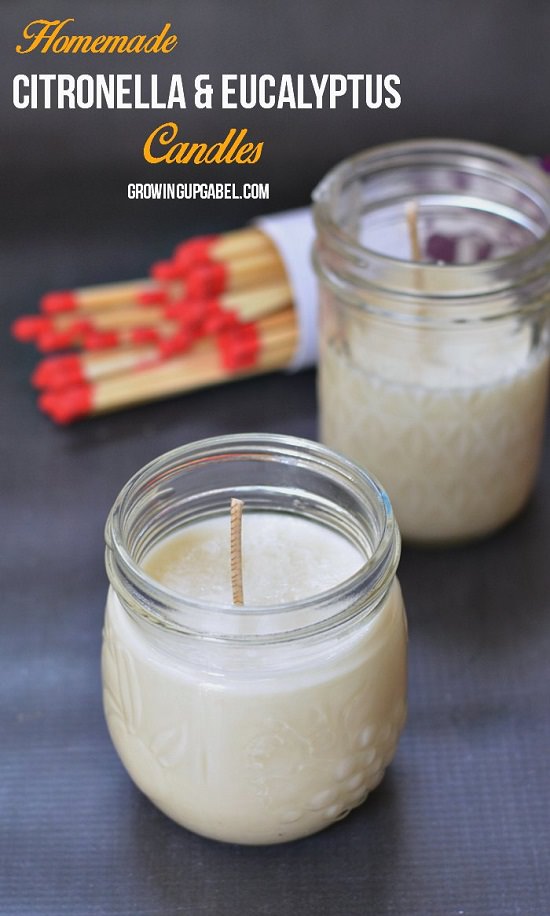 Make this herb candle if you really want to get rid of mosquitoes and flies from your surrounding, citronella is of great help! Find out more about it at Growing Up Gabel.
10. Citrus and Spice Scented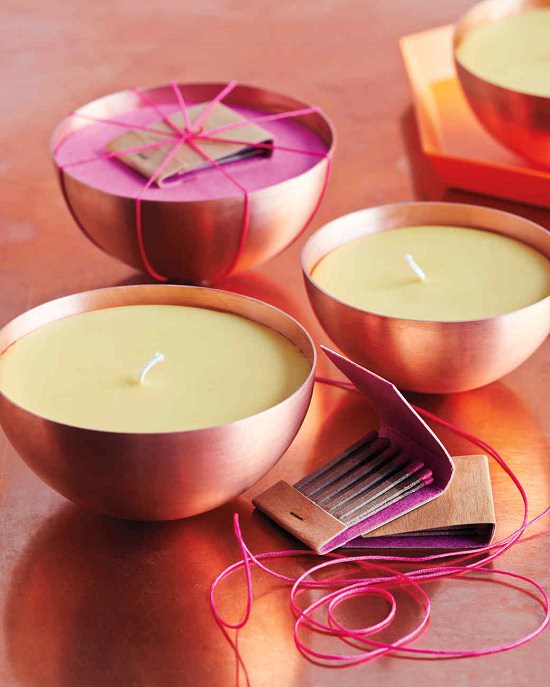 Make this whimsical candle that smells of citrus and spice, you can combine any two scents. It's easy to create these, even for beginners! Check out the tutorial at Martha Stewart.
11. Recycled Citronella Candles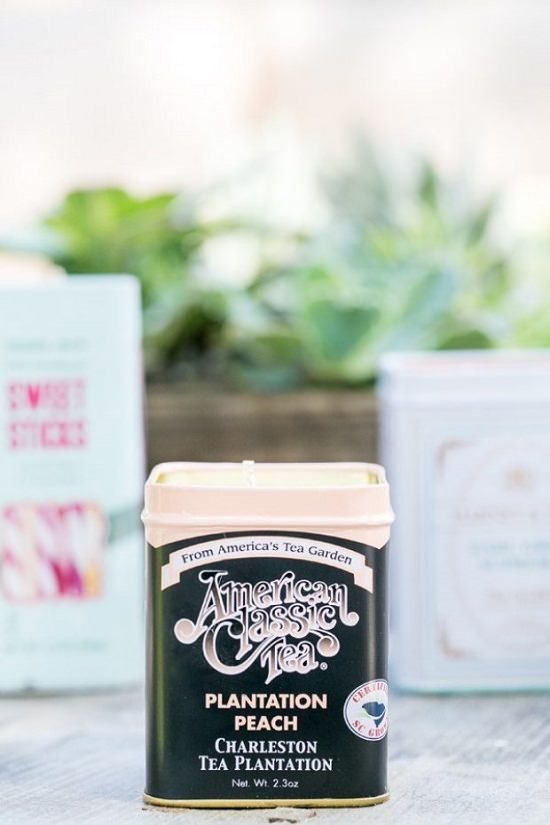 Recycle old candles to recreate this DIY, you can even decorate the outer tin with your creativity. This project can be an enjoyable DIY and a boon to the issue of mosquitoes.
12. Coffee Bean Candles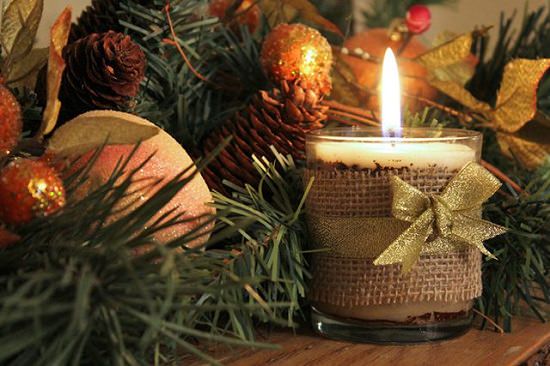 If your love for coffee never ends, this dazzling candle is the one for you! It always smells of coffee. Follow the steps at eHow and decorate it as the way you want it to be.
13. Coffee and Vanilla Bean Candles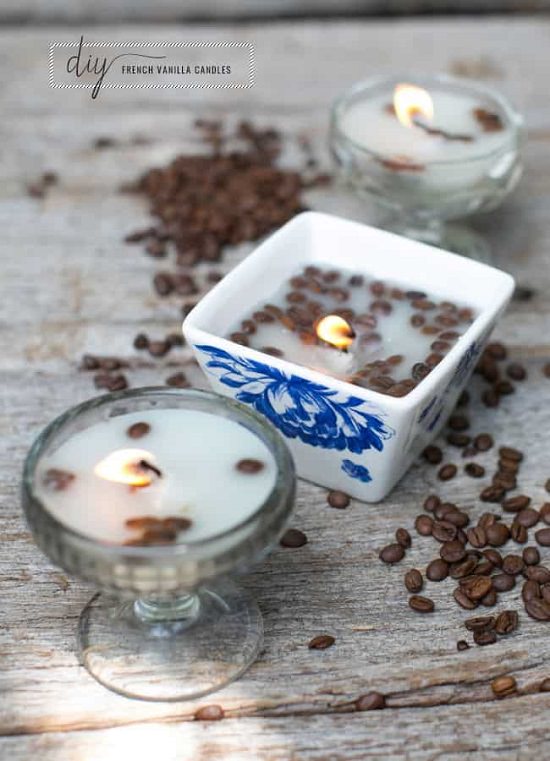 Another coffee bean candle DIY for the coffee addict inside you! This time you can add vanilla beans as well to get a mixed and nice fragrance. Visit Hello Glow for the steps.
14. Seashell Ornaments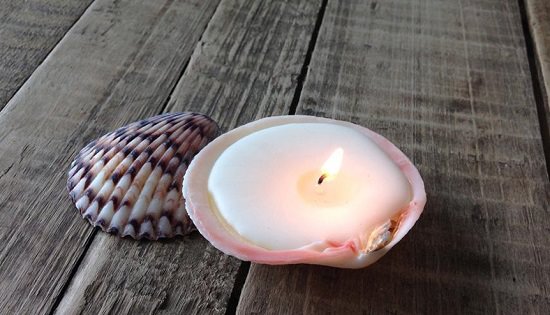 How amazing is the idea of decorating your house or dining table with lighted shells! Try this idea here, it's easy and you can of course experiment with other sea ornaments as well.
15. Crayon Candles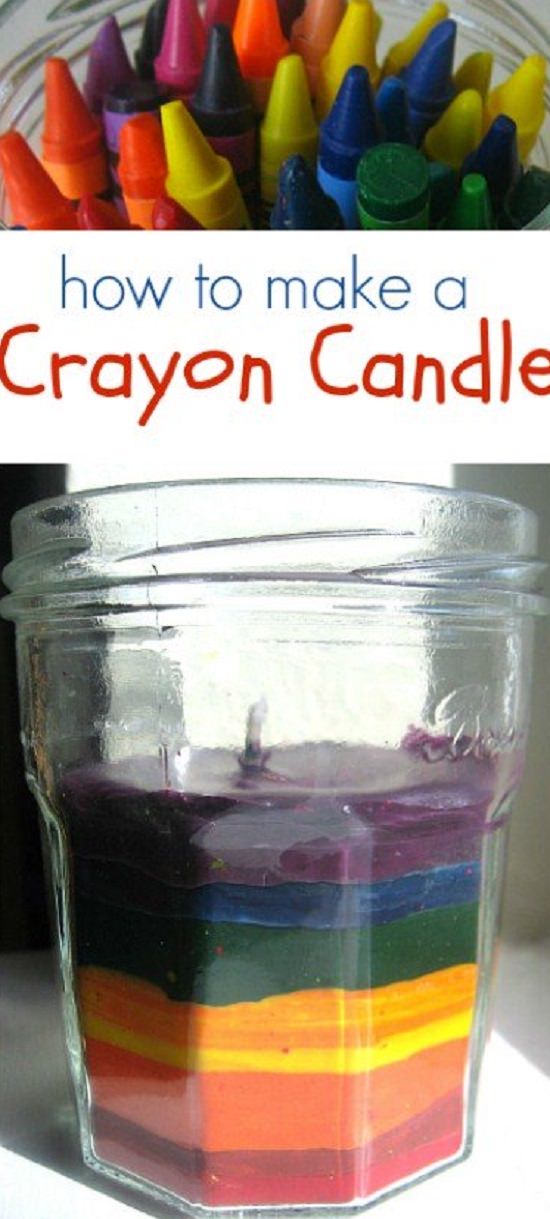 One of the easiest and economic candle DIY is to melt crayons and make candles out of them. It's a pretty basic idea, you can play with the color combinations as per your choice. Here's the idea.
16. Tin Can Candles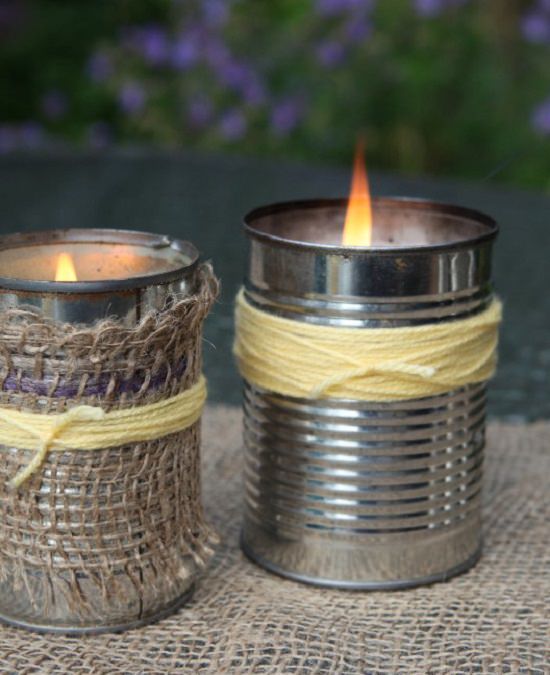 Instead of throwing waste tin cans in the trash, make this shiny and inexpensive candle DIY. Wrap them with a thick coating of twine so that you can hold the tin can while they are in use. This is because steel is a good conductor of heat and it might burn your fingertips!
17. Beeswax Candles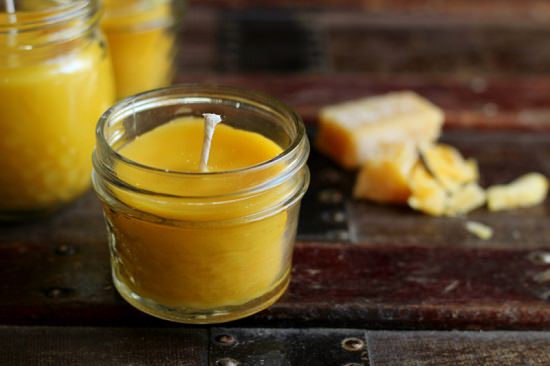 Beeswax is a great alternate to non-toxic commercial candles that might affect your health in some way. You can buy beeswax online or from any local store! Here's the tutorial.
18. Champagne Flute Candles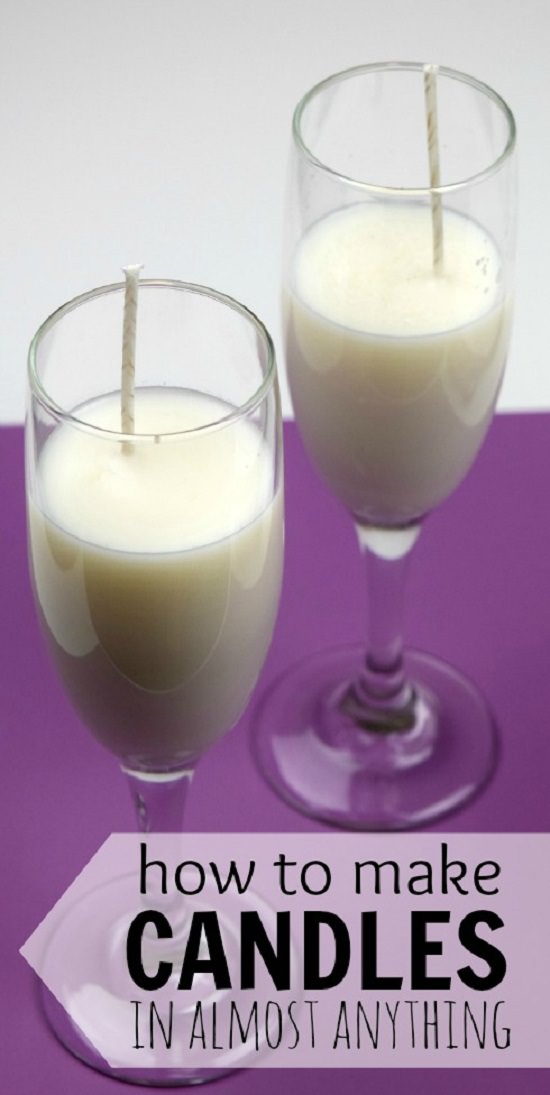 Use champagne glasses to create wax candles for your home. Get creative and recreate this project with major or minor changes! Get the help here.
19. Mason Jar Candles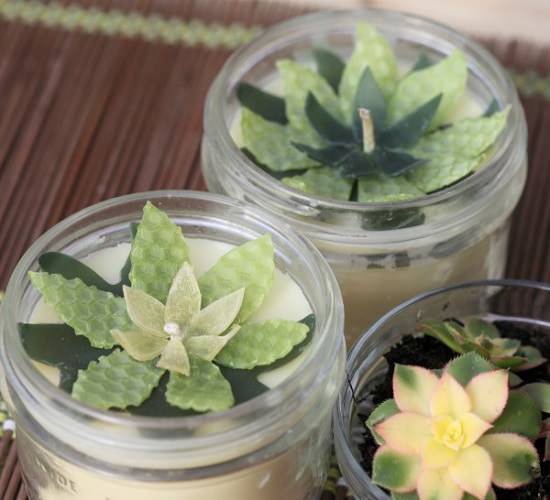 Combine beeswax and "visual" succulents to create this interesting and unique mason jar candle. You'll need a mason jar, beeswax, and few more supplies that are easily available in the market. Check this idea by Garden Therapy.
20. Beeswax Candle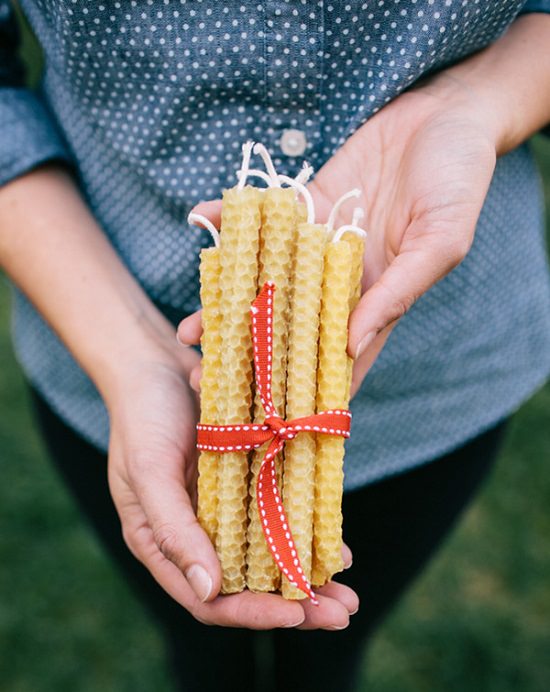 Another beeswax candle DIY for you to follow. This time it's in the form of sticks rather than in a container!
21. DIY Balloon Candles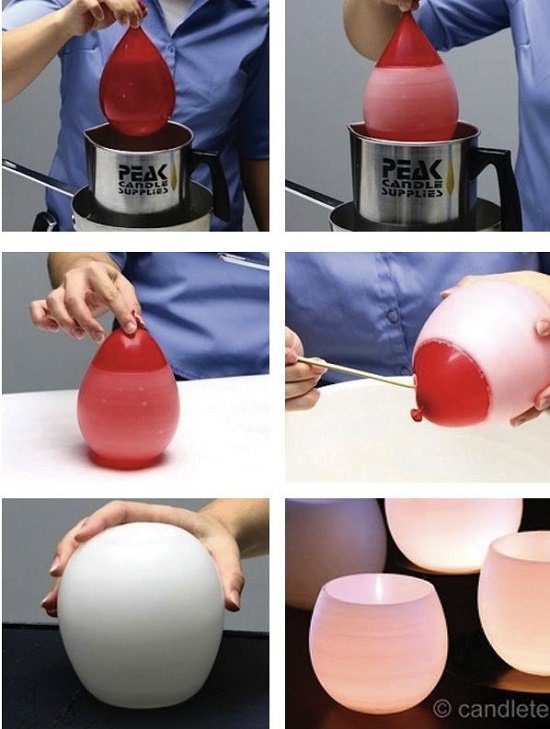 Add a whimsical effect to your parties and holidays with these fancy and easy candle luminaries out of balloons and some wax. Visit here.
22. Long Taper Candles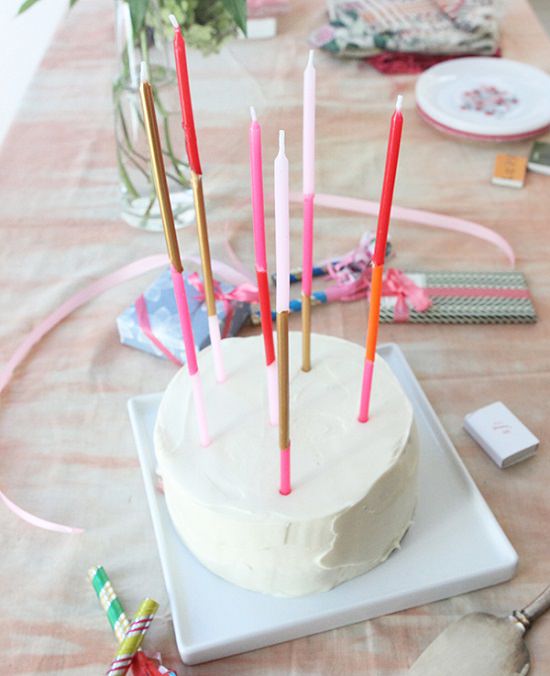 Decorate your kid's birthday cake with these homemade super long taper candles, they'll love it. It's not just amazing but simple to create too. Follow this tutorial.
23.Cookie Cutter Candles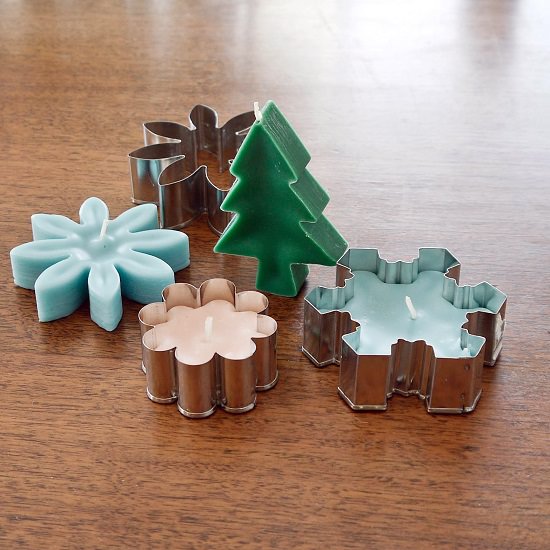 Make candles of your favorite shape and color using cookie cutters or solid molds! They are a great idea for creating miniature decor items for the home. We found the idea here.