24 DIY dream catcher ideas to keep bad dreams at bay and spruce up an ordinary wall with creativity while maintaning the budget! 
1. DIY Gypsy Soul Dreamcatcher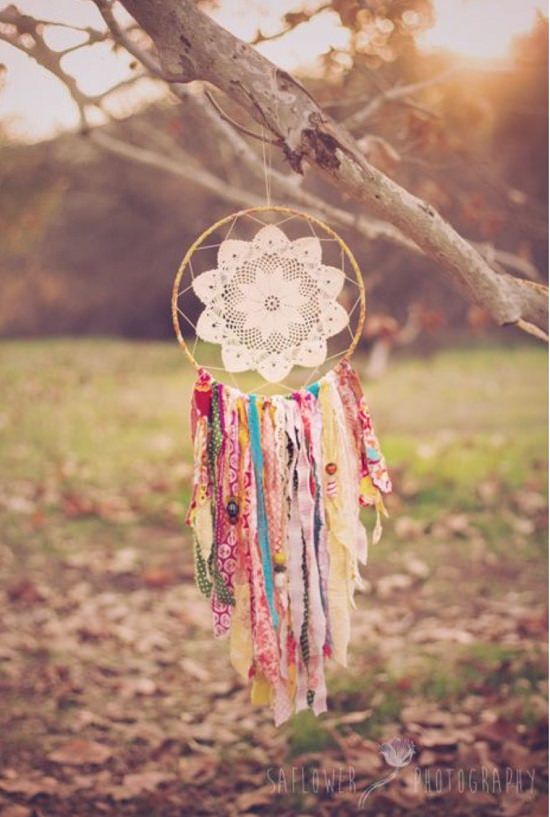 Dream catchers are supposed to catch your bad dreams and give back good dreams to you. It does not require a lot of material to make one, scraps of fabric that you love but could not repurpose are perfect to make this dream catcher.
2. DIY Owl Dream Catcher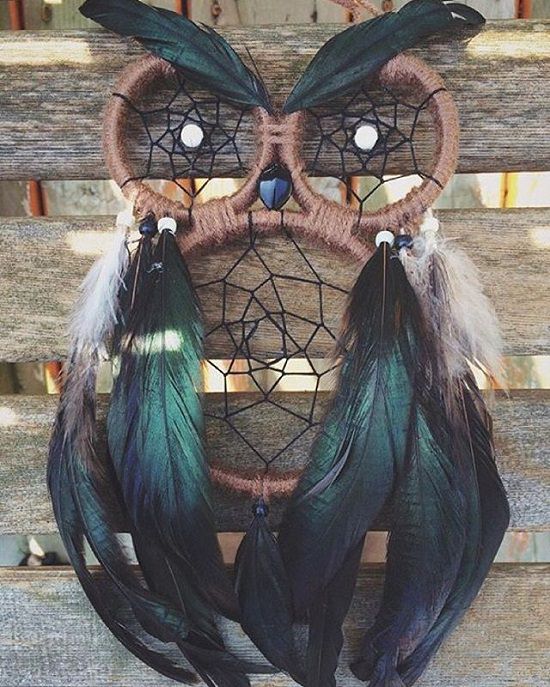 These web style art pieces are making a trend and fascinating a lot of people due to its simplicity and uniqueness. Owl dream catchers are quite undemanding and look similar to an owl and are quick to make. Visit The Whoot to know the full tutorial.
3. DIY Traditional Dreamcatcher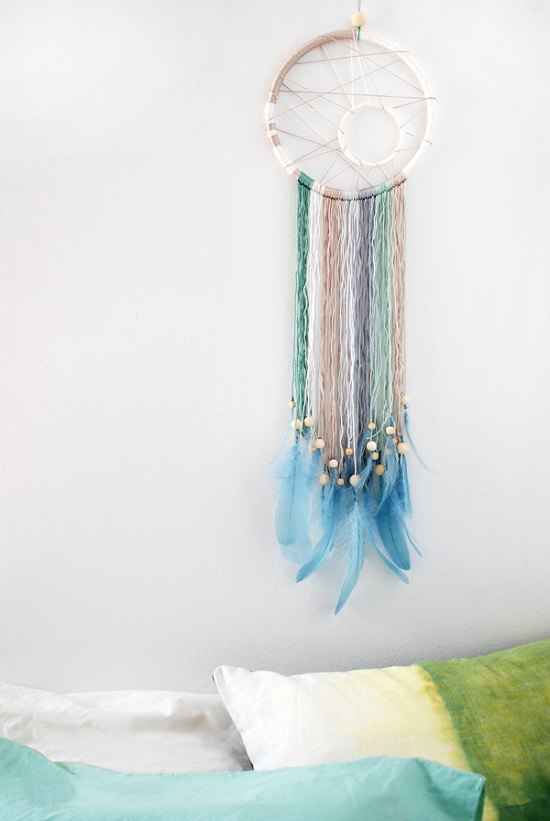 Add a modern touch to the contemporary dream catchers and style them your way with a few supplies and some craft items. Visit this site for the procedure.
4. DIY Doily Dreamcatchers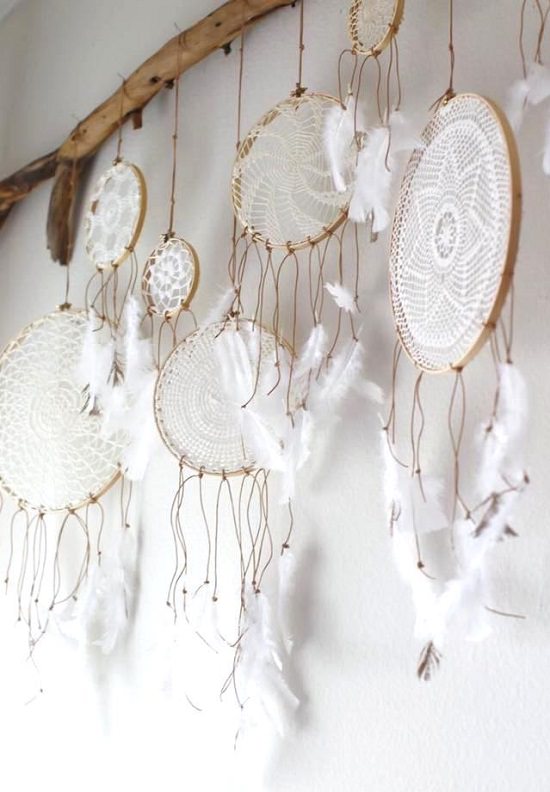 When you design dream catchers with your innovative ideas and creative skills, it makes them stand out from any other commercial one. The fun part is that you don't need much materials, just some feahers, a hoop, and other embellishments, that's all! For instance, check out this Doily dreamcatcher here.
5. DIY Fabric Scrap Dream Catcher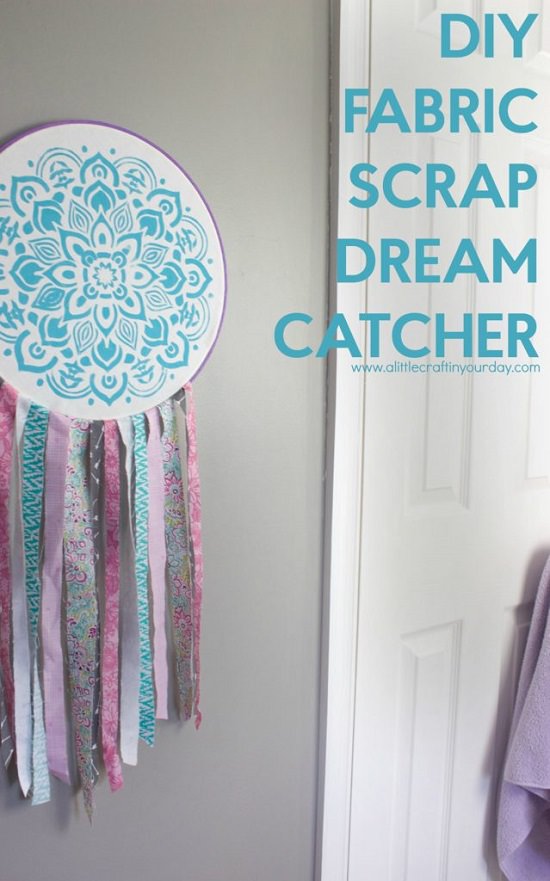 Attractive and embellished dream catchers are a little expensive if you buy them from stores. But, if you are making it out of scrap then what could be best. Click here to know the material requirements and the process.
6. DIY Simple Dreamcatcher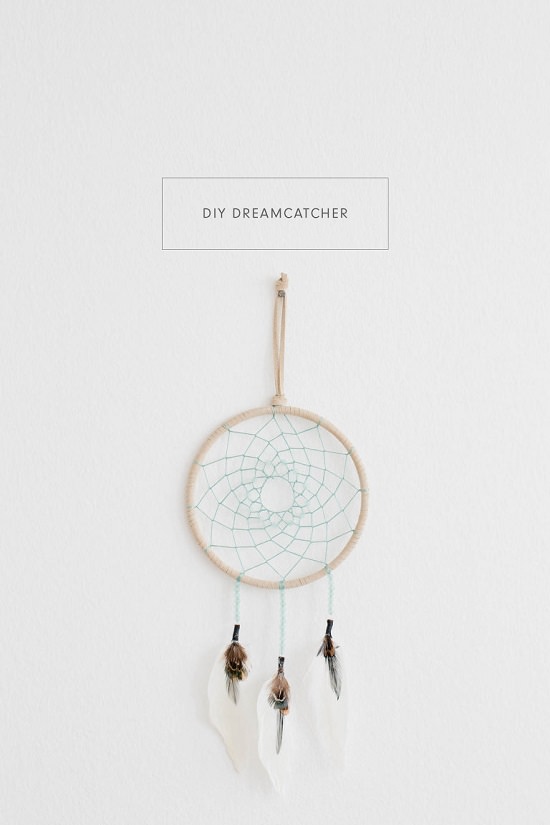 Hang a dream catcher along your bed and say goodbye to bad omens and other negativities. This particular dream catcher DIY is one of the easiest one so far, visit here.
7. DIY Unicorn Dreamcatcher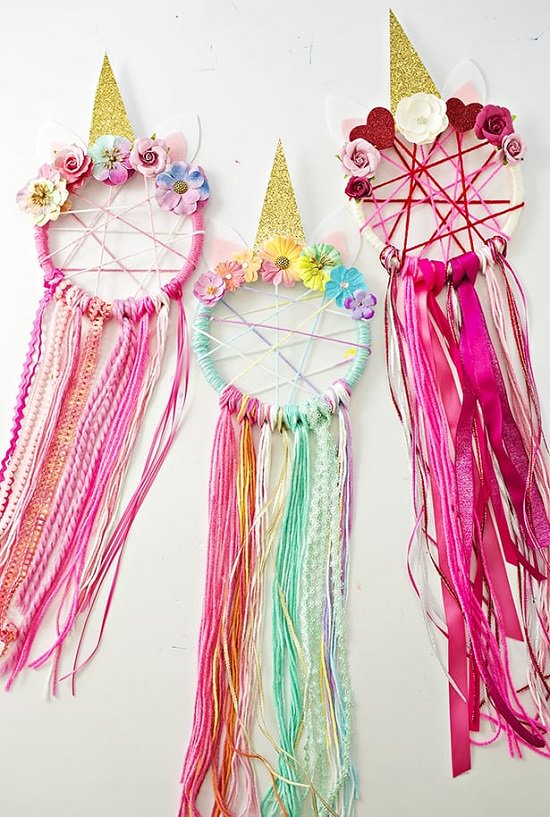 Make these colorful, vibrant unicorn dream catchers and put them near your children's bed. They are attractive because of their appealing designs, which makes them a suitable wall decor or a superb personalized gift item. Look here for further details.
8. DIY Heart of Hope Dreamcatcher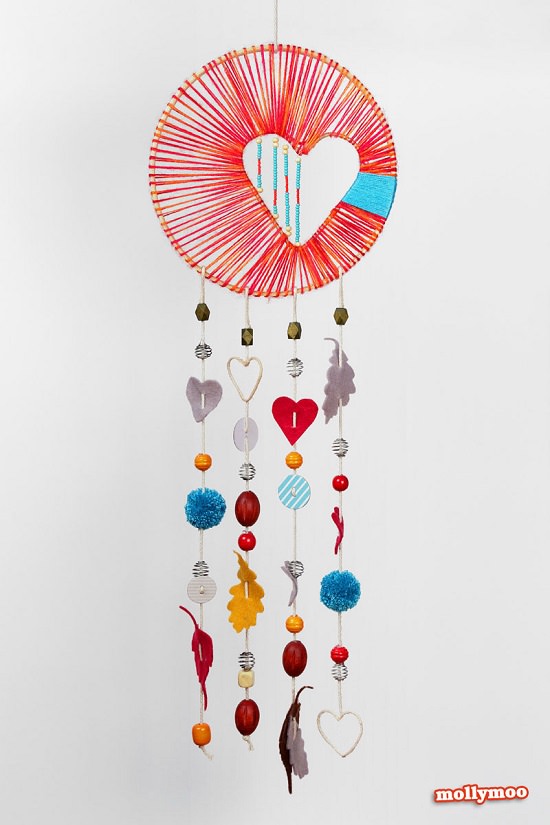 Protect your child's dream from all the negative energies by making a dream catcher for their bedroom. All you need is an embroidery hoop, wool, embroidery threads, glue, hanger, beads, and felt.
9. DIY Horseshoe Dreamcatcher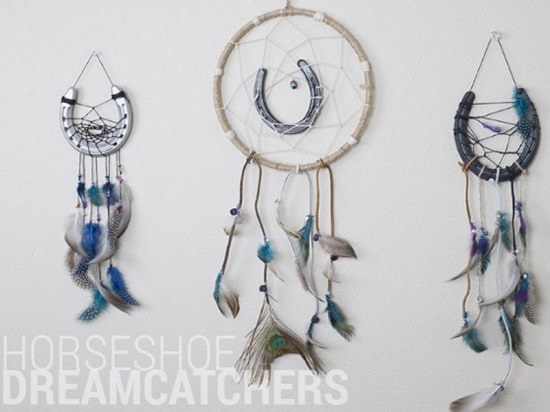 Horseshoe dreamcatchers sound a bit unusual, and so they are, since they make a unique combination of horseshoe and feathers. Moreover, you can also use other items and innovate a unconventional dream catcher out of horsheshow.
10. DIY Fiber Feather Dreamcatcher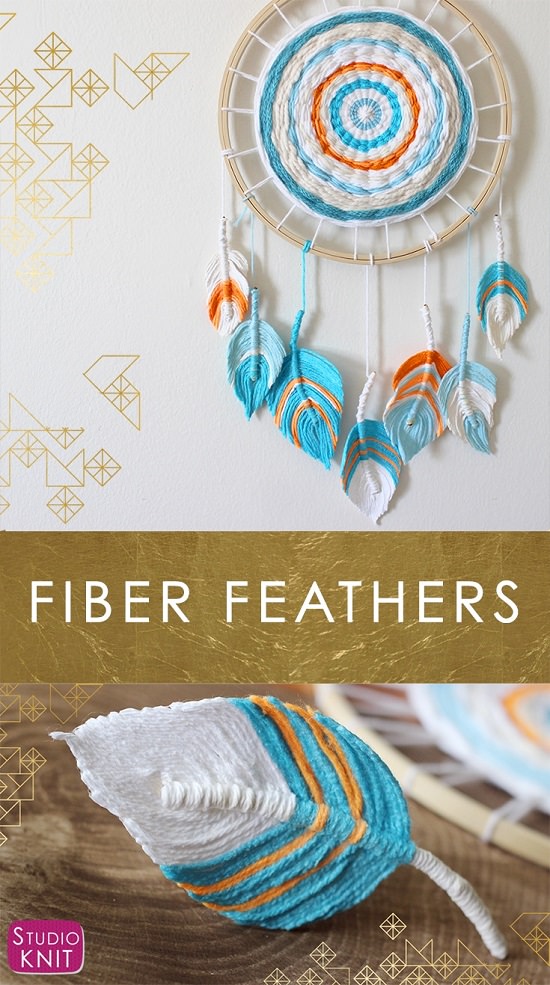 Give a boho touch to your home decor by making these fiber feather dream catchers with the color scheme that goes home decor. The vibrancy of the colors is sure to remind you of the colorful season of spring. Click here to get an idea.
11. DIY Beach Treasures Dreamcatchers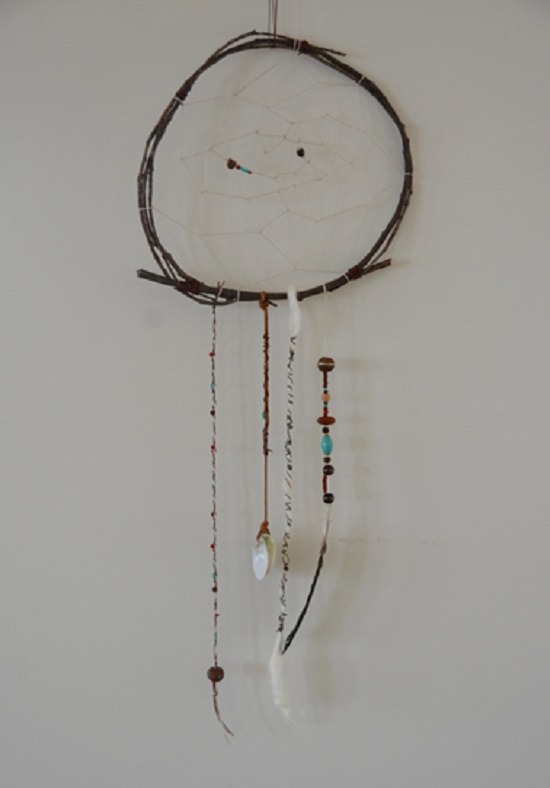 Make this adorable piece of hanging by bending a few sticks to create the hoop and adorn it with beads, shells, feathers, and stones. We found the idea here.
12. DIY Electric Love Dream Catcher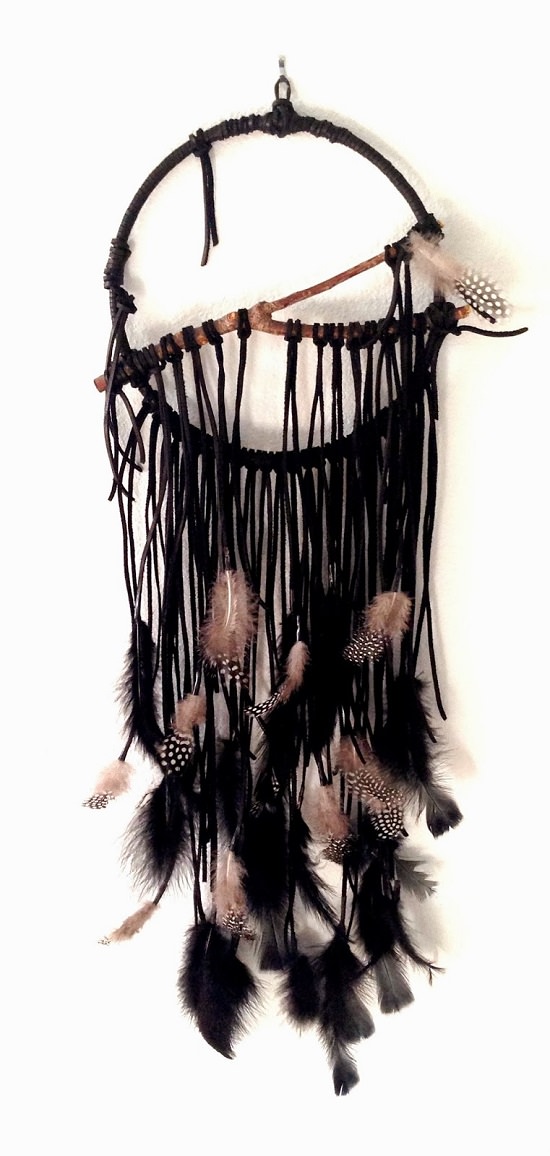 A budget friendly dream catcher that is trouble-free to make and gives a quirky makeover to a boring wall in no time. You can check out the electric dream catcher at The Twisted Horn.
13. DIY Easy Summer Camp Dream Catcher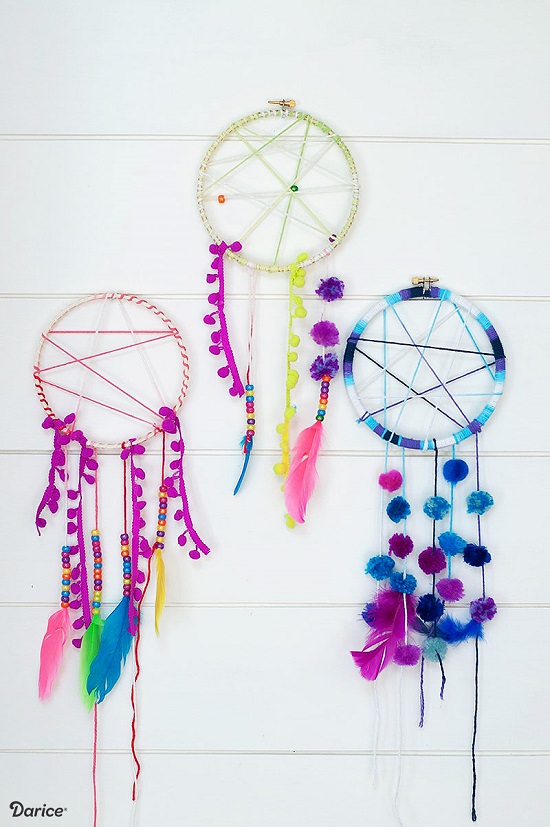 These summer vacations; make some radiant dream catchers with your kids and family to have a fun-filled activity. Let your child be creative and decorate the dream catchers their way. Get the full description here.
14. DIY Hexagon Dreamcatchers For Kids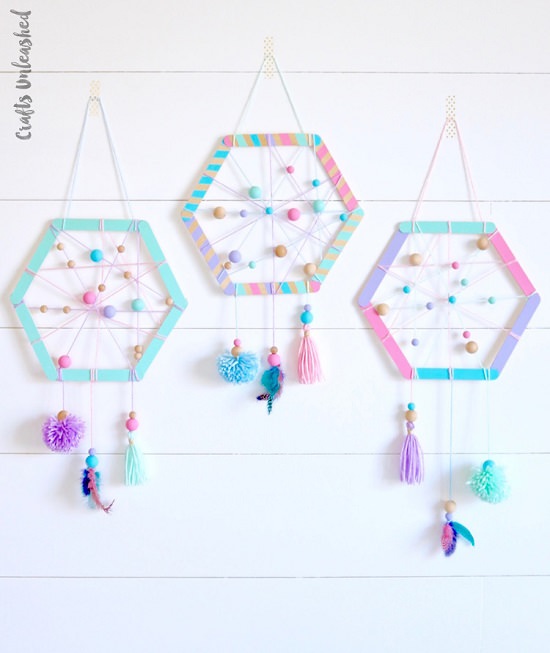 Create some distinctive dream catchers using craft sticks, which even your kids can make. Color the dream catchers with your favorite color and embellish them with colorful bead to contrast the base. Visit Consumercrafts.
15. DIY Dreamcatcher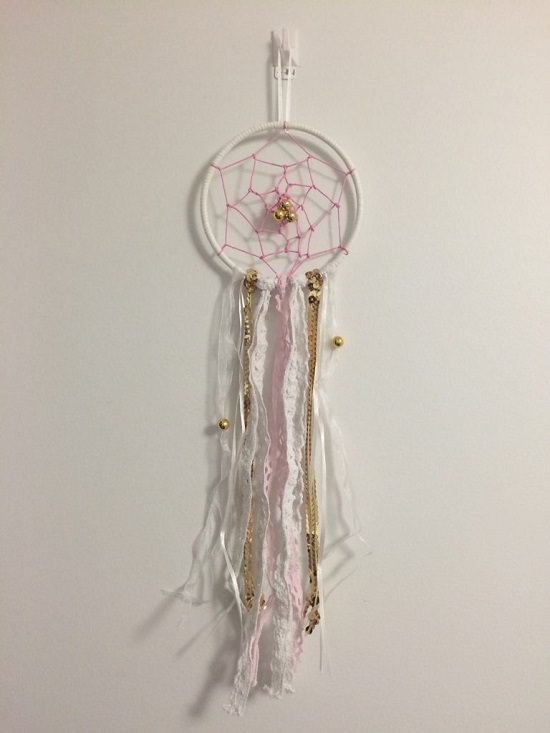 Make a dream catcher for your bedroom using a dream catcher kit and some tools. A little bit of smart work and patience and your dream catcher will be ready. Click here.
16. DIY Modern Dream Catcher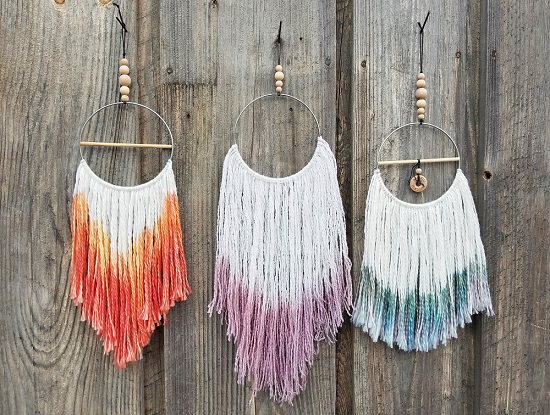 These DIY dream catcher ideas is unlike any typical dream catcher, you can color them with your favorite color and coordinate your house decor. They can be an ideal gift for mother's day as well. Click here for more details.
17. DIY Craft Wire Dreamcatcher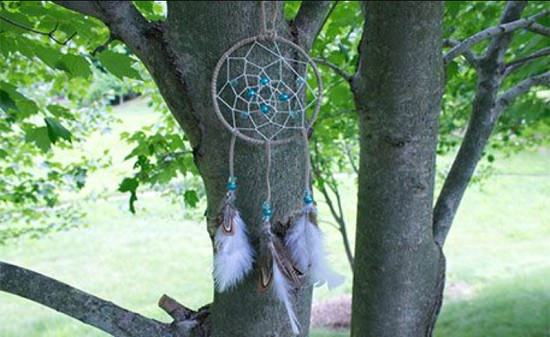 Craft unique dream catchers using silver beading wire and feathers and beads of your choice to match your room decor. Visit here for further details.
18. DIY Yarn Dreamcatcher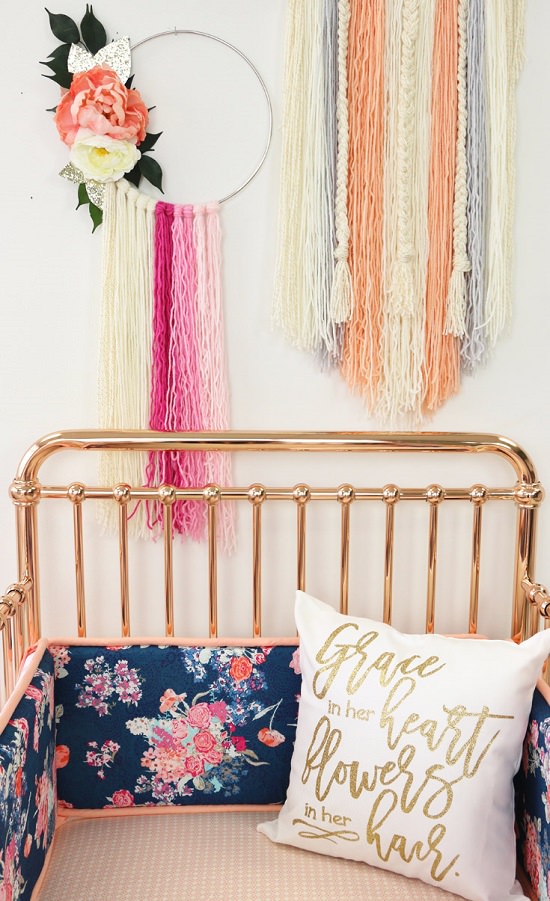 These dream catchers are unalike from other contemporary web style one's as it uses the macrame technique to knot yarn to the hoop. Project Nursery has the step-by-step details.
19. DIY Simple Dream Catcher Craft For Kids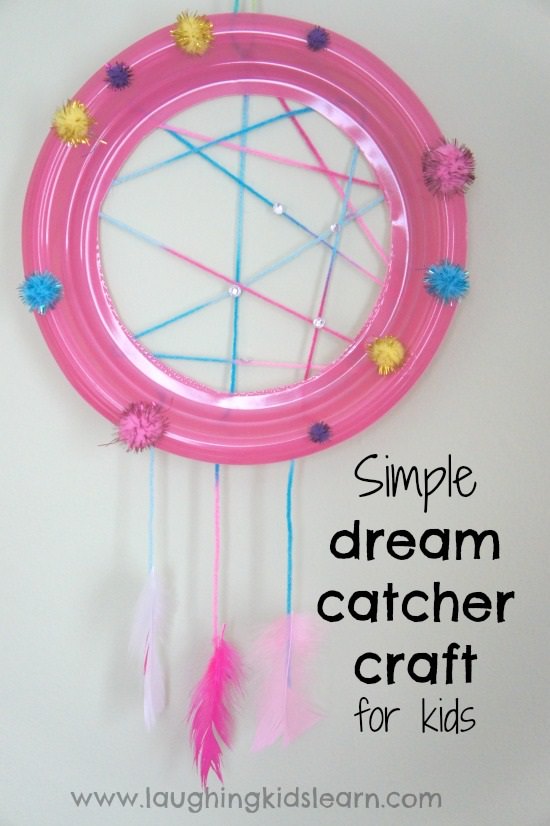 Put your kids to some creative work this holiday season and involve them in the art of making dream catchers using plastic plates. However easy it might be, kids below a certain age would require active supervision throughout.
20. DIY Vintage Tree Dream Catcher
Adorn the walls of your house with this dream catcher which is different from the authentic design. To make your own vintage tree dream catcher you just need a jute rope and a cardboard ring. 
21. DIY Dream Catcher from Wool
Follow the video to easily make a dream catcher for your bedroom to keep away the bad dreams while adorning a dull and lifeless wall.
22. DIY Dream Catcher Lamp
Innovate a dream catcher cum lamp and light your space in a different way. Your friends will envy you of the adorable lamp exclusively available to you.
23. DIY Glow Dreamcatcher
Make a dream catcher that glows in the dark and looks pretty at night by simply weaving a dream catcher and finish it off with glow int he dark paint! 
24. DIY Minimalist Dream Catcher Party Decor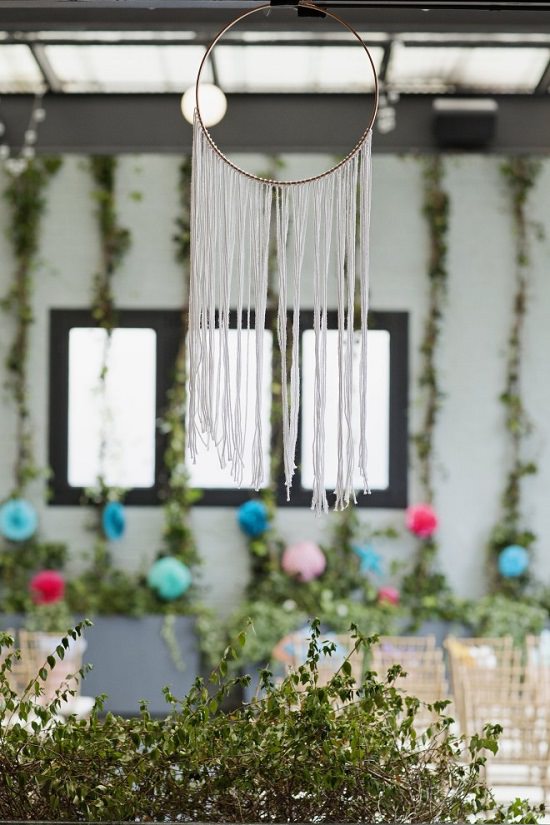 The most important factor to remember while doing a yarn dream catcher project is to not tangle the yarn whatsoever to attain a perfect outcome. Have a look here to know the DIY details.
There are multiple ways to craft a DIY dream catcher and with personal innovations, the possibilities are endless. If you've some more creative DIY dream catcher ideas, you can share them in the comments below.