Unwrap your creativity this Christmas with these canvas painting ideas that will make your holiday season merry and bright!
1. Christmas Elf Tutorial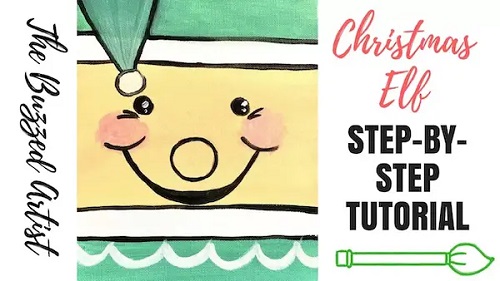 Recreate this Christmas Elf painting with the help of your kids and start enjoying the holiday season. Visit here to learn the color combination and step-by-step details of the painting.
2. Nativity Scene Recreation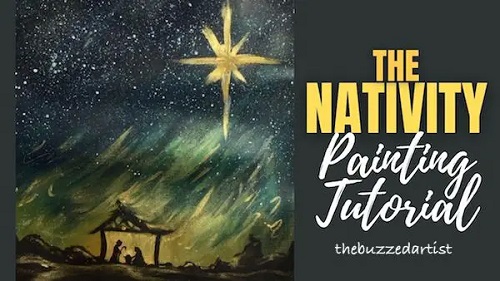 How about you create a Nativity scenery in a canvas and showcase it to not only preach god but also showoff your creativity! Have a look here.
3. New Year Gnomes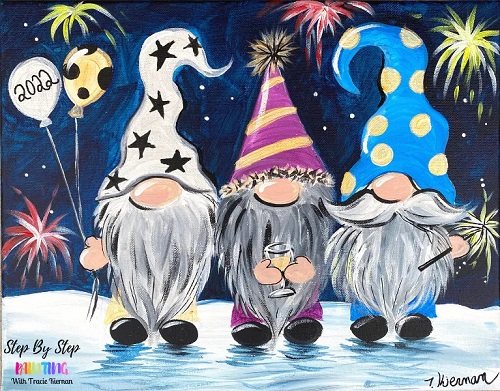 Celebrate the holidays with new year gnomes and some painting skill enhancement session with your little ones. Find out the tutorial here.
4. Snowman Starry Night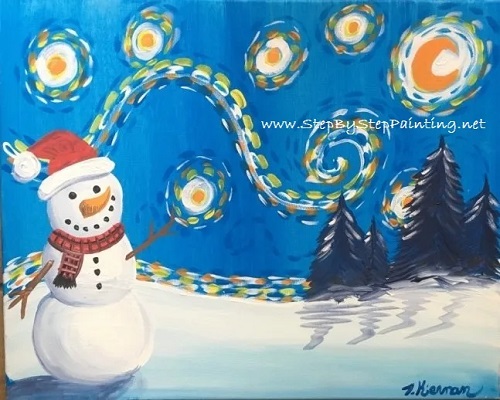 Starry night is every painter's fantasy but with the addition of a snowman in the frame, it will bring the festive feel with a kick! Check out the steps at this site.
5. Christmas Wreath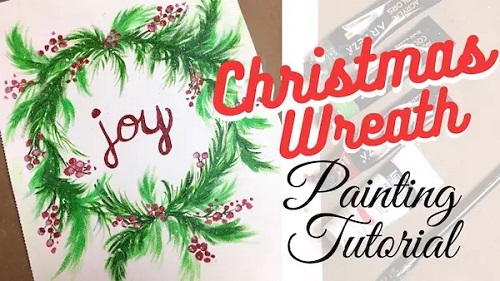 Stack a few canvases together and recreate this wreath painting as if to give a split canvas effect, which will surely earn you praises! Check out this idea.
6. DIY Gnome Painting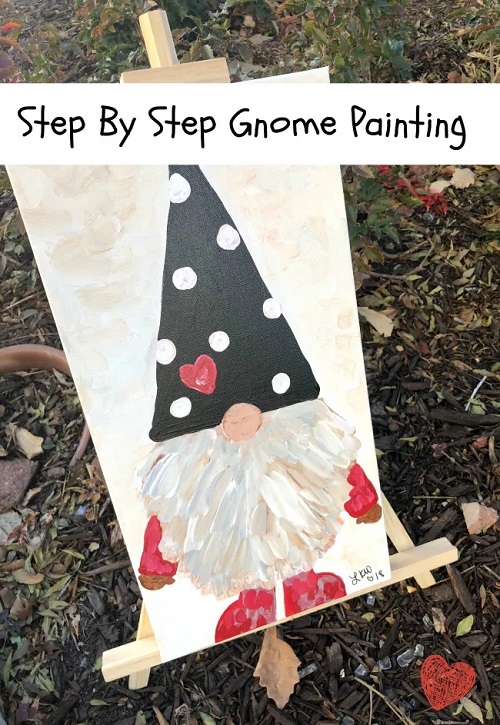 This gnome painting is a great to-do idea for the kids who are just starting at exploring their artistic skills. It's easy to follow and quick to recreate, what else do kids need!
7. Christmas Reindeer Galaxy Sky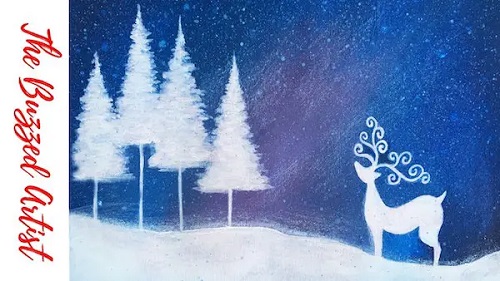 Are you looking for a beginner friendly painting to bring home the festive feel but with your personalized touch? Use basic brushes and colors to paint this easy Christmas Reindeer galaxy sky.
8. Icy Winter Landscape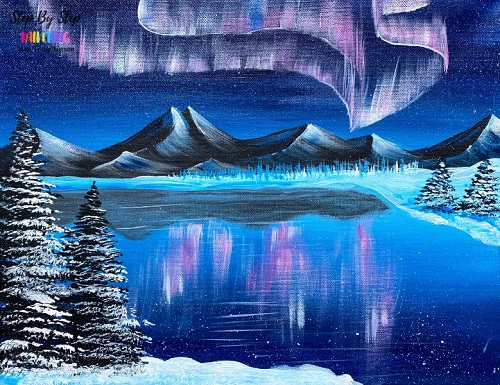 Give an Aurora inspiration to your basic icy winter landscape painting by following this idea. Even if you're a beginner, you can easily paint this with focus and determination.
9. Christmas Canvas Painting Ideas
Paint whichever you like but we're sure that both of them will ignite that holiday feel in your heart with much spark! Watch the video to know more.
10. Christmas Ornaments
Ornaments are always one of the first things that comes to our mind when we start thinking about Christmas. Refer to the video to know more.
11. Snowy Christmas Tree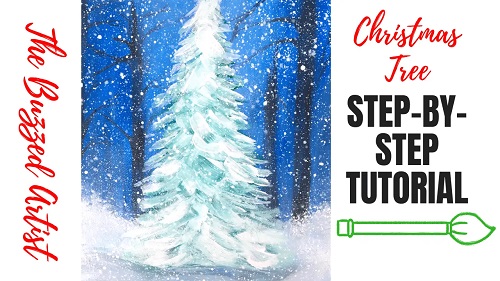 Replicate this as is or add simple touches of creativity from your thoughts to give this painting an essence of relatability. Check out the steps here.
12. Sunset With Flamingos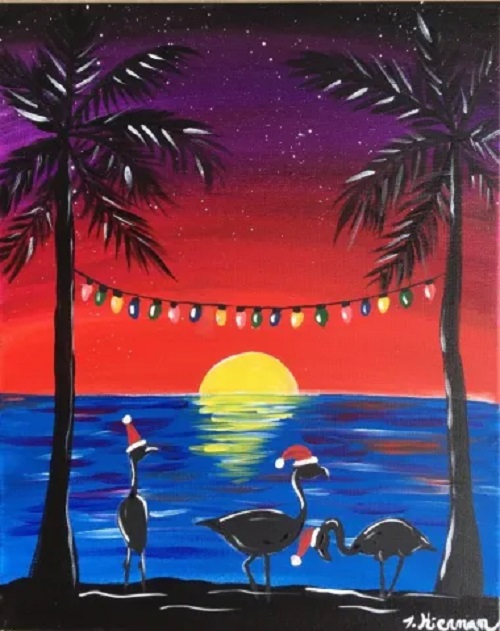 Holidays is all about enjoying the little things in life. Celebrate the sunsets with flamingos on the side by recreating this easy to do painting.
13. Mini Christmas Canvas Painting
The soft tones of these colors will ignite the snowy climate for you way before Christmas actually arrives! How pretty this looks, we can't move without appreciating the art.
14. Singing Snowman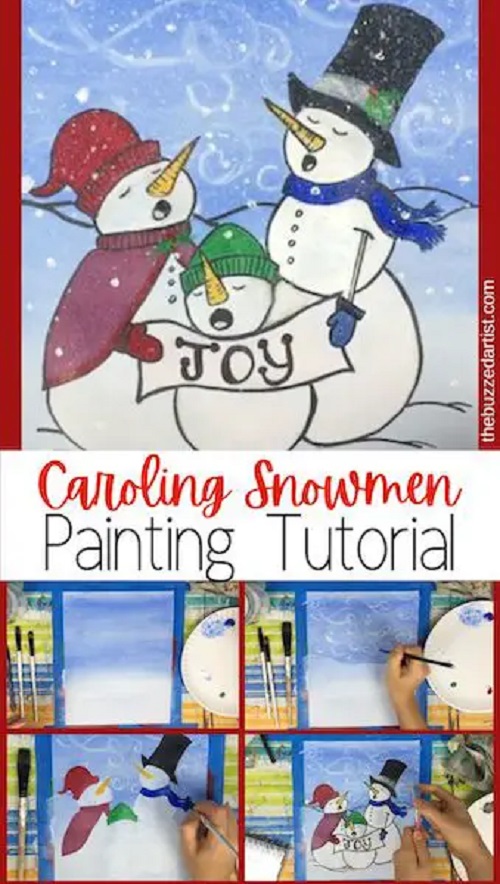 From painting traditional Christmas scenes to creating abstract designs with holiday colors, there are endless possibilities for your DIY Christmas painting. Have a look here.
15. Cute Snowman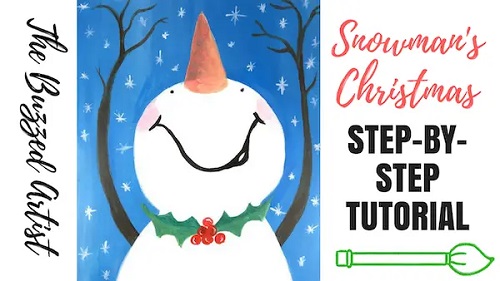 DIY Christmas painting can be a fun and creative way to decorate your home for the holiday season. Try this cute DIY painting with your little unexperienced munchkin.
16. Christmas Tree Cactus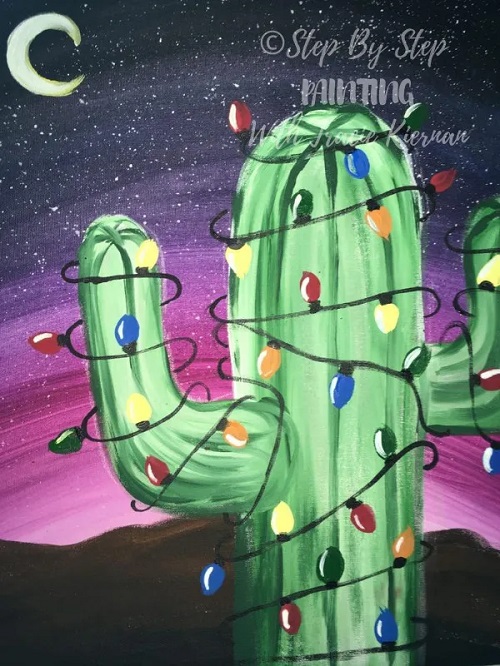 Whether you're looking to create a festive centerpiece for your holiday table or add some holiday cheer to your walls, a painting can be a great way to express your creativity and add some personal touches to your holiday decor.
17. Christmas Canvas Painting Ideas
You can always draw inspiration from nature, such as painting a winter landscape or a snow-covered tree, or from classic Christmas motifs like Santa Claus, reindeer, or snowmen.
18. DIY Santa Painting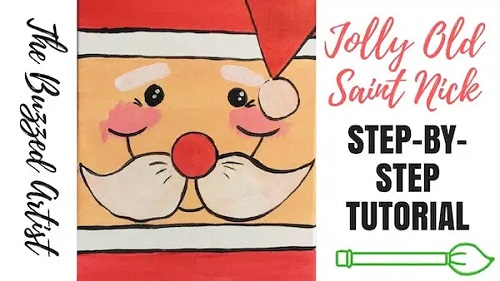 A Santa painting is a fun and easy Christmas craft for kids that allows them to get creative while getting into the holiday spirit.
19. Candy Cane New Year Painting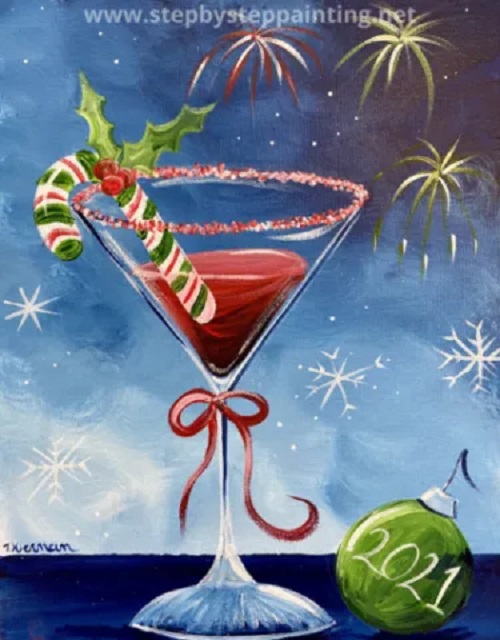 Whether you're an experienced artist or just starting out, this one is easy and affordable DIY Christmas painting project that you can try.
20. Christmas Tree Truck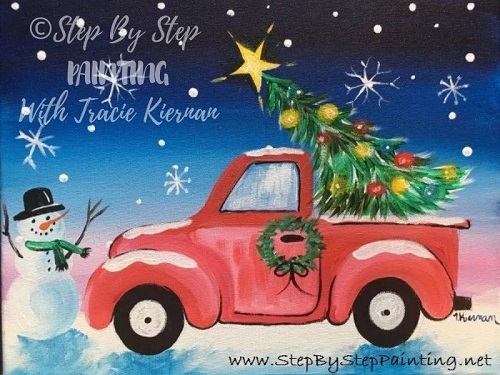 A Christmas canvas painting is a great activity to do with friends and family during the holiday season, and can make for a thoughtful and personalized gift.
21. Easy Gingerbread Painting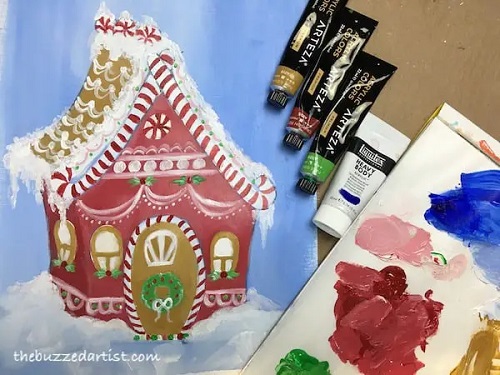 This easy gingerbread painting can be a simple and enjoyable way to decorate your home for the holiday season, even if you're not an experienced artist.
22. Christmas Tree Through Window
So why not give it a try? Grab some paint and brushes, and get ready to create a one-of-a-kind masterpiece that will make your holiday season even more special.
23. Winter Home Painting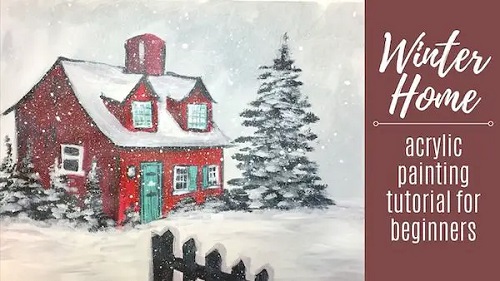 If you're looking for inspiration, this tutorial can help you get started with your painting project for the festive season. Check out the guide here.
24. Grinch Painting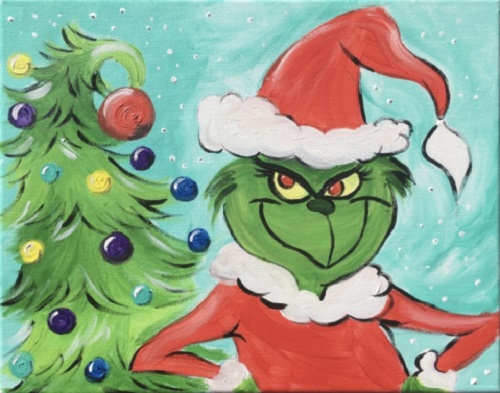 Add a touch of whimsy to your holiday decor while showcasing your artistic skills with the help of these easy-to-follow instructions here.