Check out these DIY paper mache ideas and projects for doing something creative in the upcoming weekend. All these DIY paper mache crafts are great to do with kids and friends.
Working with paper mache can damage your hand's skin, to protect your them wear latex gloves or put on petroleum jelly or cooking oil. Some of these DIY paper mache ideas may require patience due to drying time but its worth it.
1. Paper Mache Seedling Pots From Cereal Boxes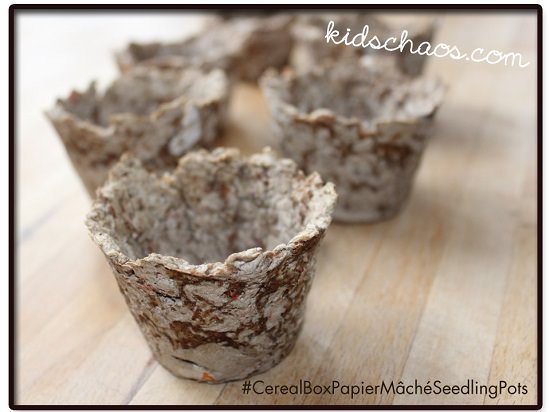 Here's a fun way to convert old cereal boxes into cozy homes for your seedlings.
2. Paper Mache Letters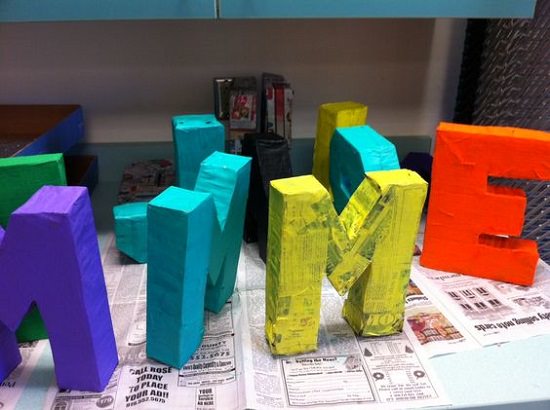 Spell out your favorite quote in big bold paper mache letters for the world to see. We got this idea from here.
3. DIY Paper Mache Ideas – Hanging Lantern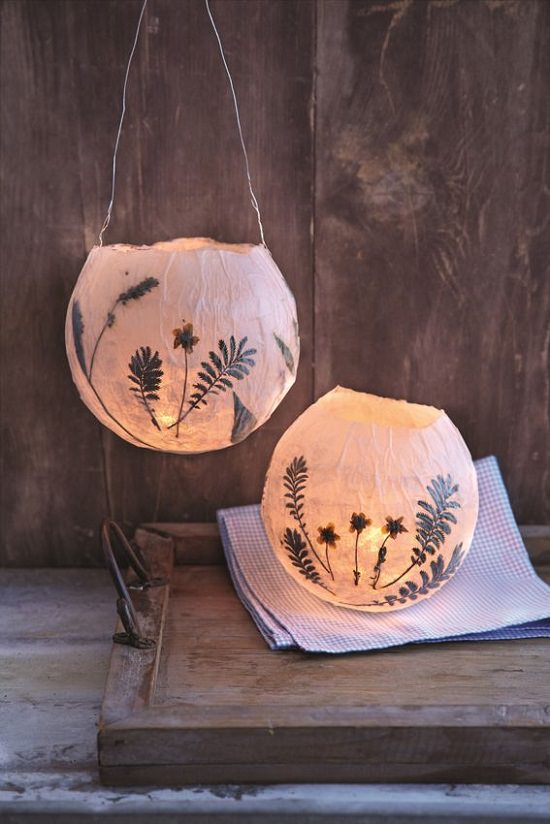 Make your porch fall-ready with these dreamy hanging lanterns that are sure to liven up an outdoor party. Learn how to make them here.
4. Paper Mache Realistic Owl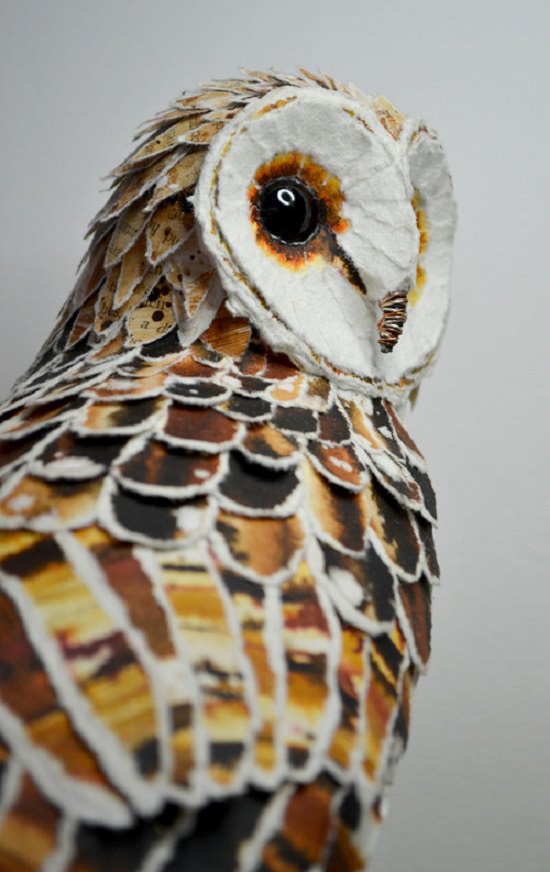 For life-sized rustic creations that inspire awe, this paper mache barn owl is a good idea. Check out this post for details.
5. A Baby Mobile In The Shape Of A Fairytale Hot Air Balloon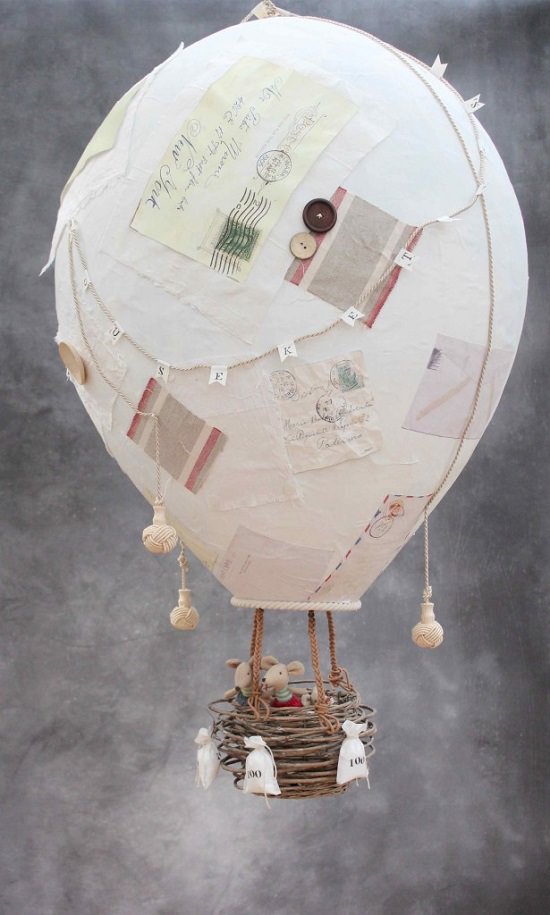 This giant paper mache balloon is a cute addition to the playroom ceiling. Click here for the detailed article.
6. Such A Delicate Paper Mache Side Lamp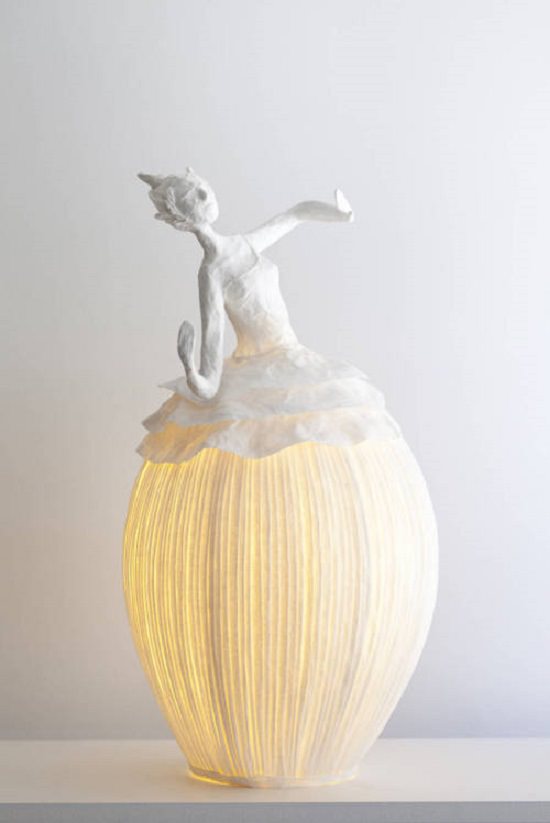 These ethereal-looking creations light up the room and create a dreamy aura, perfect for relaxing after a tiring day. Check here for more details.
7. Faux Wood Hexagon Storage Boxes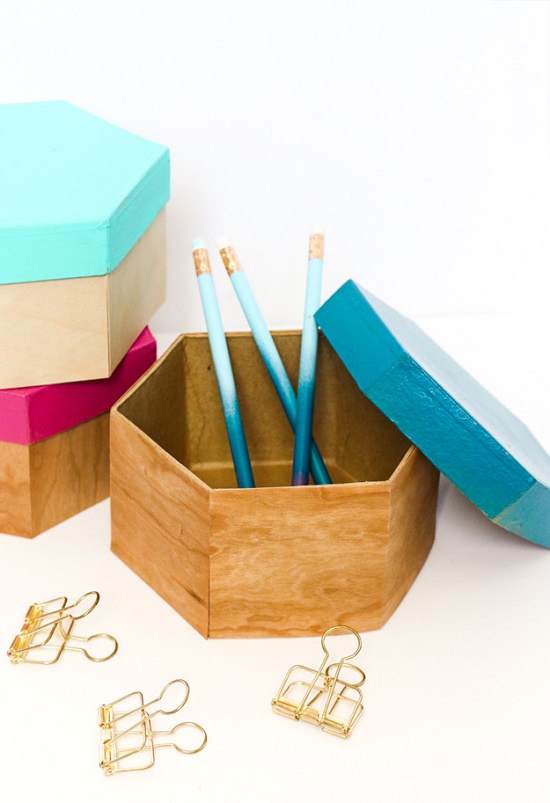 These chic storage boxes are a snap to assemble and class up the whole act of organizing craft supplies. See this post for directions.
8. Oversized Paper Mache Party Flowers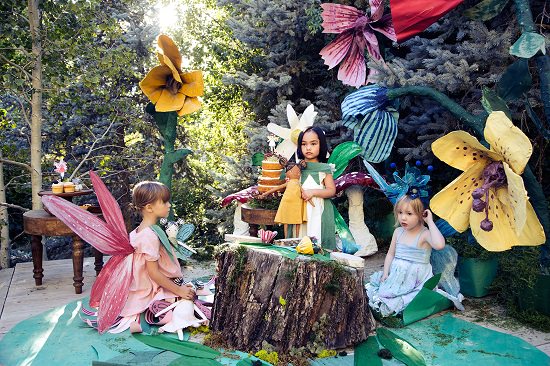 Here's a shortcut to transforming your ordinary garden to a scene straight out of "Alice in Wonderland.
9. Paper Mache Cactus Vase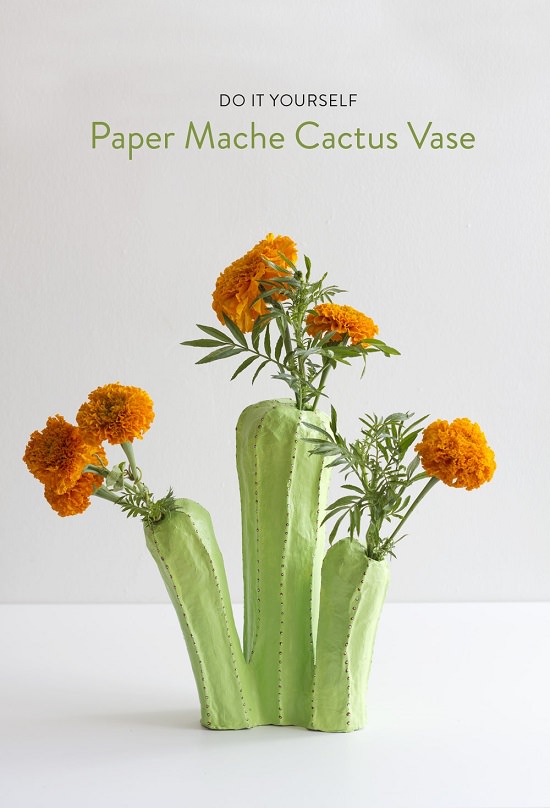 Too lazy to maintain houseplants? Make this paper mache cacti vase instead. Know more here.
10. Inkling Paper Mache Confetti Bowl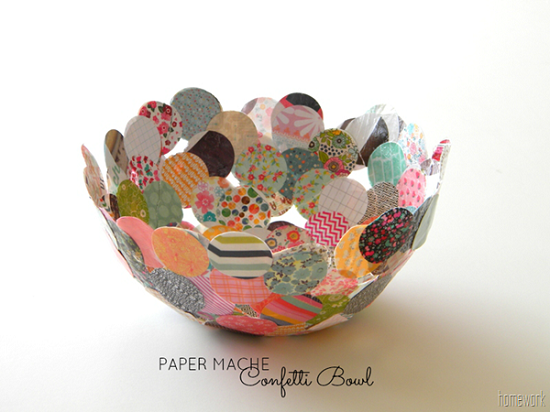 For all the DIY hoarders who boast of endless paper scraps in their stash, here's a genius idea to put them to good use.
11. Paper Mache Bracelets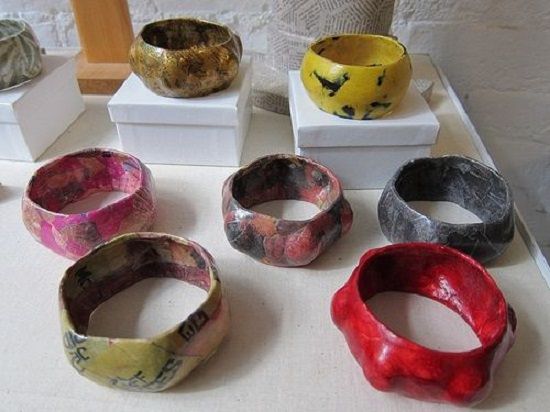 Here's a great DIY for whipping up artistic jewelry that can be customized to match a particular outfit.
12. Paper Mache Teacup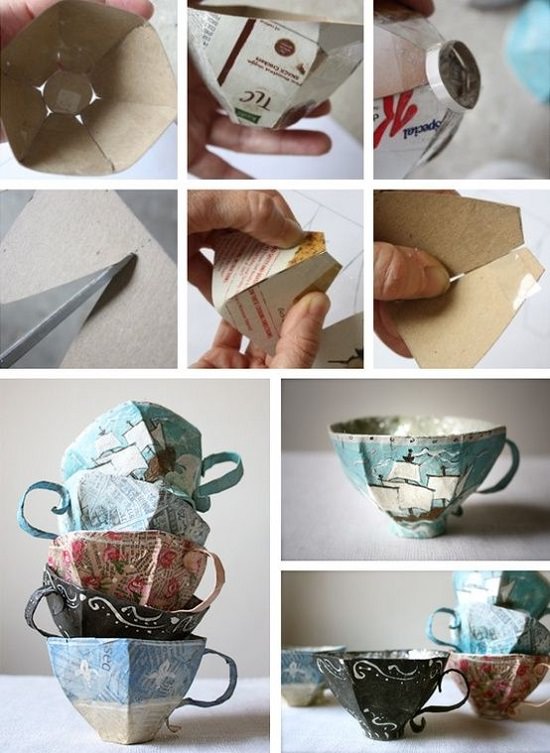 Paper mache teacups are cute accessories for the coffee table. And the best part is they won't break in case they topple. To know more, click here.
13. Giant Paper Mache Moon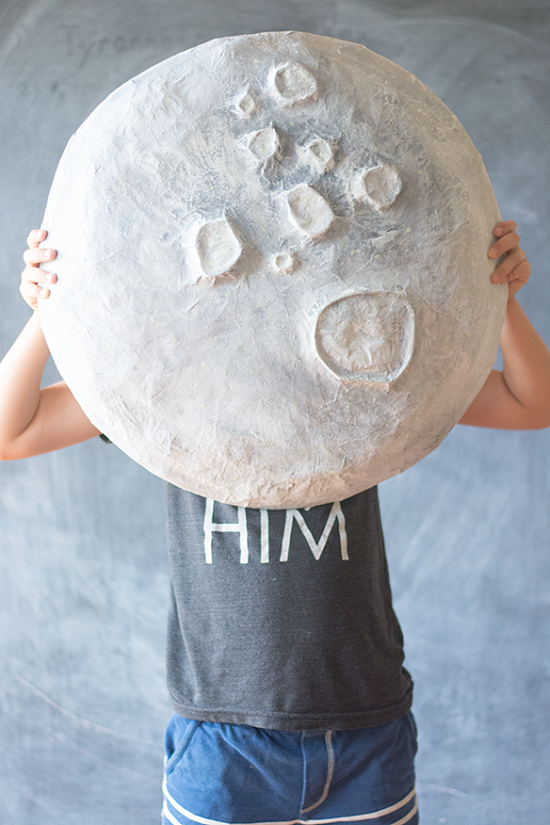 This fun science model of the moon never fails to impress! The easy instructions to follow are here.
14. Home Made Paper Mache Paste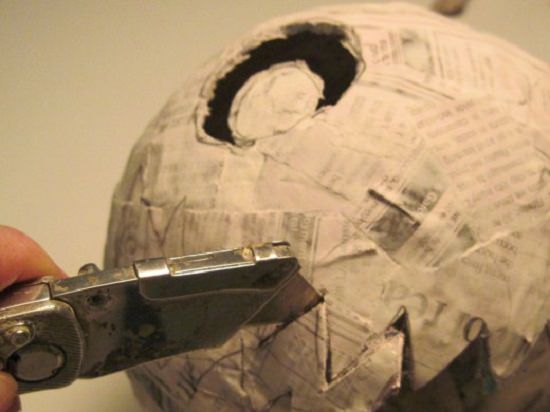 Paper mache paste is the starting point of making fascinating Halloween decorations. Get the tutorial here.
15. DIY Paper Mache Birdy Penny Bank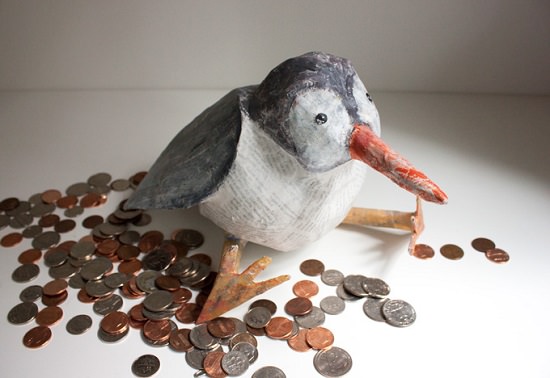 This is just like the piggy bank, but with a beak and an artistic touch. Check out the details here.
16. Personal Pineapple Pinatas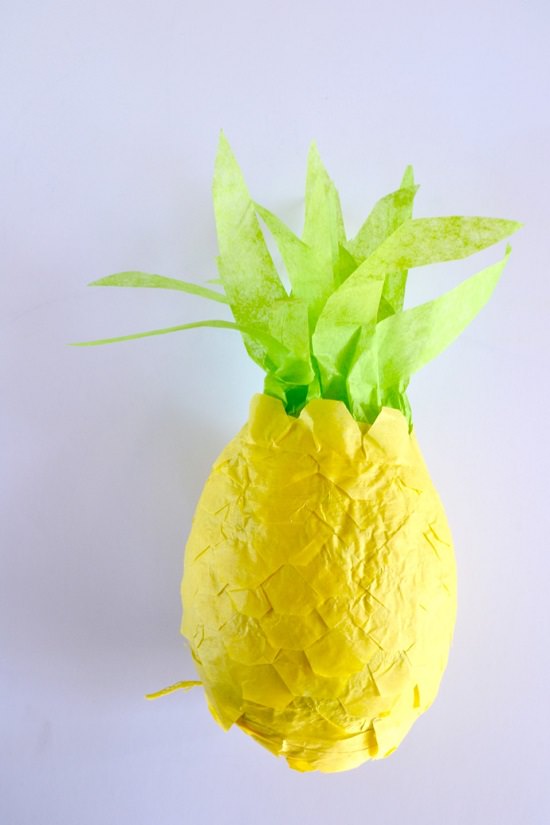 This fruity pinata here breaks the ice and gets the party started in awkward social gatherings.
17. Paper Mache Animal Heads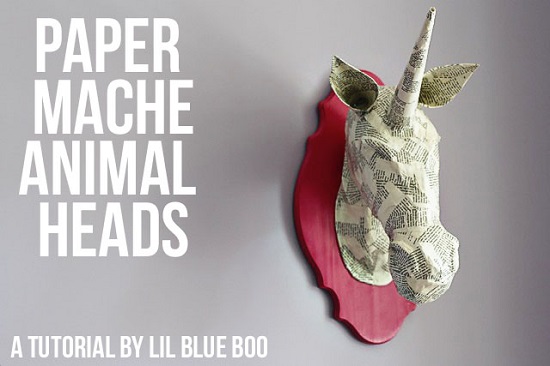 A refreshing spin on those gory animal carcasses showcased as trophies; this 3-D artwork is a cool addition to your bedroom. The tutorial in detail is here.
18. DIY Paper Mache Burger + Fries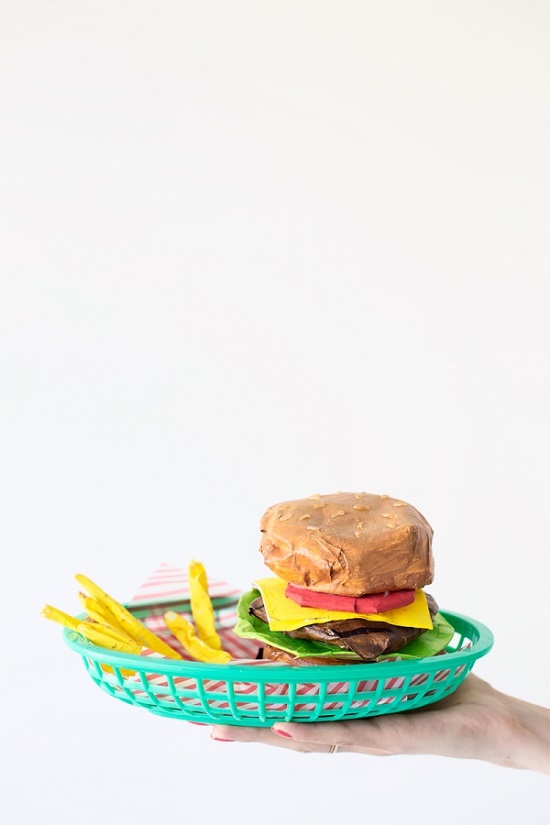 These mock burger sculptures are a kooky way of dressing up the table. The complete guide is here.
19. DIY Disco Ball Costume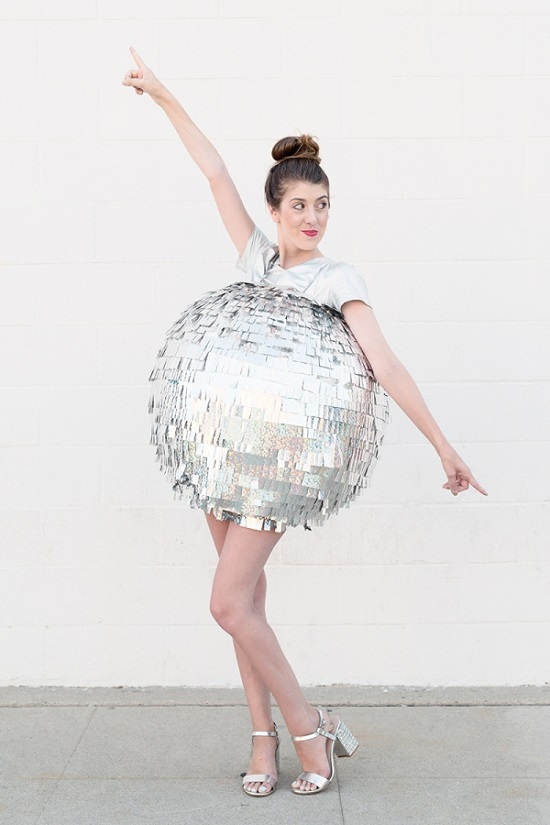 Leave your friends cooing in delight as you step in this paper mache disco-ball outfit by studiodiy. No prizes for guessing who's going to be the talk of the evening.