These DIY hot wheels track ideas will help you to engage your kids for hours in a fun and exciting play time of their lives! Keep reading to know more.
1. DIY Hot Wheels Track Using Cardboard
This tutorial shows a simple yet fun hot wheels track that you can make using just cardboard. It has a whole race track loop, which you can make by just cutting a few shallow cuts on the cardboard strip, giving it the flexibility for a loop.
2. Race Track With Launcher
Hot Wheels race tracks are all about speed, and you can revamp your cardboard race track with this DIY launcher. You can slingshot the hot wheels cars into the race track from different angles. It is easy to make and requires minimal equipment. Follow the video tutorial for a detailed process.
3. Sensory Bin Track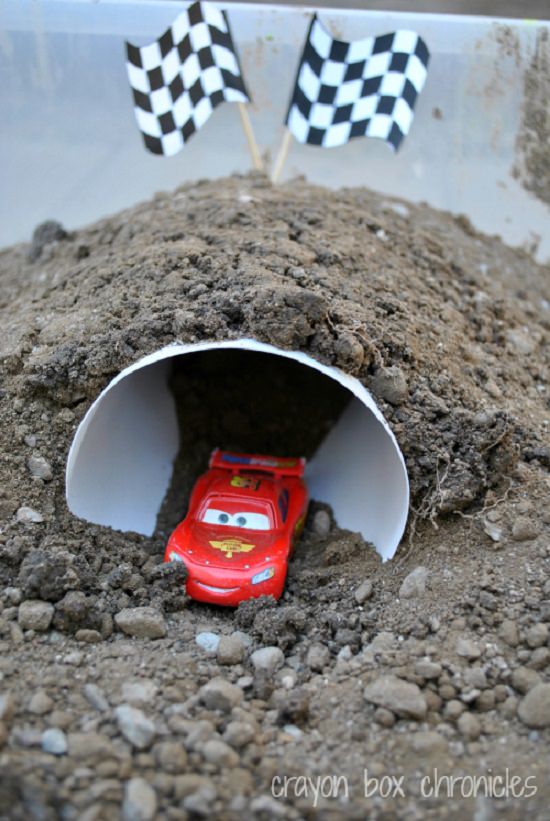 Instead of a racing track, make this outdoor track in a bin for playing with monster trucks. You can add different obstacles such as tunnels, rough surfaces, muddy paths, etc, and fill them with other natural sensory materials.
4. Multiple DIY Car Ramps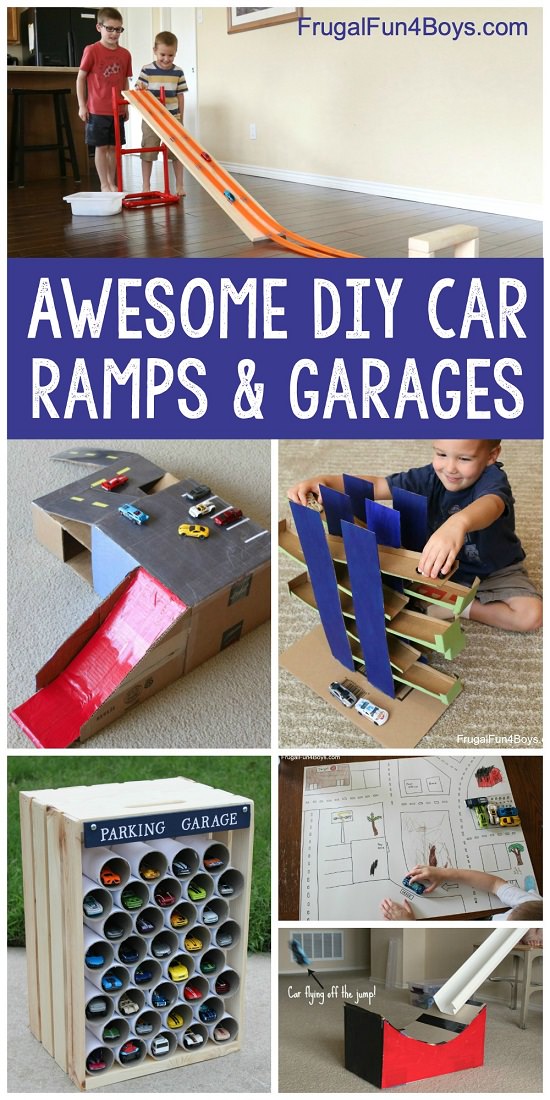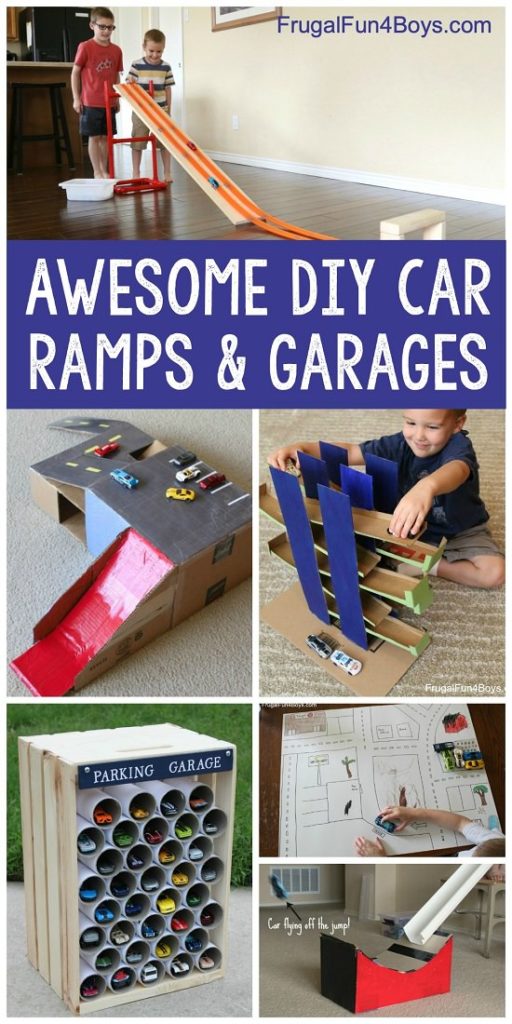 You can create a whole car simulation environment with this tutorial, making a different kind of ramps, and setting it up altogether or even individually. Take inspiration from this as it has numerous ideas to play with toy cars, including jumping car ramps, garages, parking lot, etc.
5. DIY Economical Race Track
An economical way of making a DIY race track for your hot wheels, this tutorial makes use of basic materials to create about 40 feet of the race track. You can place this anywhere or even reduce or increase the length as you may desire.
6. 100 Ft Hot Wheels Track
This huge hot wheels track is a great fun activity for kids and adults to enjoy. With the thrill of a large racing track, you can organize races and have fun with your hot wheels car collection. This is great for themed birthday parties as well. Follow the video tutorial to learn how to make this huge track.
7. Backyard Race Track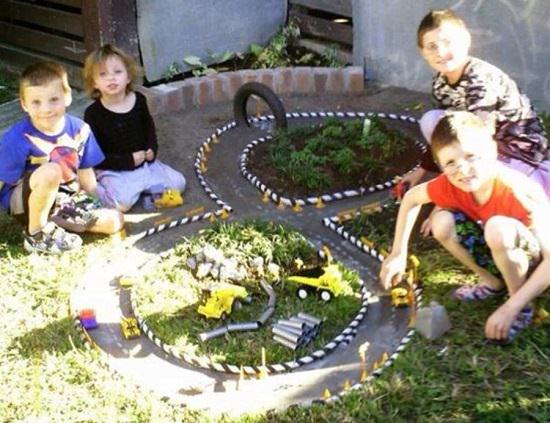 Involve your kids in this fun activity that lets them make their own backyard race track. Add various model toys, obstacles, etc to bring out a whole experience. This is a great way to bring your kids to play outside and enjoy the fresh air.
8. DIY Ramp Race Track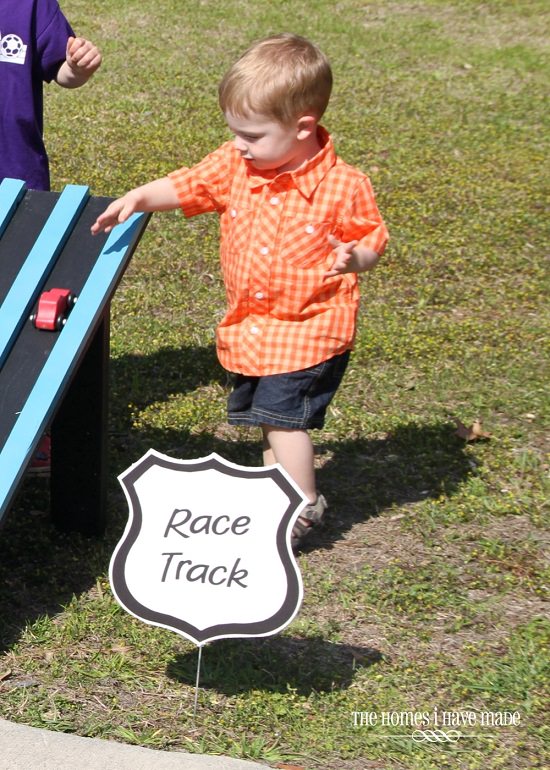 Follow this tutorial to make an easy DIY ramp race track. It is a great addition to toddler fun activities as you can race different hot wheels, have some healthy competitions or just have fun with the tracks. This is a sturdy race track made with plywood and economical too as you can use it multiple times.
9. Cardboard Race Track
Made with cardboard and a polystyrene slab, this is an easy DIY for making a race track for the hot wheels. Follow the tutorial to see how you can make it easily at home with basic materials.
10. DIY FAT Track
FAT tracks automatically record the timings of your hot wheels as they go through the tracks. As part of a tutorial series, this DIY video helps you to create a FAT track easily at home. Follow it for more ideas and to make this amazing DIY track.
11. DIY Halloween Track Challenge
Themed hot wheels tracks are fun to play with and can be part of the whole extravaganza decorations at home. Amp up your Halloween decoration with this fun Trick or treat track. Kids will love to play with it and will be surprised with treats or tricks as they race their cars.
12. Mountain Climbing Track
Race tracks with different simulations are fun to play with, and this mountain climbing track is one such perfect idea. Easy to make, this multi-level track would be a perfect addition to your kids' racing collection. Paint tunnels, mountains on the cardboard to create a realistic simulation.
13. Curved Track
This tutorial shows an easy way to make a curved track with cardboard. You can add the speed fans on the track for racing the hot wheels. You can either keep it simple like in the video above or complicate it by adding more tracks and obstacles as well.
14. Race Track Mat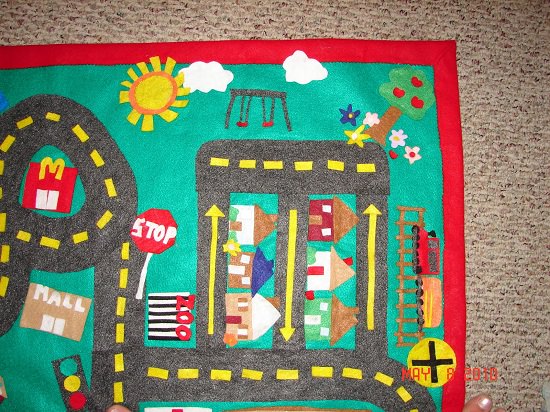 Toddlers love to play with their model cars, and this race track mat is perfect to engage them for hours. You can make the race tracks with felt and include building simulations to provide a wholesome experience to the kids. The best part about this idea is that it is easy to pack too!
15. Wooden Ramps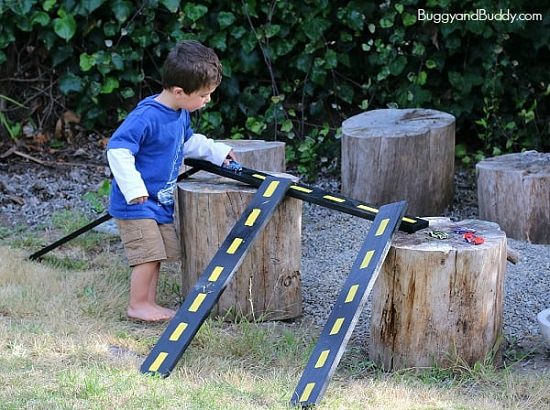 Follow the tutorial to make wooden ramps that you can arrange anywhere to create an easy race car track! You can even paint these plywood tracks and strategically arrange them at different elevations for an exciting playtime.
16. Cosy Car Track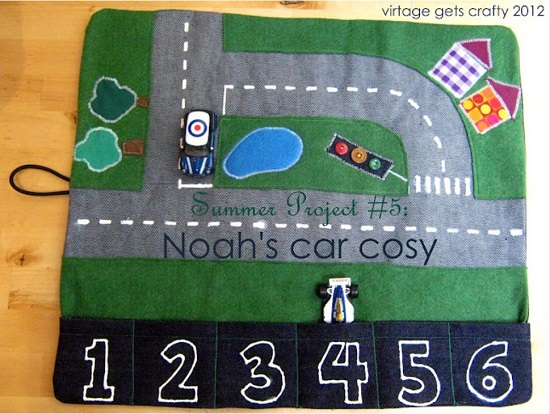 A perfect project for kids, you can make this cozy car track with recyclable pieces of old clothes. Add some pockets to it for storing the cars too. It is a great way to play with cars and store them all in one place.
17. Long Powered Hot Wheels Track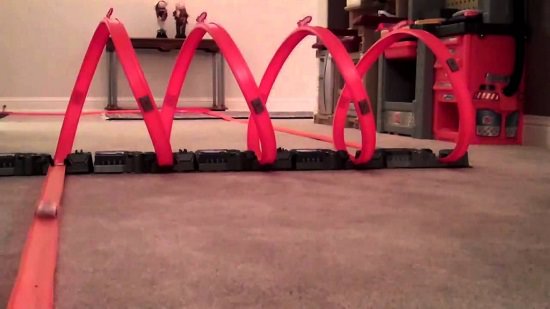 If you love playing with hot wheels, then you should make this ultimate DIY hot wheels track. This 2000ft battery-powered track will be a complete challenge as well as a fun experience for the kids. You can add some rollercoasters, and/or obstacles in between to increase the excitement.
18. Hot Wheels Track Connectors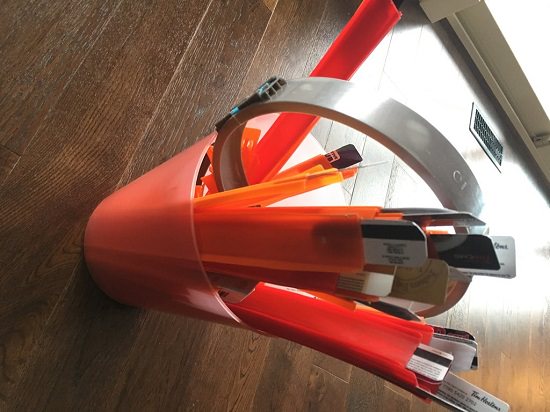 Hot Wheels track is usually expensive and if you accidentally broke it, don't worry as you can reuse it with this DIY. This DIY is not only easy to make but is economic as well as you don't have to invest in buying new tracks.
19. Washi Tape Track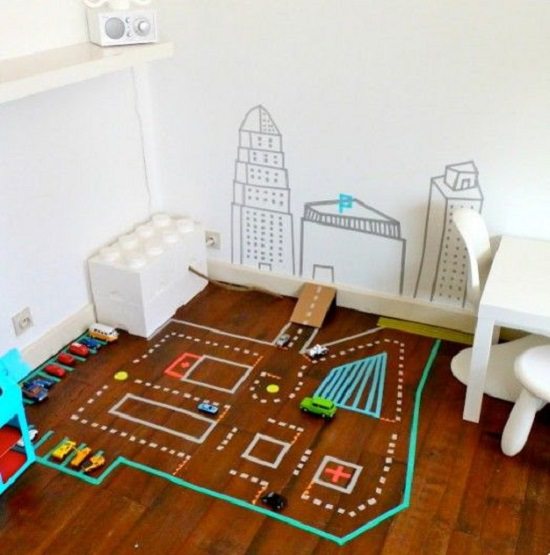 Make a cute temporary track for your toddlers using washi tapes. You can make use of different colored tapes to make the road pavements, etc on the floor, and let your kid use them as tracks for playing. It is easy to remove and is perfect if your kid loses interest as you can rearrange the tracks anytime.