Save yourself from harmful chemicals by opting for these homemade shaving cream recipes. These will nourish your face with natural ingredients and offer a clean shave!
1. Homemade Shaving Cream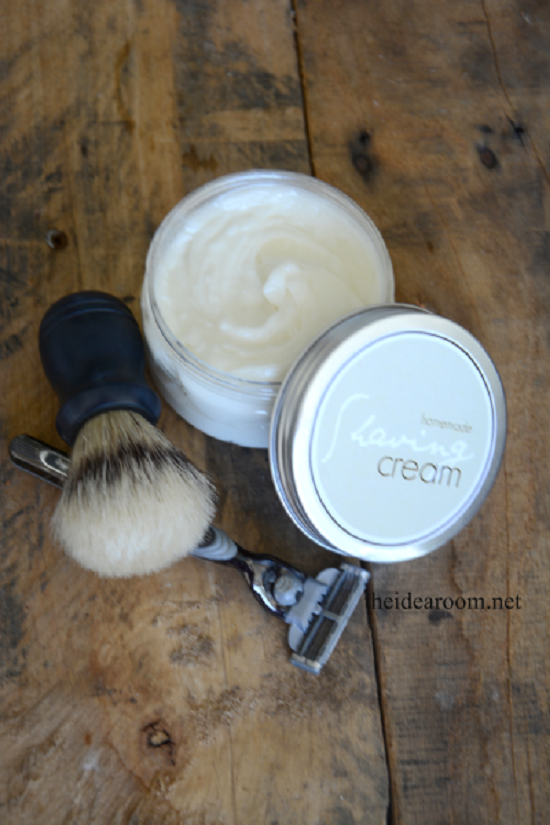 If you're looking for gentler shaving alternatives that leave no unpleasant aftereffects behind, consider this herbal concoction including easily available ingredients already lying in your home. Check out the tutorial here.
2. Homemade Shaving Cream with Essential Oils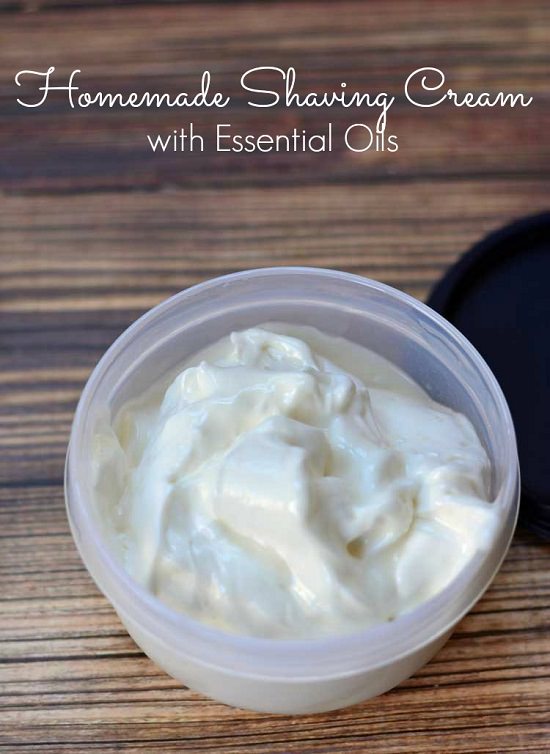 The combination of coconut oil and shea butter results in a fluffy shaving cream that spreads easily, foams well and makes for a smooth shave that leaves your skin dewy and hydrated. Get the details here.
3. DIY Coconut Oil Shaving Cream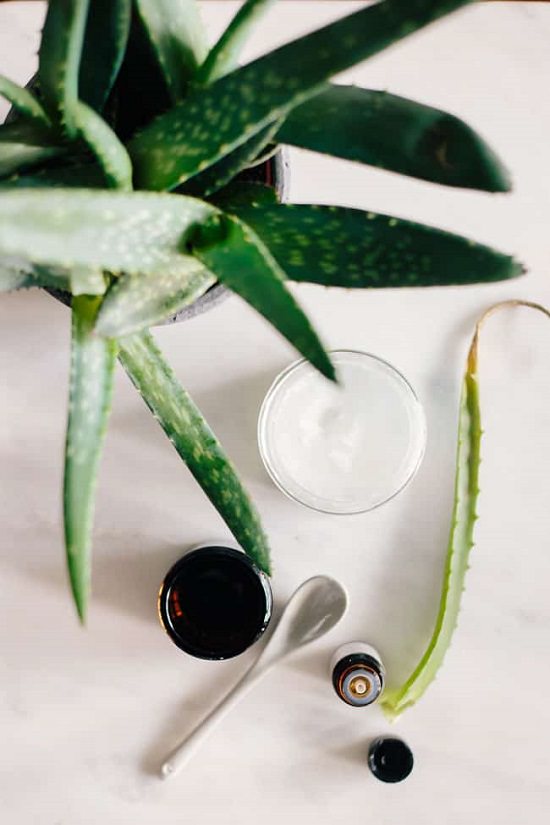 Sometimes, as is the case with most skincare products, less is more. Take this DIY for example. It shows you how to get that perfect shave with just two ingredients- aloe vera gel and coconut oil.
4. Heavenly Shaving Cream
At the risk of gender stereotyping, let's just say that this shaving cream has a pretty earthy masculine scent to it, thanks to the presence of sandalwood oil, making it a nice present that your father can actually use! Get the DIY here.
5. Rosemary Mint Shaving Cream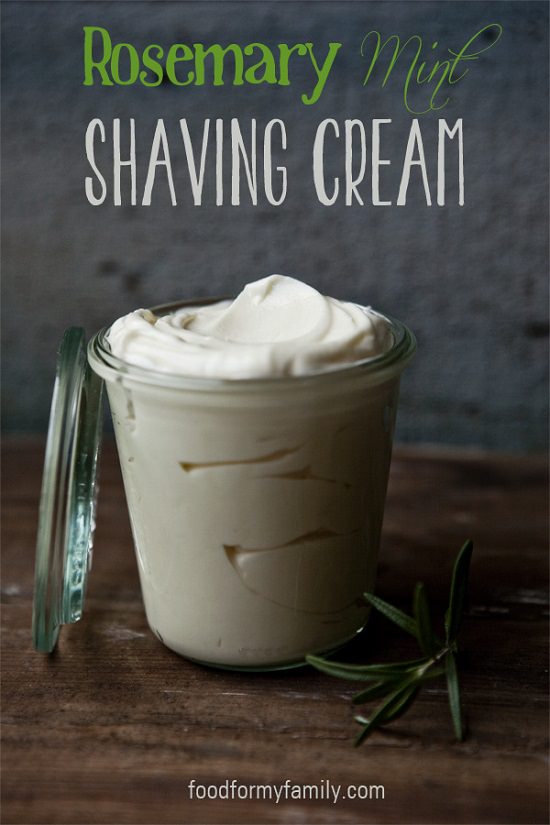 Of course, you can't give away baking soda shaving creams as holiday presents, right? That's why this DIY has come up with a fancier formulation that smells just like a mint mocktail.
6. Cream Soap Shaving Cream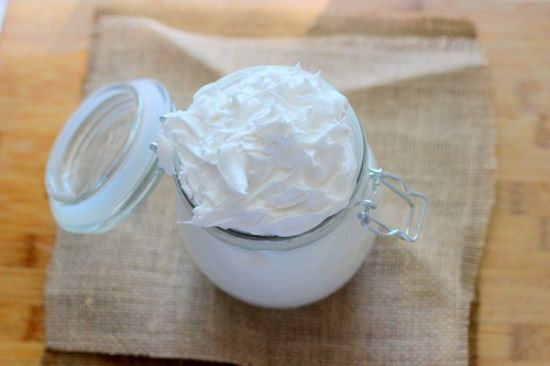 This vegan-friendly cream soap has an interesting base that allows it to change state with the weather. In any case, it's 100% organic and gets the job done without conferring rashes or razor bumps. Get the details here.
7. Shea Butter Shaving Cream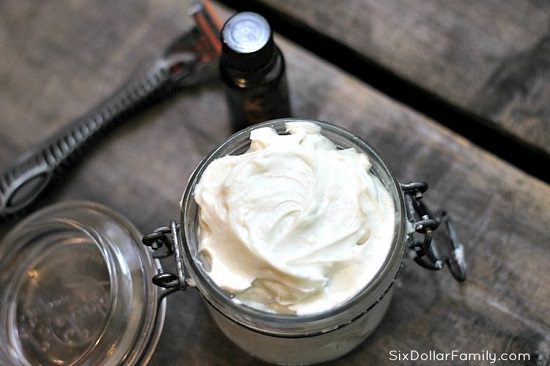 If you hate having to mix a ton of ingredients to create a foaming, moisturizing shaving cream at home, consider banking on just one-shea butter. This guide has all the details.
8. Homemade Moisturizing Shaving Cream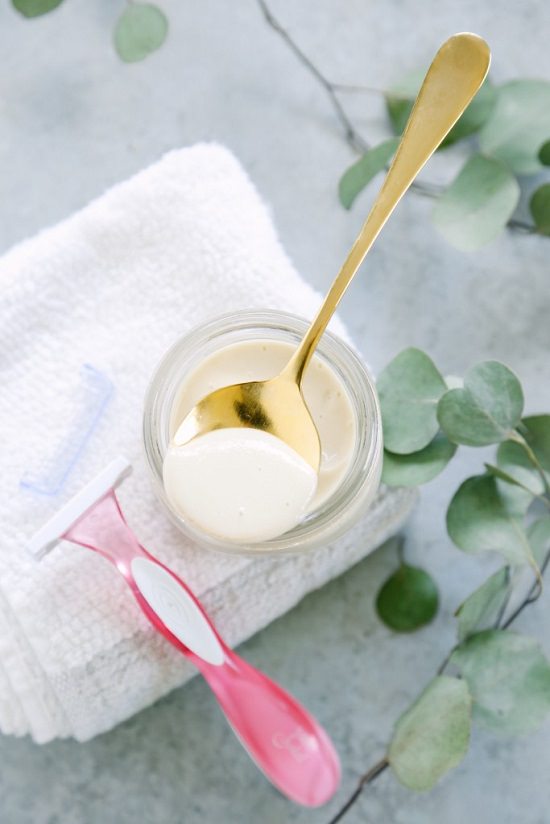 This recipe gives you that right combination of nourishing oils and castile soap to ensure you get silky smooth skin without clogging your razors in the process, and of course, staying herbal all the while.
9. Silky, Fluffy, Chemical-Free Shaving Cream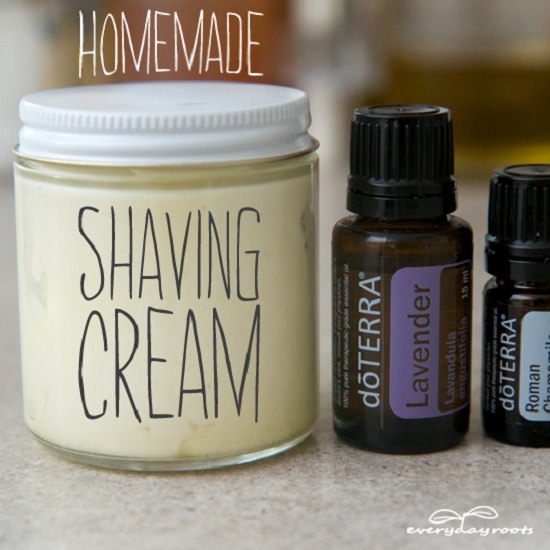 This moisturizing blend of oils, shea butter, and vitamin E is the perfect antidote to ensure you don't end up with bumpy red legs after every shaving session. That also means this is your best bet for when you have to 'shave and show'. Here's the DIY.
10. Homemade Whipped Eucalyptus Shaving Cream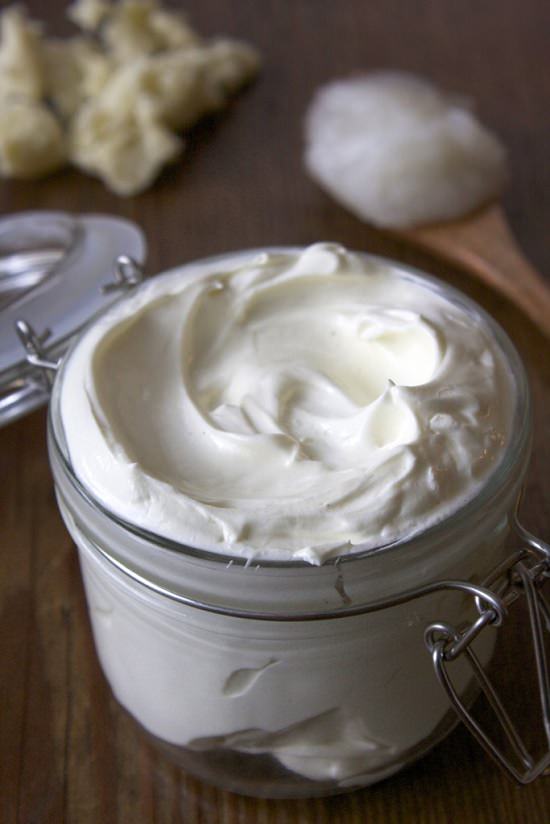 A perfect gift for a friend that loves herbal body care products, this eucalyptus shaving cream feels like a full-blown spa treatment from head to toe. The only challenge with this one is that you may be tempted to keep it for yourself, which is fine! Get the DIY here.
11. Whipped Rose Geranium Shaving Cream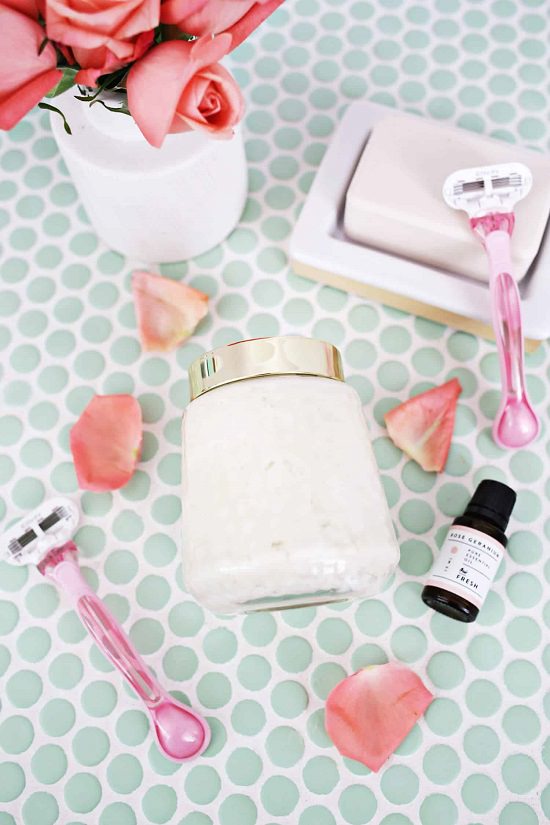 As fancy as it sounds, this rose geranium shaving cream is actually easier to make than you'd think! Just get your hands on some shea butter, coconut oil and a double boiler system, that's all. Find the rest of the instructions here.
12. DIY Eco-Friendly Shaving Cream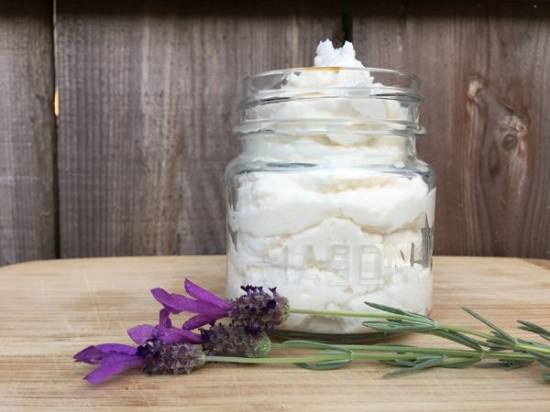 If you just want a basic shaving cream that doesn't involve a whole lot of fragrant stuff and exotic ingredients, this DIY gets the job done. It includes baking soda for a whipped creaminess and castile soap that lathers easily.
13. 3 Ingredient DIY Shaving Cream For Lazy Shavers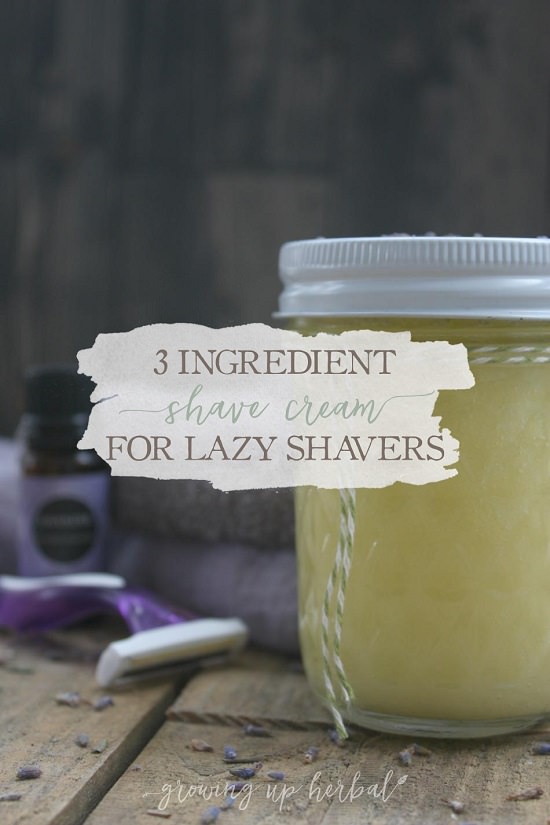 With three basic ingredients like aloe gel and olive oil, this ultra-moisturizing DIY shaving cream is unbelievably cheap to make at home. Get the instructions here.
14. DIY Foaming Shaving Cream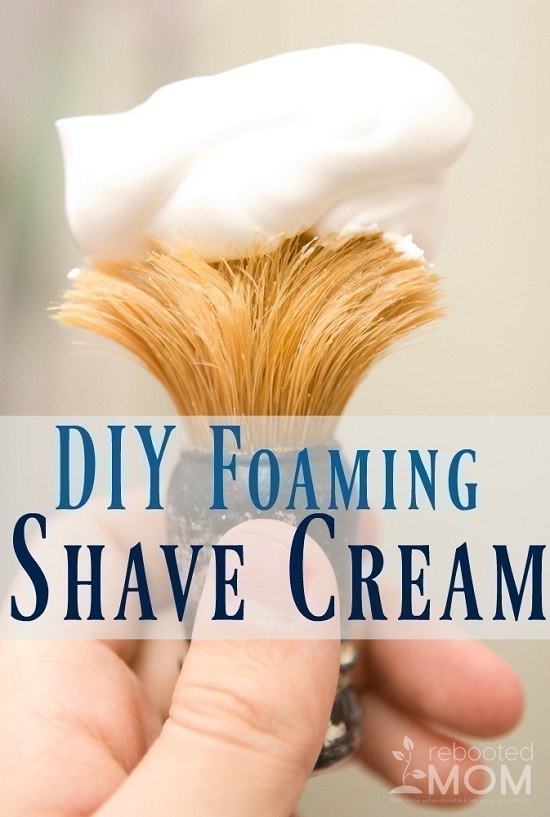 If the thought of running a razor across dry, chapped winter skin sends shudders down your spine, this aloe-vitamin E-enriched cream is here to help. It foams easily and locks in moisture while shutting down pores to prevent ingrown hair. Find the details here.
15. All Natural Homemade Shaving Cream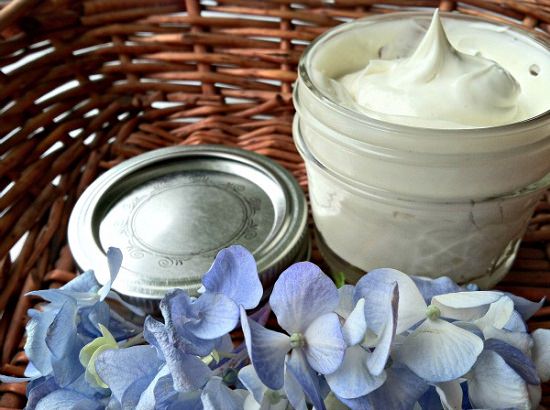 Filled with the goodness of coconut oil and sweet almond oil, this lavender-scented cream feels luscious against the skin and gives you the sweet relief of pampering yourself without harmful chemicals. Here's the detailed recipe.
16. Lovely Rich Homemade Shaving Cream Recipe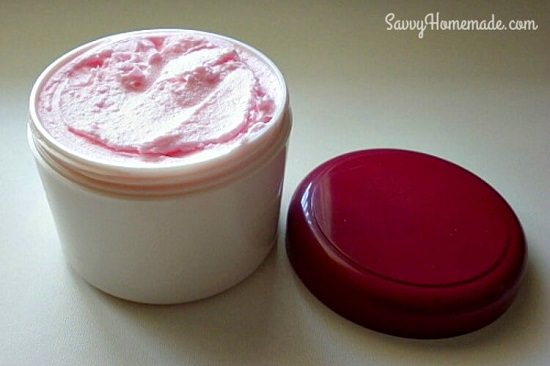 With a luxurious shea butter texture and pronounced lathering effect, this homemade shaving cream is a delight to use, and what's best is that it even doubles up as a shower cream with some easy strategizing. Find complete instructions here.
17. Homemade Tea Tree Oil Shaving Cream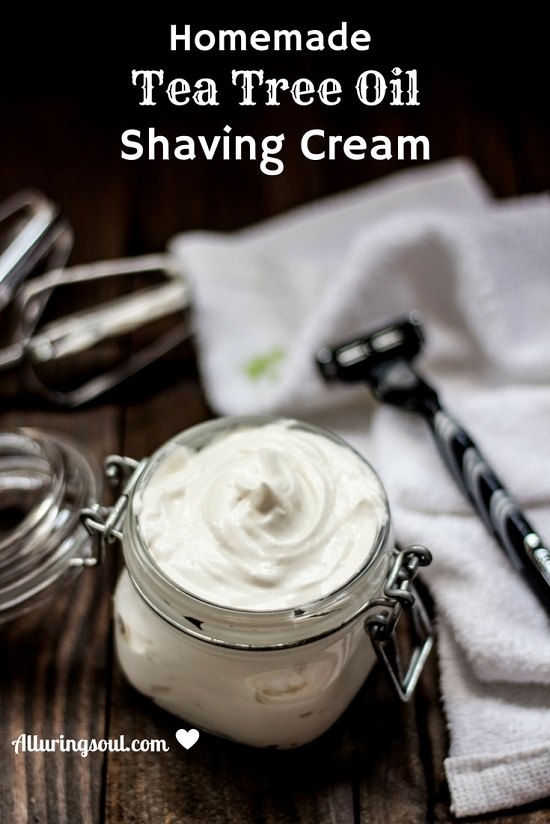 With potent emollient and disinfectant properties that hydrate skin, keeping at bay razor bumps and ingrown hair, this tea tree-infused shaving cream works wonders for acne-riddled skin. Get the details here.
18. DIY Men's Citronella Cedar Oil Shaving Cream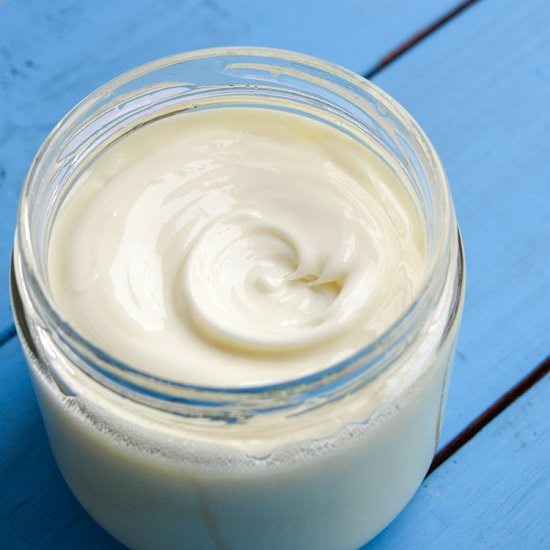 If you want to whip up some creamy goodness that doesn't melt at room temperature and doesn't contain a ton of oil, consider this moisturizing formula that holds its ground well, making it a staple for cool weather use. Here's the DIY.