Repair your favorite worn-out jeans in few basic and easy steps with these DIY Patch Jeans projects! Follow these 17 DIY Jeans Patch Repair ideas to Give your Bottom a new and trendy look!
1. Repair Holes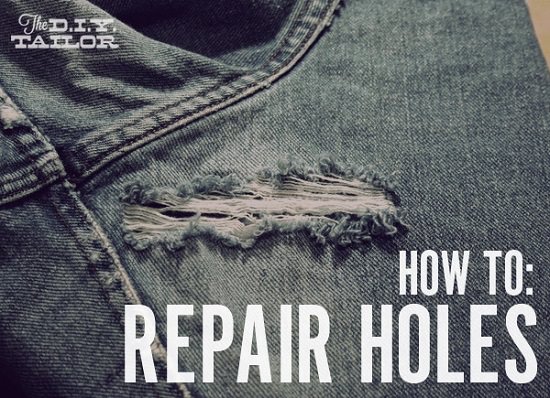 If you just got your new jeans and got them damaged without using them much, try this DIY. Repair the holes in your jeans to get a new in-fashion bottom!
2. Knee Patches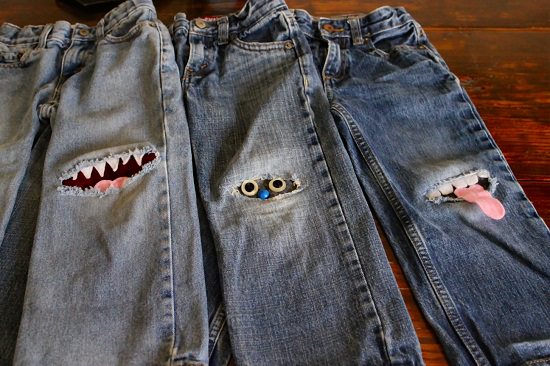 Design interesting and funny knee patches to your kid's jeans to make their outfit look cool! Take the inspiration here.
3, Denim Jeans Repair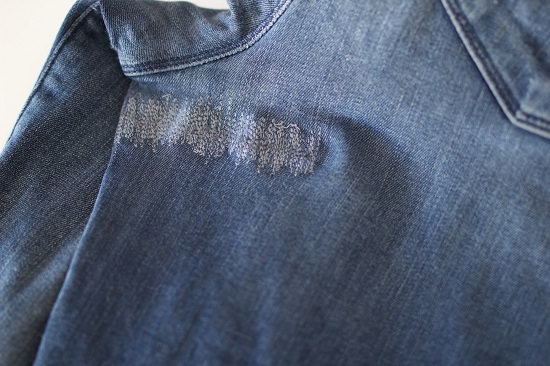 Repair holes in your denim with a sewing machine, a shade lighter thread, and your skills! Find the tutorial here.
4. Patching Holes with Lace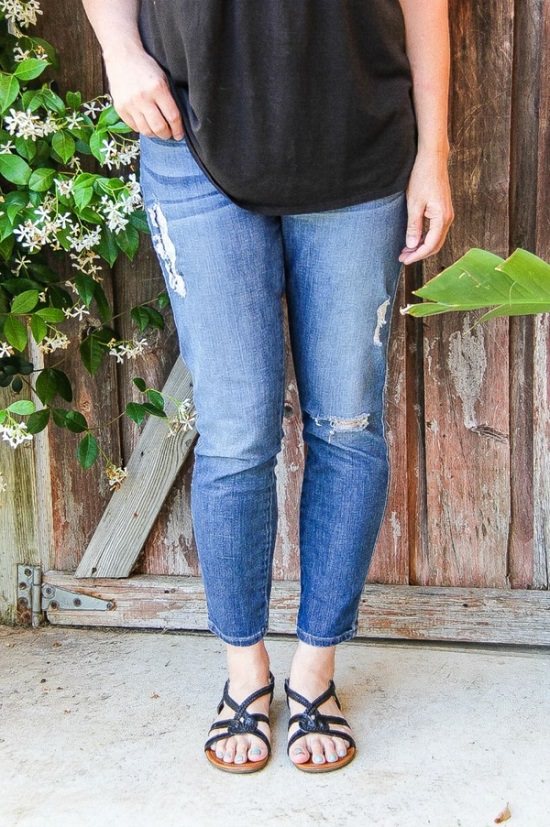 If you are crazy about lace patterns, this DIY is the thing for you! Hand-stitch lace to the jeans using thread. The details are here.
5. Add Knee Patches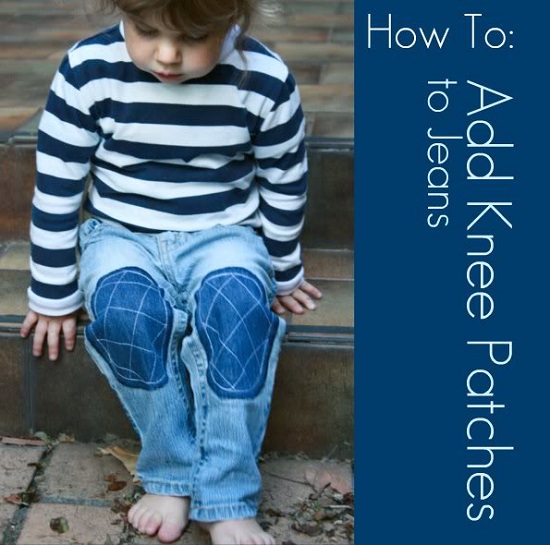 Stitch adorable fabrics with patterns to jeans by following this DIY. It gives the usual jeans a trendy and attractive look!
6. Jeans Refashion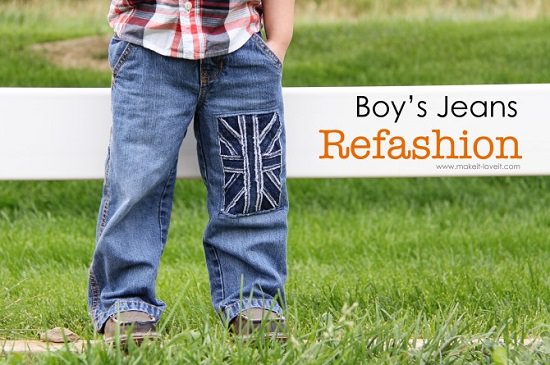 Let your kids express patriotism in a unique way by creating this flag jean patch! Here's the idea.
7. Patched Jeans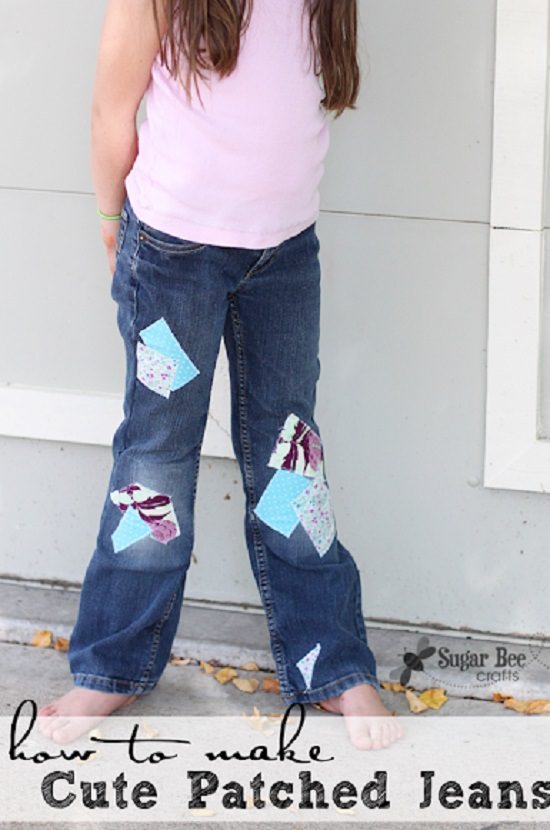 Do it for you or for your baby girl, this patched girls jeans idea is absolutely flattering! Get the information here.
8. Kids Jean Patch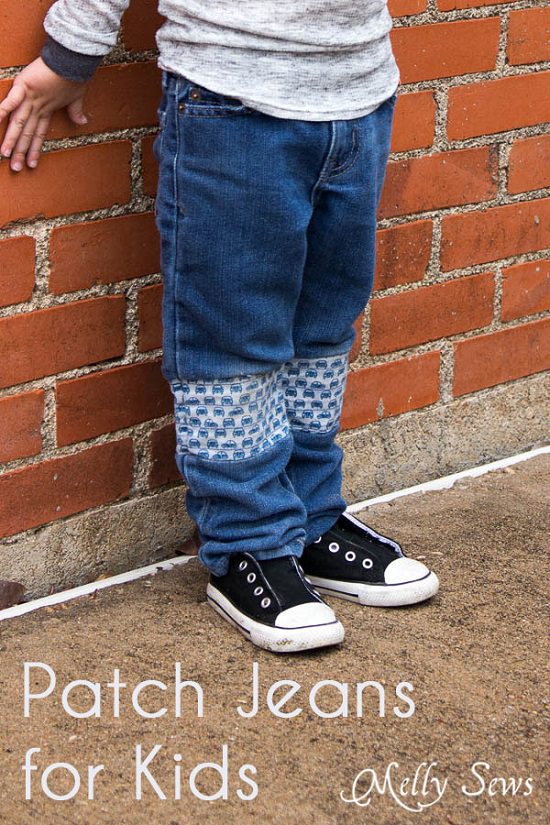 There are numerous jean patch ideas available for kids bottom and so is this one! Check the detailed article here.
9. Patch Jeans DIY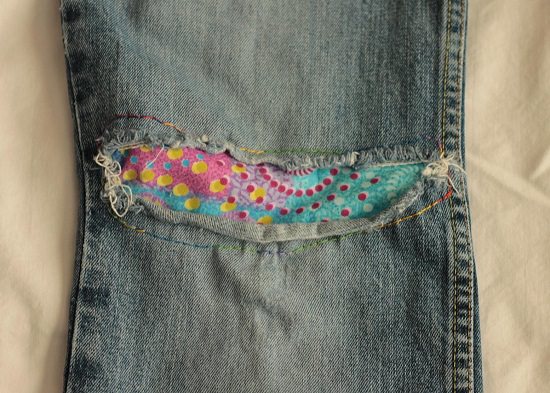 Use your little one's favorite fabric and get doing this easy DIY patch jeans idea! Get the tutorial at Lily Quilt.
10. Floral Patched Jeans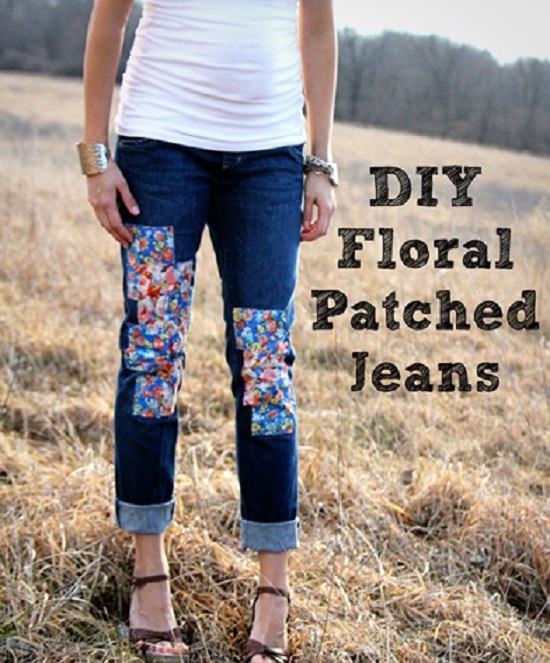 Collect floral fabrics to complete this patch jean idea, it's a great idea for pant jeans for pregnant women. For more information, click here.
11. Cartoon Jean Patch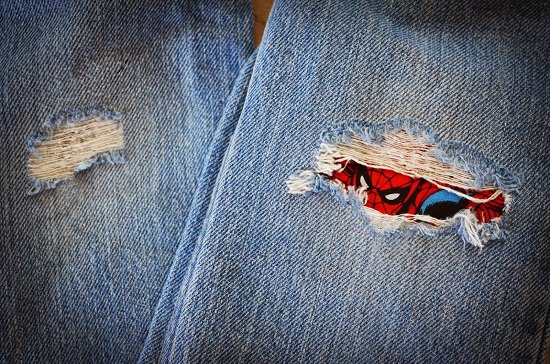 Use iron-on adhesive to do this patch idea, you can do it with any fabric! Flaunt your creative side with this tutorial.
12. Denim Repairs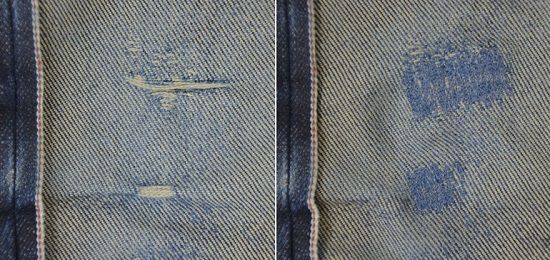 Here's a simple and guide on how to repair your damaged jeans on your own at home! Click here.
13. Patch Jeans with Holes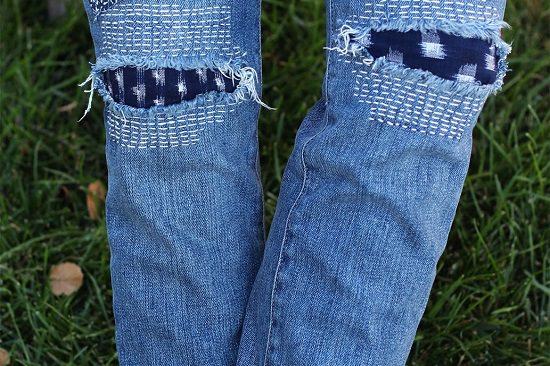 Here are 10 denim repair ideas by Apartment Therapy for you to follow. Most of these are absolutely stylish and trendy!
14. Patch Jeans with Iron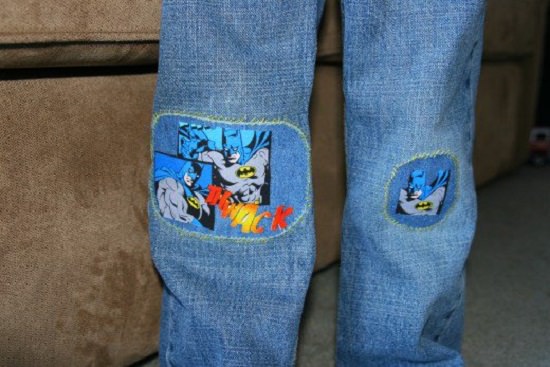 If sewing is not your thing, you can patch the jeans using an iron too using iron-on patches! You can buy iron-on patches from any craft store! We found the idea here.
15. Repair Threadbare Jeans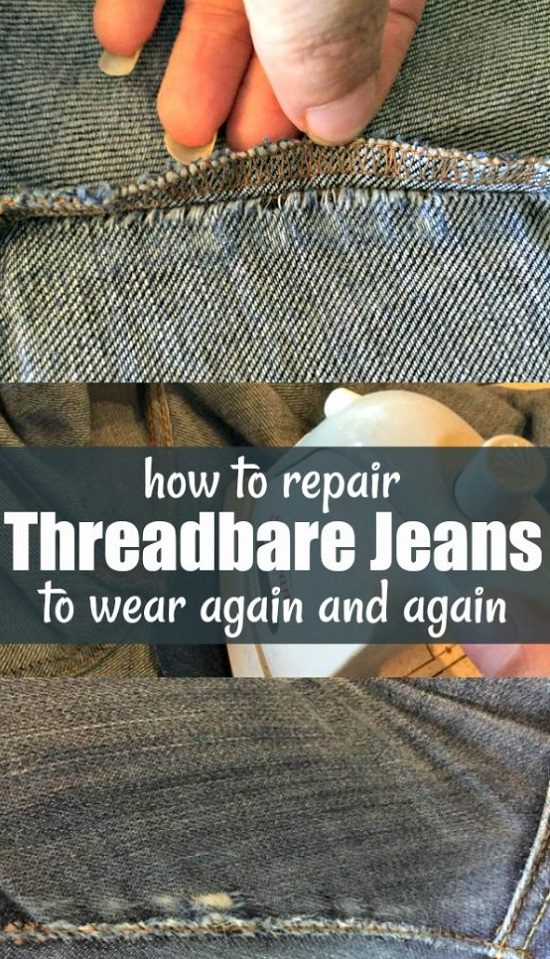 Use an iron to repair your favorite threadbare jeans before throwing them out! Get the tutorial here.
16. Lace Denim Patch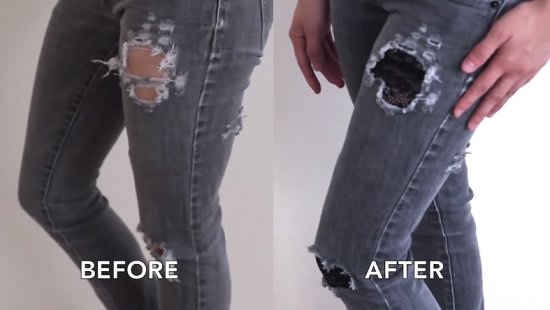 One more denim patch repair DIY using lace to follow. Lace gives that exceptional look to your jeans!
17. Ripped Jeans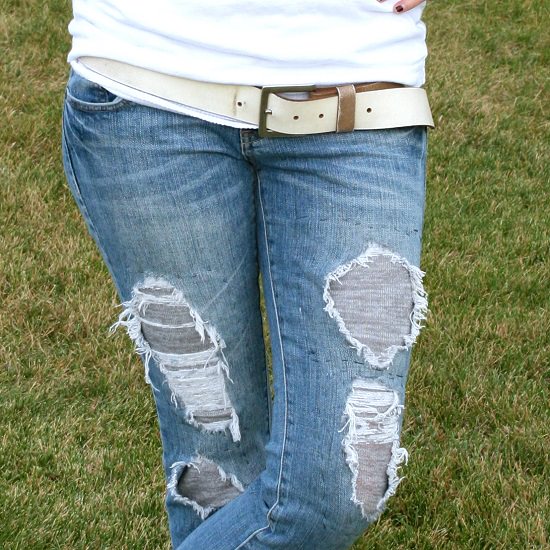 Make your skinny jeans more fashionable with this ripped jeans idea! The directions are here.