Here is a great collection of inspiring ceramic painting ideas you can try. Use these ideas to create beautiful craft and display pieces for your home!
1. DIY Painting On Ceramic And Porcelain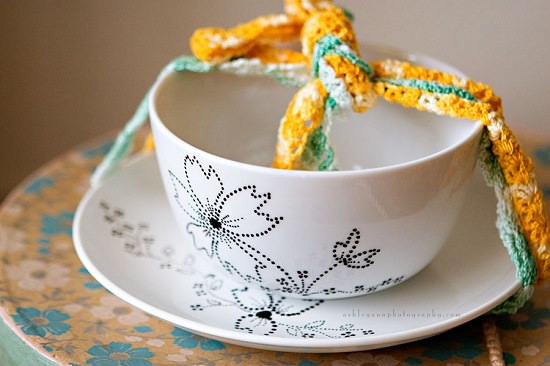 Decorate a ceramic pot with dotted designs using a paint pen, outliner, and some other materials. Look for the tutorial here.
2. Ceramic Painting Ideas – Coffee Mug Upgrade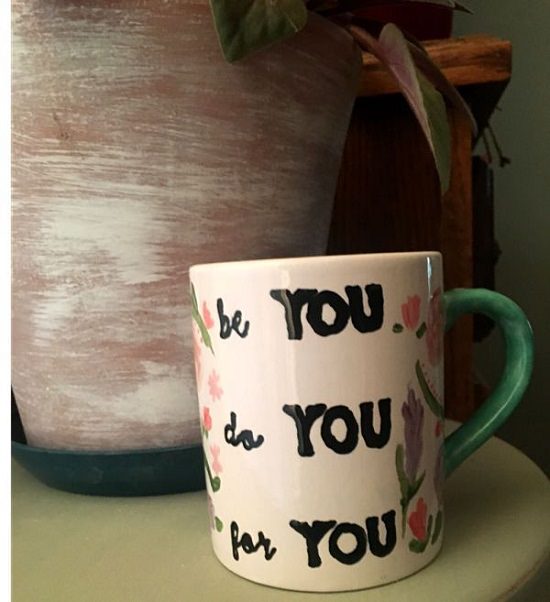 Upgrade the look of a ceramic coffee mug with your favorite pattern and quotes that inspire you every time you use the cup. Visit here.
3. How to Make Handprint Art on Ceramics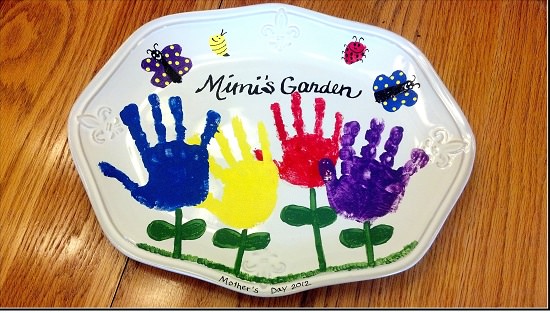 This DIY is an excellent idea to giveaway as a gift or to store your memories forever with your kid's handprints. Paint your child's palm with ceramic paint and press the hand firmly on the plate.
4. DIY Hand Painted Mug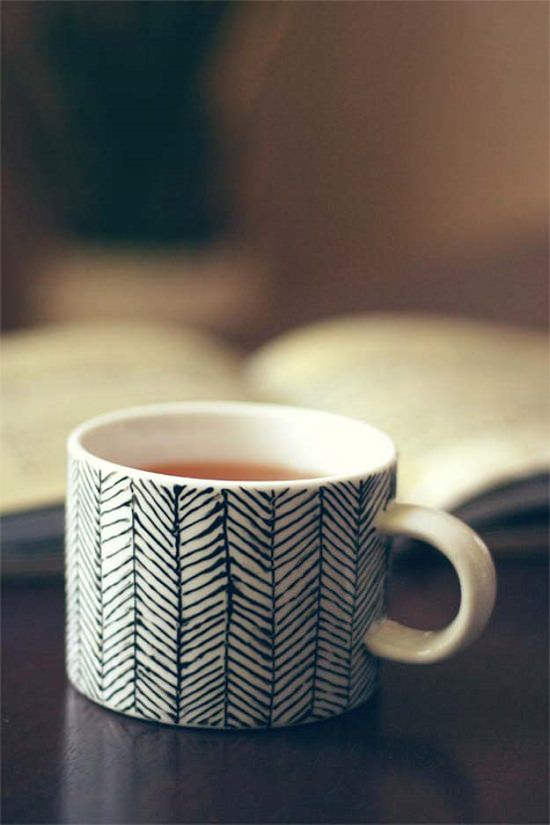 Clean and dry a mug and start by painting the pattern with porcelain outliner directly onto the mug. We found the idea here.
5. Crafty Ceramics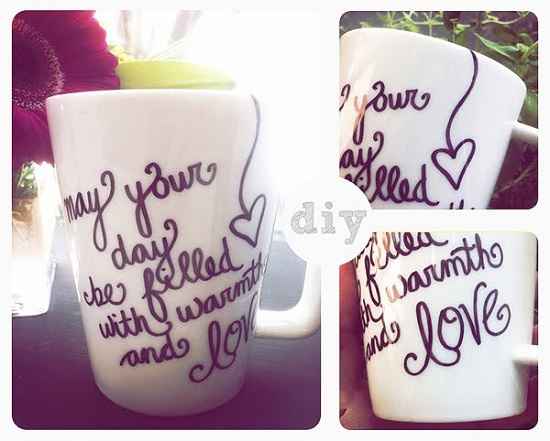 If you're confident about your handwriting, give this craft a try with your favorite lines and minimal designs. To complete it, just draw or write on the cup and bake it for 30 minutes at 350 degrees.
6. DIY Painted Mugs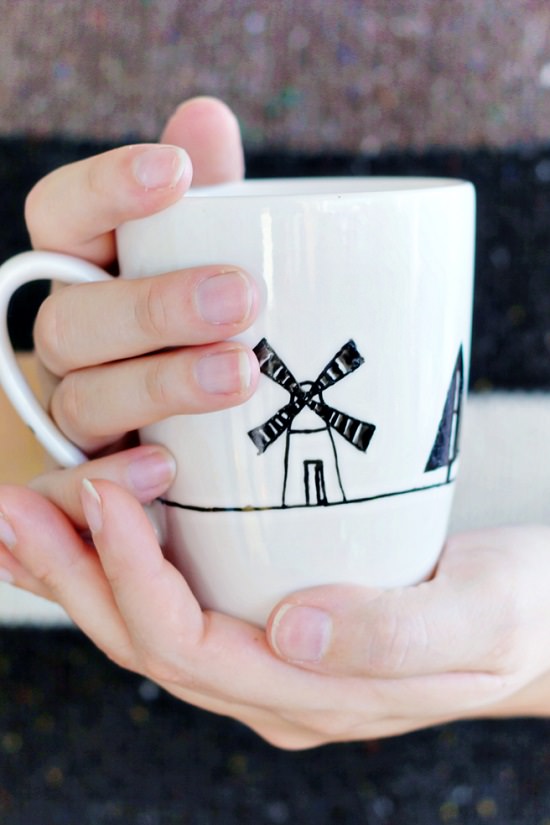 Take a porcelain outline marker pen and draw whatever comes to your mind on a ceramic pot to personalize it as your liking. Lana Red Studio has further instructions.
7. DIY Sharpie Painted Mugs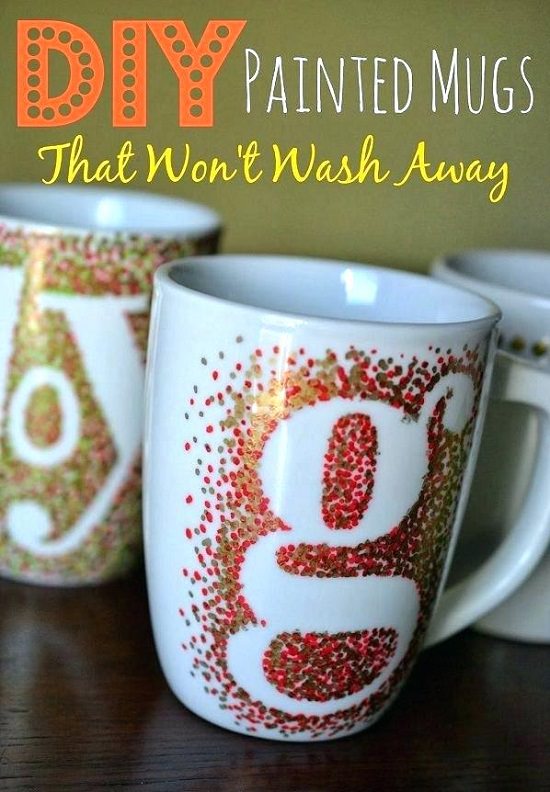 Personalize a ceramic coffee mug with your name initials or name itself with this exciting idea here. This is a great DIY when you are planning a get together or a small party; provide each guest with a coffee mug that has their name!
8. Ceramic Painting Ideas – Bowl Painting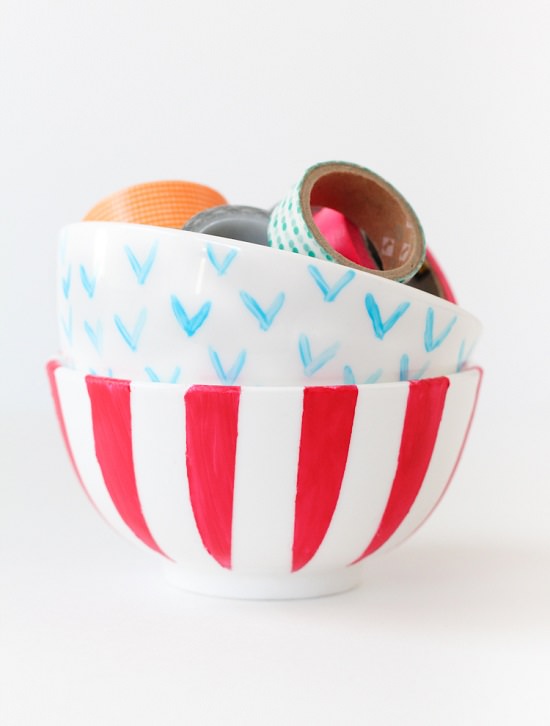 You'll need a ceramic bowl or mug, paintbrushes, paint suitable for ceramic surface, tape, and an oven to dry the paint. Find the tutorial here.
9. DIY No Bake Sharpie Art Bowls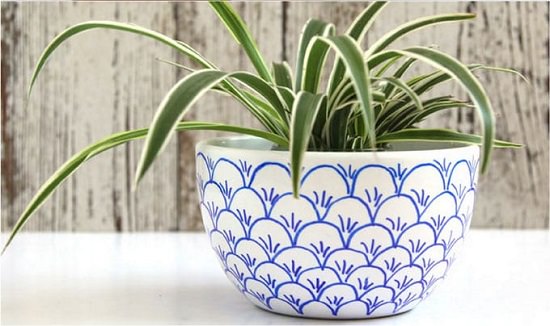 Choose on a design and the right color sharpie and go on displaying your creation on a ceramic bowl, simple! We found the idea here.
10. Ceramic Plate Painting
You can display decorative ceramic plates on your bare walls to give your home a classic reminiscence. The list of supplies and the tutorial is in the video.
11. DIY Ceramic Painting with Painted By Markers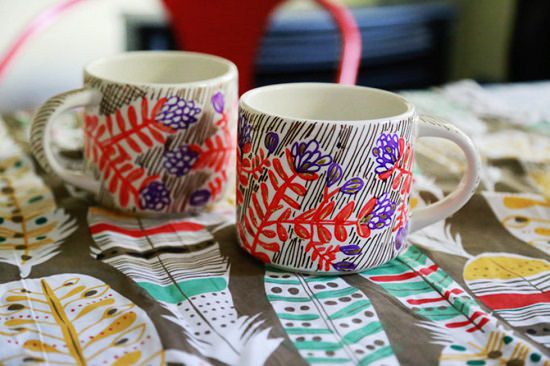 Set your imagination free and draw whatever design comes to your mind without any second thoughts! For instance, follow this design here.
12. Painted By Me Bake at Home Ceramics
Customize a ceramic coffee cup with a painted-by-me marker and make it dishwasher safe by putting them in the oven for 30 seconds.
13. Simple Sweetheart Painted Coffee Mugs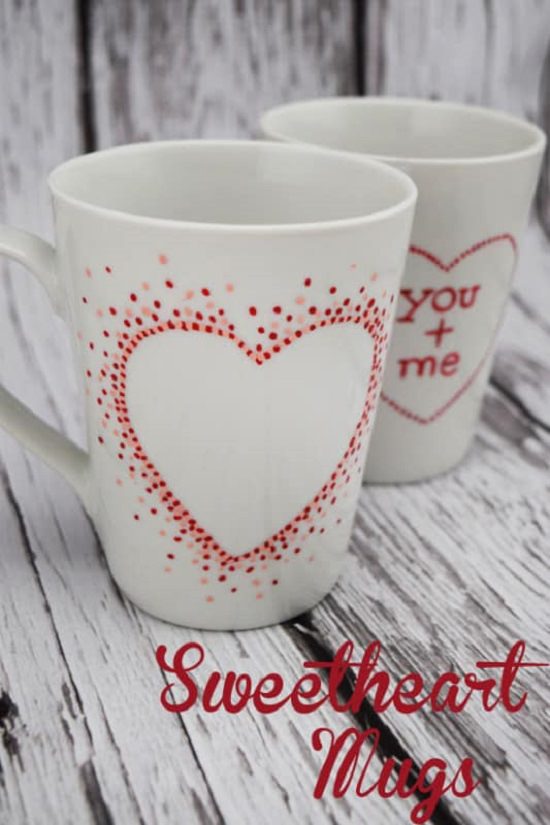 Heart shape and a lovely quote inside it are enough to make your sweetheart's day! Present this as a gift for Valentine's day or to celebrate any other special day. Follow here.
14. Anthropologie Inspired Vase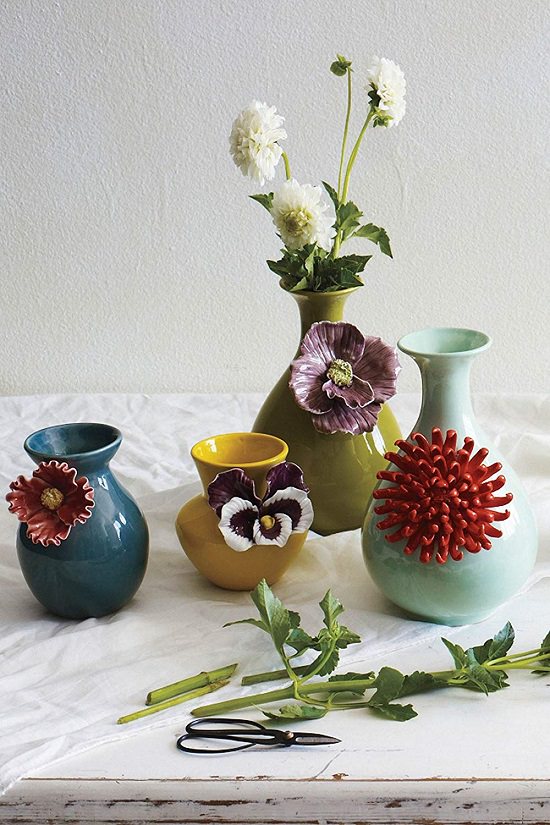 Though not a ceramic painting idea, we could not restrain ourselves from adding this pretty Anthropologie inspired vase. Check it out here.
15. Acrylic Painting Flowers on Ceramic
If you're exceptionally master at playing with brushes and paints, give this ceramic painting a shot. Watch the video for more.