There are many things to do with wallpaper scraps, except for putting them on the walls! Read this article to know 14 ideas that you can try with wallpaper scraps.
1. Vintage Filing Cabinet Makeover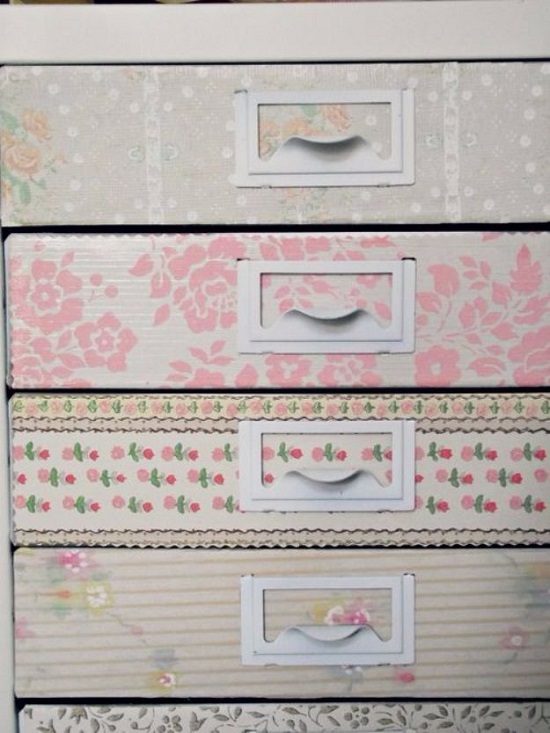 Glue vintage wallpaper scraps over cabinets to revamp them in a bright and decorative appeal without spending much. The steps are described here.
2. Step Up Your Stairs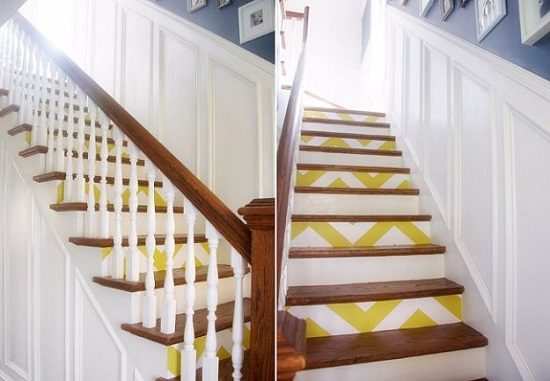 Prep up your stairs to a classy level by simply covering them with wallpaper of your choice, make sure the paper matches with the surrounding. Have a look here.
3. Upcycled Wallpaper Covered Radio Revamp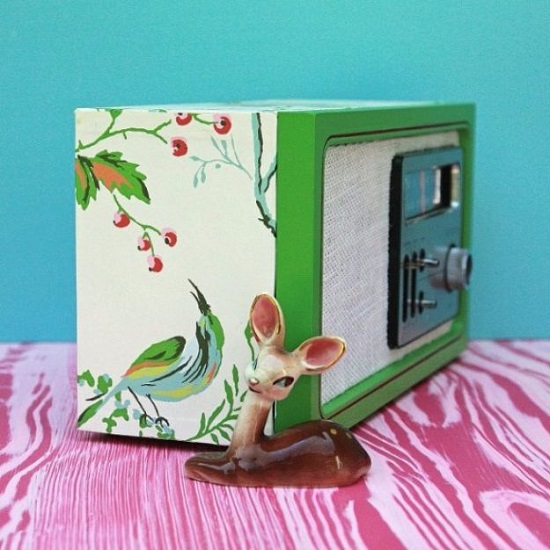 Prettify an old radio system into a much more cuter version with vintage wallpaper, glue and burlap. Visit My So Called Crafty Life.
4. Dresser Hack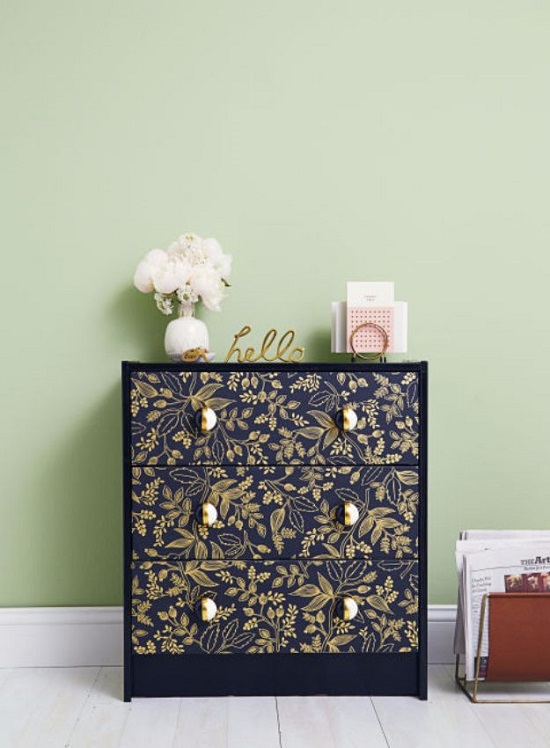 Cut out the wallpapers to the size of your dresser and attach it using wallpaper glue, paint the dresser into a contrasting color before gluing the paper. Visit here.
5. Lighten Up Your Lampshade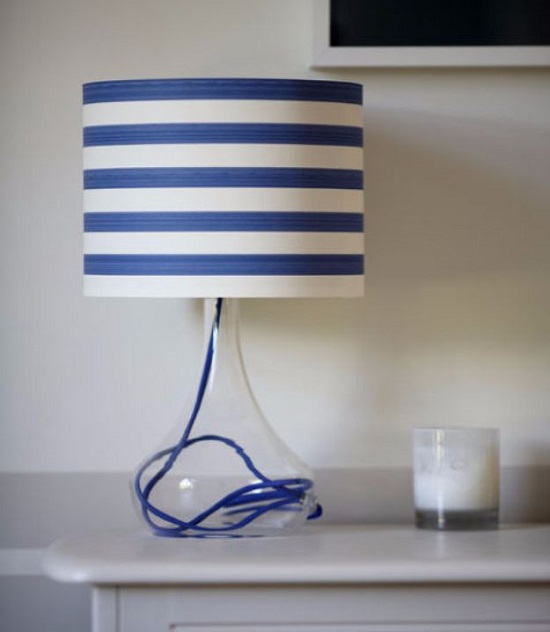 Instead of replacing your old lamp with a new one, rejuvenate the old one instead with wallpaper scraps. We took the idea from here.
6. Drawer Liners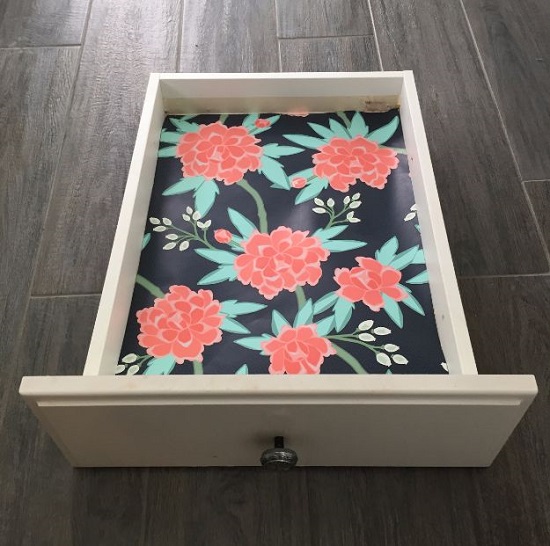 Line the inside of your drawers with your favorite designs and patterns using a paint roller, measuring tape, water, sponge, and scissor. Have a look at this tutorial by Spoon Flower.
7. Marimekko Stair And Lampshade Upcycle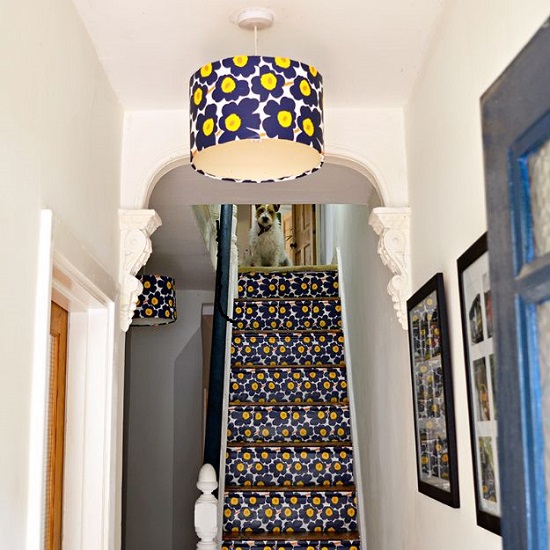 Wallpapers have the magic to turn a lifeless surrounding to give the aura of a fashionable place. The fun part is that you can always switch them at low cost to match your home's decor! Have a look here.
8. DIY Origami Lampshade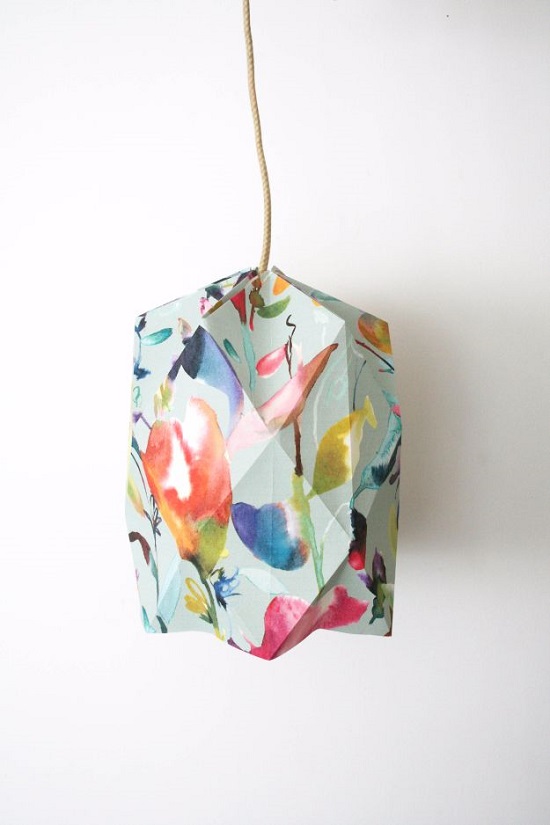 This DIY doesn't require you to glue a wallpaper onto something; rather it teaches you to create a lampshade using the origami technique.
9. Bookshelf Makeover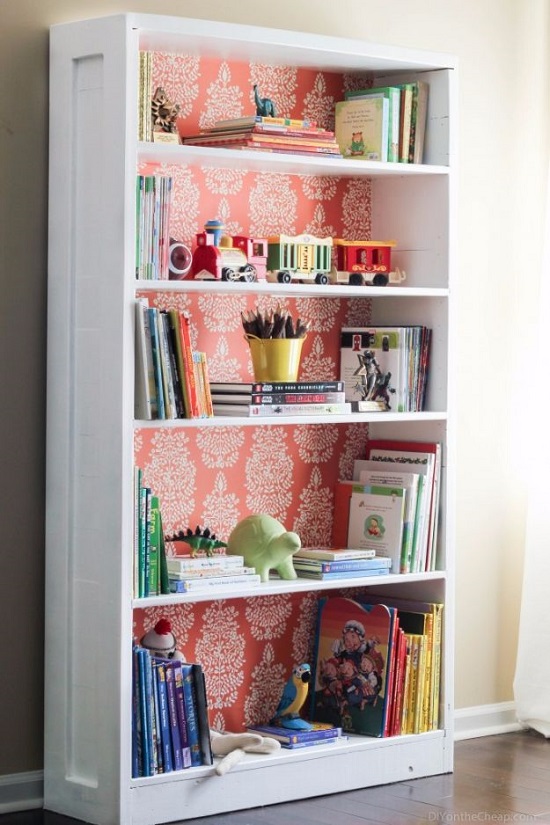 Re-design a boring bookshelf using removable wallpaper, paint, and some other figurines. You can refer to this site to understand better.
10. Wallpaper Kid's Table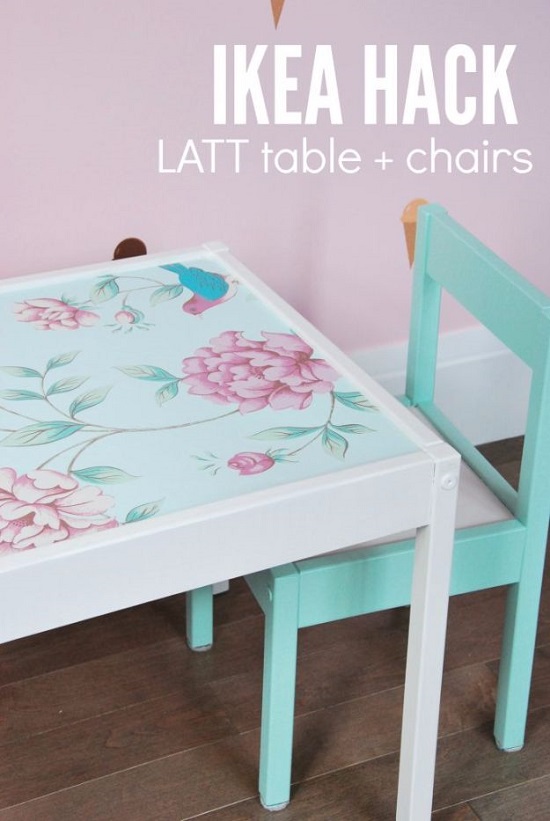 Transform a table and chair set using a combination of paints and a matching wallpaper in a few steps. Check out The Sweetest Digs.
11. DIY Things To DoWith Wallpaper Scraps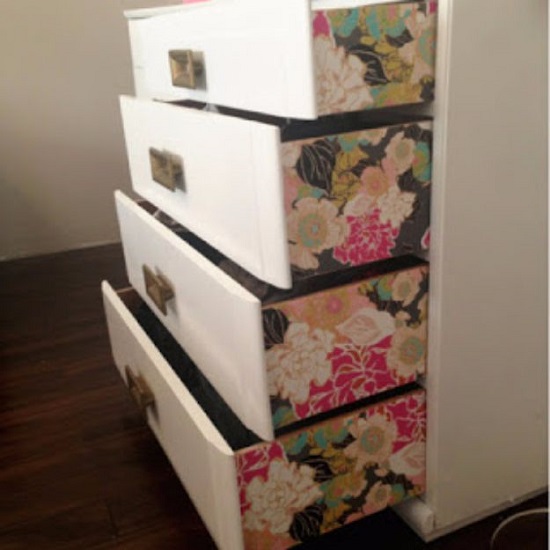 Upgrade the drawers of your dresser at budget by using a wallpaper, water, scissor, and glue. Find out how at Chelsey Life And Design.
12. Vintage Wallpaper Covered Book Boxes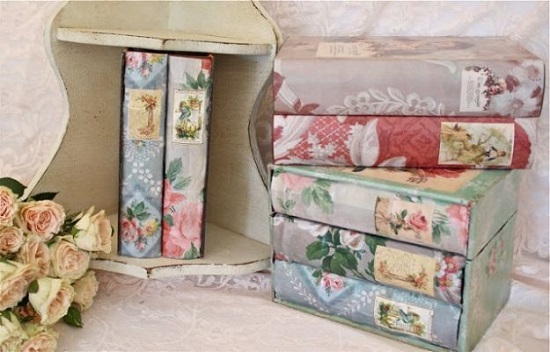 If you have some storage boxes in the visuals of a book, you would probably don't want to miss out on this DIY. Even if you don't have such boxes, you can try this idea with books too.
13. Papered Switch Plates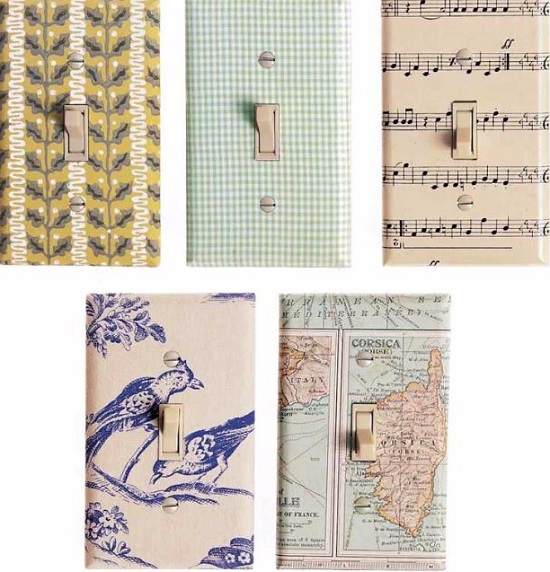 Decorate your switch plates with wallpapers of your choice using strong glue to put them in place and a x-acto knife to work the details.
14. DIY Wallpaper Stools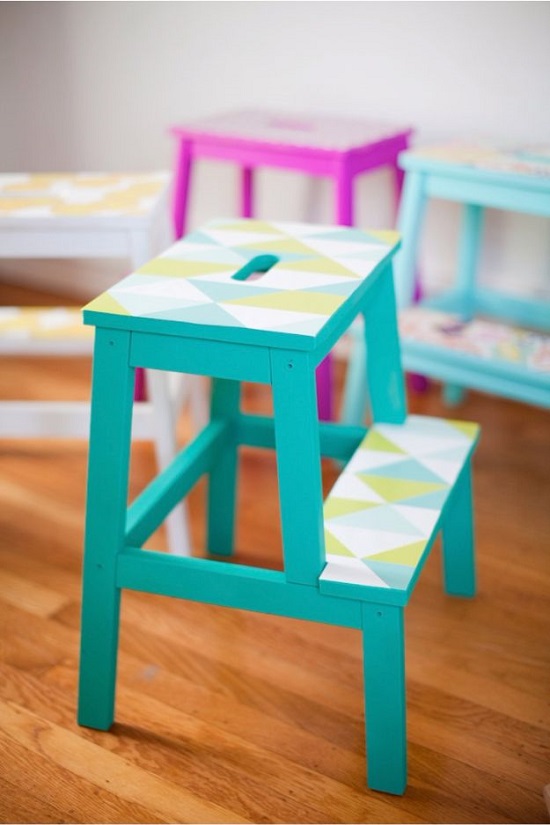 Paint your stool into a pastel color and glue the wallpaper onto the stool, that's all you want to do to complete this idea. Have a look at this description.
We hope that you found the right "thing" among these things to do with wallpaper scraps. If you've some more ideas, feel free to share them in the comment section.