Follow these campsite Halloween decorating ideas and inspiration to create an ever so spooky campsite party!
Besides giving you campsite Halloween decorating ideas, we've also shared some tips to inherit an eco-friendly approach. It's important to take the environment into consideration while decorating your campsite to avoid unnecessary buildup of waste.
1. A Group of Skeletons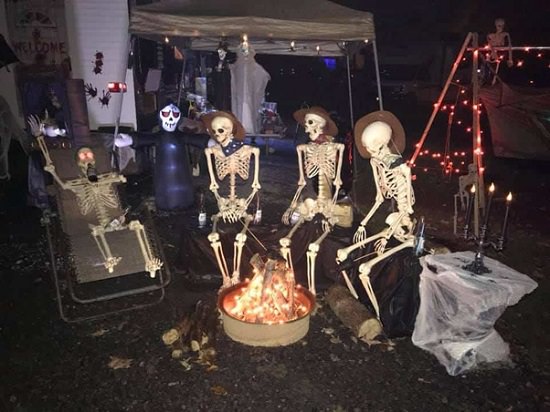 Haunt your backyard, cowboy style with these creepy Halloween Skeletons sitting by a faux bonfire. Using life-size posable skeletons, create the perfect Halloween campsite. Besides being unique, this décor idea is also super fun to set, up! So, set up a bonfire and enjoy a drink with some skeleton buddies this Halloween. For the faux bonfire, assemble the wood logs in a fire pit bowl and wrap them with yellow and bright orange string lights.
2. Graveyard Replica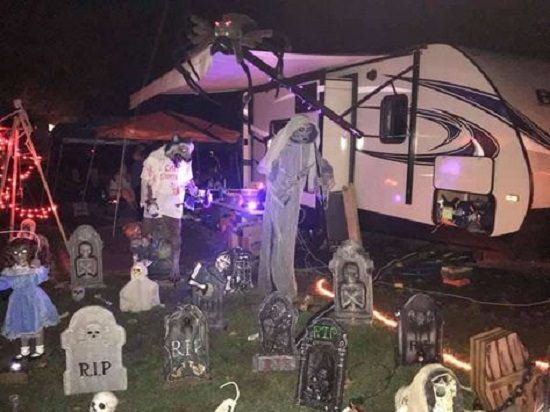 Purchase or DIY multiple tombstones and couple them with a skeleton and a scary doll to create a spooky aura near your campsite. You can notice a huge spider at the top, likewise, you may induce your creativity and make your campsite into the perfect Halloween set up.
3. Floating Candles
Transform your space by creating these DIY floating Halloween candles. Create the perfect minimal setting for your eerie campsite by using a simple piece of cardboard and glue. Hanging these floating candles will bring the Halloween feel without being a risk even if they fall down.
4. Spider Webs
Add some spider webs created with trash bags and set the mood for Halloween. Not only do these webs look extremely realistic, but they are also a perfect addition for your spooky spider Halloween theme. Add them to a nearby tree or on your RV to alleviate the horror theme.
5. Masking Tape Hand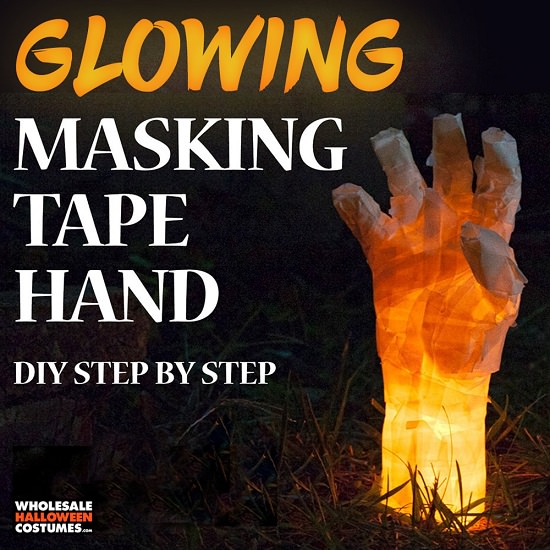 How eerie would it be if you saw a hand coming to grab you from the dirt? Create a similar effect to scare your visitors by your campsite with this DIY.
6. DIY Eyeball Lights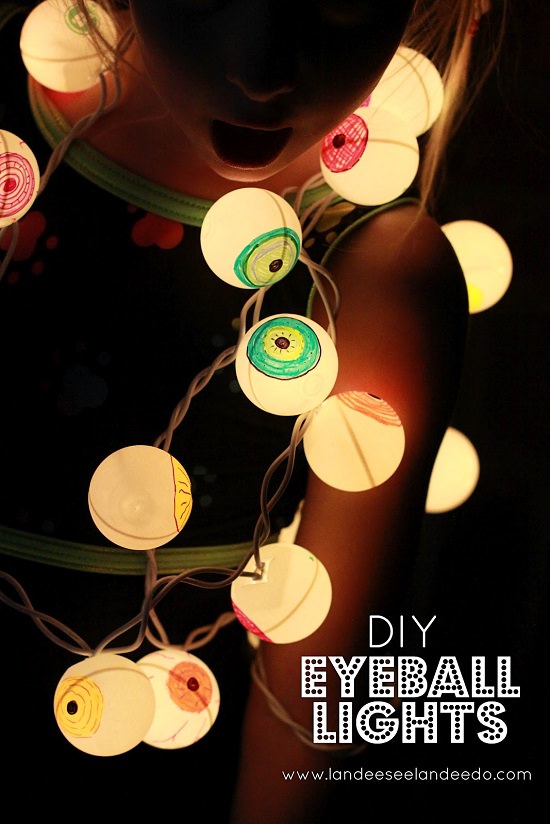 These eyeball lights can creep out anyone who doesn't know the steps behind the making of it. Moreover, these lights are the simplest and most affordable decor idea to give your campsite the spooky look. Visit here.
7. Hanging Foam Bats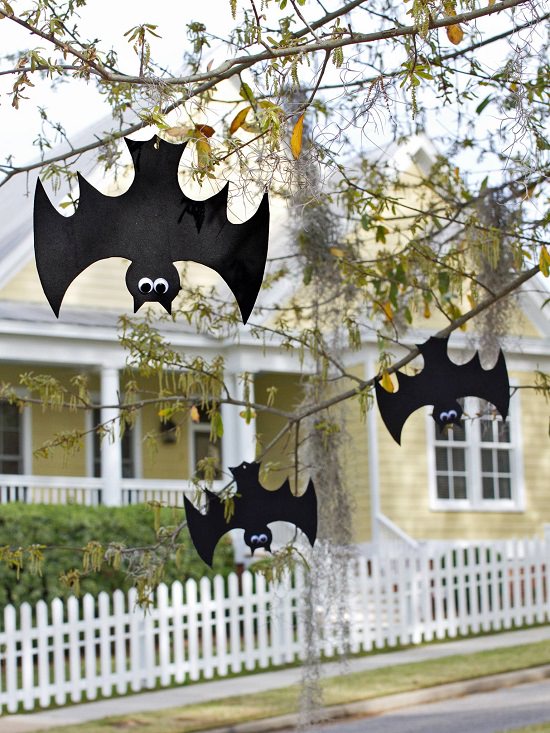 To add a little more spooky touch to your campsite, use black craft foam, googly eyes, and fishing line to create a scenario of bats taking over the colony. Check out the details at HGTV.
8. Illuminated Ghost Garland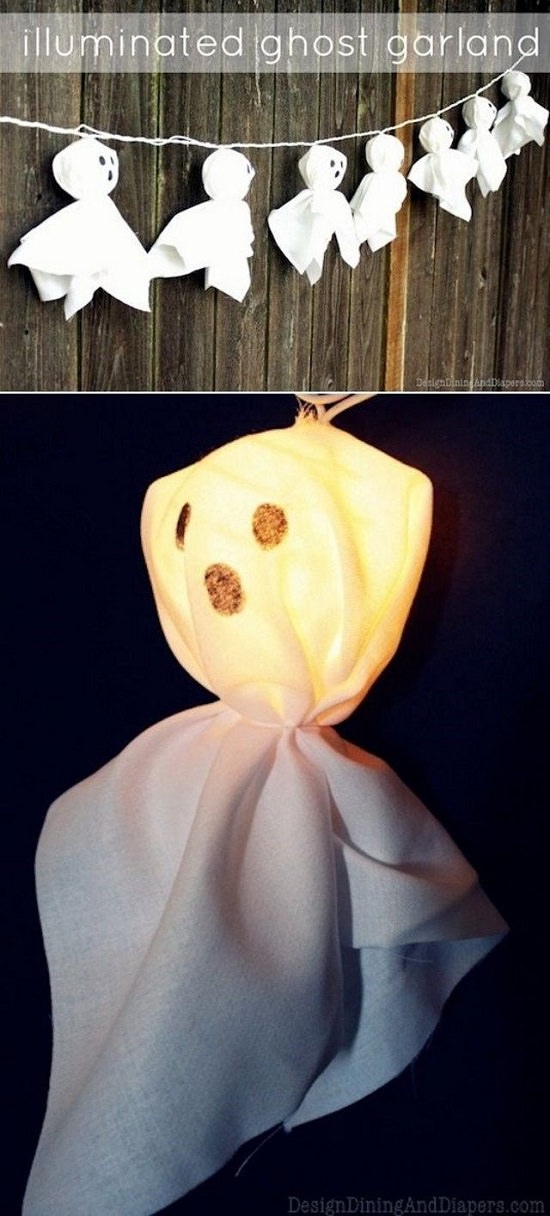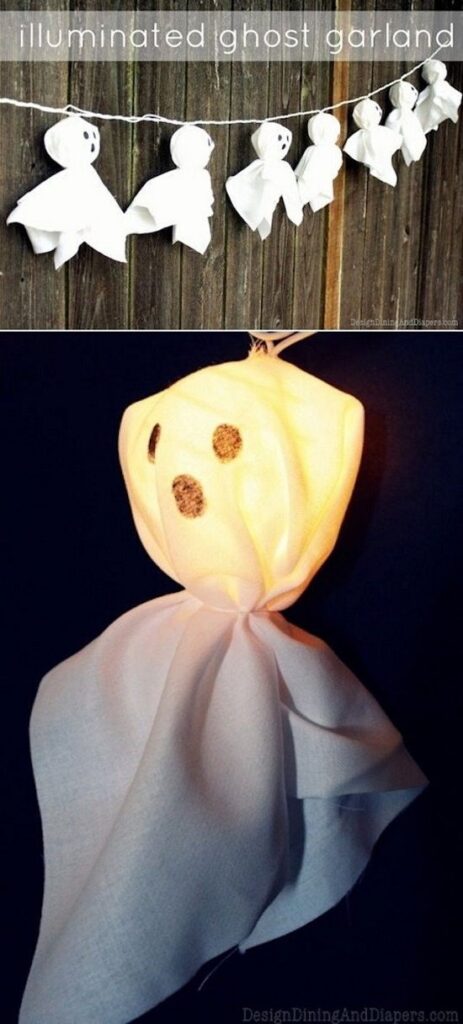 Create a sparkling good time by adding an illuminated ghost garland to your RV. With just a few supplies and materials, you can spook and scare your friends. Follow the steps here.
9. Ghosts in Relaxing Chairs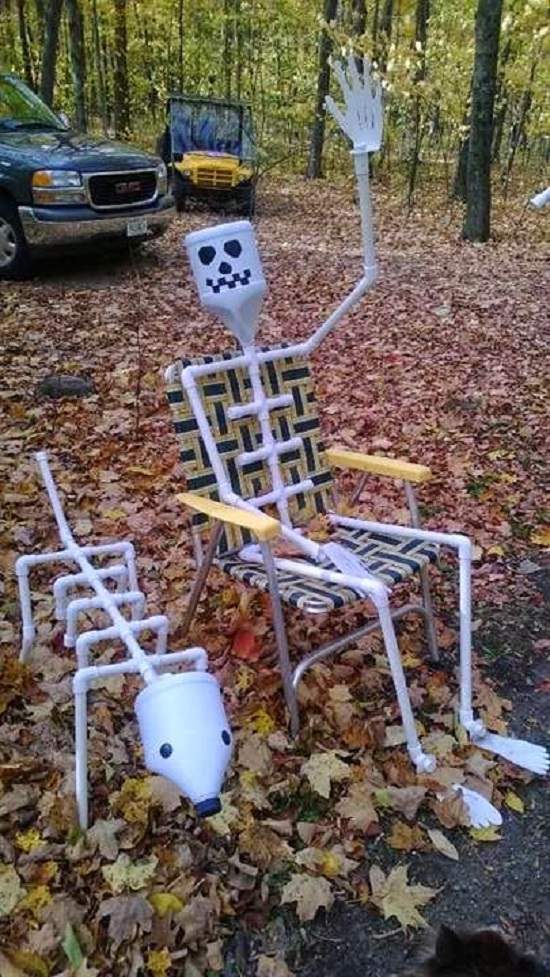 Feature this friendly ghost and his dog by your campsite to scare the passersby. You can customize the idea by adding fun clothes or drinks in the hands of the ghost and much more! Take inspiration here.
10. Hanging Cage Near Campsite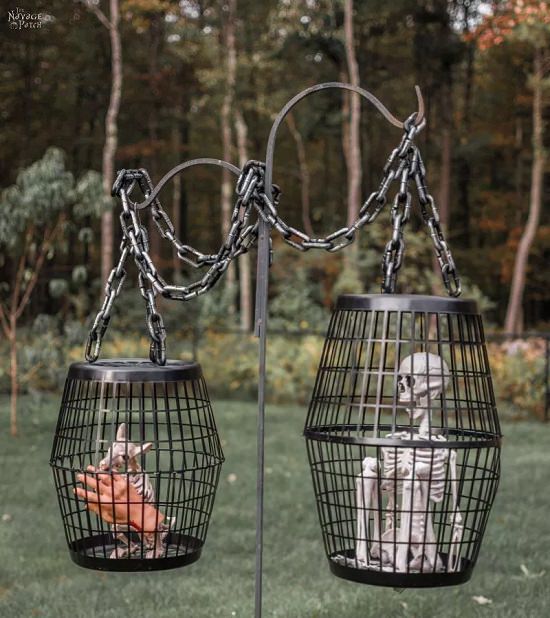 A simple display of this barbaric and spooky hanging cage with skeletons inside can creep out people to their spine. You can spice up the cages by adding spooky lights to them. Look at the tutorial here. Below are a few Halloween lights you can consider:
11. Ghosts Climbing RV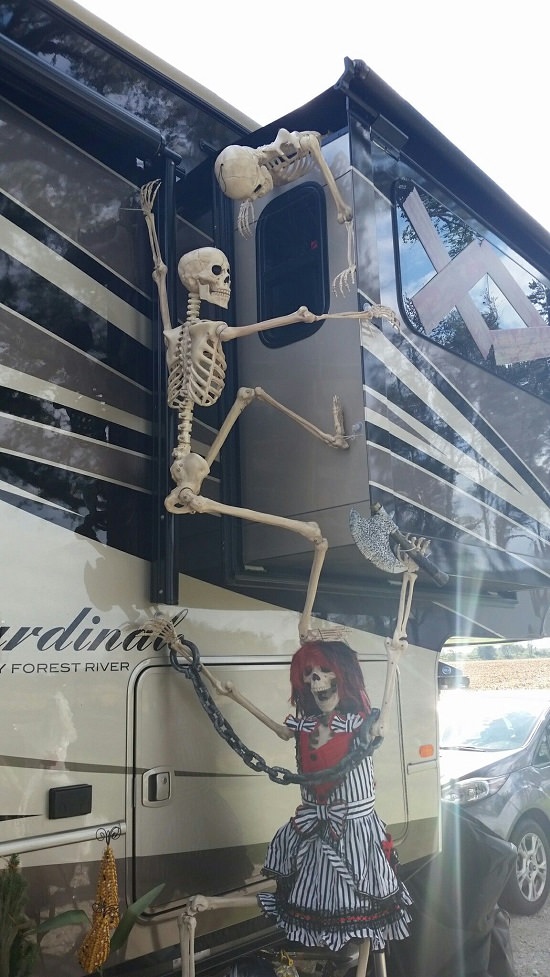 Take inspiration from this picture and decorate your RV with a few climbing skeletons. It's the last thing that people expect from a Halloween decor, it will definitely scare even the strong hearted ones!
12. Spooky Eyes Near The Campsite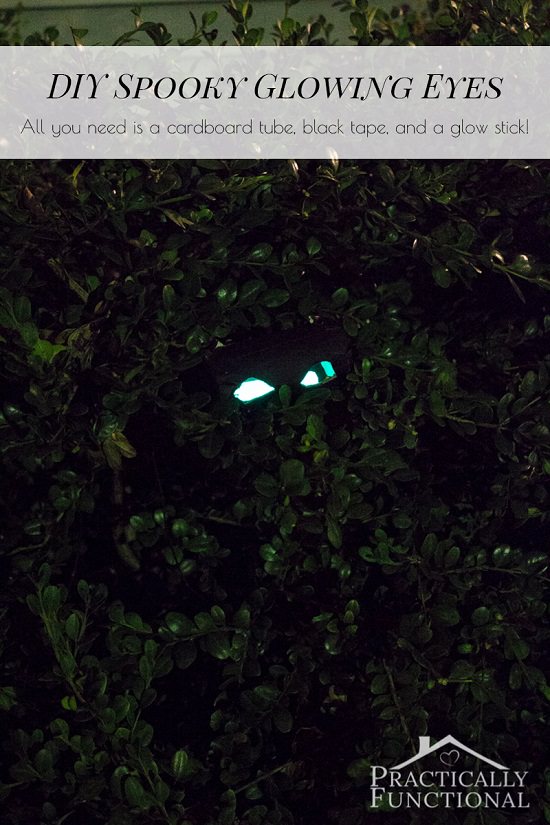 Cardboard, black tape, and glow sticks are all you need to create a Halloween decor with eyes popping out near the campsite. Scare the hell out of the kids with just a pair of eyes. Look at this DIY.
13. Bony Couple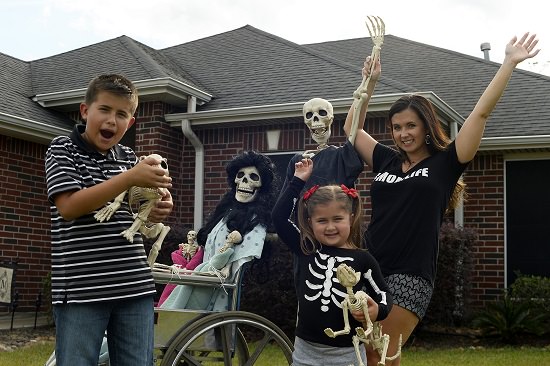 Featuring a bony couple near your campsite is a creative way to induce the spooky feel in your Halloween party! Even when the festival ends, you can still do something creative with the couple like these residents have.
14. Giant Eyeballs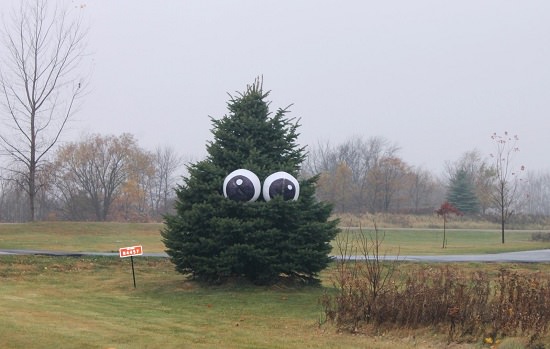 Get these life-sized giant eyeballs near the campsite and enjoy a nice haunting dinner while the eyes scare the passersby! Know how to make these here.
Decoration For Campsite Halloween
1. Spooky Additions to Table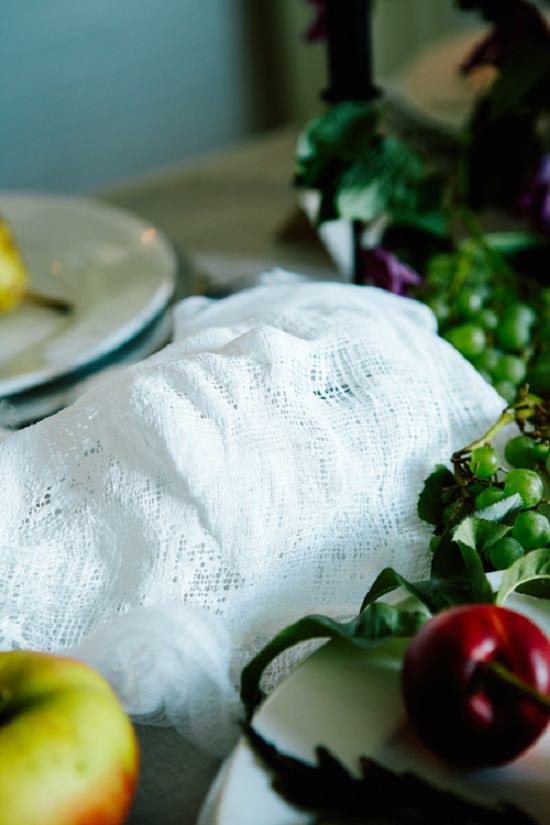 DIY a Halloween ghost tablecloth to go with your campsite Halloween decor. They are a great addition to your dinner table and will give a jump to anyone who notices it while sitting in for dinner. Have a look at this DIY ghost tablecloth.
2. Halloween Table Cloth
Use the perfect Halloween tablecloth that can be used in a versatile manner for all your tables at the campsite. Large and realistic spider web patterns make the tablecloth spooky and suitable for the theme. Below are some options for a Halloween table cloth to choose from:
3. Plates and Utensils
The benefit of featuring unique plates and utensils is that it adds more excitement to your party without costing you much. You can consider these paper plates and utensils from Amazon for a eco-friendly Halloween dinner:
4. Candy Basket
Choose from these candy baskets and surprise the trick or treaters:
Tips for Eco Friendly Halloween Decor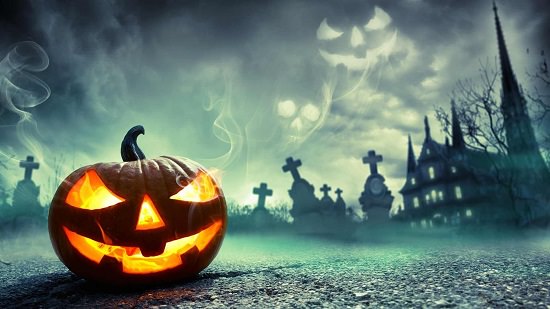 Finally trick-or-treaters around the world are embracing Halloween and everyone is going all out when it comes to elaborate costumes, themed parties and spooky décor. While it is considered to be one of the most enjoyable festivals or celebrations, Halloween does end up being quite wasteful with tons of disposable accessories and materials.
But, there are ideas that can help you have an Eco-friendly Halloween, without compromising on the fun. Something that is safe when it comes to the planet. While celebrating Halloween, single-use plastics are a big no. We can all contribute to making the festival more eco-friendly by avoiding plastic waste.
1. Get a Pumpkin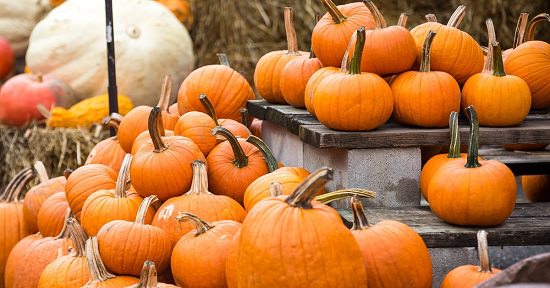 One cannot celebrate Halloween without a pumpkin and if you want to be eco-friendly then don't waste your pumpkin once Halloween is over. Once you are done with using it for the décor at your campsite, use it to make compost.
2. DIY Costumes
As they all say; reduce, reuse and recycle. Make your own DIY costume at home by repurposing old clothes from your wardrobe. Besides, it's always a great idea to DIY the accessories as well to save money while also avoiding plastic packaging from shops.
3. Use Eco-friendly Décor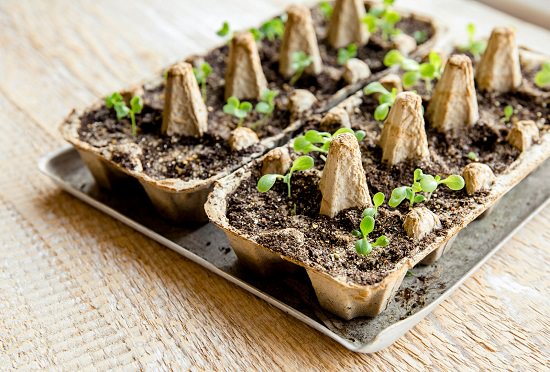 Use items from around your home to make the decor you are looking for. For example, a simple egg carton can be transformed into a spooky art by painting it and adding goggle eyes to it. This way, you'll be able to reuse the carton for seedlings and cut down the plastic waste too.
4. Keep lighting minimalistic
While you are enjoying at the campsite, let's not forget about the wildlife around the area. Keep the lights to a minimum to not disturb them and turn the lights off when the party is over.
5. Next Halloween
There are many things that don't have a biodegradable/recyclable feature like tablecloths or candy baskets. For such things, you can store them till the next Halloween and reuse them to create spooky decor items or simply re-feature them at your party.
6. Easy Maintenance and Cleaning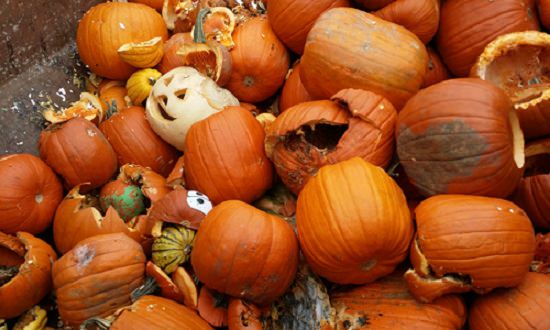 At the campsite, the location is very widespread and it is important to understand that the waste from the décor will be all over. That is why using items like plastic confetti should be avoided as they are hard to collect and clean. However, you may use paper confetti as they are completely biodegradable. Keep in mind to use items that are easy to clean and maintain or at least biodegradable.
When you use decorations that are safe for the environment, the whole spirit of the party will be clean and pure as well. Eco-friendly options offer no compromise in terms of creating a spooky and scary setting at your campsite. Follow these campsite decorating ideas with an eco-friendly touch to it to show your gratitude to the mother Earth.