Make notes of these creative ideas for under-deck space inspirations to utilize and design the extra space below the deck in this article.
1. Under Deck Barbecue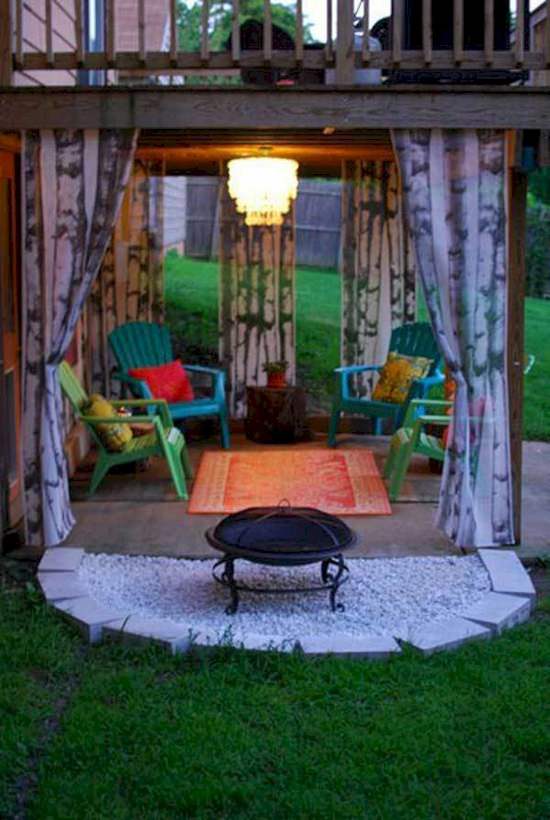 Create a special BBQ seating and pit for your parties with this beautiful under-deck inspiration. In addition to being a relaxing spot away from the sun during BBQ parties, this idea helps you turn your space into private seating for card games and relaxing evenings on other days.
2. Under deck Oasis
Create your personal oasis beneath your deck with this inspirational video. In addition to being an ideal space to bask in the day, this under-the-deck oasis can be your favorite party spot for a day get-together!
3. DIY Under Deck Ceiling
Planning to create a special place below your deck? Well, we know what you need! Follow this video and learn how to create a simple yet elegant roof for your deck base. In addition to the end result, see what the work process looks like right here.
4. Under Deck Roofing
Another under-the-deck roofing tutorial, learn how to create inexpensive yet functional and stylish roofs for your deck area in this video.
5. Under Deck Porch Swing
You can easily create a seating place or a chill zone under your deck. Learn how to hang a porch swing under the deck in this video. Also, check the basic requirements for hanging a sturdy swing in this video.
6. Under Deck Play Area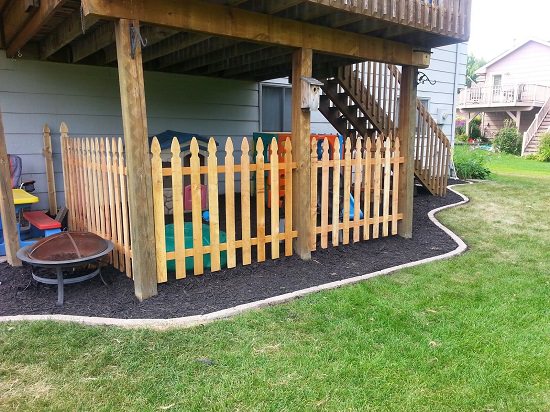 In contrast to the other ideas, where space is used for the adults, this idea explores using the under-deck space as a play area. Get inspired and create a unique space for your kids today!
7. Under Deck Reading Area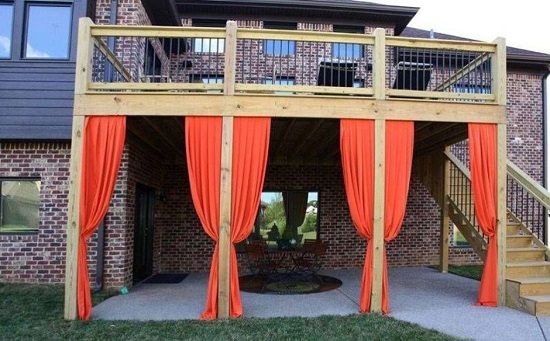 You can also utilize the under-deck area to create a book-reader's haven. Take inspiration from this idea and create an ideal space for your reading time. Moreover, you can draw curtains, if you need more privacy outdoors with this curtained-deck inspiration.
8. Under Deck Hammock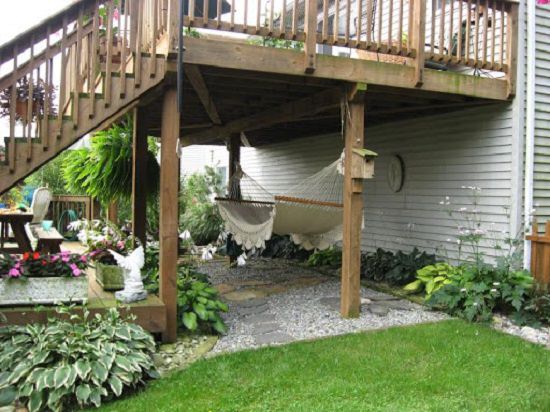 Create your own relaxation spot outdoors with this inspiration! Not only would this private space keep your relaxation zone out of peoples' eyes, but it would also help you take a peaceful nap away from the scorching sun.
9. Under Deck Fire Place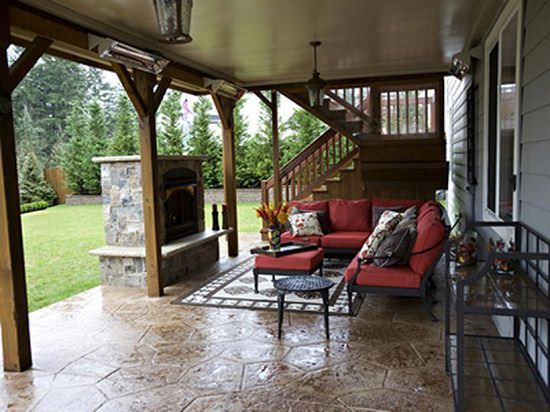 A romantic spot for late evenings, or a relaxation zone for families, this under-deck fireplace is perfect for the evenings. Get inspired and create a cozy corner for yourself under the deck today.
10. Under Deck Store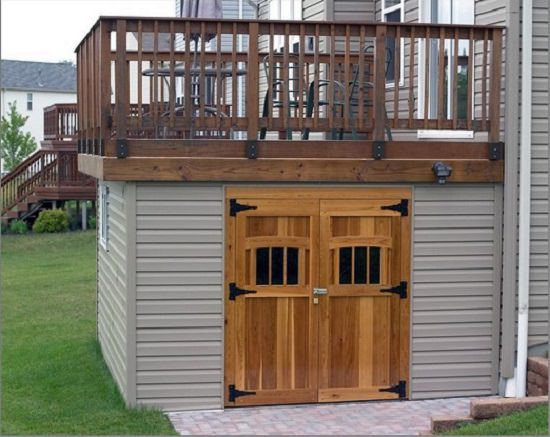 Finally, an inspiration that can help you turn the under-deck space into spacious storage. A space like this can help you store your garden supplies, with some other stuff as well.
11. Deck Inspiration for Under Deck
Even though this is a deck decor idea, you can always take some inspiration and put that to decorating your under deck space.
12. Garden In Under Deck
Why not create a little garden space in your under the deck and a two-seater arrangement for morning tea? Take inspiration from the video and draw an action plan to get going!
13. Dry Space DIY
For the days when you want to drink tea while it rains, this dry space would be a perfect spot at home. Check out the tutorial to transform your under-deck into a dry space real quick.
So, create your own space under the deck with these brilliant ideas for under-deck space and inspiration!