These Christmas Embroidery Letters DIY will help you in customizing fun and skillful Christmas gifts for your friends and family members.
1. Christmas Embroidery Letters DIY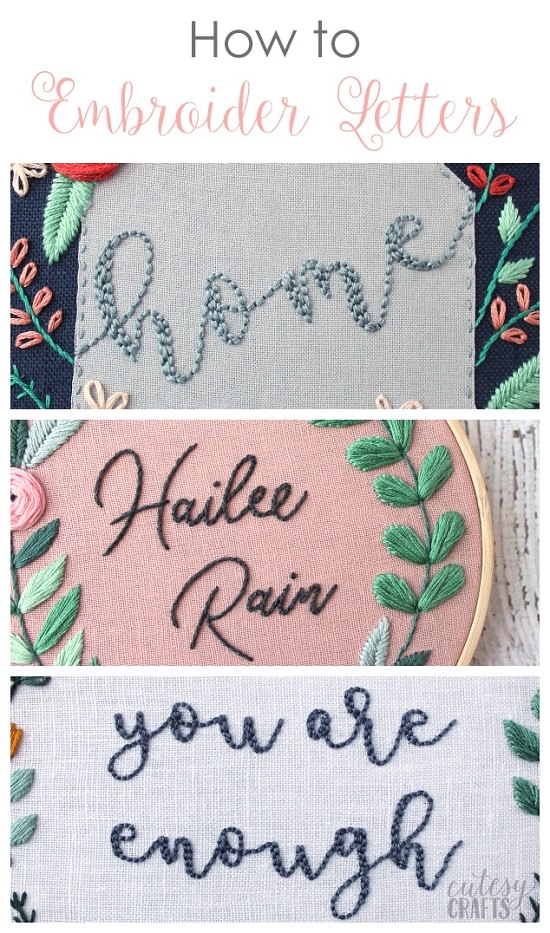 An embroidered letter looks quite aesthetic and is a great way to show your artistic skills. This tutorial shows two different stitching techniques, backstitching and stem stitching. Backstitching is great for writing block letters especially for embroidering letters that you can try for making a nice personalized gift or as a decorative hanging in your living room.
2. Basic Embroidery Letters by Hand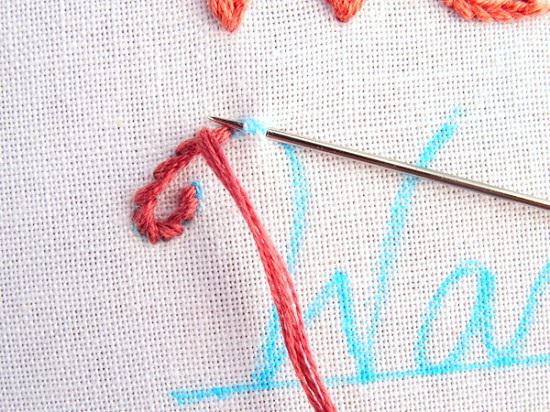 If you are new to embroidery, then this tutorial is for you. Learn some basic techniques to make Christmas embroidered letters. It has a detailed process on how to go stepwise and you can always begin with bolder, bigger letters first. Add a personal message, or a Christmas wish, or just as a décor piece using this easy-to-make Christmas letter.
3. Detailed Letter Embroidery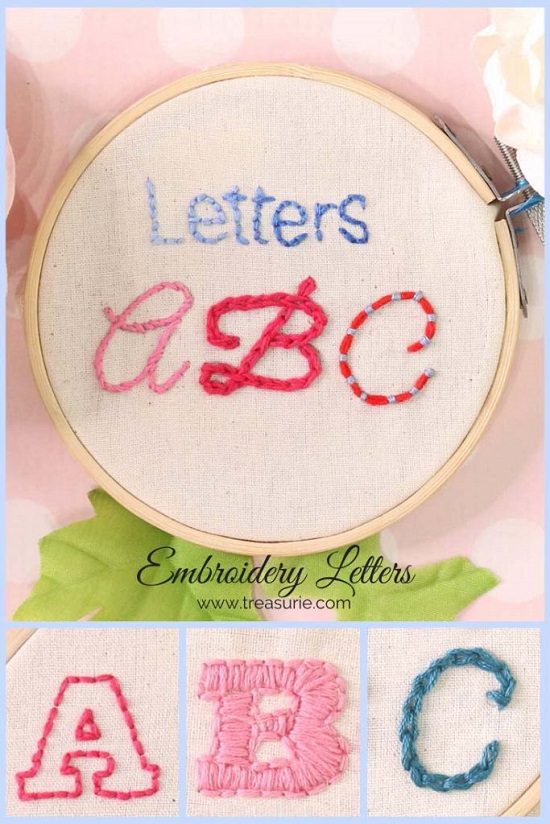 There are numerous ways in which you can embroider letters, with each method having its own appeal and aesthetic. This tutorial shows all the different ways you can make embroidered Christmas letters. Each has a different level of difficulty and effort required, and you can choose according to your comfort.
4. Embroidered Wreath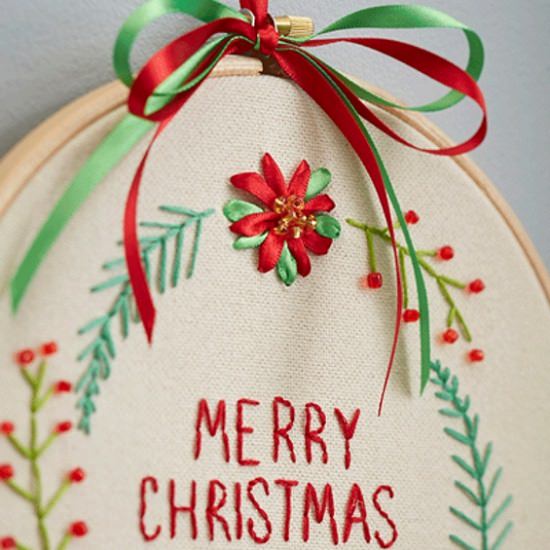 A simple yet classic Christmas decoration, you can make this embroidered Christmas wreath for decoration or even for gifting to someone. Simply stitch the words Merry Christmas with flowers and other patterns in the Christmas theme around it. Choose Christmas color threads for matching with the other Christmas décor.
5. Christmas Chalk Hoop Art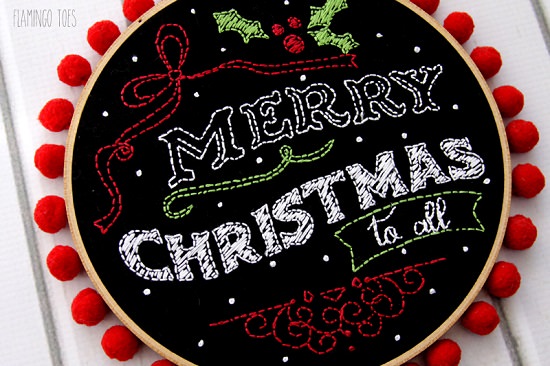 The dramatic yet fun and quirky effect of chalk styles is perfect for a white Christmas decoration. This tutorial shows how you can make pseudo chalk art using white threads.
6. Easy Letter Stitches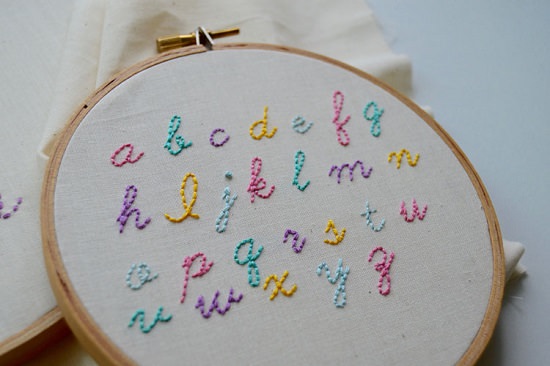 This tutorial shows four unique ways of stitching letters. You can use these different styles to write your own personal message this Christmas. Try it on hoops or just for initializing garments, this is perfect for beginners trying embroidery for a customized gift.
7. Mini Christmas Embroidery
These mini hoops are perfect for decorating the room this Christmas or even for adding in gift baskets. Take inspiration from this tutorial to try different styles or choose a style of your own.
8. Christmas Tree Embroidery
Learn 12 different ways to embroider Christmas trees, with each having its own unique style and embellishments. Use this tutorial to embroider this in your Christmas letter or make a nice Christmas decoration hoop with Christmas trees.
9. Hand Embroidered Christmas Stockings
Stockings are a huge part of Christmas decorations and traditions. Hand embroider the names of your family members on these stockings and use them every Christmas. Hand embroidering the names is a great way of personalizing these stockings and keeping them as a memory forever.
10. 3D Christmas Tree Embroidery
If you are looking for inspiration on how to make Christmas-themed embroidery, then this tutorial is for you. With some unique ideas such as flurry trees and 3D effects, this tutorial has numerous ways in which you can embroider Christmas trees.
11. Large Letter Embroidery
Hanging large letter decorations on the wall, or placing them in the room can accentuate the decor with a personal touch. This tutorial shows how you can make Christmas theme letters by embroidering different shades of green in different angles. Add with a lot of embellishments, bringing up the Christmas theme.
12. Fonts Using Embroidery
Instead of basic letter stitching, if you are looking for a more aesthetic look using different fonts, then you can follow this tutorial. It shows in very basic ways how to make a stylish font using embroidery.