Most of us think that DIYing Rugs at home can be a bit complicated and time-consuming but as far as our experience is, it's easy to make without many efforts, time or money. Check out these DIY Rug ideas we have collected for you! Besides being attractive and beautiful, most of these ideas are easy to make with minimum supplies and can be completed in the least of time! 
1. Large Area Square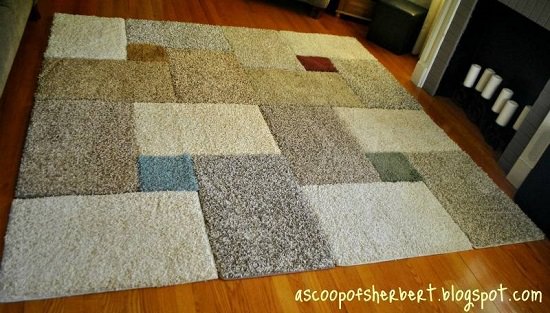 This Rug DIY is specially modeled as to fit in a large area. It looks absolutely beautiful on the floor and has the ability to impress your guests with just one look. If you are a constant DIYer then it won't be difficult for you to make this with adding some innovative ideas, but if you are a beginner to this, it can be a bit difficult! Check out the tutorial here!
2. Rag Rug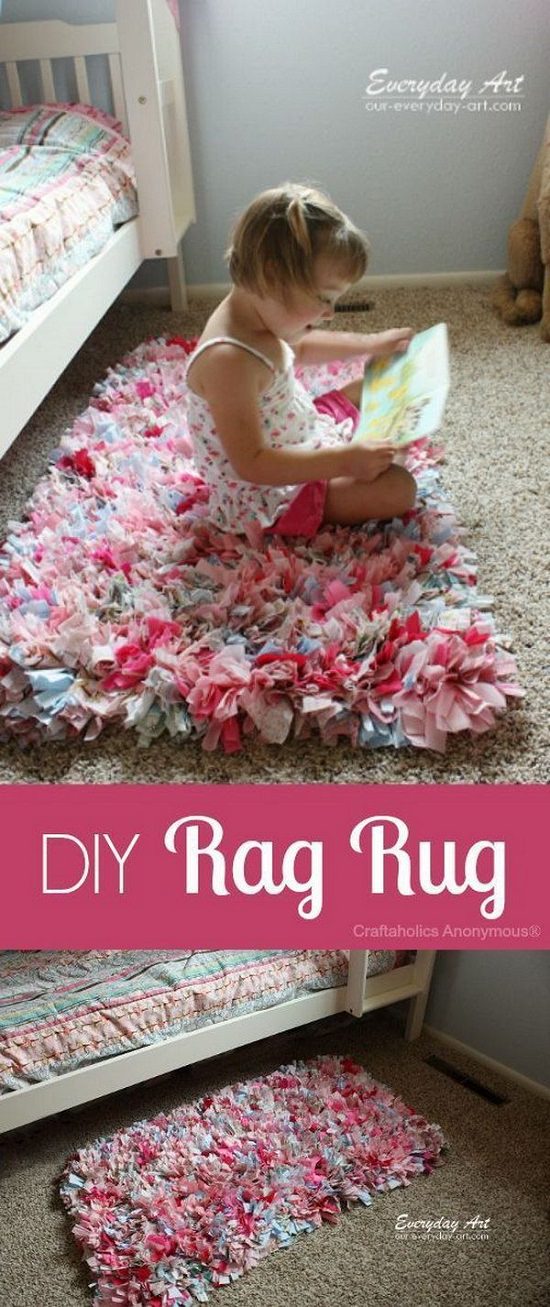 Rag rugs are made using fabric and non-skid rug mat. Differently colored fabrics arranged anonymously looks great on this rug. It's a bit time consuming, otherwise, it's so easy to create it! Look here for the tutorial.
3. Pom Pom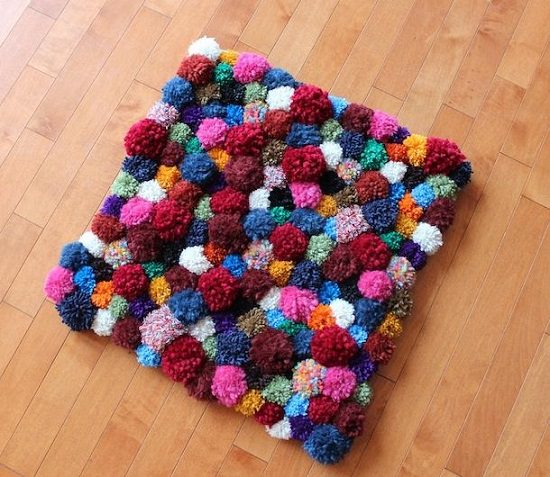 Cute little Pom Poms never go outdated, this Pom Pom Rug DIY is an ingenious idea for a home DIY. These add a touch of simplicity and elegance to the house!
4. Wine Cork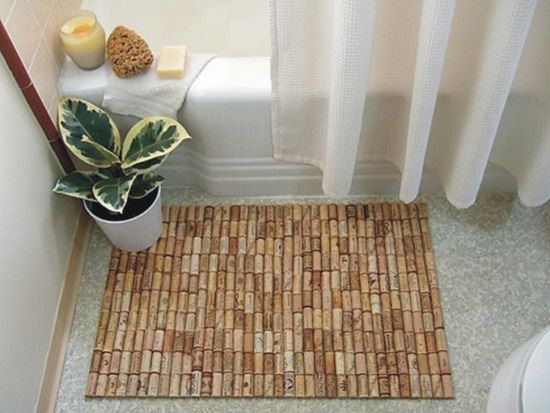 Upcycle the wine corks to make a gratifying bath mat. You can make this project using just a glue gun and wine corks. Here's the tutorial on how to make DIY Cork Bath Mat.
5. Woven Rug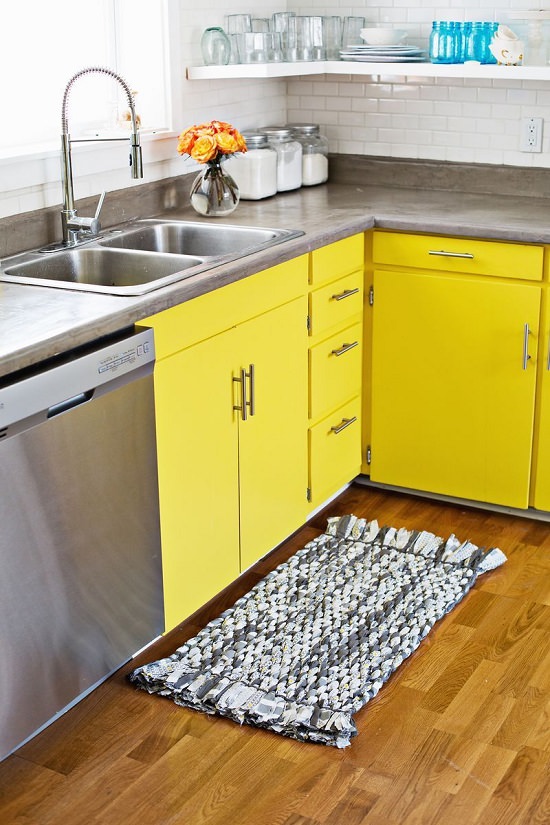 Have some old bedsheets around? Well, use them to make this Woven Kitchen Rug. It's a perfect project if you are a beginner to rug making. Also, it's easy to make and looks beautiful when done! Check out the tutorial here.
6. Painted Effect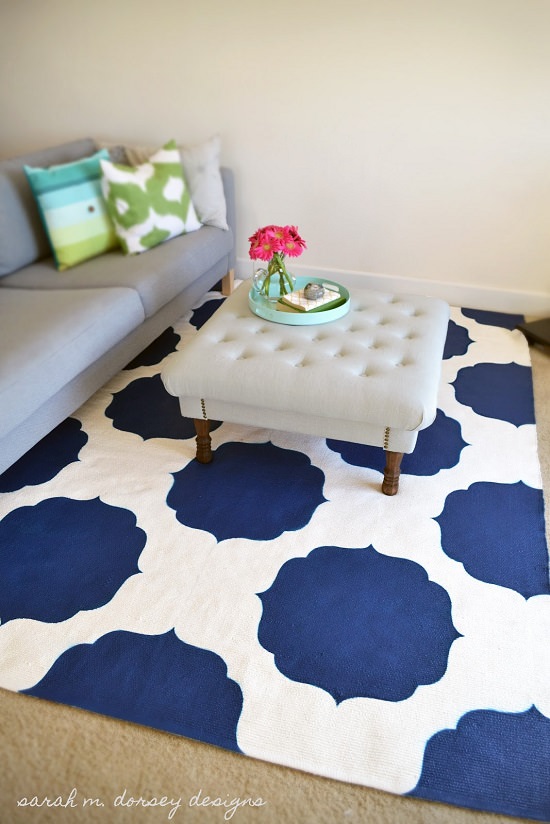 This Rug DIY is a combination of creativity and simplicity! It looks elegant and making it is also not a big deal. Add a touch of personalization by choosing any pattern you would like or which will suit your room's decoration! Here's the tutorial.
7. Crochet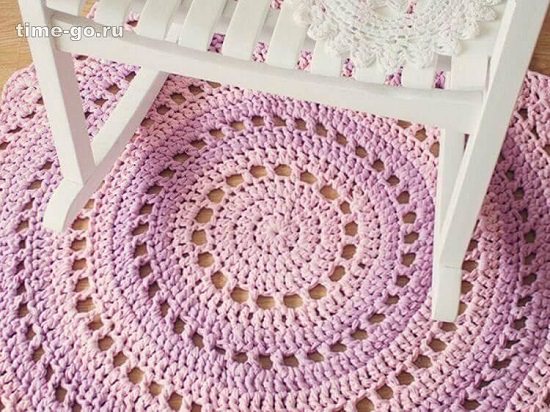 Crocheting can get you this amazing looking Rug for your room! The crochet pattern used in this DIY is simple to do if you have knowledge about it. Well, crocheting a Rug is just an idea, you can choose different patterns and looks to make it look more customized. Visit here to know more!
8. Quilt Rug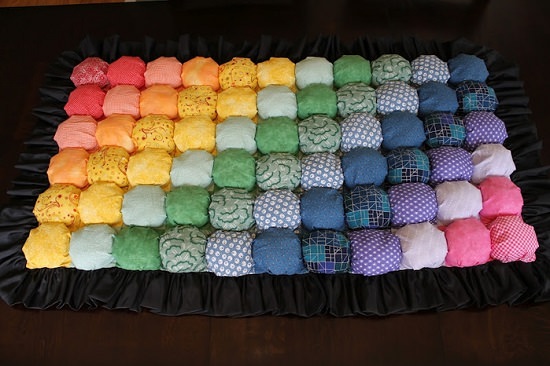 Get your baby this DIYed interchangeable rug quilt! While the puffs look cute, they also provide a soft experience for your toddler. This two purpose DIY is a simple sewing project which you can complete within a day or two. Get the tutorial here!
9. Sheepskin Cloud Shaped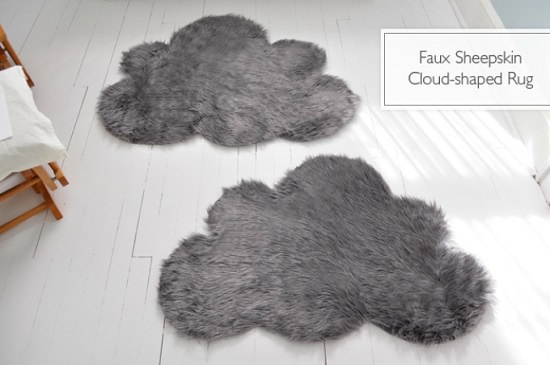 This DIY is a cool idea made using shaggy pile faux fur and gets ready within minutes. You might need to attach anti-slip pad at the back of your rug but you can skip it too depending on the type of floor you have. Check out the tutorial here.
10. Unicorn Shape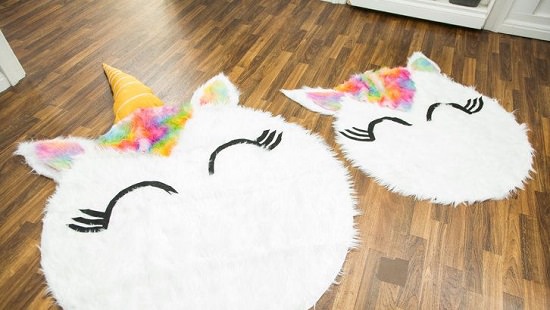 Add a touch of extreme cuteness to your floor with these Unicorn Shaped Rugs. Purchase some white fur and get working on this project because it looks irresistibly adorable when done! Your friends and family will love it. Here's the tutorial on how to make this Rug.
11. Drop Cloth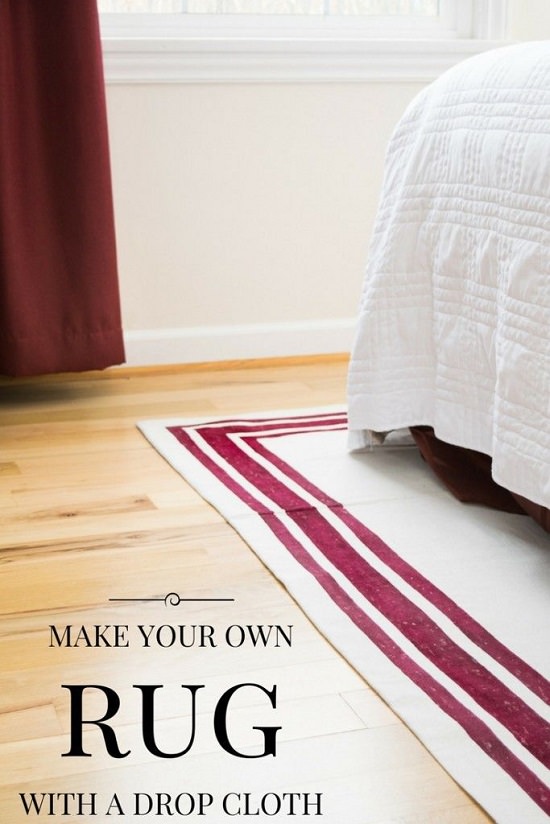 Use a drop cloth and fabric paint to create this Rug to cover large areas. Large area rugs can be a bit expensive but this project is a lot more economical and basic as compared to any other DIY. Get the step-by-step tutorial here.